photographs by Thuy Ly
How many times have you ever been asked "Where are you from?" For many Brown Girls, it's not an easy answer. For Rizwana, our Spring model, it's a tough call. Rizwana was born in London, raised in California, and now calls Texas her home. Not to mention, her mom is from Africa (with an Indian origin) and her dad is from India.
Here's a little bit about Rizwana Virani in her own words:
Rizwana means happiness, good will, acceptance, and pleasure.
During the day I am a professional nerd, complete with glasses, MacBook Pro, and never-ending homework, but at night I turn into a fun-loving, laid-back girl who can enjoy anything from watching a movie with family to getting dressed up and going out all night (why does this sound like a shaadi.com ad?).
I live by the mantra "The best things in life are those which, when given, do not diminish. Whether it be a smile, a hug, light, or love, we can only gain by giving more to the world."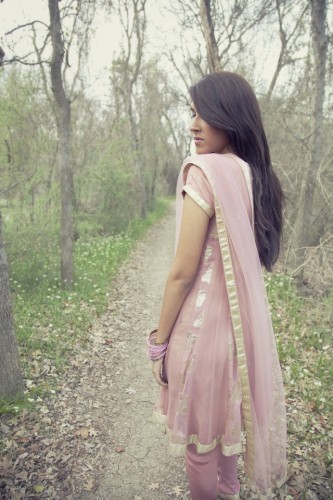 If I had one day to do whatever I want I would spend it with my family and closest friends. We would go through the day without worry, fear, or hesitation. I would take that day to celebrate everything, from the simplest moment to the most monumental events. And if we happened to be on a tropical island, then so be it.
I plan to rock the world in the future by delving into the field of Pharmacy. Whether it is through research, teaching, or one patient at a time, I hope to contribute to the field and improve the lives of others. I also wouldn't mind modeling on the side, of course!
I never leave my house without my cellphone. I finally got a smartphone and love being able to keep in touch with friends and family…and it's always fun to play Angry Birds!
I am wonderful at teaching, dancing, listening to others, and giving advice, but horrible at sports – I love to watch, but I could never play.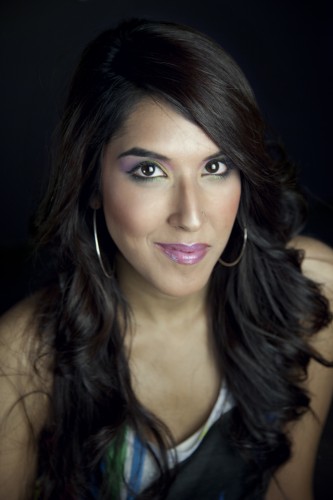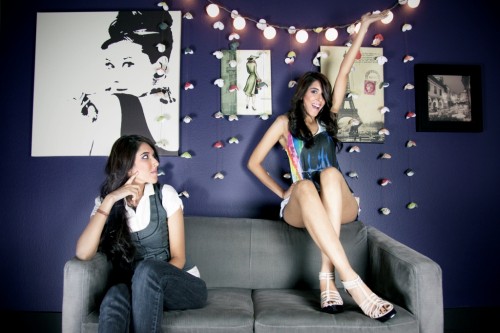 I wish Brown People would never limit themselves. Rather than forcing ourselves into the box labeled "Expectations", I wish we could bring our talents together and encourage one another to realize our dreams, no matter how big or small. This is one of the reasons why I love Brown Girl Magazine. We get a chance to unleash our creativity in the realms of fashion, beauty, and culture. It is definitely a blessing to be able to relate to other Brown Girls and open up creative possibilities.
I think my mom is a smart, hip, beautiful Brown Girl because she is a young heart with an old soul. She can connect to practically anyone and positively change someone's mindset in a single conversation. She is compassionate, charismatic, hilarious, and carries herself with an air of elegance that always reminds me of what it truly means to be a Brown Girl (well, Woman). Besides, she can rock a sari like no other.