This is the third post from a series of posts to understand the quest for love by Simerjeet called "The Sahota Project".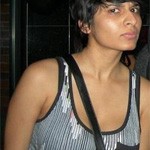 by Simerjeet Sahota – Ohio State University – Star Contributor
My next interviewee scared me a bit. And not in the good "terrible horror movie made in someone's basement" way. In a "wow, I feel like I'm talking to myself way." Let me back up a bit. My friend, who declined to be identified and who I'll refer to as "the dudette" (clever is indeed my middle name), has practically grown up with me. I say that despite the fact that she's years younger then me. We went to college together and were friends with the same people, met the same boys, and gossiped over the same gossip. Her family was much more strict then mine and, I still to this day, admire her adherence to religion. She's a recent college graduate, working full time in the medical field, and unashamedly living at home. It was funny when I hit her up for this interview because now that I think about it, we've discussed boys and sex and life and school but never what we thought about relationships and love. So without further ado, I'll present the interview (hey! that rhymes!) and save the rest of my comments for the post-show.
What's your current relationship status? Single
Have you dated before? I don't think so.  (i.e. no serious relationships)
What's your definition of love? Ugh I hate that word.
Why is that? There's no reason to get attached.  Why would you risk getting hurt?
Okay so do you think you've ever been in love? Or do you just associate that with attachment? I don't know maybe (I have been in love).  How would I know its love when I always bail?
So you're saying that you don't commit? Is it a cultural thing, fear of your parents, or personal reasons you try not to get attached? I'm protecting myself.  When I feel like he's getting too close I push him away.
Okay thanks, so what would being in a relationship mean to you? Someone you are willing to share your decisions with.
What would you expect from someone you're with? To support me when I need them, and not just financially.
Do you think your perception of love has been affected by books/ movies/ Hollywood/ music? Maybe movies but not really. I think it's based on friends relationships and how badly they end.
I know your parents have certain criteria for the person you marry but is there anything specific that you look for? Just someone who is culturally the same as me, with the same ideals.  If I ever decide to get married and have a family I want us to be on the same page.
Any last words? I think that even when I push guys away, I secretly want them to be persistent and patient.  If they go away then I know I was right in letting them go.
I called her the "dudette" because she kept talking about how much she sounded like a guy, a mentality of "don't get attached, don't get hurt".  I don't know how many of us out there think in the same manner, whether its because we're personally afraid to get hurt or because we're afraid of upsetting our families, but does it prevent us from finding "the one"? Does it even prevent us from acknowledging that "the one" is the one we're with? Is all this just fear of letting ourselves or our families down?  I unfortunately don't know the answer to any of these questions.  All I know is that this project just keeps getting more interesting.
Next time I'll try to lighten up a bit.  Present a different, non-brown girl view from my friend Megan.  Stay tuned!