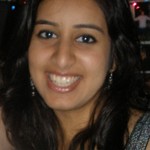 by Komal Thakkar – George Washington University – Star Contributor
Not only do they care about Sinhala, the American government cares about fourteen other South Asian languages including Bengali, Gujarati, Farsi, Hindi, Kannada, Kashmiri, Marathi, Malayalam, Nepali, Punjabi, Pashtu, Tamil, Telugu, and Urdu. So the question is, why?
One in four people worldwide speaks one or more of these languages, and together they represent politically, culturally, and economically significant nations including India, Pakistan, and Bangladesh. Based on the economic and national security challenges of the twenty first century, US government has deemed these languages critical.
What exactly is a critical language? It is essentially any language where more speakers are needed than there are available. The national need for this language relies on political, cultural, and economic factors. While these languages may be critical, currently South Asian heritage communities in the United States have limited means and resources to effectively teach their languages to children.
So what exactly is the government doing to increase literacy of US citizens in these languages? The US Department of Education funded DesiLearn K-12!
DesiLearn is the only initiative of its kind in the entire country designed to document and describe all South Asian language education programs for school age children in the US. The objective is to answer two main questions: What is the current state of South Asian language education for students from K-12 in the U.S., and what do teachers and administrators involved in these programs report as the needs of their programs?
Now why do I know all of this, and why do I feel it's so important as to warrant a Brown Girl post?
I'm a research intern for DesiLearn! Under the leadership of my boss, Mr. Anup P. Mahajan, the Executive Director of the National Capital Language Resource Center (NCLRC) housed at the George Washington University in Washington, D.C., the other interns and I have been compiling a long contact list of those programs (individual tutors, cultural organizations, temples, mosques, etc.) in the United States that teach any of these South Asian languages.
Shameless plug: This is all based on internet research and word of mouth, so if you know any individual or program that teaches these languages please let us know! Just drop us an email at info@desilearn.us with their name, what languages they teach, where they are located, and their contact information.
At the heart of our study is a comprehensive survey to be conducted over the phone. It only takes about half an hour and will help us find out what teachers and administrators need to improve their community-based efforts. DesiLearn is also establishing the nation's first network of K-12 teachers of South Asian languages, to provide resources and a forum for South Asian communities to connect ongoing efforts.
After we complete this study of existing resources and get an overview of the needs of these programs, we will create a final report to send to the Department of Education that will address the short-term and long-term actions that should be taken to strengthen South Asian language programs for school-aged learners in the U.S.
By participating in this survey and sharing your concerns and needs with us, we can in turn effectively communicate your needs with the government. You would be advocating for your program and helping the South Asian community in the United States. How can you possibly ignore something like that?!
Many of us (and by us I mean children of South Asian Immigrants) take it for granted that our parents brought us up in a bilingual household. I certainly did until I began working at the National Capital Language Resource Center (NCLRC). It's important to recognize that language and culture are inextricably linked. Many of us are lucky enough to have gained this window into our culture by having learned our parent's language at such an early age. Future generations should also be given this opportunity. In order to do so, the community needs to make sure that our temples, mosques, and religious and cultural institutions have what they need to instill an appreciation for South Asian language and culture in South Asian American youth through language education.
It would make our day if you would drop us an email to let us know that you have gotten the word out to your community and if you know of anyone that would be interested in speaking with us!
Visit our website at: http://www.nclrc.org/