By Atiya Hasan
In a neighborhood Starbucks, Farhan Lala, Anisha Jethva and I settle into the most comfortable chairs the place has to offer. Minutes later, Ubaid Seth joins us with his coffee. I had asked them all to meet me there so we could discuss their latest project, Mookitab.
Mookitab is a short web series shown on Youtube. It is the brain child of Ubaid Seth, the director and producer of the series. Initially, he had planned to show 2-3 minute clips that would eventually be combined into a movie. However, the more he worked on it, the idea grew and developed into a web series. Mookitab is the direct translation of "Facebook" into Urdu. And, yes, the show is primarily in Urdu/ Hindi. Ubaid smiles and adds, "We will add English subtitles, one day."
Ubaid Seth is a Network Analyst for Prime Communications by day. He is married and has two children. He was born in Pakistan but has been in the US since he was 5 years old, so it's pretty astonishing at how well the show is scripted in Urdu.
Ubaid has a childlike innocence about him and it is easy to see where the  humor of the show arises from. He warmly smiles at us all before he begins to explain, "My wife is my first critic. She watches a lot of Indian and Pakistani dramas, so she knows what the viewer wants to see." He chuckles and adds, "She's never shies from letting me know when she doesn't like something."
On being a Muslim film maker, a rarity in the business, Ubaid says, "I do feel some responsibility towards my faith. If something makes me feel uncomfortable then I steer clear of it. Most of my earlier works have been centered around the Islamic theme but it mostly depends on the script now. If I like it, I go for it."
Farhan and Anisha play the lead roles in the series and absolutely agree that Ubaid is very patient with all his actors. "He never gets frustrated with anyone, even if it takes you forever to get the part right," says Anisha. Like Farhan and Anisha, the entire cast of the series are untrained actors but it is impossible to make such an observation based solely off the quality of their work. There is a level of neatness and refinement that is sometimes difficult to find in professional films.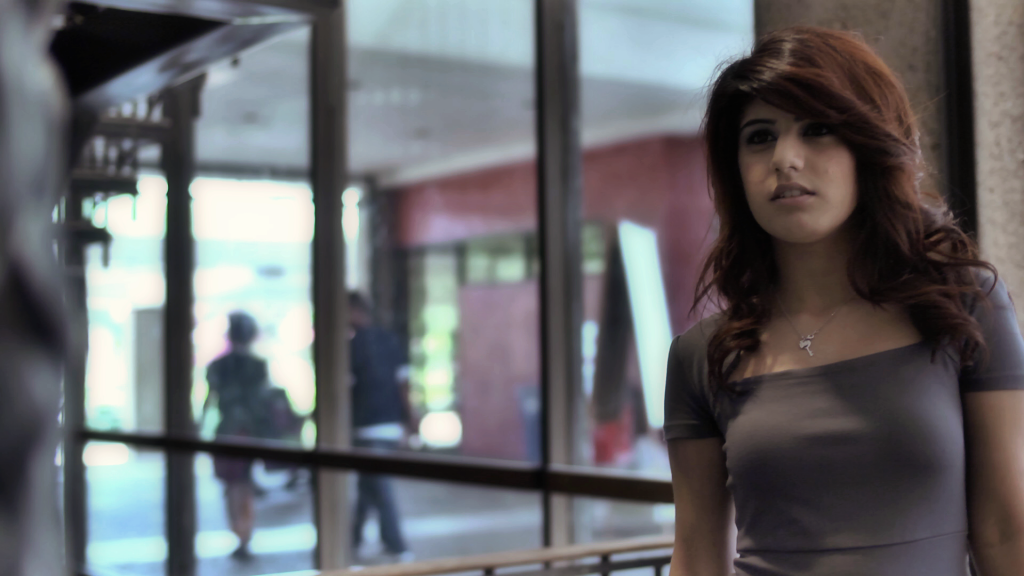 Mookitab has no aspects of Bollywood, as one would expect from a fully South Asian production and cast. It is truly an original idea with a hint of romance, gang violence, comedy and a wide range of emotion. The plot is relatable to the life of the average South Asian-American youth. Mookitab takes desi drama to the next level. The filming of the show takes place in Houston, TX. So far, only 5 episodes have been released. Just the finale remains for this season and a rough script for season 2 has also been confirmed. So far it has 18,000 fans world wide, most of them from India and Pakistan.
Right now, the show is looking for female writers to bring a varied viewpoint to the show. Anyone interested should write a plot line for an episode and email it to ubaidseth4@gmail.com
Catch up on Mookitab on Youtube and visit the facebook page.