by Megha Hamal
I love weddings, of all shapes and sizes, all colors and patterns. Weddings make me happy. And, South Asian weddings are definitely my favorite. Personally, there are various reasons why I love them, apart from just being a South Asian myself. Everything from the decors, the festivity, the colors, customizable well-crafted wedding garments, elaborate mehendi artwork, the preparation etc., make South Asian weddings not only unique, but they also symbolize cultural dynamics among multitude of diverse cultures from region to region. And, when I speak of details that go into making a South Asian wedding beautiful, let's not forget about the bridal fashion/attires that complete these weddings. The kind of work that goes on into constructing these sophisticated bridal coutures we see in some South Asian weddings are beyond one's comprehension. They are not only painstakingly beautiful but they also express a strong sense of femininity and aesthetics, which are symbols of artwork in themselves.
I have lot of favorite South Asian designers that specialize in bridal couture. However, if I were to hand pick one that embodies the personification of modern woman beautifully, I would have to put Fahad Hussayn at the top of my list. Hussayn was born in the industrial city of Faisalabad. He started designing at a young age. After receiving a bachelors degree in Textile Design from Beaconhouse National University, Lahore in 2007, Hussayn entered the world of bridal couture at an earlier age. Even though Hussayn's specialty lies in traditional eastern bridal couture, you can tell by looking at some of his designs that he does not shy away from experimenting with contemporary and edgy styles. It is his attention to details along with great craftsmanship in creating whimsical pieces that merges the eastern and western inspiration in the form of beautifully garments that makes him a visionary.
In one of his interviews that I read online, he said, "my clothes are traditional and modern, and also focused on simple cuts. There is something for everybody." Hussayn's love for creating traditional clothes with a modern twist illustrates his versatility as a designer. His eclectic and diverse designs blended with a flamboyant color palette celebrates the eastern culture with a hint of surrealism, but also maintains very modern styles and silhouettes that not only appeals to women living in South Asia but rather to a global audience.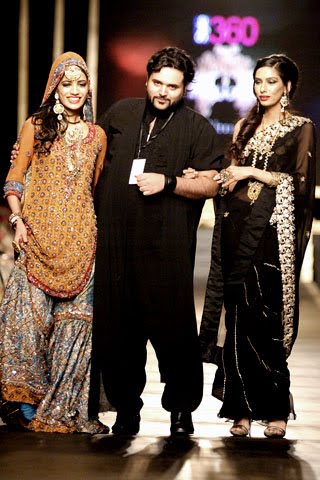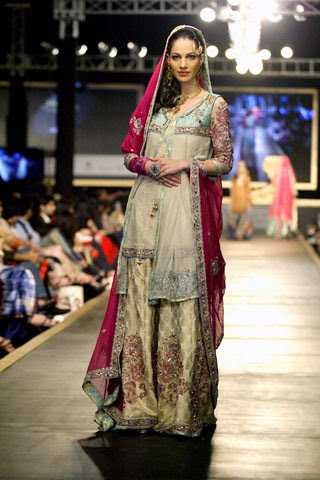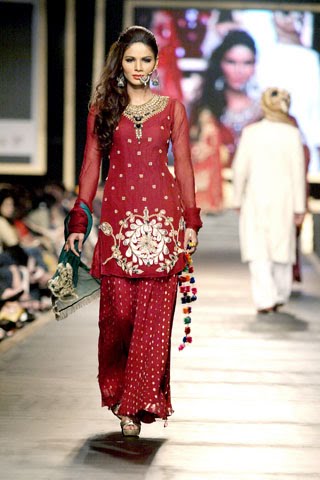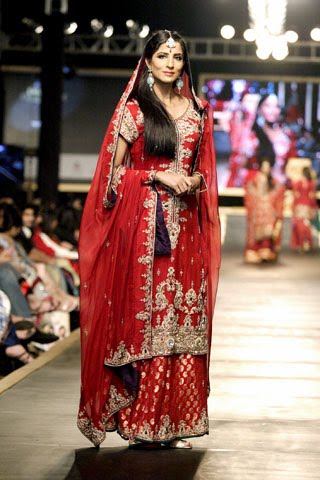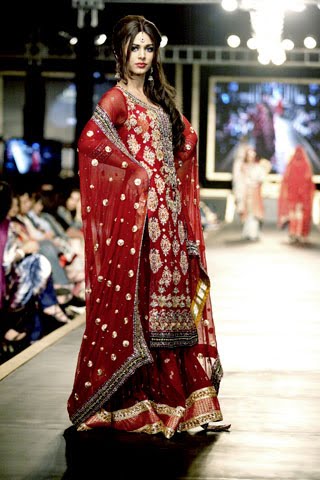 Even if you aren't getting married anytime soon, a girl can dream! So, for all you modern brides-to-be, here are 5 fashion dos and don'ts you might want to consider when preparing for your wedding day:
Dos
1. Pick a color palette you like for your wedding colors and create customizable bridal attire for your wedding day. You don't always have to stick to one color. There are many options out there. Have fun with it.
2. If you have a particular designer in mind for your bridal wear, that's great. However, if you don't- it's completely fine because you can still seek inspiration from bridal designers and bridal magazines and create your own "affordable-version." Add some personality to the attire you will end up picking. You can still look traditional and stunning by adding some personal style elements.
3. Add some accessories other than just bridal jewelries to your look. For example, add a small flower or hair pin as accents to your updos. Add your personal style element.
4. Hire a makeup artist for the big day. Give him/her ideas as to what your style is and do some trial runs, if possible.
5. Do wear that smile on your face on your wedding day. It's the best accessory.
Don'ts
1. Research.Reserach.Reserach. Do your homework before hand before going out for shopping to look for your bridal attire. Don't just go from one store to the other aimlessly. Have some ideas in mind. You will save a lot of hassle.
2. Don't let others dictate you on getting bridal attire that fits "their taste" and not yours. Your mother and aunts can recommend you ideas but don't let them run with it. It's your wedding day not theirs.
3. In the hope of getting that perfect bridal look, don't over-accesorize. The idea is to look stunning not gaudy.
4. Don't do your own makeup unless you are very comfortable and confident about it. Your wedding pictures will stay with you forever, so make sure you get the right look for pictures.
5. Don't over accessorize or overdo things just because it's your wedding. The key is to look elegant and stunning.
 Top Right Image: Megha Hamal in her bridal outfit
Images: http://glamourhuntworld.blogspot.com/2011/02/fahad-hussayn-collection-at-bridal.html