Dear Seema Aunty,
I'm 18 and live in a Chicago college dorm. I like a few boys I see in my building and don't consider myself shy really but I just don't know what to say to them first or how to make them know I'm interested. What can I do? thank you or any tips. P.S. I'm studying sociology.
Dear beta,
Thanks for this question.
First, allow me to channel my mother for a brief moment. She would say the following: please ensure you keep on track with your studies, come what may in the future! I had to say that, her voice was blaring in my mind. This happens once you get a little older.
Now, I want to address your question further. I have lived in dorms and I remember what this feeling is like. We all know what the feeling is: that nervousness in your stomach, the dry mouth like sandpaper that refuses to speak and your concentration scattered like so many marbles.
Remember, you are a lovely, smart woman and who has many interesting things to say to anyone. You said you are studying Sociology. Perhaps you could start a conversation about one of your classes? Is there something note-worthy that you've learned in one of your classes recently? You could start a conversation about something like that.
Another thing to keep in mind is that most everyone, boys included, like to talk about themselves. You could ask them what they are studying or you could ask them about what their other interests are. Does he play sports? Does he write in his spare time? You might find that there are things that both of you have in common, which might lead to endless topics of conversation. Do take note if he talks about himself endlessly without asking about you. This is a sign of an especially self-centered person, beta, in my experience.
There are also other things you have in common. You live in the same building, right? You could talk about events happening on campus (mentioning events can always conveniently lead to an invitation) or the food they serve in your dorm. Is there a meal they serve that is truly despicable? There probably is. Is there a social butterfly that everyone knows? You could always ask if one of these boys knows that person if you do.
One more thing to keep in mind is that boys are people, too. They have the same feelings we do. They get tongue-tied and unbearably nervous around attractive people, too. They wonder how to talk to the pretty girl or cute guy in the dorm, too. So, just remember that you aren't alone in feeling this way. One of these guys may very well feel the same way about starting a conversation with you.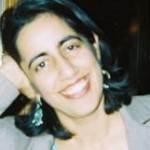 A philosophy graduate of an esteemed  liberal arts college for women, Seema Aunty has dedicated her career thus far in promoting causes for young women and the South Asian community. With a strong knowledge base formed from her own experiences growing up in a South Asian household, Seema Aunty advises young women on a variety of topics, ranging from family, relationships, and culture.
In her own words: "I know it is hard to reconcile the idea of rugged individualism with conservative desi values. Growing up was difficult. It isn't easy to find a place for oneself in this world when we hear mixed messages about who and how we are supposed to be. I hope that what I have learned from my own life might be of some interest to young women who are now coping with difficult issues."
If you would like Seema Aunty to answer your burning questions, please feel free to write to her at seemaaunty@browngirlmagazine.com. All submissions will be kept confidential.