By Sheela Lal and Keertana Sastry
A Twitter-inspired look at Bollywood, January-March 2012.
This year in Hindi film has started off with a whimper. These first three months have been spectacularly dry of engaging and logical films. However, Keertana and I have decided to wade through this year's films thus far to bring to you our recommendations. Our recommendations will be in multiple parts – We won't write about how awful some of the movies were (Agneepath, Gali Gali Chor Hai, I'm looking at you), or how some movies start off promising but fail in the end (Blood Money, Vicky Donor, Fatso),  but instead focus on why we like the others.
And don't forget to leave your comments – laud us for our incredible insight, explain why our taste is so awful, do what you need to; we look forward to hearing from you.
January
I wish we could report decent findings, but alas readers, let's proceed to February.
February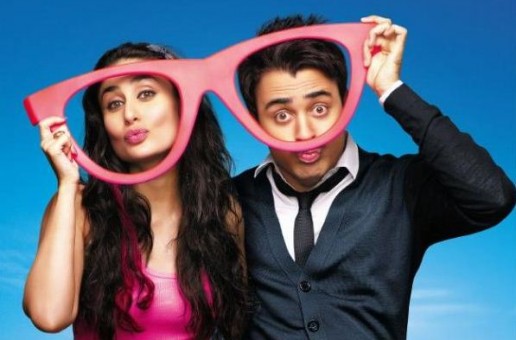 Ek Main Aur Ek Tu (Sheela)
140 character review: Diff take on mental health, relationships with likeness to Anjaana Anjaani and Woody Allen, that is until Bebo and Irman shift back to India.
Long Review: When the music for this movie came out, my initial reaction was "meh" and with the release of the trailor, I assumed it was going to be a Hindi remake of "What Happens in Vegas." When I got the chance to finally watch the film, my preconceived notions were pleasantly undermined.
Set in Las Vegas, EMAET supports my hypothesis that commercial Hindi movies with serious themes have to be exported to the Western Diaspora. The first scene is Rahul Kapoor, portrayed by Imran Khan, explaining his neurosis and anxiety and well, being fired from an architecture firm. The character opens up the door to discussing stressful family dynamics – a family with incredible wealth and privilege.
Riana Braganza, portrayed by Kareena Kapoor, on the other hand comes off as a bit of a mess. She has a cheating ex-boyfriend, no money, a hard time finding employment (despite being a "damn good" hairstylist), and no support network in Las Vegas.
So how does the unemployed architect Rahul meet infrequently employed hairstylist Riana? They have a brief encounter at a grocery store, and later both get therapy in the same building. The rest of the film discusses their evolving relationship, stemming from their alcohol-induced wedding, over a period of two weeks in Las Vegas and later Mumbai.
Why did I like this movie enough to list it as a must-watch? The premise could easily become overdone and mundane, but Shakun Batra, the writer and director, kept the plot moving and introduced a new minimalist, Woody Allen-influenced style of directing to Bollywood. Avijit Ghosh of The Times of India summarized my thoughts completely – it's the sweetest heartbreak Bollywood has conjured in a while.
Tere Naal Love Ho Gaya (Keertana)
140-character review:
Even with cliched coincidences that muddle the plot somewhat, Tere Naal is worth seeing thanks to great chemistry between the leads.
Long Review:
At the risk of sound like a haughty movie snob, I hate Bollywood romantic comedies. They're so obvious, cheesy, and plain ridiculous. Tere Naal Love Ho Gaya had all the makings of a classic stupid Bollywood rom-com including the "girl who just wants to be free from the demands of parents and/or society," the "simple working boy forced into a crazy situation," the dance in the rain, and of course, the larger than life side characters.
But for one giant reason, this movie worked for me. And that's all because of the fantastic chemistry between leads Ritesh Deshmukh and Genelia D'Souza. The two play their characters with real spirit and when they come together, they're unstoppable. The movie becomes joyous and playful and all scenes of cliche a given a breath of fresh air. The real-life couple gives the film heart and it's a real delight to watch.
March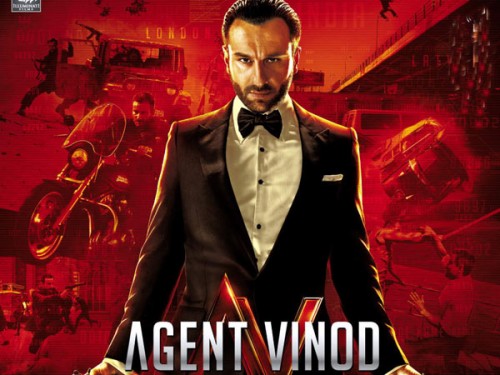 Agent Vinod (Sheela)
140 character review: My first film with SK and KK together, and they have hella chemistry; worthwhile intl spy thriller – entertaining, stylistic, and sexy.
Long Review: I have to start off by saying, I think I was the only person on Twitter who enjoyed this film. When I started watching the film, I decided to live tweet my reactions, and let's be honest, most of them were about Saif Ali Khan's physique. Anyway, I thoroughly enjoy spy movies, and I thought, "hey, a movie that traverses around the world and has great music can't turn out too poorly." And it didn't.
The plot does not reveal itself to you too soon. There are seemingly disjointed scenes filled with finished choreography, stealthy swagger, and beautiful action. Agent Vinod, played by Saif Ali Khan, goes from Moscow to Morocco, where he meets Ruby Mendes (Kareena Kapoor), and back to India to find out who has masterminded global terrorism attacks and why. The first three-fourths of the film made made sense and were fulfilling. Sadly, the last fourth falls apart a bit and honestly, lost my interest a bit.
Overall though, Agent Vinod is not to be missed, and hopefully indicates a burgeoning cinematic genre.
London Paris New York (Sheela)
140 character review: Beautiful and unexpected. Stop reading this review and go watch it.
Long Review: If you like smart romantic comedies, watch this.
Now.
It has humor, witty dialogue, beautiful shots of three cultural capitols, Ali Zafar, Aditi Rao Hydari, explicit feminism, a cohesive plot line, tangible relationships, a lovely soundtrack, and more. All of this in a nicely packaged film.
Oh, what is it about you ask? It's about two strangers who meet at Heathrow, strike up conversation and quickly hit it off. They reunite in Paris under strained circumstances and lastly in New York City. It's about their lives and the relationship reveals their changing contexts.
If nothing else, the leads are beautiful, in an accessible way.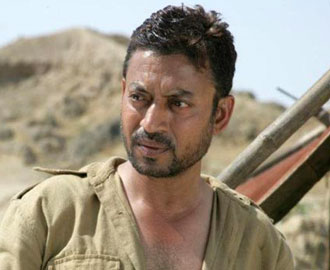 Paan Singh Tomar (Keertana)
140-character review:
A surprisingly good film that could have taken many wrong turns but stays smart and fresh with the help of its strong lead.
Long review:
I loved this film. Considering the subject matter and the similarities the plot had to the boring Hollywood sports-triumph films that end up being terrible, I really thought I would find Paan Singh Tomar pretty horrendous. But I am pleasantly surprised to say it's great.
Irrfan should be in every movie from now on. He's doing a great job taking on fun roles in Hollywood and Bollywood, and this film is no exception. His raw talent carries the tough parts of the film and he really shines in every scene. The movie- which is about a robber who has a rich backstory involving sports, rebellion and revenge- is smart, surprising, emotional. It doesn't stick to standard plotlines and notions of Bollywood cinema. It's original, which is tough to be in our current movie world. 
Stay tuned for Part 2: April – June!