Sylvia Plath once wrote a famous poem called "Blackberrying". It's about addiction and how one falls into such destructive paths. And on a completely different unrelated note, I have written a poem called Pinteresting. It is in the ancient form of "Desku" (which is Haiku Desi-style).
Oh Pinterest
For you my work is untouched
Grades and time- lost
That was moving wasn't it?
Point being, because of this Pinterest, I have blown countless hours looking up home remedies and finding new and interesting things! I have now become the DIY queen.
I have an entire mental library of masks, toners, skin cleansers of all sorts stored away. So often as women we buy into the beauty industry when we can really mix it up in our own kitchens! Often when no one is around, I sit in the middle of the floor cackling over my olive oil, yogurt and honey (not really…but, seriously.) So I have decided to grace this glorious magazine with my stolen tips from Pinterest and other sources.
First Off: A Few Basic Tips and Guidelines:
Leave yourself a good hour to work with.
Play dramatic music.
Don't be afraid to make a mess.
THIS WILL HURT YOUR EYES IF YOU SLATHER GUNK ON THEM! Use common sense!
Buy a shower cap.
This is an "eyeballing" art! There is no rule on how much yogurt, honey, olive oil, etc. you ought to use.
The Recipe:
Ingredients needed
1/2 of an Avocado
1 cup or small container of full fat plain yogurt.
2 tbsp. Olive oil
1 ½ tbsp. Honey
1 Egg White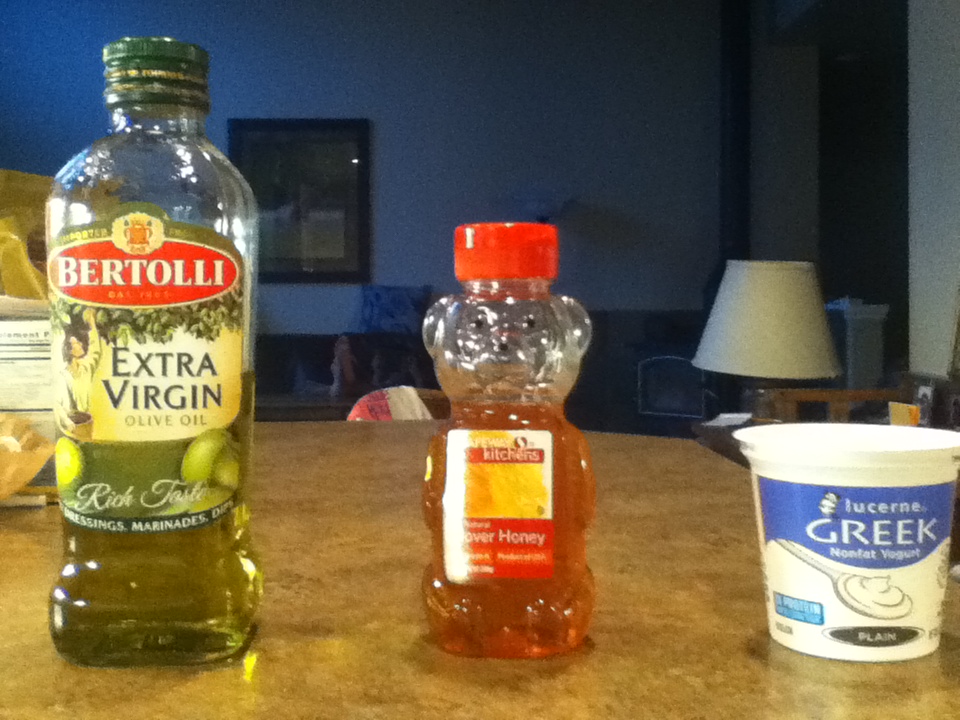 Mash the first 2 ingredients into a well sized bowl. I like to use a small whisk, and it should eventually come out with a nice smooth texture similar to Guacamole (or baby poop, if you ask my dad.) Mix in the olive oil. Evenly apply some of it onto your clean face and let sit for about 20 minutes then carefully rinse off. You should have a large portion of the goop left over in your bowl.
For the hair mask, add in the remaining ingredients to the mixture. Apply throughout hair and let sit for about 20 minutes. It's best if you let it sit in a shower cap to prevent a mess. (Don't be afraid to make a mess does NOT mean make a mess, contrary to my cousins' beliefs.) Once the time limit is met, rinse the gunk out of your hair then shampoo it well. You will not need conditioner at all! Let dry and then…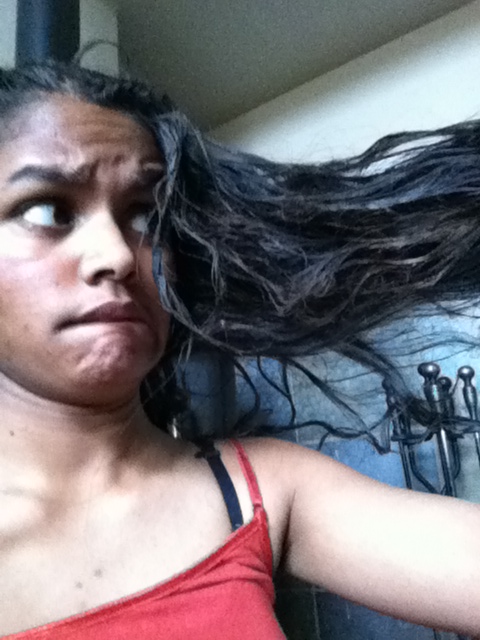 TA-DA! Soft and shiny hair awaits you!
Extra Little Secret:
Add cocoa powder like I did and you'll subtly bring out those brown highlights you'll see in the sun. It's hard to notice in the lamp light when you look for it, but it does do something! Easy on the powder though- a good heaping spoonful will do quite well. And when it's drying, sit by a heater or fire because the heat will help lock in and bring out those highlights.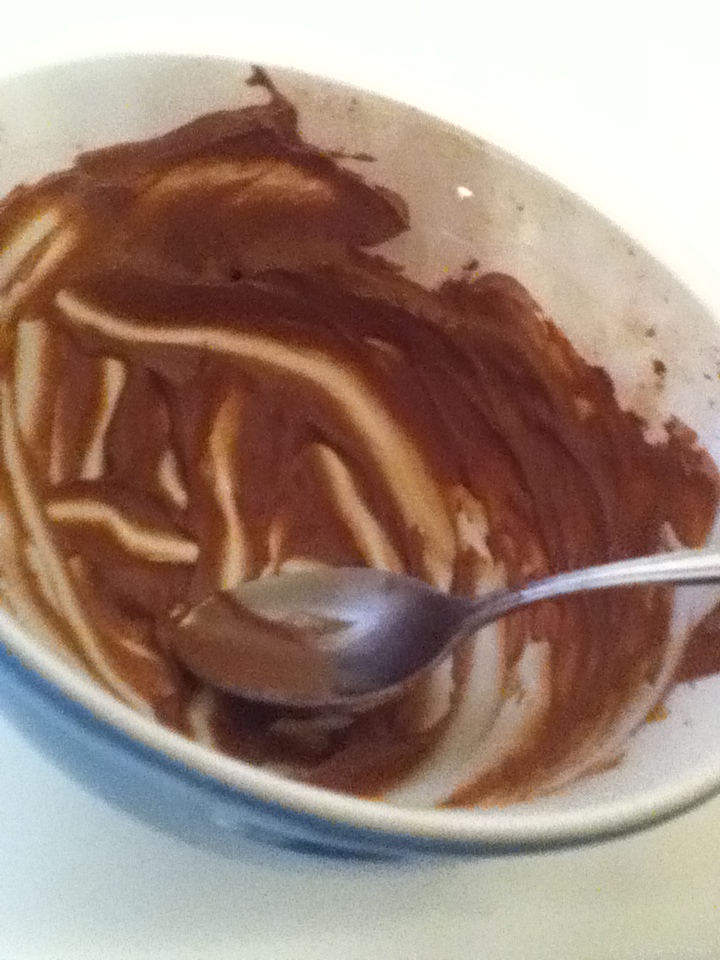 *Note: I didn't use avocado in this round of hair masking- so your "baby poop" will not look like delicious pudding like mine does in the pictures.