by Sarah Aasif – Follow @SarahAasifD

SPRING FEVER! It is probably my favorite time of the year. The perfect weather, bright colors and bold prints make it a season to be totally fabulous.
But being a Texas girl, I'm well aware of the fact that our weather here is bipolar. There are days where I have to completely restyle my outfits just so I can keep up with what's going on outside.
I wore this out to a birthday party this past weekend and received tons of compliments! It is always fun to play around with different colors, pattern and textures. I styled the outfit with sheer leggings and a fitted leather jacket to help me stay warm, yet achieve a layered chic look.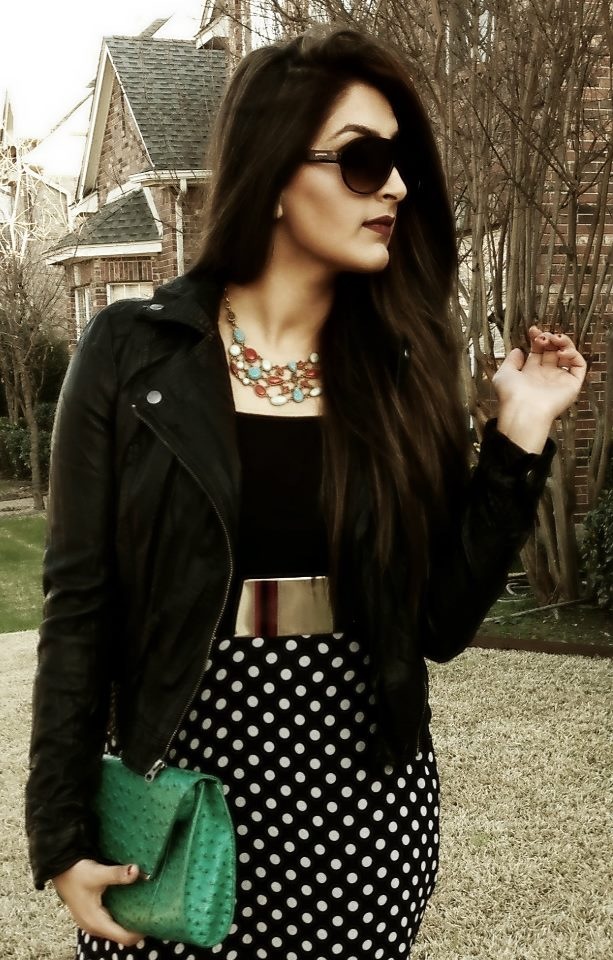 Leather Jacket- Lauren Conrad for Kohls
Basic black tank- Forever 21
High-low skirt- Forever 21
Clutch- Target
Necklace- Lucky Brand
Belt- eBay, search "metal belt"
Sheer tights- HUE (a must have)
Sunglasses- Carrera
Booties- Vince Camuto from Macy's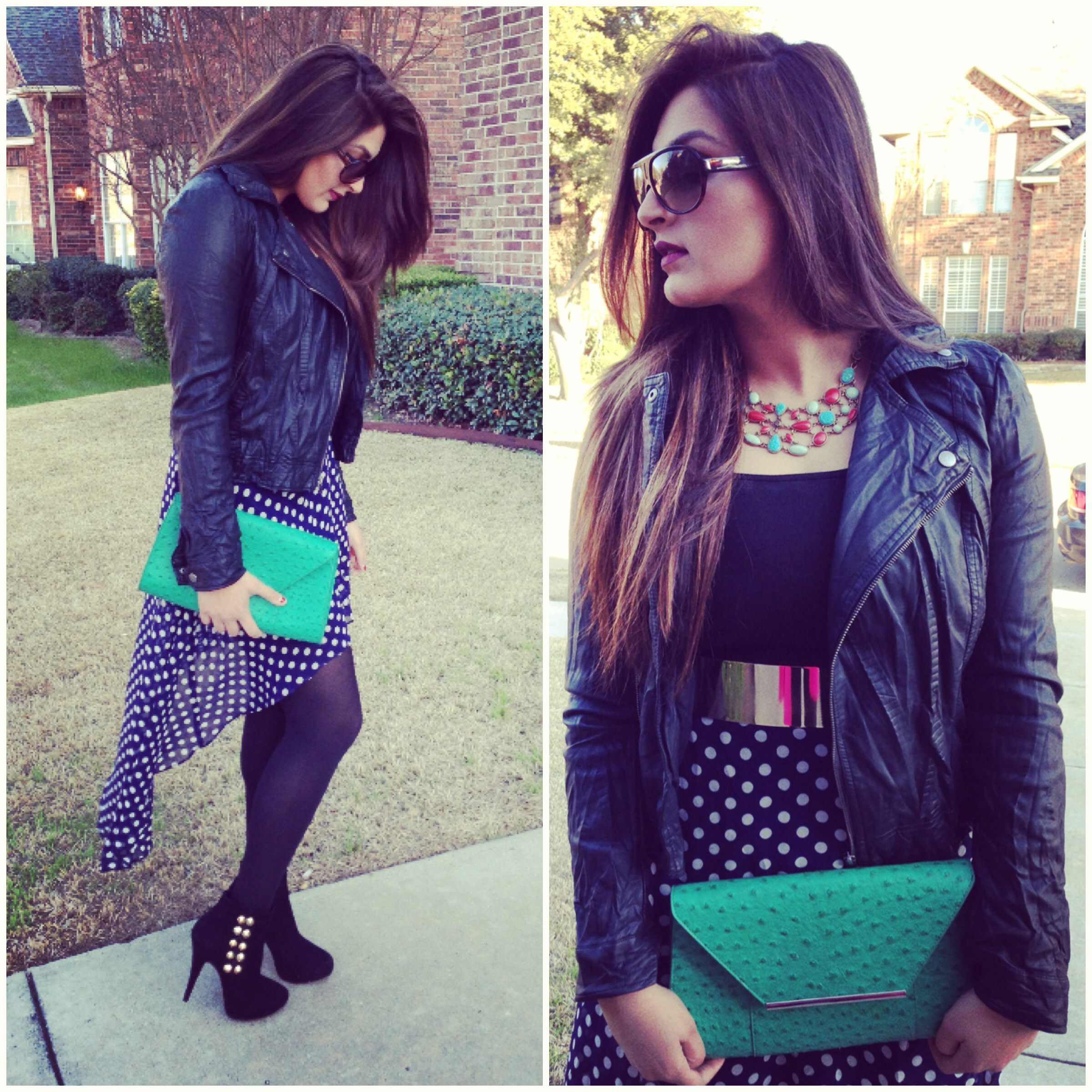 The lip color I'm wearing is a Sephora Lip Stain in shade #4. It's a must have for our skin tone and also lasts all day!
Stay tuned for more styling and beauty tips! Hope you beauties enjoyed my first blog post for BG Magazine.
xo
Sarah
You can follow me on Instagram @saruuuxo