by Pia Chakrabarti – Follow @PiaChakra
Lucky for me, I was able to experience inauguration weekend as a local in our nation's capital this year. My brother, sister-in-law, and adorable twin nephews flew up here from Texas to join in the celebrations and attend a few inaugural balls. I was given the important task of finding an amazing local DC eatery for our only meal together for Sunday lunch. So the pressure was on as I tried to think of a place that would satisfy the appetites of adults and 5 year-olds.
Rasika, Ashok Bajaj's award-winning upscale Indian restaurant, was on the top of my list but unfortunately it is generally closed on Sundays. I decided to call the original Penn Quarters location anyway, hoping that they were staying open especially for the inauguration festivities. To my delight, I was able to secure a reservation for 6 adults and 2 kids. As we headed downtown, before our eyes could fully settle on the beautiful DC landscape of manicured green grass and sparkling blue water with the Washington Monument proudly standing in the background, we were greeted by rows of backed up cars. I called Rasika to change our reservation two times and the staff was nice enough to reschedule and even suggested alternate routes to get there. Over an hour later, we parked the van in a tiny sketchy parking garage on 9th and H and walked the few blocks over to Rasika.
For appetizers we ordered the palak chaat, the Tandoori lamb chops (my two favorite items at Rasika), and Konkani scallops.
The spinach leaves in the palak chaat somehow manage to stay as crisp as potato chips in the midst of diced tomatoes, red onions, and a mixture of chaat masala, yogurt, and tamarind chutney.
The lamb chops are so delicious that it pains me to write about them as my mouth waters merely at the thought of them. The meat has a pleasant slightly burnt smell, as if it was made in a traditional Indian clay oven, and is moist, juicy, and oozing with flavor on the inside.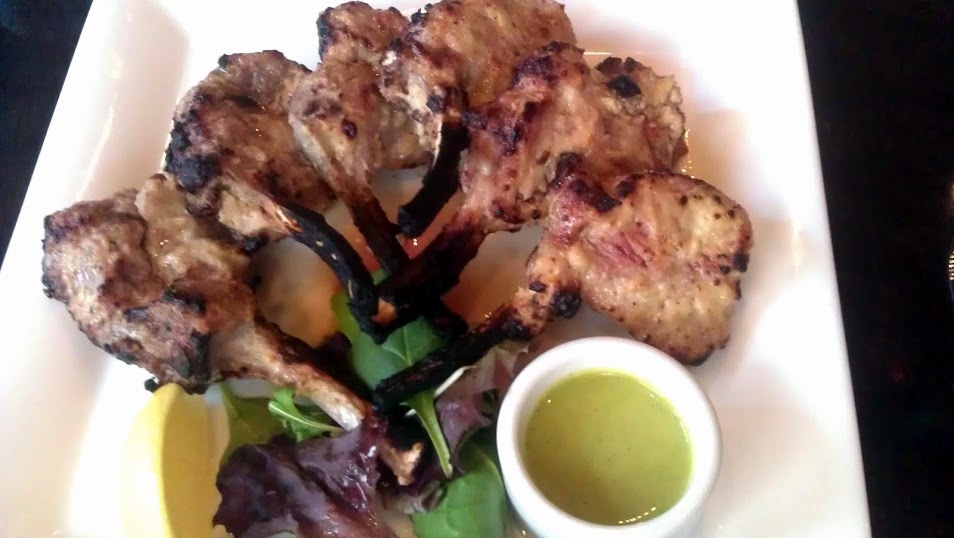 The scallops in coconut milk curry have been added to my list of favorites and served as a good contrast to the dry appetizers.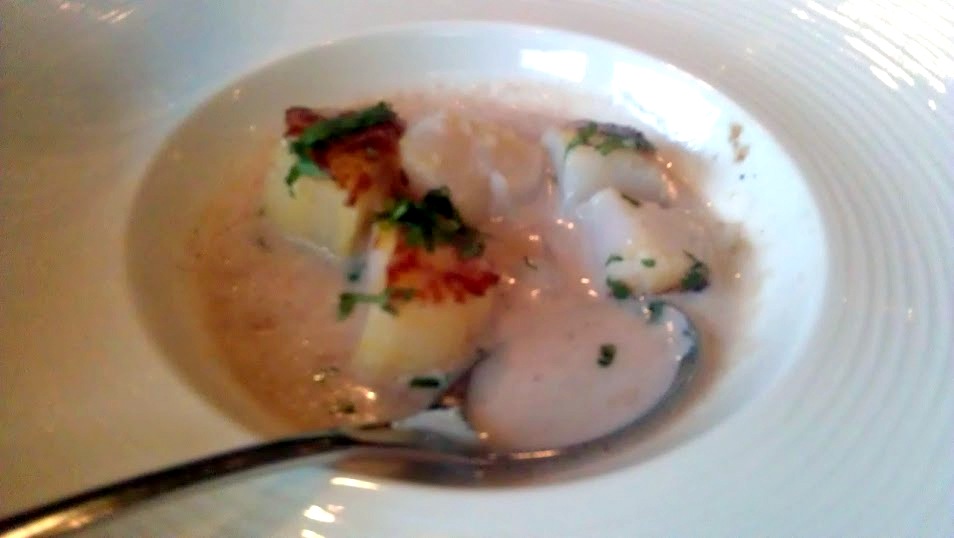 For entrees we ordered:
Fish mappas, flounder cooked in coconut milk, curry leaf, and fennel powder. This dish was reminiscent of the Konkani scallops but with a thicker, more concentrated curry.
Chicken green masala, small pieces of bone-in chicken in a mint and coriander curry. I expected this dish to be a minty version of the Indian staple "chicken tikka masala" but it turned out much spicier and sans the creamy texture. This item, although by no means unappetizing, was our least favorite of the dishes only because it was nothing extraordinary.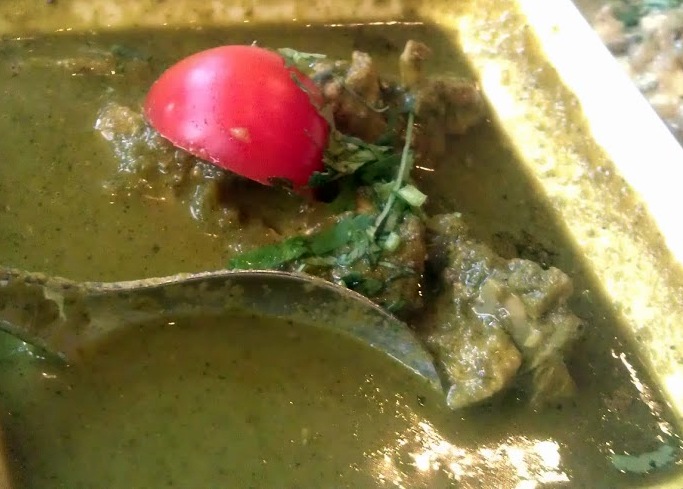 For my nephews we ordered the chicken makhani, a popular mild and buttery boneless broiled chicken dish in a tomato based curry. The boys loved it!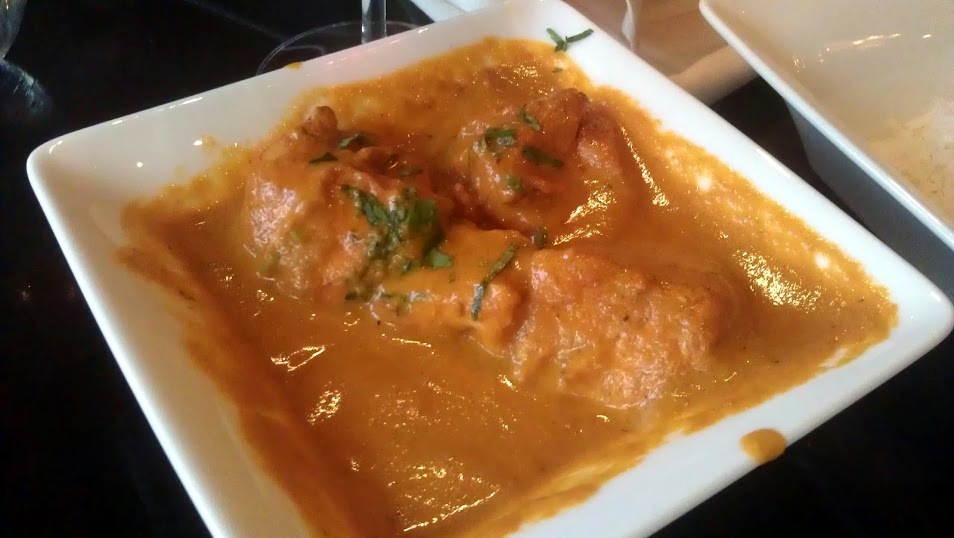 We also ordered a side of dal makhani and butternut squash bharta. Generally, I am underwhelmed by lentils at restaurants but the dal makhani at Rasika is truly special. It is made with tomatoes, garlic, and lots of cream. The butternut squash was also a hit, likely prepared like a baingan bharta, roasted with onions, tomatoes, and cumin on a tawa.
We ordered plain naan to accompany our entrees and rice came complimentary with each curry dish.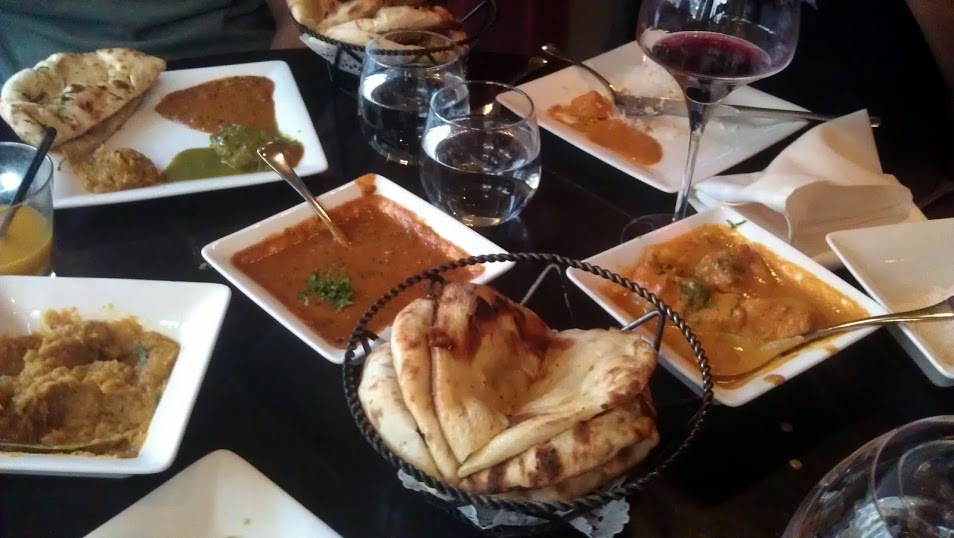 After experiencing the delicious array of breads, curries, and kabobs at Rasika, many of my friends and family claim that it is the best Indian restaurant they have eaten at outside of India. I am reluctant to agree with this statement, as I consider it to be incomparable to a typical Indian restaurant. Rasika attempts to put a twist on traditional Indian cuisine for an American (mixed race) audience accustomed to the fine dining experience. I have eaten at both Rasika locations in DC and although I prefer the ambience and more contemporary décor of the West End location, I do feel that the original Penn Quarter location has marginally better tasting food (or maybe it's all in my head because of the Yelp reviews). If you are planning to dine at one of the Rasika locations, which is an absolute must if you are ever in DC, remember to make reservation months in advance (www.rasikarestaurant.com), especially for Friday or Saturday night, as tables fill up quick.