4
min read
by Atiya Hasan 
Meet our Brown Girl of the Month of February 2015!
Lalita Balakrishnan, 24, of Atlanta, GA, is the CEO and Founder of her record label, lalTAAL Records, which she founded in 2008. She was featured in TomTomMagazine, a drumming magazine for female drummers, as well as Patti Tripathi's Saris to Suits 2014 calendar. Balakrishnan graduated from Georgia State University with a degree in Psychology and concentration in Exercise Science.
It has taken a lot of time and navigation through societal expectations for me to decide that ultimately my passions will guide the direction my life takes."
"I was born into a musical family, attending Mehdi Hassan concerts before I even knew who Big Bird was. Somewhere in middle school, I learned how to do that pencil-tapping-beat thing and destroyed one of the tables at my parents' house. My mom immediately enrolled me in a tabla class, and fortunately, I am blessed to pursue this as my current profession.
Through these beats, I found the intersection of my knack for poetry and my love for a deep groove. I started to listen to a lot of old school rap and beat poetry that was written during times of severe oppression. It gave me a new lens to see the continuing injustices of today's world.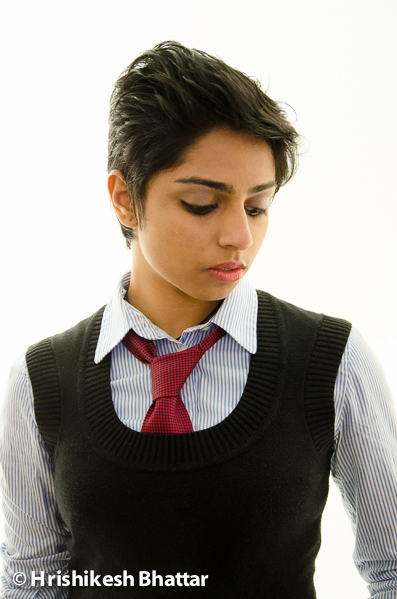 I grew up in a privileged suburb of Atlanta, and it took going to college in the city for me to realize that I'd been living in a seemingly "picture perfect" town, where white privilege was so rampant we were snow blinded by it. As an artist, I began to write rap, under my record label lalTAAL Records, as a release for the helplessness I felt towards others' decrepit situations. It ended up being a medium through which I could connect with my peers, making them aware of what was going on in our community and culture.
In 2008, I joined an organization that uplifted me to a place to be able to fight for others, Sigma Sigma Rho Sorority, Inc. During my time as chapter president, I was able to work with our national philanthropic cause, domestic violence awareness, to create a strong local partnership with a South Asian based domestic violence organization, Raksha Inc. Through my work with them, I met other dedicated activists and became involved in LGBTQ justice efforts.
This past year has been the most influential in terms of my activism. I was chosen to attend the Union Theological Seminary Pilot Conference for Millennial Leaders as well as South Asian Americans Leading Together's Young Leaders Institute. As a requirement for SAALT's YLI, we needed a project that would impact our community in relation to LGBTQ issues. Along with fellow activist Sumon Ray, we chose to revive the Atlanta chapter of Trikone, a South Asian LGBTQ organization, and produce a web series centered around a queer South Asian brother-sister pair, called the Queerious Kapoors, set to release May 2015.
While I worked with a few South Asian centered organizations, I realized mental health awareness was an issue we were not advocating enough. Seeing the need for a taskforce dedicated to mental wellness, Sigma Sigma Rho Sorority Inc. initiated a national Mental Health Awareness TaskForce, for which I serve as program director.
In a time that is plagued by silence around sexual assault, depression, AIDS, suicide, and other related issues, this task force aims to use our sorority as a platform to open discussions about these issues.
Culturally, we are not encouraged to open up about personal struggle, if anything, it is seen as a weakness, as something we can overpower and change. The harsh reality of the situation is that mental health issues cannot be taken lightly and need professional attention. If this task force can encourage even one person to reach out and realize that there is no shame in asking for help, then I believe we have done our job.
I continue to dedicate my life to music and the people around me; in mind, in body, and in soul, as they all are balanced as one. I have no giant aspirations to become a musical mogul or an activist icon. If it happens, sweet, if not, I'll just continue doing what I can to make life easier for those generations to come and maybe laugh a little on the way!" – Lalita Balakrishnan
[Feature Image Photo Credit: Andy Barry Photography]


[divider]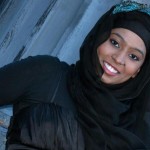 Atiya Hasan is the Editor in Chief at Brown Girl Magazine. She currently lives in Houston, TX and has just graduated from medical school. She is all about female empowerment through education and the importance of understanding their rights and sexuality. She is scheduled to be published in an upcoming anthology titled "Faithfully Feminist: Jewish, Christian, and Muslim Feminists on Why We Stay" and is part of the I Speak for Myself series. In her free time, Atiya enjoys consuming large amounts of chocolate and TV shows.