4
min read
by Ravleen Kaur – Follow @rippinrav
Dim lights, candlelit tables, and an endless supply of coffee. Hafsa Khan, the staff assistant in the U.S. Senate office in Columbus, Ohio, and her team had outdone themselves with the planning of the Third Annual Ohio Women's Leadership Summit.
I settled into my seat at a table at the Columbus Athenaeum downtown, awaiting the arrival of Senator Sherrod Brown with about 500 other women and men. The agenda was divided into 10 chapters, keeping in line with this year's theme "Tell Your Story."
Twenty-four women were gathered to speak in the span of six hours, and while I knew we wouldn't get to hear the entirety of their stories, the small nuggets of wisdom some of these women left behind invigorated me to be resilient and proactive during my last year of college.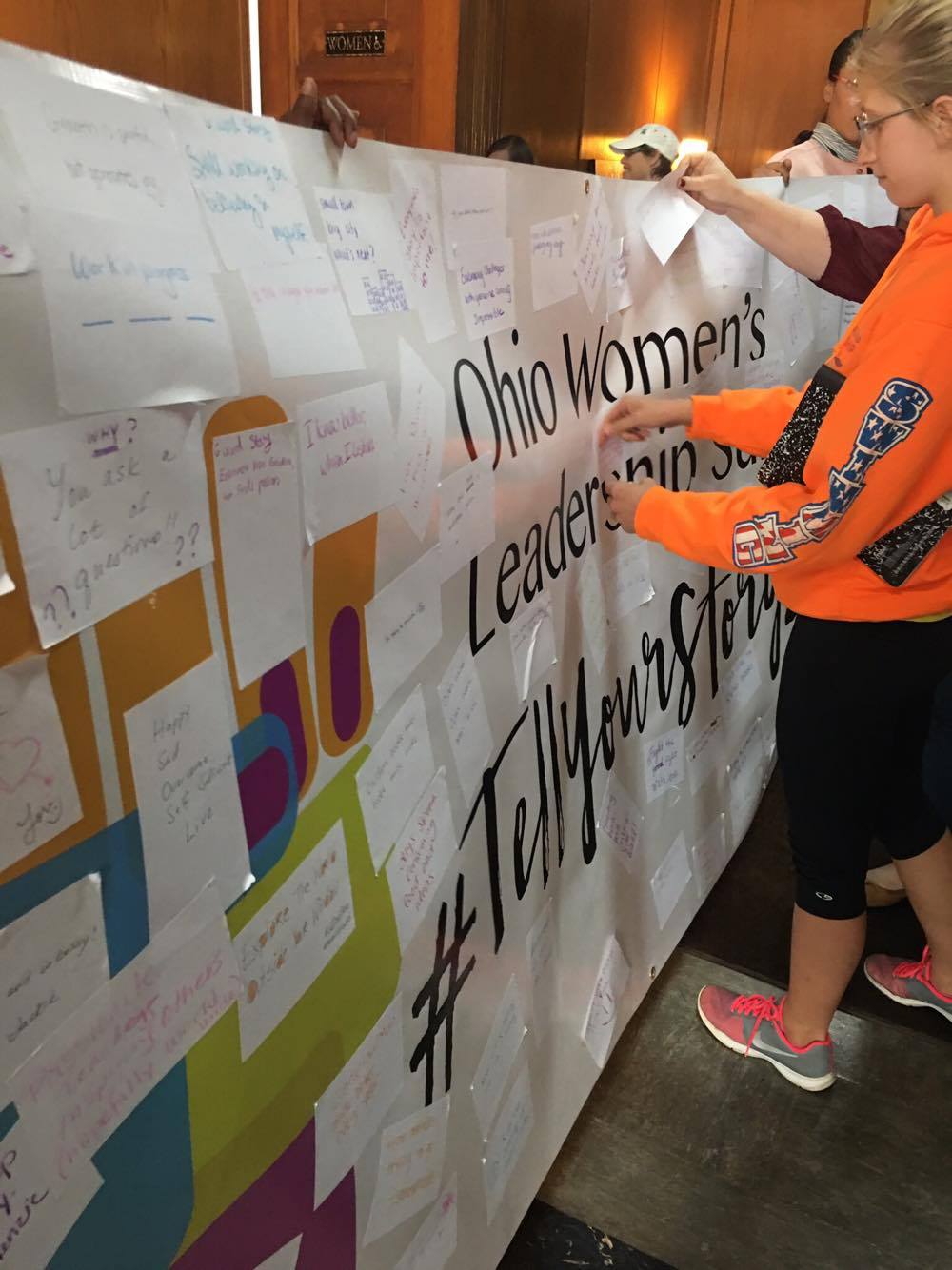 The summit started off with Connie Schultz, the Pulitzer-winning columnist whose latest book was published by Random House. She chronicled the time when her grandson made her conscious of her obsession with beauty standards even at the age of 55. She focused on how women downplay their achievements and introduce themselves as "just Ravleen," or whatever their names are. The anecdote that made me laugh the most, though, was when her husband Senator Brown told her, "You won't lose your right to vote… if I make you coffee," which reminded me to let the men in my life do things for me.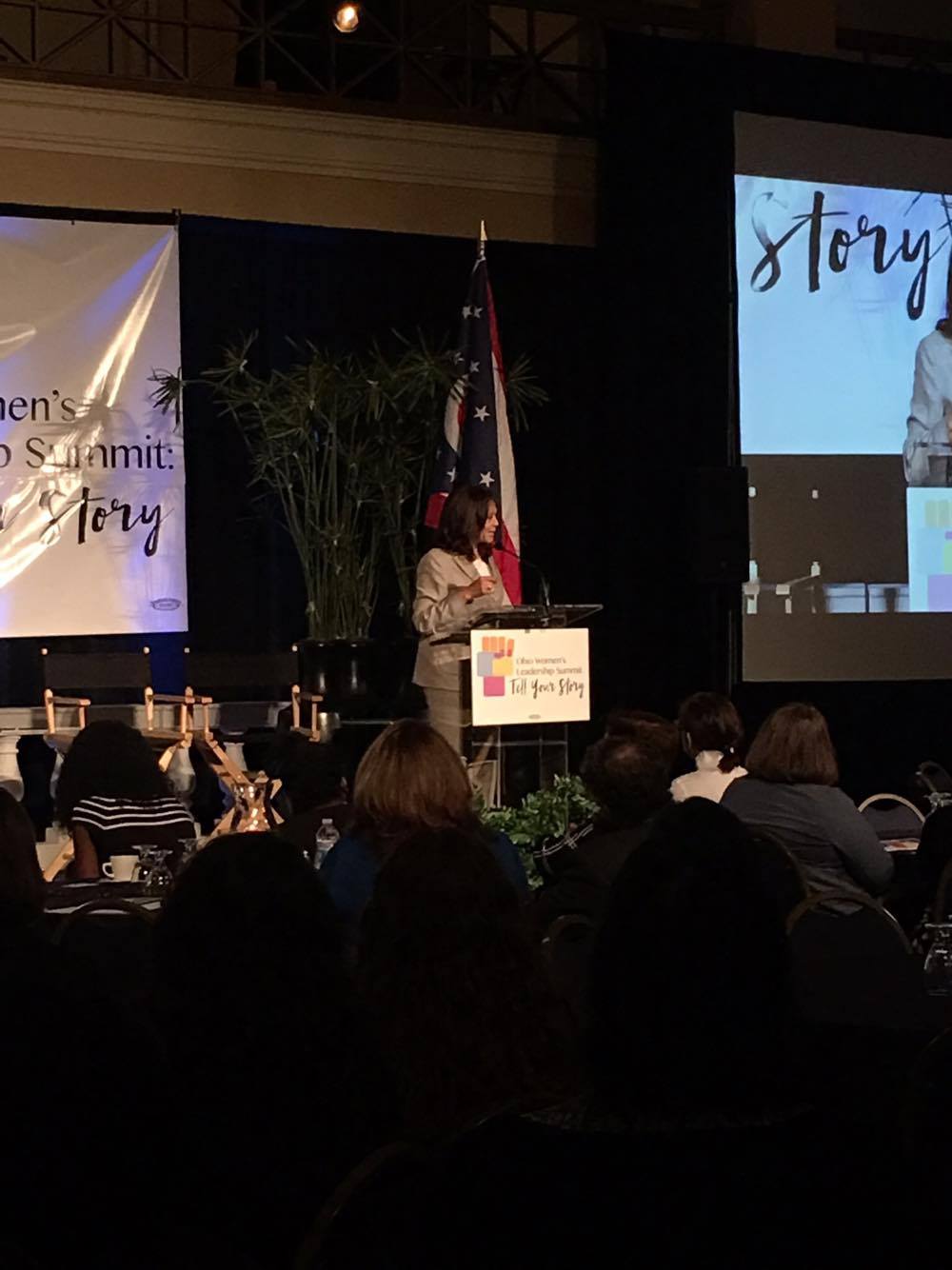 The speaker of the day who I was really looking forward to, though, was Senator Kamala Harris. Senator Harris spoke proudly of her family background: an Indian mother and Black father, both civil rights activists in Berkeley when they first met. She was outspoken about how Lady Justice isn't really blind and low-income people of color are often held back from achieving their full potential. There was an emphasis on how you do not have to be a woman, an immigrant, or a person of color to care about those groups' rights, a sentiment that truly resonated with me as someone who claims multiple of those identities.
I was pleasantly surprised that the Senator's team had chosen to incorporate traditional performing arts into the program. Kaustavi Sarkar, a professor of dance currently visiting Ohio, commanded our attention with her stage presence. Adorned in traditional clothing, she performed an Odissi dance depicting her journey as an Indian-American. The voice recording narrated her story as her moves matched the words as gracefully as she had found a way to merge her two identities. Being an Indian-American was like a dance, although I would argue mine wasn't as graceful.
Toward the end of the program, I was compelled to a standing ovation twice for poet and student Sara Abou Rashed. Rashed is a Palestinian woman raised in Syria who moved to Ohio because of the war. Although she did not speak a lick of English when she arrived here four years ago, she worked hard and has won three poetry awards and appeared in multiple publications. Her most recent feat is a full scholarship to Denison University. Sara told her story of feminism and resilience through poetry, leaving my ears ringing with phrases I would never forget: "Women are the entire society because they birth and raise the other half (men). When a man says you are what us wrong with the world, remind him that he began as a speck inside a woman."
At the end of the summit, I was asked to write down a six-word story that had to somehow reflect all the complexities and celebrations of my life thus far – or so, I thought. I realized that my six-word story was supposed to reflect an event or habit that led me to experience the life I had. What I came up with: "Writing until my hand falls off" to "Girl keeps running away from places" and "I just want to take naps." The exercise made me realize how many multitudes women contain and the increasingly intricate and confusing lives we lead – as women, we have the power to drown out the world with our rage or bring new life to it with our softness.
[su_divider]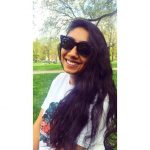 Ravleen Kaur is a student at The Ohio State University studying public affairs and public health. Her hobbies include drinking over-sweetened coffee and performing bhangra in public spaces. She is currently planning to run away from her home state in the Deep South and eventually work in the public health field.