5
min read
Functioning as documented history, these photographs show us the ways in which the many queens of India moved past the old and reinvented the traditional, or embraced and changed the modern. Serving as windows into a time of great political and social change, they allow us to understand what being a royal meant in modern times. By understanding the significance of these photographs, this series illustrates women—alluring figures who sported chiffon sarees and exquisite jewelry were featured fashion icons in Vogue, and true activists—as essential voices from the past that history, and we, have hardly paid attention to.
Here's a set of women who will take us into India's past to help redefine the modern world's take on the nation's leading ladies.
Maharani Chimnabai of Baroda
(1872-1958)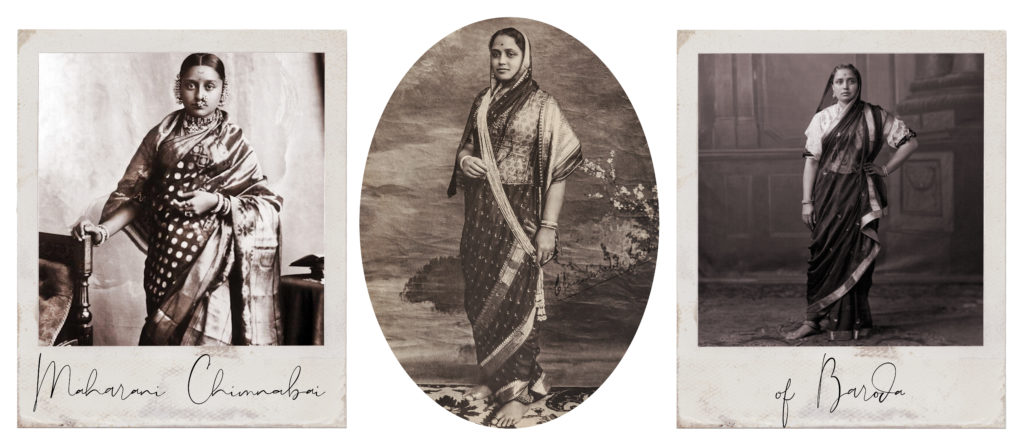 The "classic" queen. Maharani Chimnabai exuded sophistication with her signature brocade and silk border saris. A woman of impeccable style, she is said to have famously advised her daughter, Indira Devi Raje, to "never wear emeralds with a green sari… They look so much better with pink!"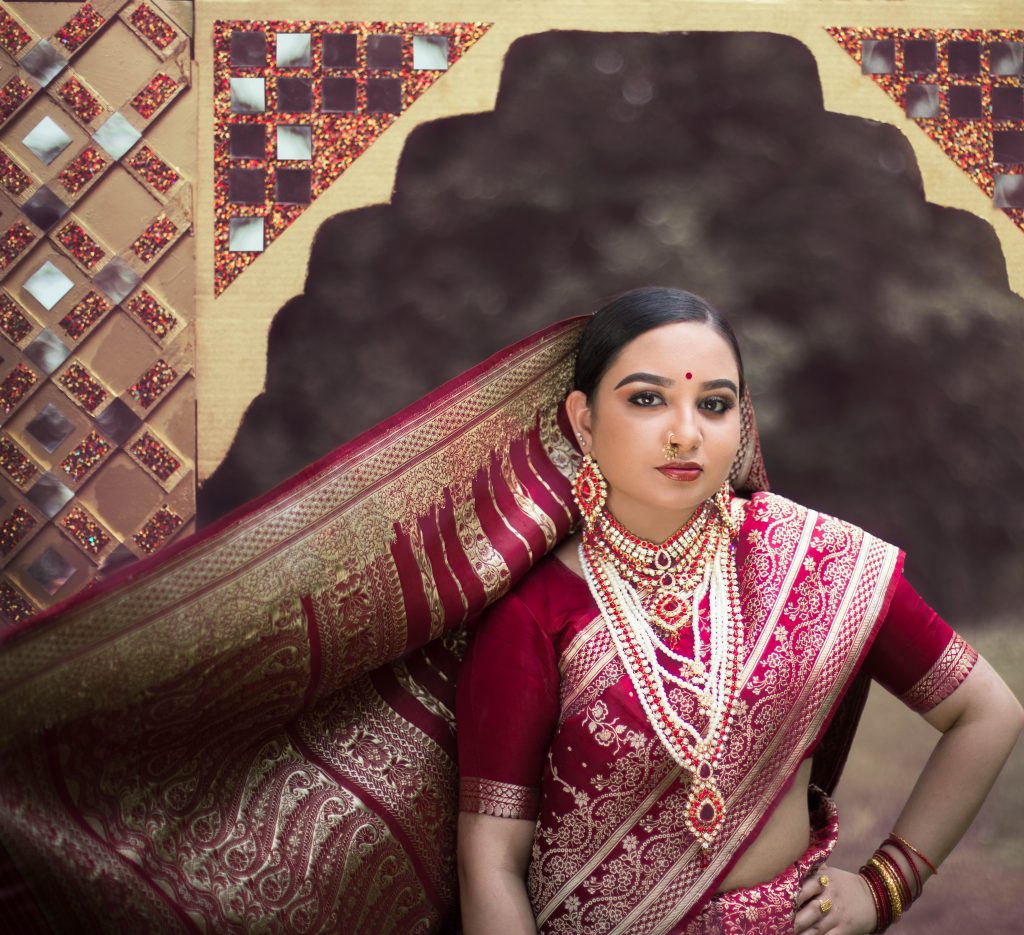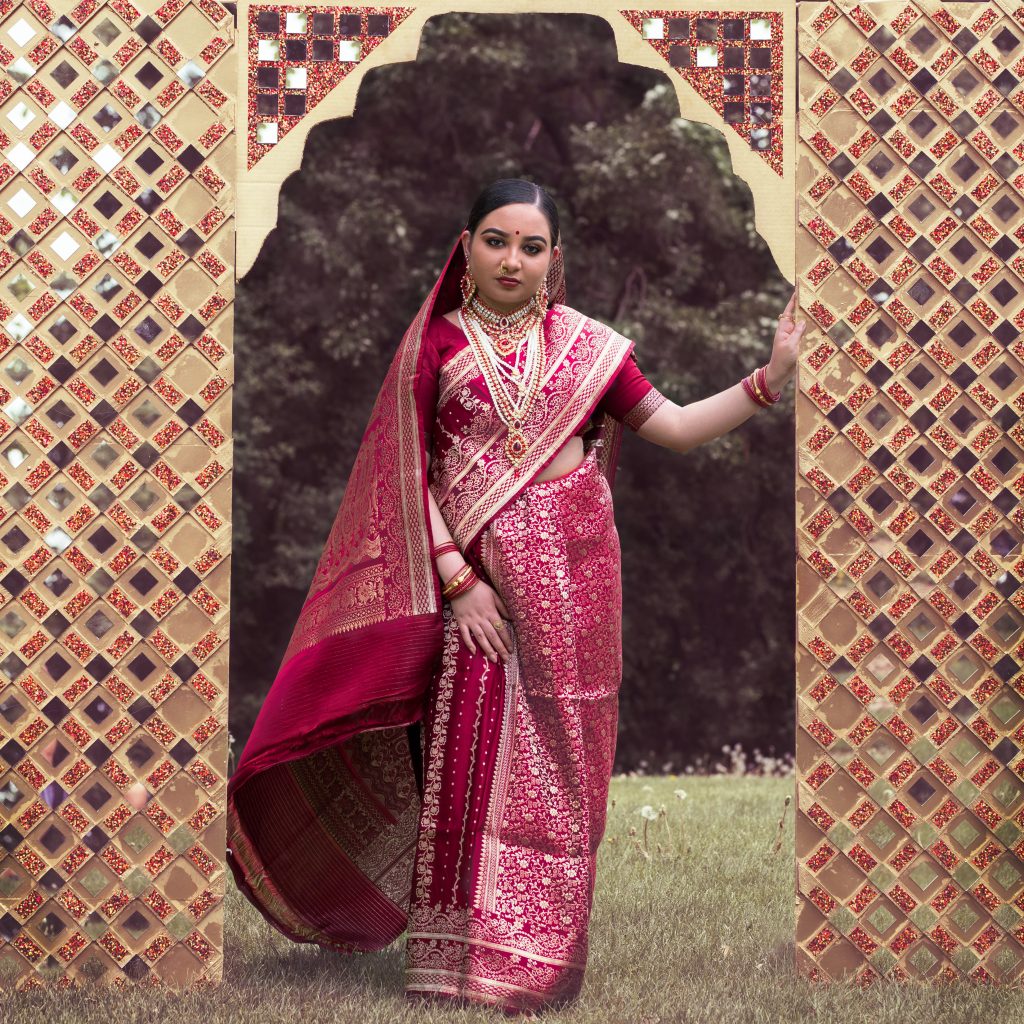 Rajmata Gayatri Devi
(1919-2009)
The "modern day" queen. The most contemporary, modern-day rani of the group in terms of independence and lifestyle. Despite being a bit of a rebel, her style was relatively simple. She was predominantly photographed in simple white saris with pearl necklaces.
Maharani Suniti Devi of Cooch Behar
(1864-1932)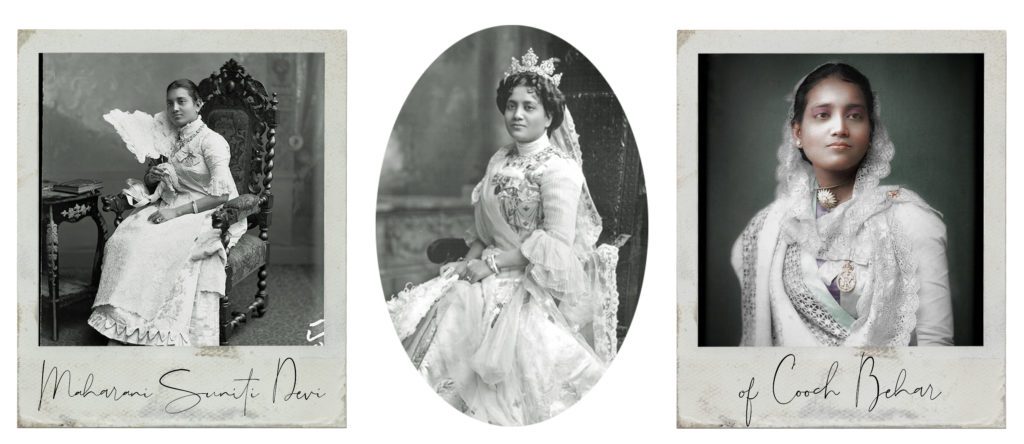 The "elegant" queen. She along with her sister, Sucharu Devi, were noted for their elegant style of dressing. Because of her affiliation with the British empire & their colonial rule in India, her fashion was heavily influenced by Queen Victoria. On several occasions, she was known for wearing Victorian style gowns, tiaras, and lace embroidered outfits with high necklines.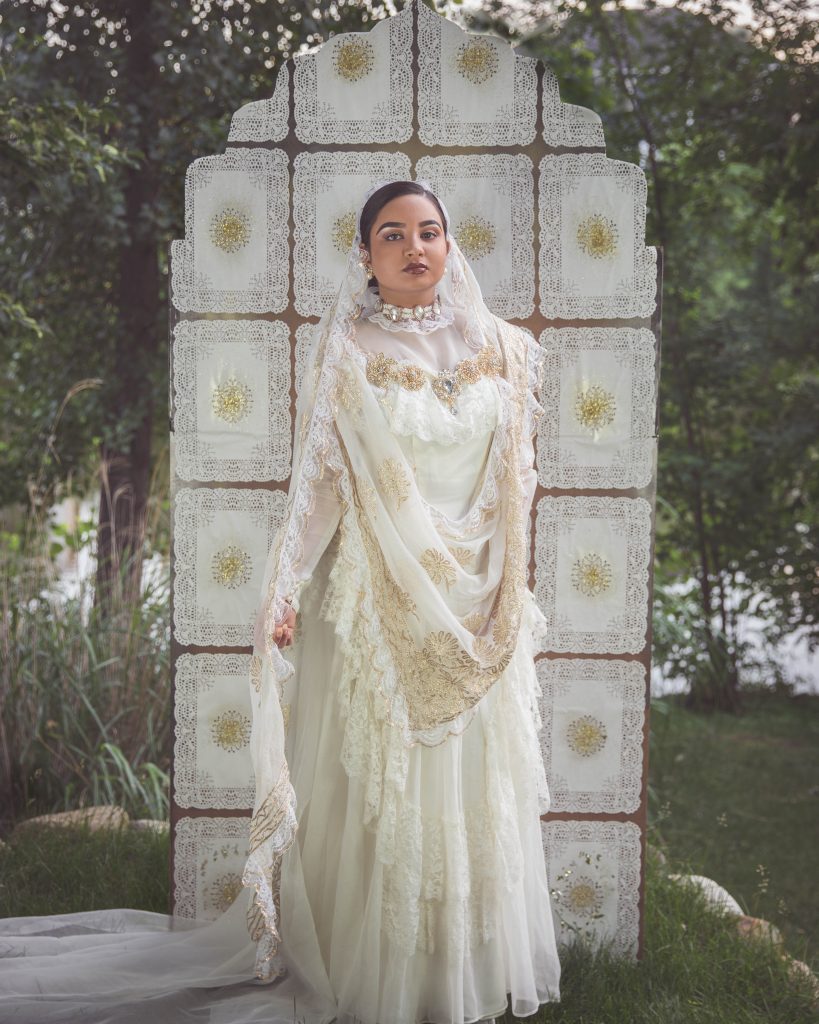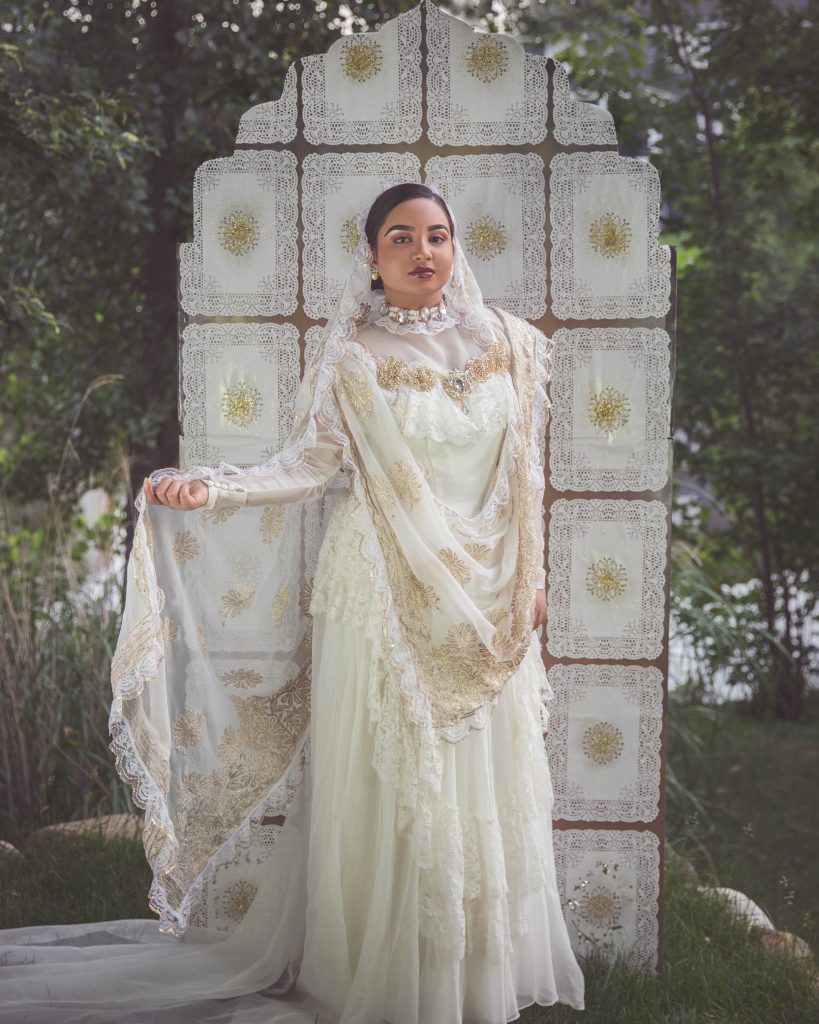 Sethu Lakshmi Bayi of Travancore
(1895-1985)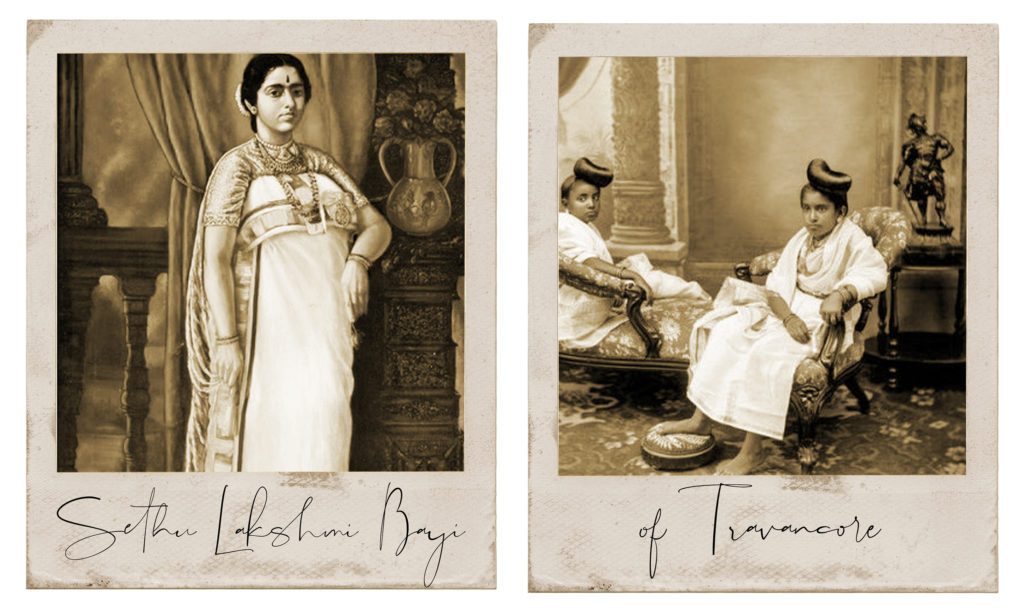 The "traditional" queen. Sethu Lakshmi Bayi was a South Indian queen who ruled over modern-day Kerala, India. Unlike other monarchs of her time, Bayi was known for rejecting lavish wardrobes for simple, traditional outfits. She preferred sarees specific to the Kerala region, which consisted of white cotton or silk fabric decorated with a plain golden border. This style of saree was also unique for the way it was worn. While other sarees were worn with the palu draping over the shoulder, Kerala style sarees were worn with the palu tucked into the front (resembling a strapless dress).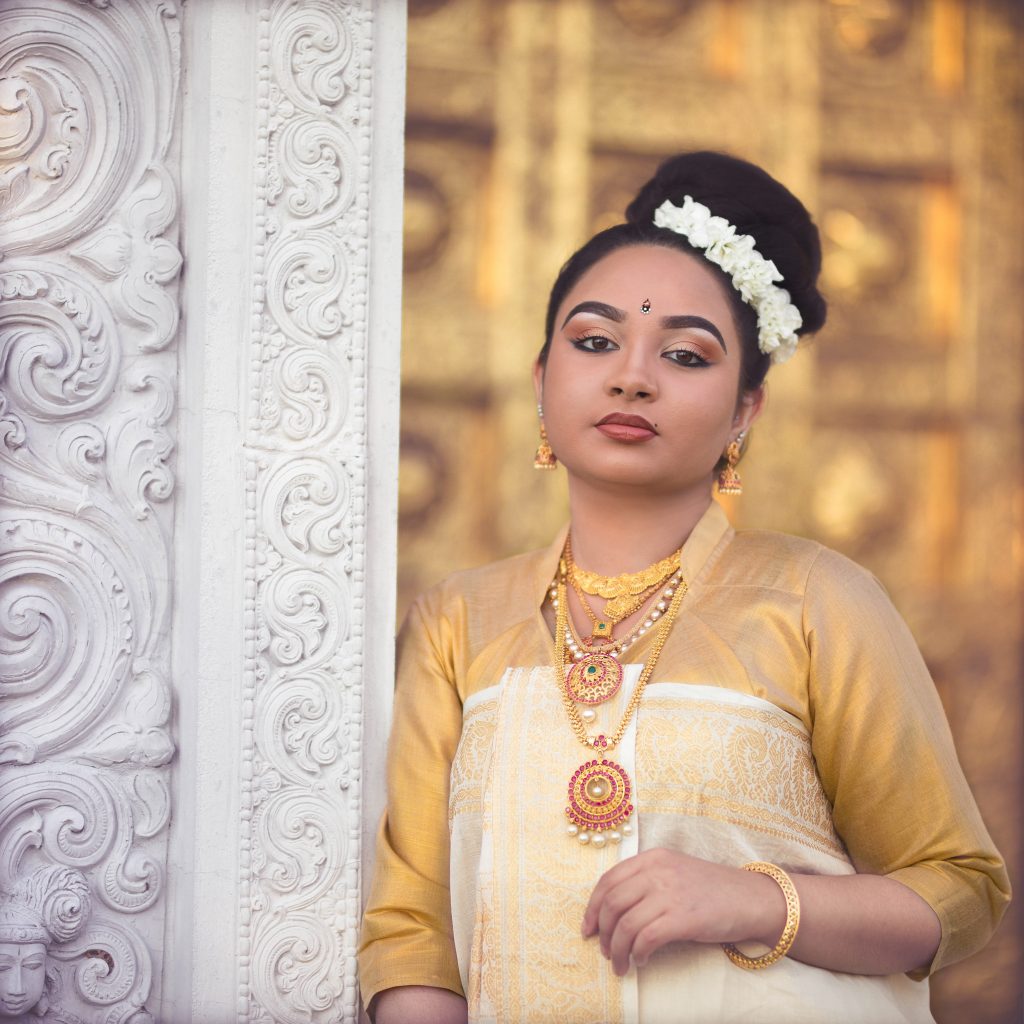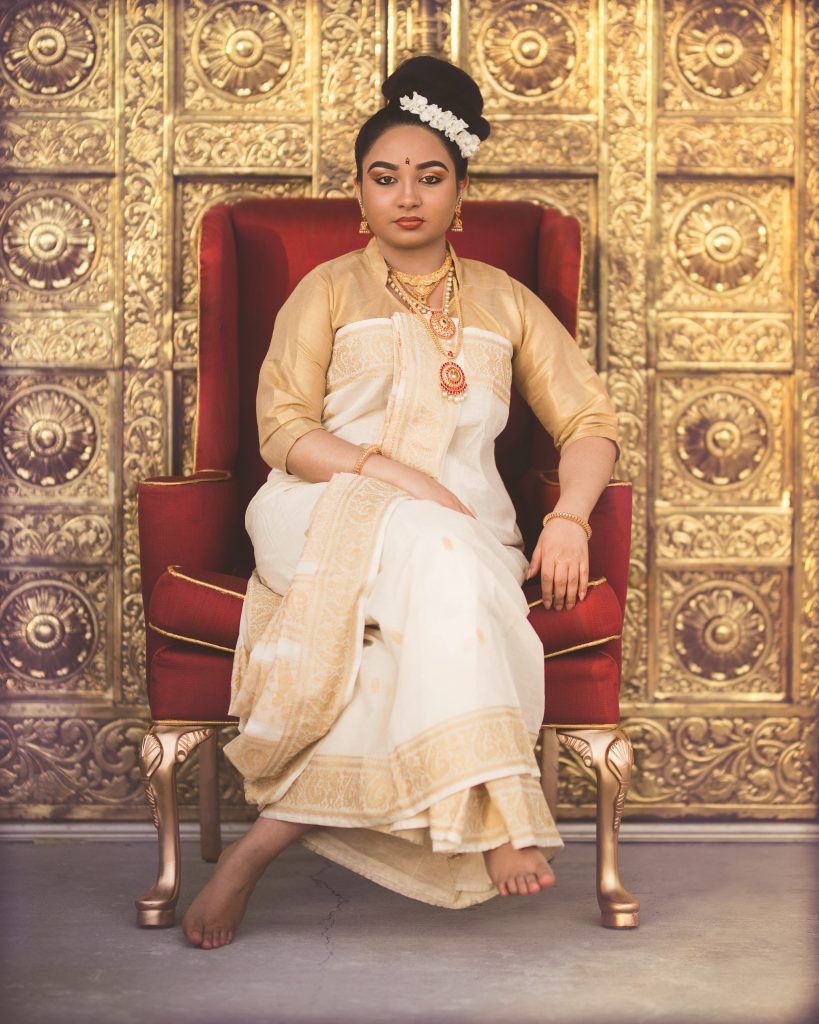 Princess Niloufer of Hyderabad
(1916-1989)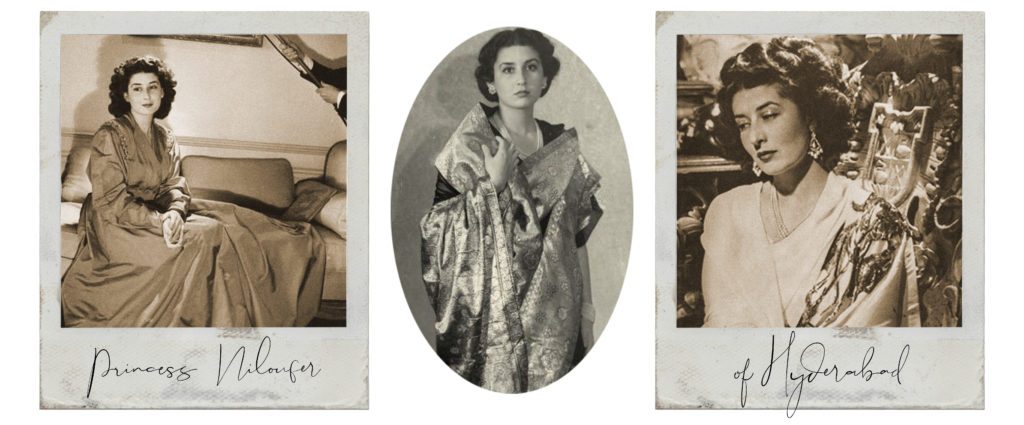 The "glamour" queen. No matter what she did, one thing all her looks had in common was an aura of glamour. Due to her multi-ethnic background, her fashion was quite versatile, which gave her a true sense of diversity in the way she dressed, easily switching from traditional Indian looks to Western-inspired numbers. Her looks were reminiscent of the golden era film stars and embodied the classic beauty of the 1930s and 1940s.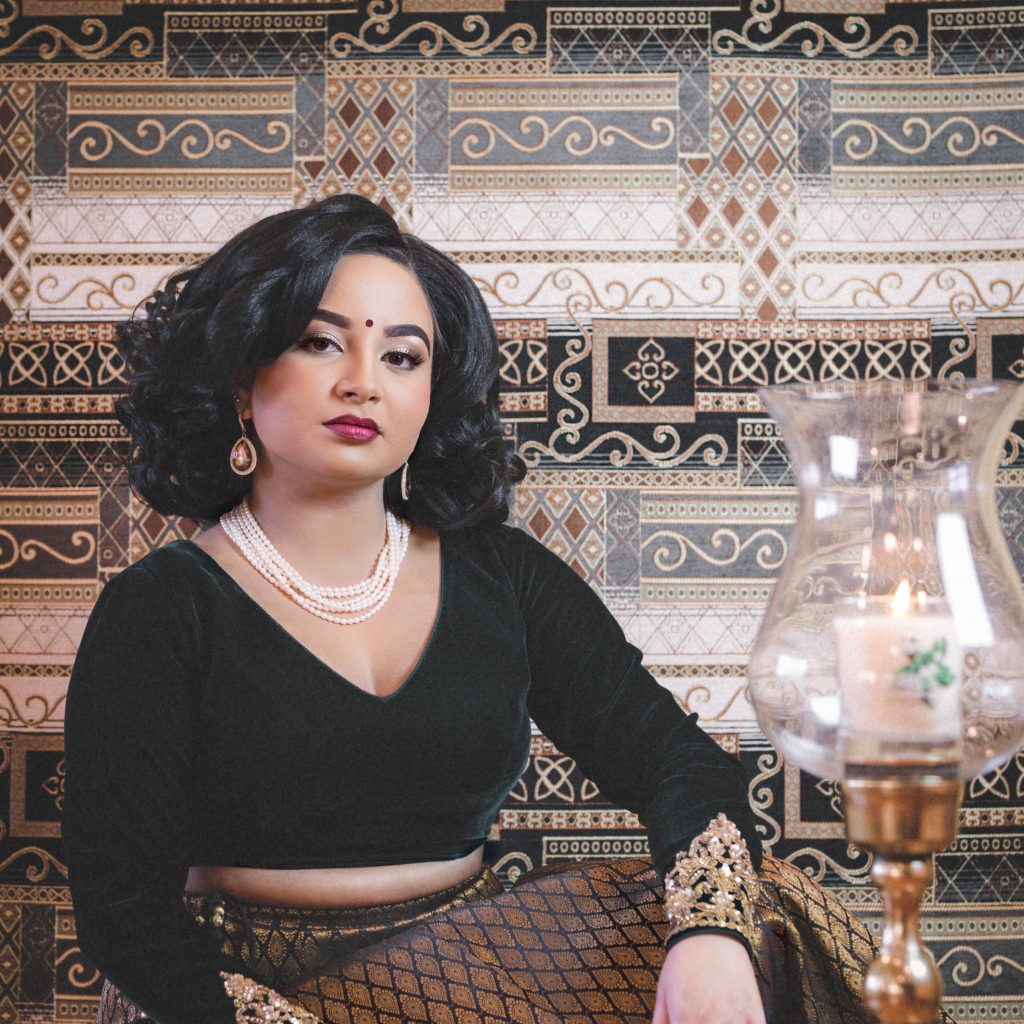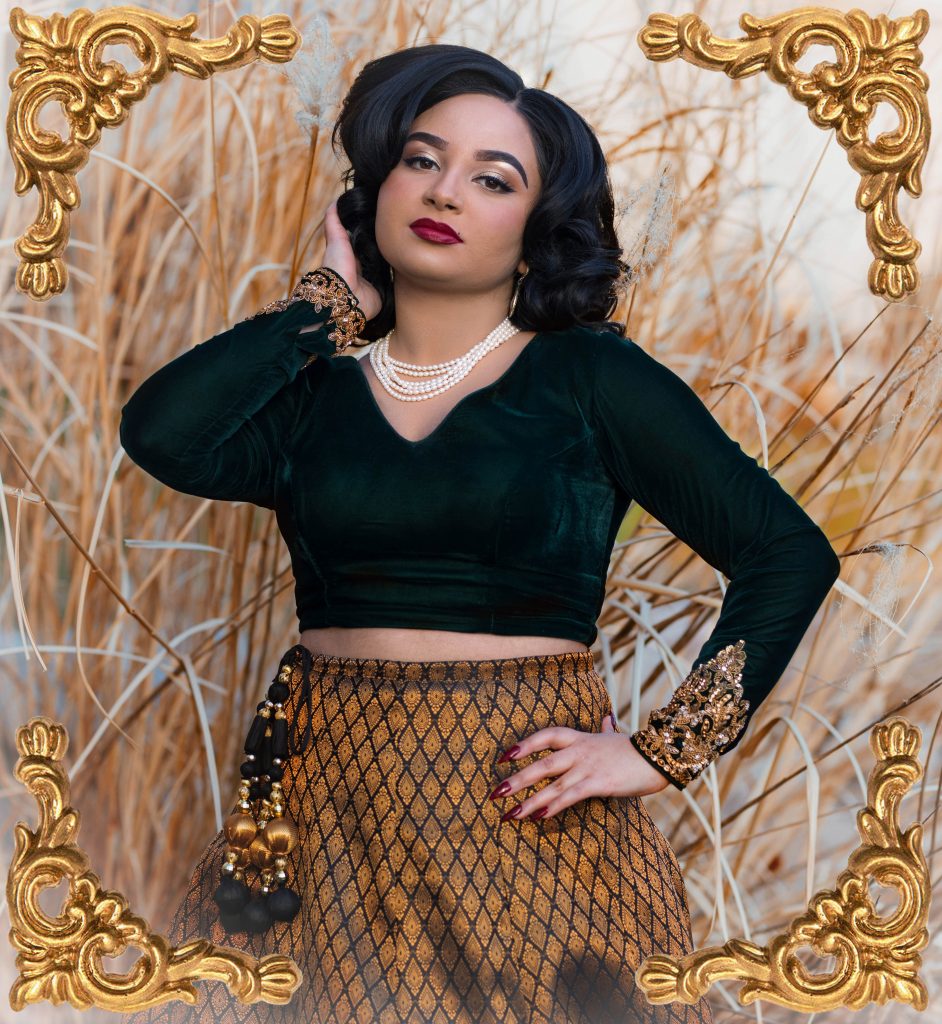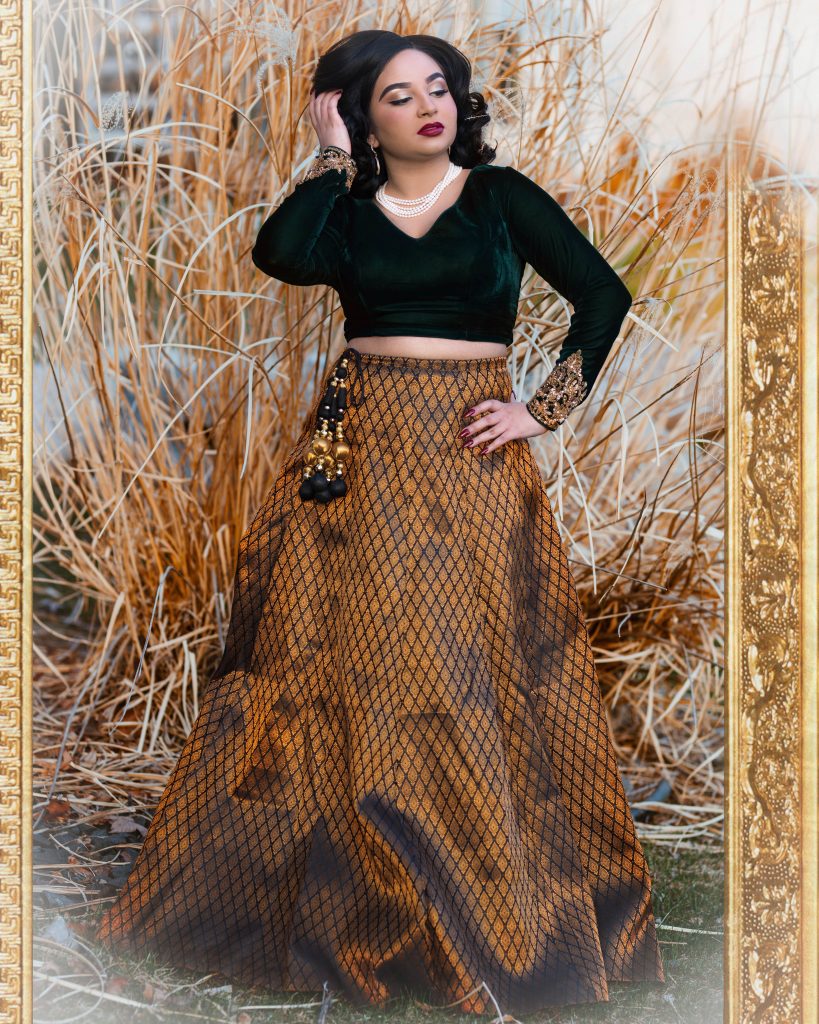 Nawab Shah Jahan Begum of Bhopal
(1838-1901)
The "fierce" queen. Nawab Shah Jahan Begum was a fiercely independent leader who commanded attention towards everything she believed in. She was known for her bold sense of style, often sporting capes, elaborate crowns, and dramatic, flowing gowns.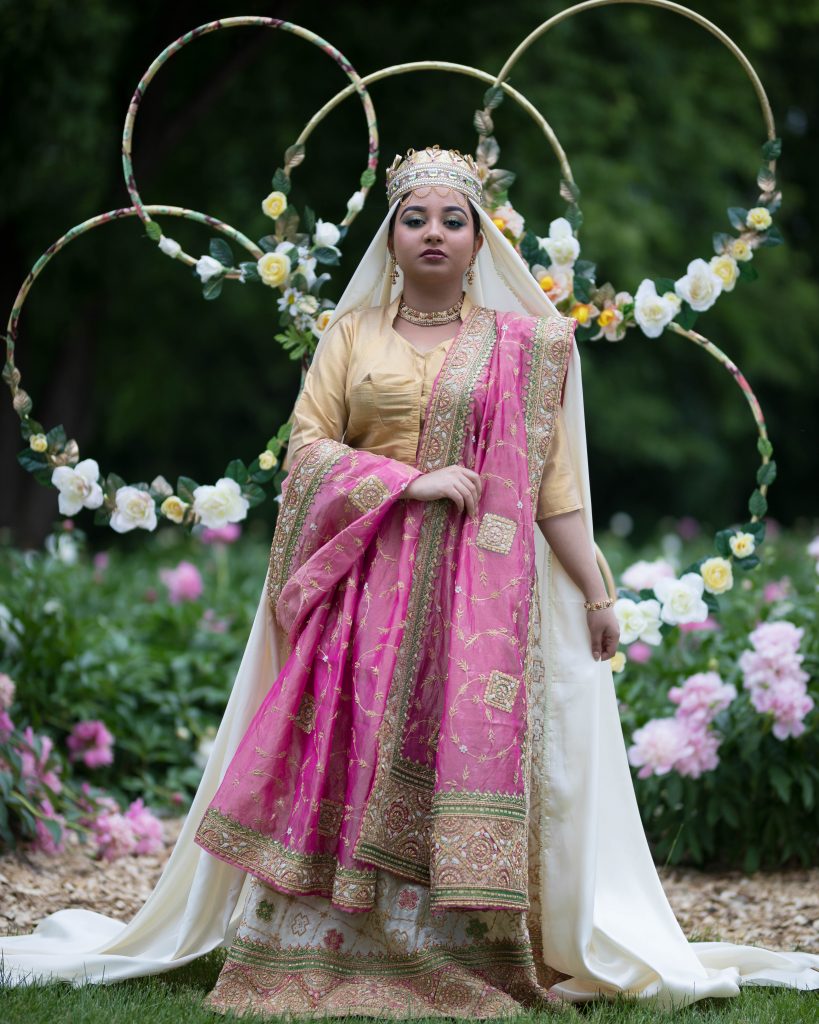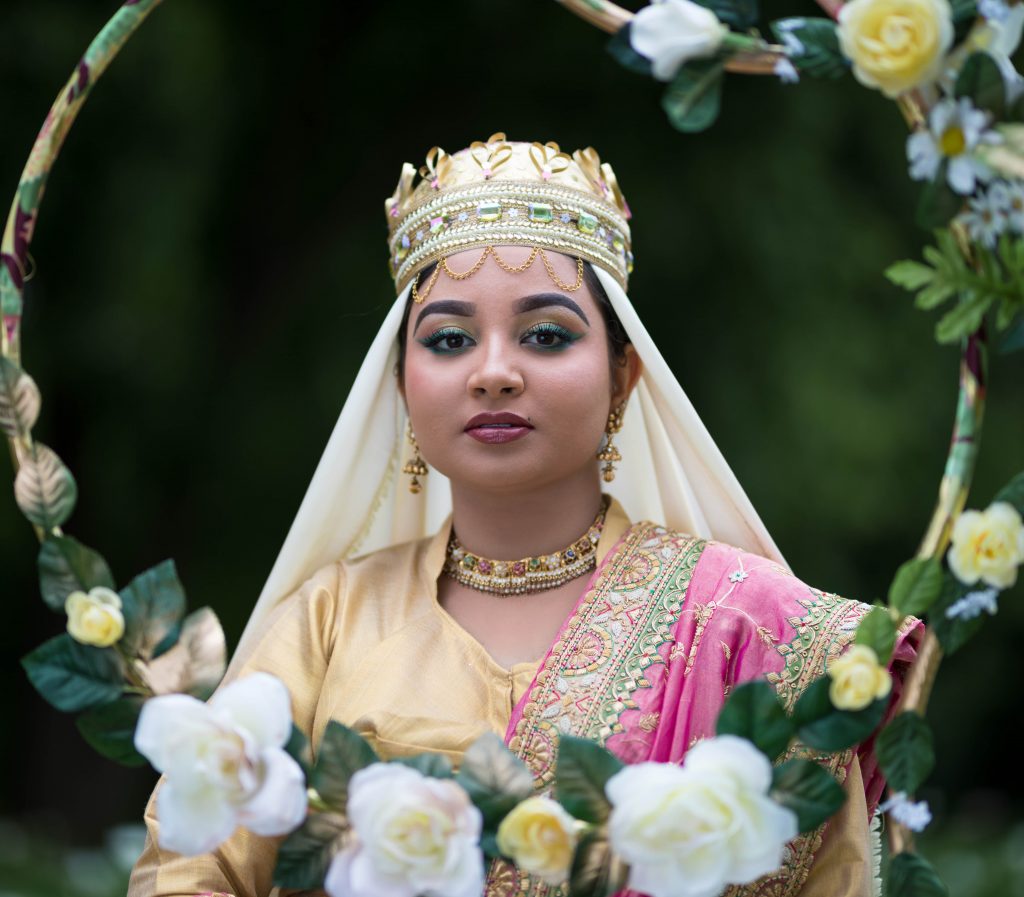 Sita Devi of Kapurthala (also known as Princess Karam)
(1915-2002)
The "vogue" queen. Sita Devi was one of the few Indian royals who embodied the sense of a global celebrity, which she used to showcase a unique blend of both Indian and Western fashion. Style was one of her greatest talents, which is why she often wore elegant statement pieces mixed with classic trends such as hat fascinators, diamond-encrusted jewelry, fur coats, and sequined evening gowns.
When she was 19 years old, Vogue Magazine named her the latest "secular goddess," making her the first Indian woman to be featured in Vogue. Three years later, Look magazine named her one of the five best-dressed women on earth. Inspirational to many, couture designer Elsa Schiaparelli was so struck by Sita Devi that the gowns of the designer's 1935 collection were designed to look like Indian sarees.