"As a Bharatanatyam dancer, classical dance has become a prayer."
In 2016, there are not too many people out there who can compare a dance to a prayer, but Meenu Jayakrishnan of Long Island, New York, does.
"I am a practicing Hindu, and Bharathanatyam got me closer to my religion and gave me a connection with Hinduism that I haven't gotten in any other way in life."
Meenu, along with Lydia Manchery (also from Long Island, NY), are two passionate Bharatanatyam dancers who began the #BeautyofDance movement in November 2014 with their dance cover of "Raina Bhai Kaari (Maajhi)" by Penn Masala.
Modern dance culture has become quite sexualized in the last decade, with movies and television shows like "Magic Mike" and "Dance Moms." They glorify the scantily clad men, women, and even pre-teen girls. What is often taken away from these performances is not the obvious skill and talent that the dancers evince, but an expression of sexuality that is not purposeful.
Bharatanatyam dancing is special in its purest form. It is native to South India and represents the manifestation of fire in the human body. There are four other dance forms that signify the other elements (Odissi – water, Kuchipudi – earth, Mohiniattam – air, and Kathakali – sky).
"Dancers understand each other in a very unique way in that they share a fulfilling experience of freedom and expression by their bodies," Lydia said.
Dancers are always telling a story, and it is that expression that is purposeful and powerful.
"Dance is not only an art but a lifestyle which has helped me become the individual I am today," Meenu said.
Dancing should be a weapon against sexualization, and that is exactly what Meenu and Lydia hope to do with their #BeautyofDance movement.
"Where we come from, dance is a common interest for everyone within the Indian community. Therefore, everyone had their own perspective of the art and we started to realize how the idea of dance started getting distorted. We came to realize that we needed to do something to protect dance as an art so decided to start putting out videos to show people that dance isn't just a show of movement and that it's much more than that. We wanted people to value the art as much as we do for the passion and grace that it has. Through our movement we want people to be able to enjoy and respect dance for what it is just like we do," Meenu said.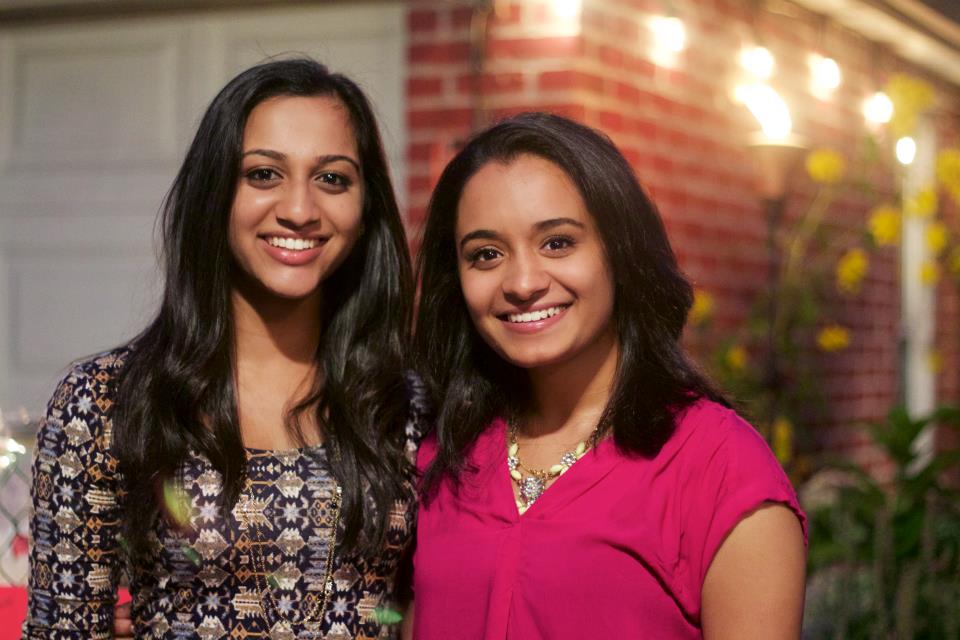 For young kids who love to dance, Meenu and Lydia have the following message.
"Some advice I have for younger kids is to not worry about impressing an audience. Nowadays it's all about putting on a show for other people. Dance for yourself. And when you really do that and you are true to yourself and ENJOY it, the audience will be able to see the passion and beauty coming from within you," Lydia said.
"Whether you're a guy or a girl, if you want to start dancing, take it seriously! I've come across several people who have taken the art for granted and don't value it as much as it should be valued and that has always bothered me. It's not just with dance. With whatever you are interested in doing, make sure you put enough time and effort into it. Whether it's a sport or music or any activity, do what it takes to perform well in it.

Put your heart and soul into what you love doing because one day someone will be watching you do your thing and they will be inspired to do what you're doing. If that pattern continues, you will have succeeded in making an impact on something you love and truly believe in which makes you that good of a performer," Meenu said.
Meenu and Lydia have made numerous videos since their cover of Raina Bhai Kaari, including hip-hop/Bharatanatyam fusion dances to Chaiyya Chaiyya and 'Bout it from Step Up.
The BG community wholeheartedly supports Meenu and Lydia and their message to dancers everywhere! Keep making the Indian community proud through the Beauty of Dance.
[All photos are courtesy of Meenu and Lydia.]
---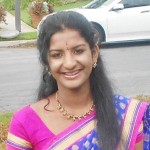 Elizabeth Varghese is a 17-year-old Indian-American high school student born and raised on Long Island, NY. She aspires to become a doctor with a minor in journalism. During her summers, she works at Stony Brook University conducting research experiments and projects with various scientists. She has been a Bharatanatyam dancer since the age of five and is an avid member of her school's Model UN and Newspaper Club. In her spare time, she enjoys reading, singing, and studying French.