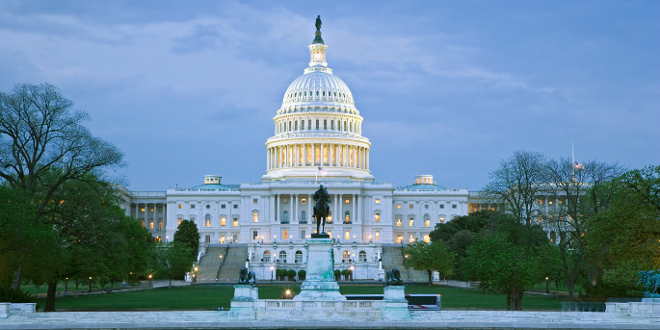 For the first time in American history there will be a total of 104 women in Congress. According to the Center of American Women and Politics, a unit of the Eagleton Institute of Politics at Rutgers University, the 114th Congress will seat 20 women in the Senate, and a record-breaking 84 women in the U.S. House of Representatives.
While the number of female senators remains the same from the 113th Congress, there is an increase of five seats in the House. This means that 19.4 percent of all 535 members of Congress will be women, a slight increase from the 18.5 percent of women in the earlier year.
This year's newly elected legislative officials will have the largest number of Republican female senators to date. Joni Ernst is the first woman to ever be elected from Iowa to Congress.
In total Congress will now include 32 women of color: 18  Black women, nine Hispanic women and five women who are Asian/Pacific Islander. Among the diverse range of elected women 29 are Democrats and three are Republicans.
Mia Love of Utah's 4th congressional district will be the first Haitian-American and the first black Republican woman in Congress. Mia Love and Bonnie Watson Coleman of New Jersey will be the first black women in Congress from their respective states.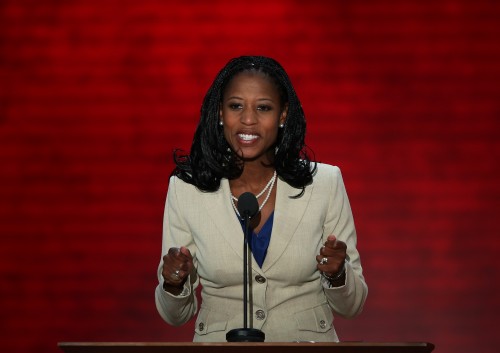 Mia Love [Photo by Mark Wilson/Getty Images]
The 32 women of color elected to Congress is a huge achievement for progress and diversity in our country. The increase in diversity shows, not only can women run for national public office, but they can also win.
At present, there are no South Asian women in Congress, but with women like Reshma Saujani, proof exists that South Asian women can run for national public office, even if they do not come out of the election as a victor.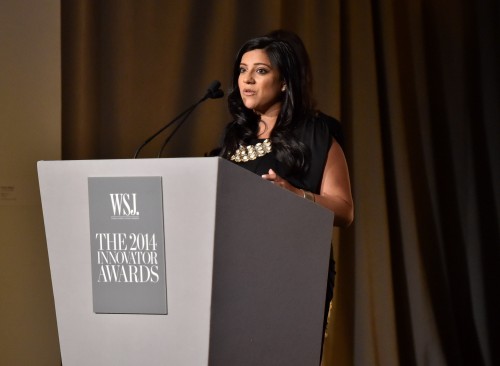 Reshma Saujani [Photo by Mike Coppola/Getty Images]
Saujani, the founder of Girls Who Code, a national nonprofit working to close the gender gap in the technology and engineering sectors, was the first Indian-American and South Asian American woman to run for Congress. In 2010, Saujani ran as a Democrat and lost against Carolyn Maloney in New York's 14th congressional district. After her loss to Maloney, Saujani ran and lost the race for New York City Public Advocate in 2013.
Despite these losses, Saujani's presence demonstrates that South Asian women can defy stereotypes and run for public office on the local, state and national level.
As of date, there are more than 3.4 million South Asians living in the United States. According to the 2010 census, the South Asian community grew more than 81 percent in the last decade. Research conducted by Lake Research Partners concluded, 48 percent of eligible Asian American voters turned out for the 2008 election, roughly representing 2 percent of the electorate. It is important to recognize that the increase in the South Asian population can have an impact on politics, and the need for South Asians and women to participate in the decision-making process is vitally important.
Women like Nikki Haley, Governor of South Carolina, and Kamala Harris, Attorney General of California, are the first Indian-American and South Asian American women in their respective positions. Even if these women do not directly acknowledge interests of the South Asian community, it is necessary that South Asian women are visible in the political arena.
 Left: Kamala Harris [Photo by Justin Sullivan/Getty Images] Right: Nikki Haley [Photo by Alex Wong/Getty Images]
Despite that men still make up more than 80 percent of Congress, women at this time are being taken seriously as political candidates, which has been a major obstacle for women in the past. New studies show that women who run for public office are just as likely as men to win, and do a better job of bringing benefits to their states or districts.
One of the biggest barriers women face is their own psychological impediment: Doubting their own qualifications. According to Jennifer Lawless, professor of government and directors of the Women & Politics at American University, women are more likely than men to doubt themselves and believe they are not qualified to run for public office.
---
Rishika is in her last year of law school. She is a self-proclaimed coffee addict, foodie, and a news junkie. She has a deep love for politics, culture, religion, tackling misogyny, and sociology. When she's not busy reading or drinking coffee, she enjoys watching horrible reality, and traveling.