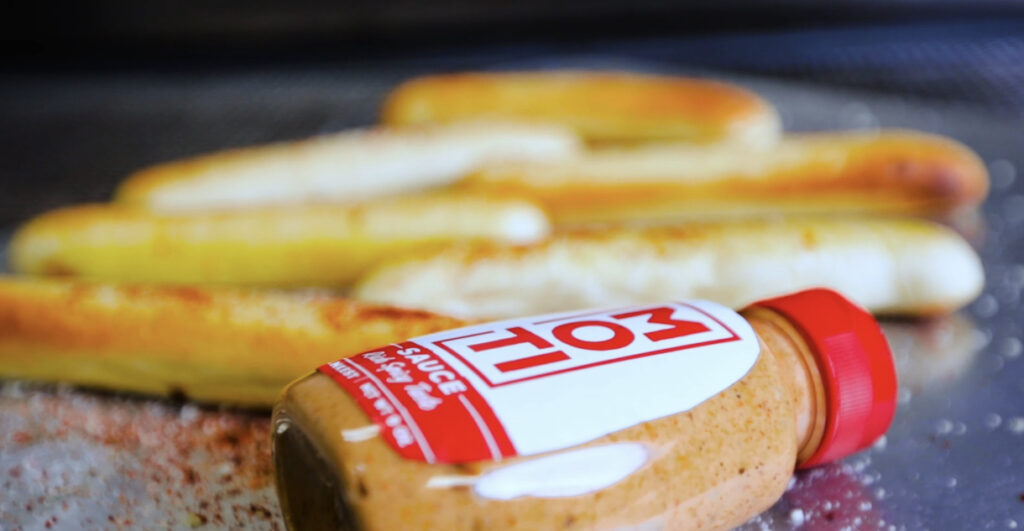 When I heard about Moti Cafe, my first reaction was, finally, a casual desi cafe in Chicago. My second thought was I had to meet the person who started it all.
Twenty-seven-year-old Jay Patel is the founder of Moti-Cafe in Chicago, IL — located at 70 W. Huron St. His pathway towards this venture began after he worked at the corporate level for companies like McDonald's and opened an Auntie Anne's location. Having continued exposure with corporate structure and bringing those practices into a fast-food context to test it out, Patel was ready to go. He decided it was time to take his knowledge and experience to the next level.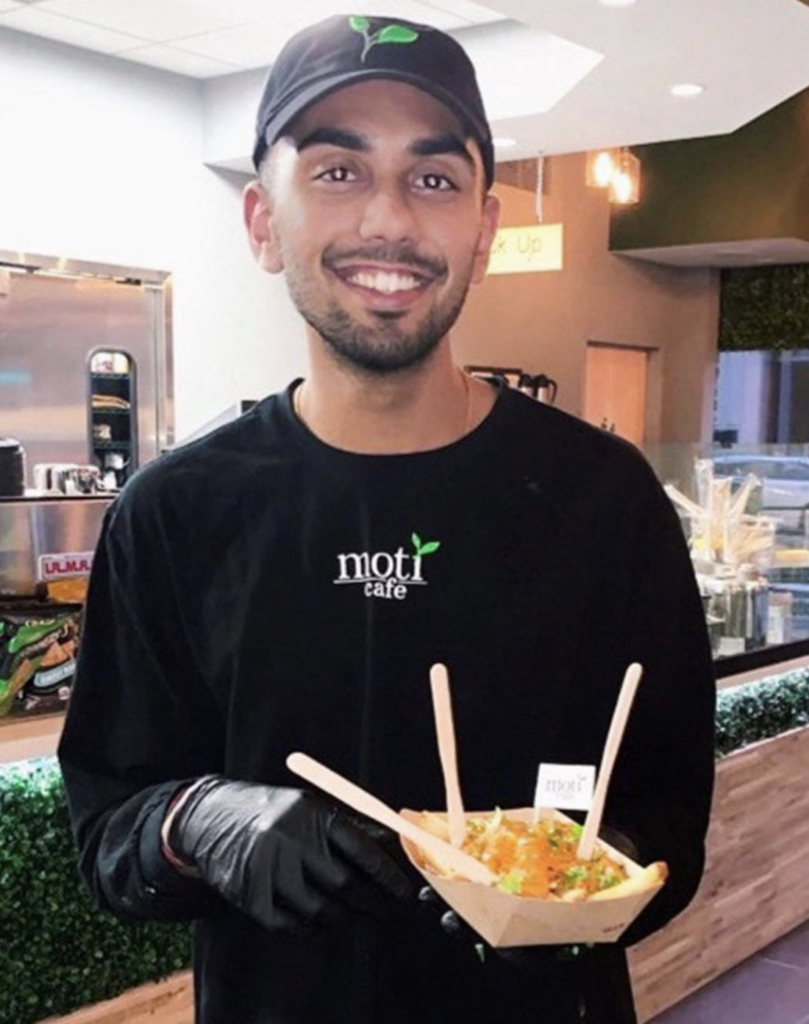 Envisioning the ideal workplace culture and the business environment he wanted to create, Patel opened Moti Cafe in May of 2019. His professional experiences, coupled with personal experiences, like creating the sauces now served, contributed to this start-up.
In this interview, Jay described that his family initially questioned his decision to deviate from secure employment in corporate America to running a self-owned business, but it wasn't long before both family and friends were on board. The cafe focuses on delivering food items using the freshest, wholesale produce with partnerships to incorporate items that are vegetarian, halal, etc., which increases access and inclusivity.
Patel explained how the cafe's name came from his grandmother, whose nickname was "Moti-Mummy." "Moti" translates to pearl in Hindi, which is what I thought of Jay and his venture by the end of the conversation. Moti Cafe is unique in how culture and business have come together so smoothly. With the help of Patel's friends and family, Moti delivers culture, inclusion, and a welcoming environment for all visitors. 
The level of success Moti has seen does not come without hard work. There were times where Patel had to go back to the drawing board and regroup his plan moving forward. After two major redesigns for the restaurant, which actually started as a coffee shop, Moti is now moving into a new phase of rebranding: Masala Pizza.
This strategic move comes from the impact of COVID-19 on numerous communities across the country and the dozens of cafes and restaurants, which have shifted gears to serve customers while keeping doors open. Considering how Moti could reach people at home while being safe is how Masala Pizza came to be. While this food concept can sometimes be found in various parts of the U.S, it is a mainstream idea in countries like India and the U.K.
View this post on Instagram
Patel has partnered with popular food delivery services like DoorDash and GrubHub while also supporting small businesses through outreach to local mom & pop shops. Partnerships with local businesses include training on food preparation and cooking while emphasizing the ideals and values of Moti. 
What is most admirable about Patel is his honest work ethic and dedication to his passion for running his self-owned business. In the interview, he mentions his love of meeting and talking to new people, making people feel at home, and educating people on Indian culture.
What I also found unique is Patel's span in his venture. Although he sits at the top, it wasn't long ago when he was at the ground level of Moti, working on the floor like any other staff member. In fact, Patel mentioned meeting customers and creating friendships with them is one of his favorite parts of being a business owner. He also prioritizes his relationship with employees and staff. Committed to the professional development of his employees, Patel trains and educates them culturally to create a more culturally inclusive space for all.
When asked what advice he would give to young South Asian adults who might want to follow a similar dream or deviate from what's considered a typical career path, Patel said that his journey was not easy.
Exiting corporate America is not an easy thing to do, but at the end of the day if there's something you want to pursue, even if you don't know what's going to happen, you should still do it because you don't know what could happen.
And finally, the most important question Jay answered during this interview is his favorite item off the menu — the Chicken Tikka Pizza.