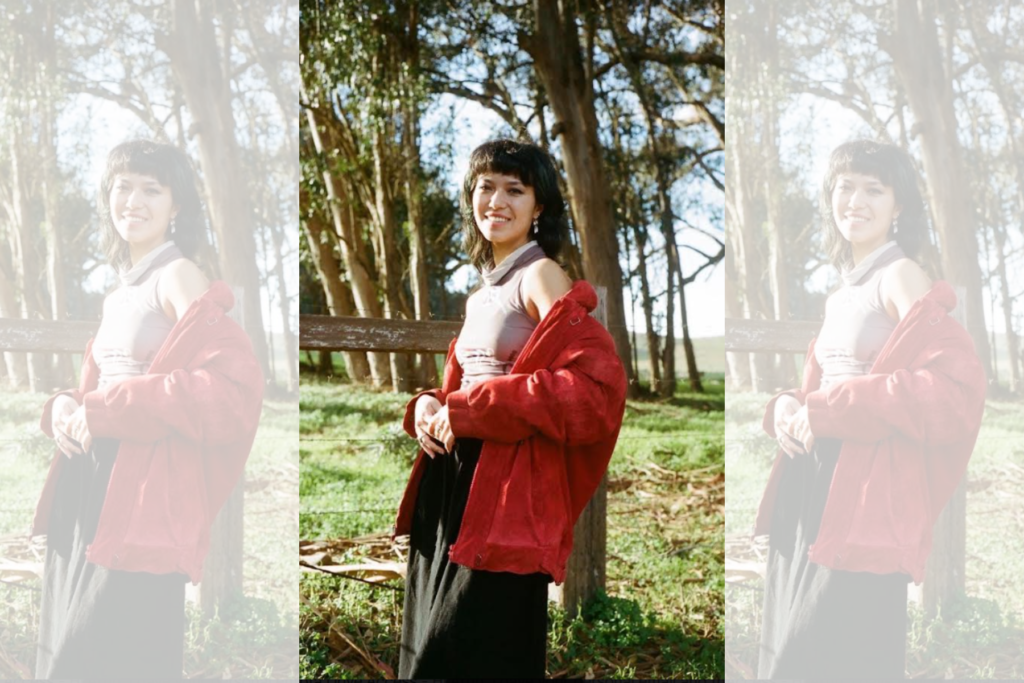 Emily Harwitz is a journalist, photographer, and podcaster whose work focuses on making the outdoors a more inclusive place. Coming from a background in chemistry and ecology, Harwitz uses her knowledge to tell stories about the environment. She has written for many publications including High Country News, Hakai Magazine, Mongabay, Chemical & Engineering News, and more. Harwitz is an ambassador for Girls Who Click which is a nonprofit that empowers women to forge their paths in conservation photography. Her creativity does not stop there as Harwitz is also the host and producer of the Save the Redwoods League podcast: "I'll Go If You Go." Harwitz has explored a range of topics such as forest bathing, skateboarding, and building an inclusive community in the outdoors. Her stories do not stop there as Harwitz is always on the move looking for her next story. Continue reading to learn more about Emily Harwitz's journey.
The term inclusion when it comes to the environment and outdoors does not always go together. How can we make the outdoors a more inclusive place?
The outdoors is inherently inclusive because, the moment you step outside, you're outdoors, regardless of who you think you are. What needs to change is how we think about who is and isn't "natural," or what's a "natural" way to behave. The natural way to be is however you are.
How have your personal experiences in nature affected the way you look at the rest of the world?
When I'm in nature, I feel the smallness of my being in the context of the bigness of the natural world. But the amazing thing is, when I slow down to look around, smell the air, touch the dirt, I feel like I'm a part of that nature, too. It's really comforting to feel connected to something so vast outside myself. I no longer think it's hoaky to say that appreciating nature's beauty is spiritual for me. It just feels so good to look at water sparkling in the sun, or a dusting of purple and yellow flowers in a gently waving field of grass. Watching how animals and other creatures seem to flow through their landscapes is also a spiritual experience. How perfect they seem! And wow, I'm an animal, too!

This brings up some important questions: In what context do I exist that effortlessly? How can I foster that feeling for myself in my daily life? How can I foster that feeling for others? And how can I connect other people to that feeling of "I love being alive!"? That fuels so much of my work—wanting to share the feeling of what I experience in nature with others.
As you have covered many stories for various publications as a reporter, is there one that specifically calls out to you that you would like to expand upon?
I just wrote a story about biophobia, or the fear of nature, for Hakai Magazine and it got picked up by The Atlantic. I'm pretty stoked about that because this is a really important topic. The story's about how certain aspects of modern life, like urbanization and the ensuing lack of daily nature experiences, are driving people to feel increasingly disconnected from nature. This not only impacts conservation, but also human health because nature provides so many benefits to physical and mental health. Here's a good article introducing a growing body of research about the health benefits of nature immersion. Nature also provides the opportunity to feel connected to something bigger than ourselves, which I believe is an important thing to experience.
As someone who is in the field of environmentalism do you feel this influences you to follow a vegetarian or even vegan diet which is more supportive of animals from all walks of life?
Absolutely. Animals from all walks of life, I like that! I eat a pretty pescatarian diet and try to use Monterey Bay Aquarium's Seafood Watch to look up the seafood I eat. I feel strongly about what I put in my body and where it comes from. Beyond the sustainability and health concerns of factory-farmed animals, I am deeply disturbed by the conditions animals are subjected to in factory farms. If you don't know what I'm talking about, look it up. If you do know what I'm talking about and you're still eating conventionally-raised factory-farmed animals, I'd urge you to take another look. We all exist in systems, though, and I know it can be hard for people to totally overhaul their diets—especially with things like ag-gag laws in the US blocking the spread of information about the conditions farm animals are raised in. It's a privilege to even be able to consider where I'm getting my food from, considering the vast food deserts in the US and how inaccessible fresh produce is for many. So, my hope is for a growing collective consciousness about our food systems that eventually leads to regenerative agriculture that's healthy for all of us on this planet.
Are there any brands we can support which push the message of inclusion?
I think we should all consume less, so I'm going to recommend a few organizations promoting equitable outdoor access, diversity, and inclusivity: Skate Like a Girl, Feminist Bird Club, The Outdoorist Oath, Brown Girl Surf, Queer Asian Social Club, Hike Clerb. All of these orgs have great Instagram pages so you can fill your feed with diverse stories and faces. I guess this is still a kind of consumption, but hopefully an inspiring and generative kind!
How has Girls Who Click empowered you to get into the field of nature photography?
Girls Who Click connected me with an incredible filmmaking mentor, Dewi Marquis, who is also mixed Asian American. In addition to practical advice for film shoots, we've talked about work and life as women of color and the importance of listening to our own intuition during the creative process. Dewi's involved with some great filmmaking organizations that I think the Brown Girl Magazine community would be interested in: Asian American Documentary Network, Brown Girls Doc Mafia, and Film Fatales.
As you have explored a range of topics on the Save The Redwoods League Podcast: "I'll Go If You Go," what are your plans for the newest season and how can we help support?
Thanks for this question! This new season is all about building community outdoors—hearing guests' stories about how they started and grew their awesome community groups and organizations. My hope is that people can hear these stories and then go foster their own communities, wherever they are. All of our guests started with the desire to connect more with nature and others who can relate to their experiences as BIPOC and/or LGBTQ2S+ folks in the outdoors. If you identify with either or both of those categories, this podcast is for you! It's by us, for us. The best way to support would be to listen, rate us 5 stars (if that's how you feel), and share with friends. You can also follow the podcast on IG at @illgoifyougopodcast.
What is the Emily Harwitz starter kit for going camping or hiking?
I love this question! For hiking, aka a big walk outside, I always bring: a least one 32 oz. water bottle, a thermos of tea (oolong or green), a notebook or sketchbook, a pen or pencil. Sometimes I'll bring a book that I don't end up reading (how can I when there's so much pretty nature to look at?), a tub of strawberries or other in-season fruit, my camera (currently shooting on a Sony alpha 6300 and a G200-600 lens). One of these days, I'm planning to bring my flute and a field recorder (Zoom H5). For going camping, I'd say: Make plans with a friend who already has lots of gear and likes to plan camping trips! Or there are lots of organizations that host camping trips you can sign up for. One day, I'll go solo-backpacking, but I really enjoy camping with friends.
If you could go hiking with anyone in the world who would it be and why?
My Chinese grandpa who recently passed away. He loved nature, especially flowers, and I would love to go for a hike with to appreciate the beauty of nature together.
Who are your conservation heroes?
Personally: my grandmother who worked as lawyer to protect the environment in Florida, where I grew up. She introduced me to the whole world of conservation at an early age and I have so many joyful memories sifting through sargassum weed with her for tiny little shrimp and crabs, or looking for monarch caterpillars in the garden.

Thinking globally: Indigenous peoples around the world who steward and protect the lands they live on—including 80% of the world's biodiversity. There's growing recognition of this, and I hope to see more respect, protection, resources, and political action dedicated to Indigenous peoples who are doing this important work.
Do you feel that we will see a change and more representation in the outdoors?
Definitely! It's already happening. Social media has actually been really beneficial in this regard because people can form their own communities online and share media and resources relevant to them. The outdoors industry is moving slower, but I'm seeing more initiatives to diversify marketing and such. The industry will have to adapt to include the people of the global majority if it wants to survive.
What do you see as the future for the outdoors?
Biodiverse (including humans!), inclusive, healthy, thriving, accessible experiences for adaptive skill levels. I am optimistic!
The sweet smell of petrichor, a cup of tea, and the redwoods. What more could you ask for?
True! Maybe an animal in the bushes nearby and a human friend to share it all with :)
Lastly, what do you hope individuals take away from this interview with Brown Girl Magazine?
We're all natural and we're all nature people. There are as many ways to love and be loved by nature as there are people.
Photo Courtesy of Dani Shi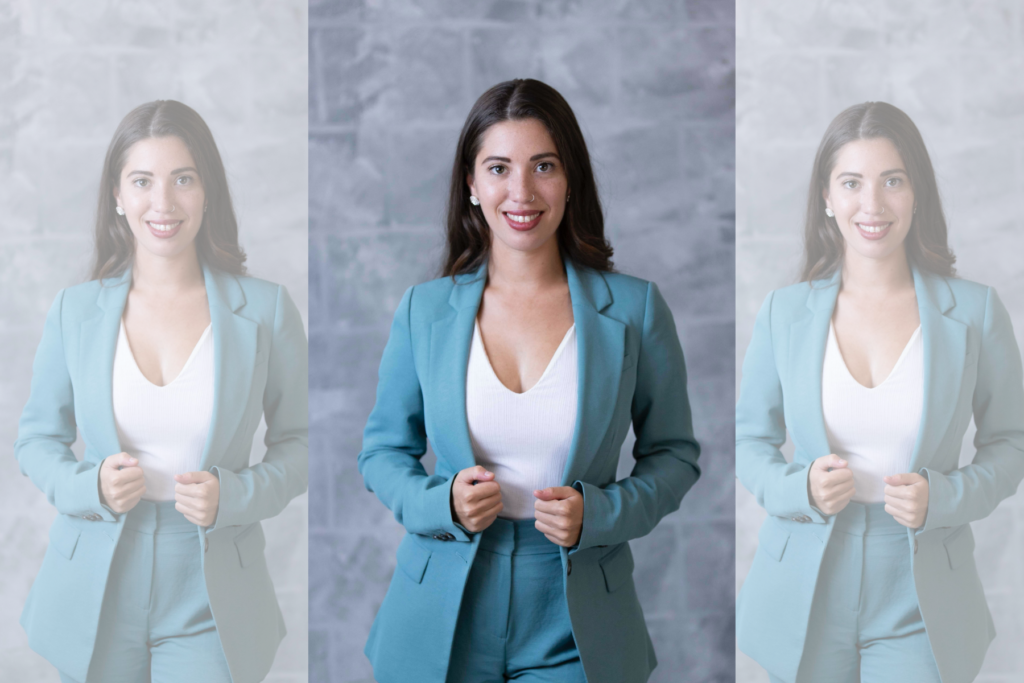 To overcome global challenges, collective investments and groundwork are fundamental in advancing an equitable future across diverse communities. Sustainable development — a development that promotes growth through social, economic and environmental progress without compromising natural resources — is essential for human survival. At the young age of 21, Nirmala Ramprasad founded Green Dupatta, a sustainable development charity organization, and advocated for its importance through multiple pageant ambassadorships. As a philanthropic representative for the Indo Caribbean diaspora, her work showcases how individuals of any age have the ability to be changemakers for social advancement in areas such as environmental and agricultural protection and education. 
Born and raised in Toronto, Canada, Ramprasad acknowledges her passion for service was inherent since elementary school.
"My exposure to the nonprofit sector during my formative years really helped to shape my understanding of how complex, complicated and time-consuming philanthropy work can be," Ramprasad said.
Additionally, she credits the values and ideals seen in Indo Caribbean culture as critical to her personal identity and crucial to her work in sustainable development.
View this post on Instagram
In conversation with Ramprasad, the following answers have been edited for clarity and concision. 
Growing up, did you resonate with your Indo Caribbean heritage? What ideals do you most connect with and want to pass on in creating positive change?
As a mixed-race person who grew up primarily within the Indo Caribbean community, I have always felt deeply connected to my culture and heritage. As a child I was fully immersed in all things Guyanese (I refused to wear anything but a lehenga to every school picture day). From a young age I was exposed to, and learned about, our music, food, political climate, history of indentureship and the importance of our cultural connection to India. 

In regards to my nonprofit work, one of the most important lessons I take from my Indo Caribbean culture is the significance of ancestral knowledge and practices. One of the main tenets of my nonprofit work is sustainability and I have found that the most effective and practical sustainability practices can be found when we look back at the way our ancestors treated the land they lived on. 

Although we are all changemakers in some way, I always advocate for community involvement in not only development, but also sustainability practices.
Can you describe what Green Dupatta is?
Green Dupatta is a sustainable development non-profit that I started when I was 21 and have since completed projects in Canada, Guyana, India and Trinidad. I work directly with project participants to co-create community-based spaces and programs that increase environmental awareness, food, water security and access to quality education through sustainable development models.
While most of Green Dupatta's fundraising efforts take place in Canada, community projects are mainly done in Guyana and India. 
In 2020, Ramprasad traveled to Guyana to work with locals in the town of Leonora. Together they replaced leaking zinc roofs, restored plumbing to old drains, re-poured concrete exteriors and repaved and repainted buildings to be used for yoga and meditation classes, affordable daycare and community gardens. To ensure donations are maximized, local contractors are always utilized. Green Dupatta aims to repair and reuse as many materials as possible. It does not dictate what the spaces should be used for, instead assists the community in having the agency select programming that benefits residents.
View this post on Instagram
Across India, Ramprasad detailed Green Dupatta's completion of seven projects in seven weeks in an eight-part YouTube docuseries. With partnership from JDS Public School in Varanasi, Green Dupatta constructed two sports facilities for student health, engaged in community outreach awareness campaigns on women's empowerment and environmental conservation, aided in scholarship opportunities for students, helped create a community garden and provided the school with a system to harvest and irrigate water. 
After this, they traveled to Devdaspur, a village with no clean water, to install a well with a shower enclosure, a water purification system and reservation tank, and a fenced enclosure food plantation. With their new ability to easily access clean water, people in Devdaspur showed an increase in social, economic and health outcomes. The community now had the resources to lower the percentage of water and hygiene-related illnesses, increase food and water independence, increase school attendance for children and increase productivity for adults, seeking work, without having to take time to filter or find clean water for their families. 
Through successful sustainable development projects, resources are conserved and enhanced to empower communities to meet their needs, irrespective of their size or location. Like many sustainable development nonprofits, Green Dupatta's international service delivery was significantly impacted by COVID-19 due to limitations with travel and in-person fundraising. 
As a result, Ramprasad turned to her career as a special education teacher and utilized her knowledge to focus on a project that would directly help Toronto's families and their schoolchildren.
Created as an emergency response to COVID-19 school shutdowns, Green Dupatta's 'Furnishing Minds' project, "is based on a circular economy model in which slightly-used educational resources are redistributed to families in need."
Since the program began in 2020, more than 1400 pounds of educational resources and curriculum-based materials have been redistributed within the Greater Toronto Area. Its success led to the project being formalized annually. Green Dupatta currently showcases free online guides to the Ontario curriculum, by grade level, for families looking for strategies to help their children's academic growth and achievement.
Is Green Dupatta currently looking for more educators? How can people get involved?
I am always looking to expand my team! We are really lucky to have dedicated volunteers from a variety of different sectors and backgrounds. Nonprofit organizations can always use all the help they can get — we have general volunteers, event volunteers and sub-committee program volunteers. Anyone looking to get involved can directly message us on Instagram or our website.
View this post on Instagram
What is your vision for Green Dupatta in the next five years?
In addition to co-creating new community projects and programs, I hope to continuously expand current Green Dupatta projects. With a larger team and additional funding, I would like to strengthen and scale our Furnishing Minds program, as well as increase our international presence, to fill needs and advocate for these communities. In order to build organizational capacity we are always looking to partner with like-minded individuals, businesses and other nonprofit organizations. In the past we were lucky to work with supportive organizations that provided valuable services, resources and expertise.
Outside of Green Dupatta and teaching, Ramprasad has a history of competing in pageants that reflect both her Indo Caribbean heritage and passion for service. She won the Miss West Indian Canadian pageant in 2015 and subsequently became the first Canadian representative at the Divali Nagar Queen Pageant in Trinidad and Tobago where she was awarded second runner-up. In 2020, she was invited to compete as Guyana's representative in the Miss Face of Humanity Ambassador Search, an international event that showcases female changemakers from around the world. Ramprasad believes that competing in pageants offered, "a platform to educate others about my organization, and the importance of sustainable development as well as an opportunity to showcase myself as an individual capable and dedicated to carrying this torch."
View this post on Instagram
How was it representing Guyana on a global stage at the 2020 Miss Face of Humanity? What platform did you run on, and what message do you have for the next generation of Indo Caribbeans?
The Miss Face of Humanity competition was a unique experience for me as I was given the opportunity to represent both Guyana and the Green Dupatta Charitable Organization. I explored their intersection and looked at how my homeland and culture has impacted both my core values and philanthropic work. 

Being part of a diasporic community is a uniquely beautiful, but also quite complex, place to be. All of our experiences are vastly different — some people feel deeply connected to their communities and some feel very far removed. Although there are many struggles that come from being once, or twice-removed, people are facing much different struggles in the places our ancestors called home. 

My advice to the next generation of Indo Caribbeans is to remember that a diasporic community is very different from a local one. Although some of us may feel very connected to our communities and cultures as they are practiced abroad, we should make space to amplify the voices of our motherlands and remember to give back to places that have given us so much.
Ramprasad says juggling work and leading a nonprofit can be deeply taxing; often fielding criticism and making personal sacrifices. Nonetheless, she loves what she does and is eager to implement sustainable development practices around the world.  Through these projects, communities are equipped with the techniques, tools and knowledge to uplift themselves. Ramprasad is forever grateful that she was drawn to a life of service and believes that it is of utmost importance to actively collaborate with communities in order to preserve the environment and improve the access to quality education.
To learn more about Green Dupatta,  visit their website. You can follow Nirmala's journey on Instagram @nrampsy.
Featured Image photo courtesy of Bert Pierre.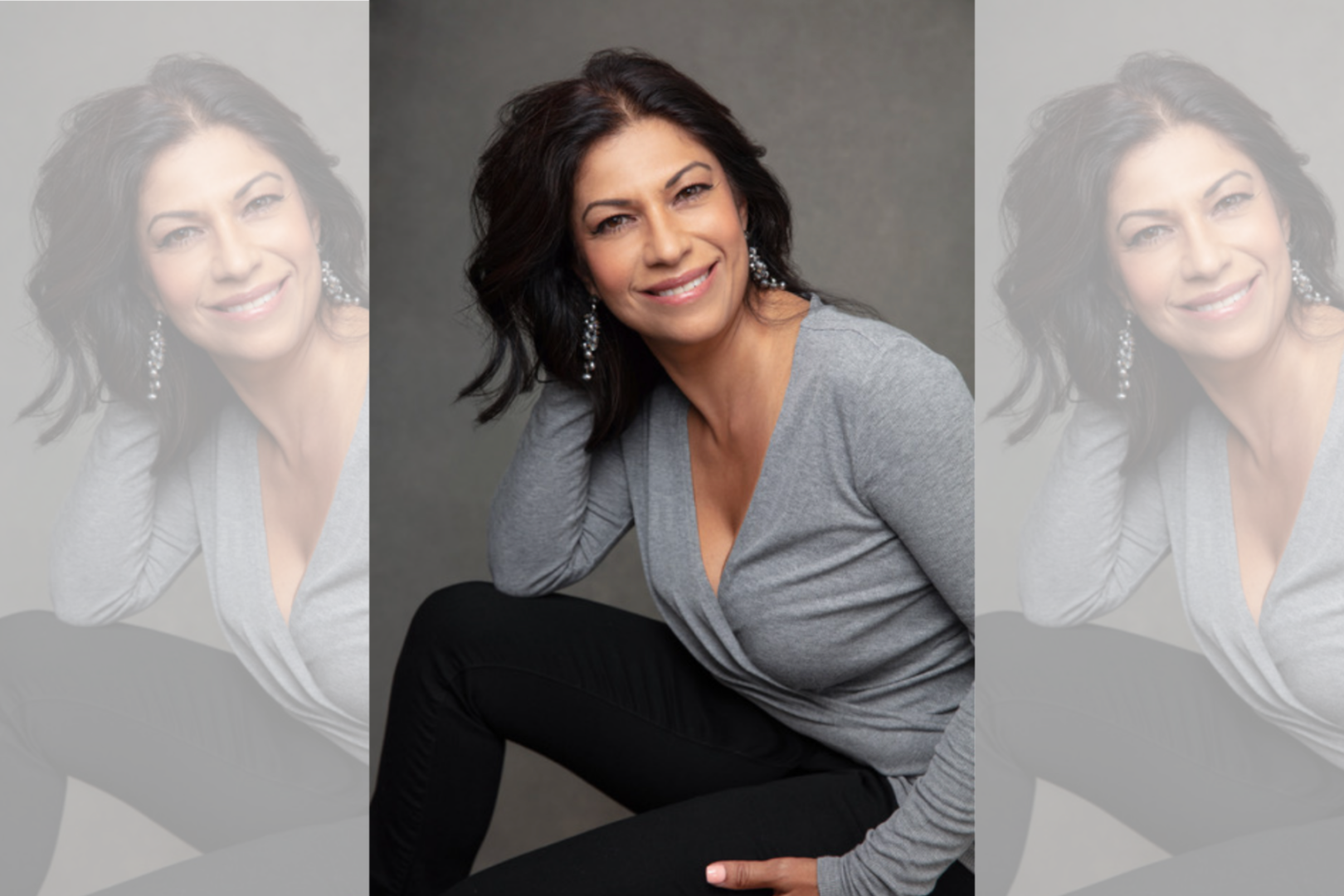 "How could the British bring the Indians without the cows?" That's one of the jokes you're very likely to hear at comedian Priya Guyadeen's show. In fact, the 53-year-old just wrapped up a set of shows with her troupe: Cougar Comedy Collective. The Guyanese-born comic spearheads the group of mostly women of "a certain age," as she puts it.
View this post on Instagram
She says the group was formed in 2021 but she started dishing out jokes back in 2020 during the pandemic, over Zoom. She was always labeled the "funny one" in her family and decided to take her jokes to a virtual open mic, hosted by her friend, where she says failure was less daunting. 
Cut to 2023, and the comic was able to take her show on the road. Guyadeen and her fellow performers recently hit the East coast for a set of shows called "Cougars on the Loose!" The shows even featured two male comics. 
Guyadeen's comedy routines touch on her Indo Guyanese background, highlighting stereotypes and a clash of cultures. In one of her jokes, she tells her audience that her Guyanese mom is bad with names when she introduces her white boyfriend, Randy, and he gets called Ramesh. 
Out in the Bay Area — where she spends her days now — she tries to connect the sparsely Caribbean population to her jokes. 
View this post on Instagram
That includes talking about the 1978 Jonestown Massacre which had ties to San Francisco and ended in Guyana. She uses this as a reference point — trying to connect her audience to her background with historical context. She says this does come with its challenges, though. 
The single mom also practices clean jokes. Once she finishes up her daily routine with her eight-year-old son and day job as a project manager for a biotechnology company, she tries to find time to write her material. 
It's a balancing act. I'm like the day job-Priya for a few hours or for a chunk of time. And then I've got to put on my comedian hat and do that for a period of time because with comedy, I'm not just performing. I'm also producing, managing the shows, booking talent, seeking venues. 
Though it's not easy, she says she's learning through it all — the business side of comedy and discipline. 
Guyadeen, who's lived in Brazil and Canada, says her young son really contributes to her comedy. A lot of her material focuses on jokes for parents, and single parents like herself, because she feels:
[We live] in a society that doesn't really create a support system for single parents.
Her nonprofit, Cougar Comedy Collective, was born out of all the great reception she received. She noticed a "niche market" of women in their 50s who loved to get dressed up and come out to the shows to hear jokes that related to their own lives that aren't typically touched on. These were jokes about menopause, aging and being an empty nester. Guyadeen says her nonprofit,
…bring[s] talent together in our age group to celebrate this time of life; celebrate this particular juncture in a person's life.
As Guyadeen continues her comedic journey, she says she hopes she'll be a role model for other Caribbean women to follow their dreams despite their age. She also hopes to see more Caribbean people carving out their space in the entertainment industry.
Featured Image of Priya Guyadeen taken by Elisa Cicinelli Photography