Who We Are
Born out of the lack of minority representation in mainstream media, Brown Girl Magazine was created by and for South Asian womxn, who believe in the power of storytelling as a vehicle for community building and empowerment. Our team encompasses and welcomes women, femmes , men, gender non-conforming, queer, and transgender individuals living across the diaspora including the USA, Canada, the United Kingdom, and Australia.

Over the past year, we've expanded our horizon by publishing our first-ever anthology, 'untold: defining moments of the uprooted,' a collection of real stories that explores the South Asian experience through the lens of identity, being, and relationships. We released 'The Chaat Room' podcast, which highlights South Asians in Hollywood. We've launched SlashieConnects.com, a new-age community elevating those with creative passions, and we've produced an apparel line, Ladki Power.
Our Mission…
Through diverse, multimedia content and community building, we empower and engage those who identify as a part of the South Asian diaspora with a hyphenated identity.
With CEO Trisha Sakhuja-Walia's lead and vision, alongside a passionate team of more than 200 freelancers, Brown Girl Magazine continues to serve as an anchor for South Asians by remaining steadfast in publishing premium, multimedia content so that it uplifts, creates deeper understanding and connection, and cultivates meaningful dialogue in communities around the globe.
In an effort to give voice to marginalized groups through our coverage, we challenge stigmas surrounding but not limited to age-old cultural and religious stereotypes and taboos, gender inequality, race, class, casteism, immigration, sexual orientation, age, creed, mental health and disability.
…Our Vision
Meet the CEO & Co-Founder Trisha Sakhuja-Walia
A digital content creator and social media strategist with a knack for event planning — Trisha manages the day-to-day operations, manages more than 250 freelance contributors and oversees business development at BrownGirlMagazine.com.

Since going full-time with Brown Girl Magazine in 2018, her mission is to expand the company's reach through multiple mediums Including apparel, books, events, a summit, podcasts and an agency that bridges the gap between brands and content creators.

Having spoken at various South Asian-led community events and forums at Columbia University, Michigan State University, Yale University, The Wing, General Assembly, and Disney Junior to name a few, Trisha is continuously striving to amplify the reach of Brown Girl the traditional way — word of mouth.

Raised as an Indian-American in the suburbs of New York City, Trisha is proud of her hyphenated identity and continues to find unique ways to empower young South Asian womxn living in the diaspora.
Collaborate
We welcome all types of collaborations and partnership opportunities. Whether you're a creative, nonprofit, social enterprise, start-up, public relations firm or an organization, please reach out as we would like to work with you.
Send us an email with a detailed pitch at hello@browngirlmagazine.com, and our team will respond as soon as possible.
Support
We are a team of more than 200 passionate South Asians who've collaborated for the last decade to bring you the best and latest content on South Asians living in the diaspora.

By supporting us through live experiences, on social media, sponsorships and partnerships, you allow us to curate content that is relevant, inspirational, educational, entertaining, and unapologetically opinionated.
Follow
With hundreds of thousands of engaged followers living across the diaspora, our social media is dedicated to creating a safe space for open dialogue while showcasing the latest content, event updates, brand partnerships and more.
Ways To Support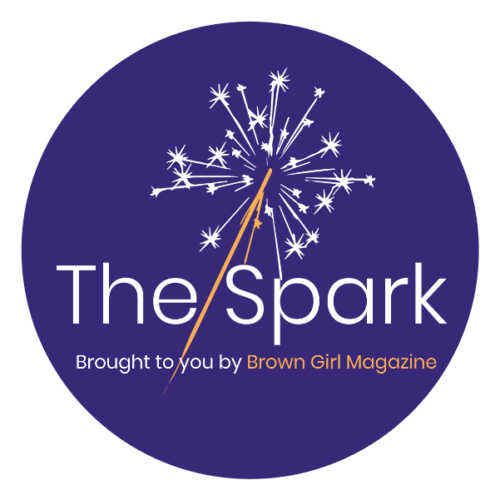 A curated newsletter full of dinner-table worthy topics, thought-provoking stories, promo codes and the spiciest memes straight to your inbox.
A podcast series — co-hosted by Brown Girls Keertana Sastry and Nikki Menon — where we interview your favorite South Asians in Hollywood — on and off the screen. These are the people who turned their *cue disapproving auntie voice* hobbies and passions into careers, and we ask them the question we're all wondering: how did you do it?! In these times of tragedy and uncertainty, we need to find strength and optimism in our community and the art that gives us a reason to smile. We hope this podcast will be able to do just that.
Brown Girl Magazine's first-ever print anthology, published by Mango & Marigold Press, 'untold: defining moments of the uprooted,' is a collection of real stories that explores the South Asian experience in the U.S., U.K., and Canada through the lens of identity, being, and relationships.

Thirty-two emerging voices share deeply personal moments relating to immigration, infertility, divorce, mental health, suicide, sexual orientation, gender identity, racism, colorism, casteism, religion, and much more, all while balancing the push and pull of belonging to two cultural hemispheres. Every story sheds light on the authentic truths of living as womxn with hyphenated identities that have been only whispered—until now.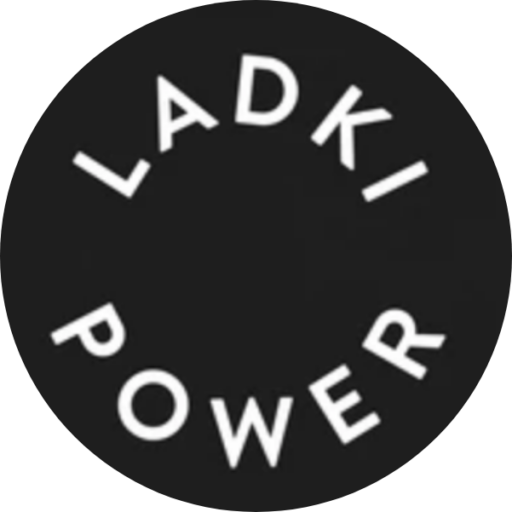 Shop Brown Girl Magazine's first-ever apparel line — Ladki Power — conceptualized by @browngirlmag, designed by @bybadal, and produced by @rootsgearclothing. Tees, crop tops, hoodies, onesies, and more are available for purchase via Rootsgear.com in various sizes and colors. Tag us in your #ladkipowear gear on social media.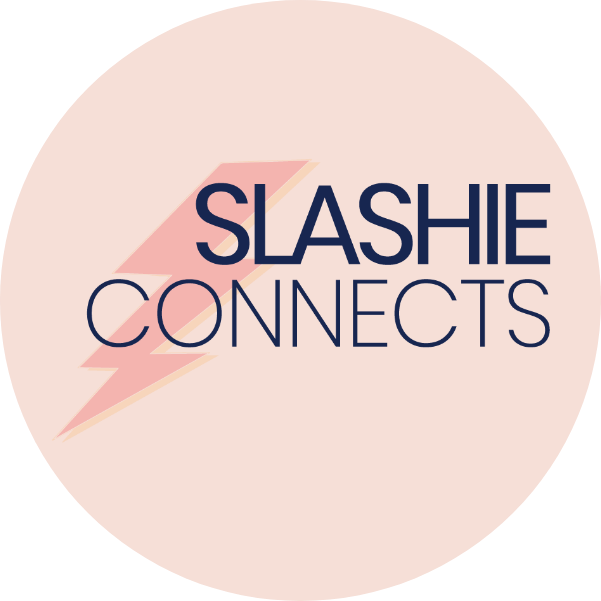 After two annual Slashie Summits, more than 150 speakers, 24 panels, 14 workshops and countless groundbreaking IRL conversations, we came to a realization. Our community needed a place to call home — a safe space to learn, connect and grow now more than ever. Why should Slashies have to wait a full year to feel inspired, empowered and connected? Enter, Slashie Connects (beta) — all the goodness of the summit from the comfort of your couch, 365 days a year.

Slashie Connects is a digital subscription-based community created by Slashies for Slashies to build connections, access resources and cultivate your passion. We aim to redefine professional success and celebrate "non-traditional" careers. More than anything, we want to inspire you to believe that your creative passions are worth it and deserve to be invested in. No matter where you are in your slashie journey, we're here with the resources and knowledge you need to turn that pursuit into a sustainable reality.
Press & Mentions
During the past few years, we've seen press and mentions from a variety of websites including Refinery29, Time Magazine, The Daily Beast, The Huffington Post, The New York Times, Buzzfeed, Scientific American, Fusion, and NPR.
Brown Girl Magazine, Inc., is an independent, non-partisan media platform. The views of our writers do not necessarily represent the views of our publication. If you disagree with anything we publish, please send us your comments at hello@browngirlmagazine.com.
---
Brown Girl Magazine will always credit products or bloggers whose ideas we post. Any lack of credit is completely unintentional and will be corrected upon notice. The Brown Girl team will also always disclose when and if a company has paid for or offered free products in return for promotion on the site.