Spring has finally arrived, and everything is blooming and growing and glowing! It's the time most of us are also working for our summer glow up; warm weather is motivating us to be our best selves! While working on that booty, let's also help Mama Nature with her spring cleanse, shall we? How so? It's easy! Start shopping with ethical activewear brands.
As young people today, we are more "woke" than ever, and it's our responsibility to change the world for the better. Especially as brown girls, we need to keep in mind that the sweatshops that produce some of the more mainstream activewear happen to be in our home countries, as industries tend to take advantage of the "third worlds." Admittedly, most of our bank accounts don't leave much room for $120 leggings on the daily, so go ahead and cop that $4 workout tank — more power to you.
[Read Related: Sukoon Activewear Founder Arshiya Kherani Reflects on Her Hijab-Inclusive Fashion Line]
But if you're looking for brand new, durable, sustainable, AND ethical activewear, I've comprised a list of brands that care more about the environment and their employees rather than chasing that coin.
Here are 10 of my favorite brands that your girl has researched to help stay stylish in the gym while bettering the world and doing our part to help others!
1. Nün Bangkok
Straight from Thailand, I am so in love with this brand! They don't use a factory, but rather have a small team of seamstresses to ensure fair and humane treatment! This brand gained huge momentum as so many influencers have backed these chic and clean designs, perfect for the gym or even the Athleisure movement. Nün Bangkok has stressed on keeping their four seamstresses ethically employed and is quickly outshining fast fashion machines (Forever 21 allegedly ripped off a few of their designs). Here are some of my favorite pieces for a clean, modern, and original look:
2. SOLSOYA
Hailing from Australia, SOLSOYA uses locally made fabrics and promote a slow, ethical, and colorful trend in active fashion! Not just that, but their single pieces and rash guards are made from a "recycled" fabric of regenerated fibers coming from clothes, carpets, and fishing line. Land or sea, if you like funky and colorful patterns made from durable fabrics that benefit the environment, definitely check out SOLSOYA.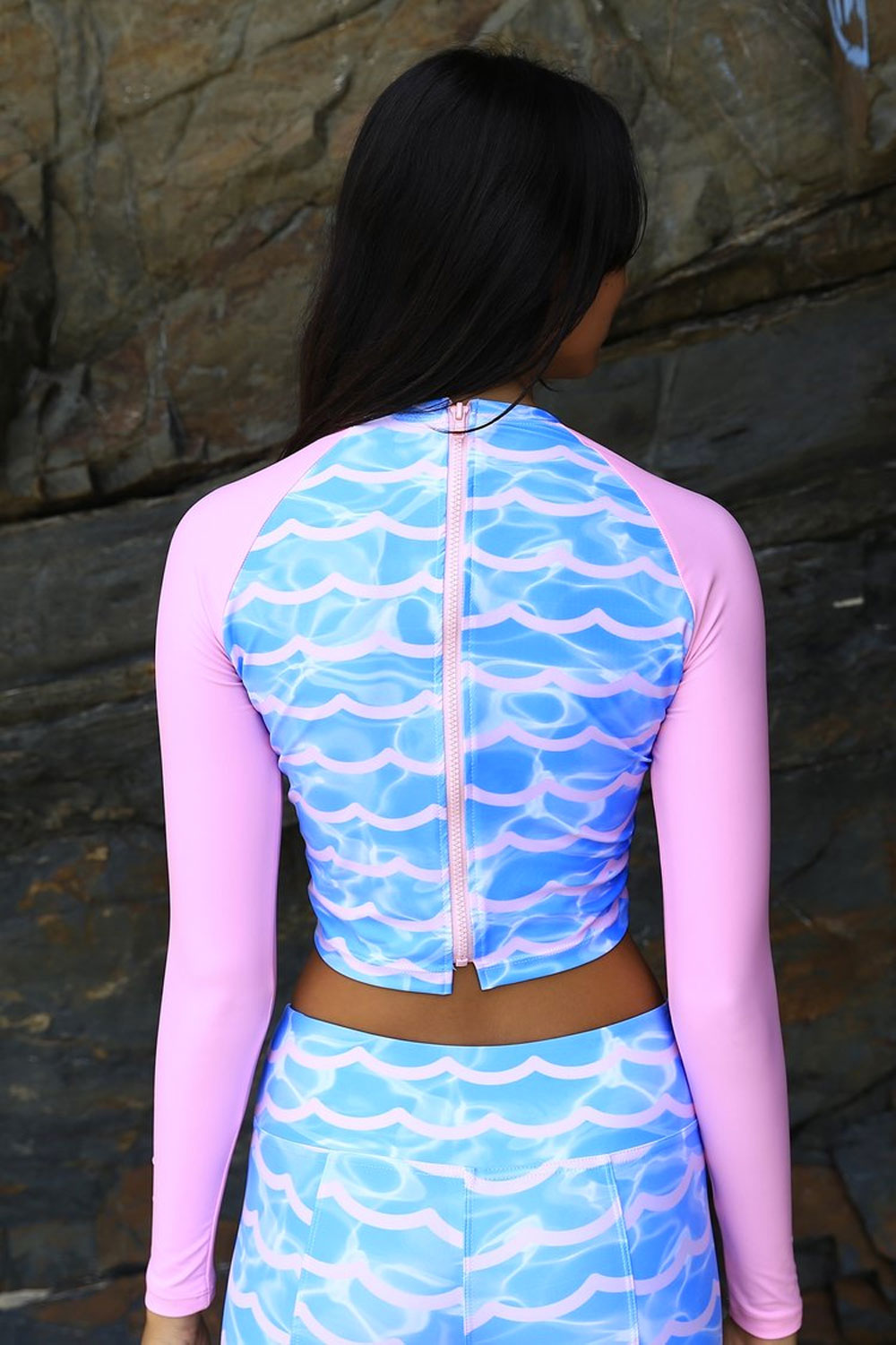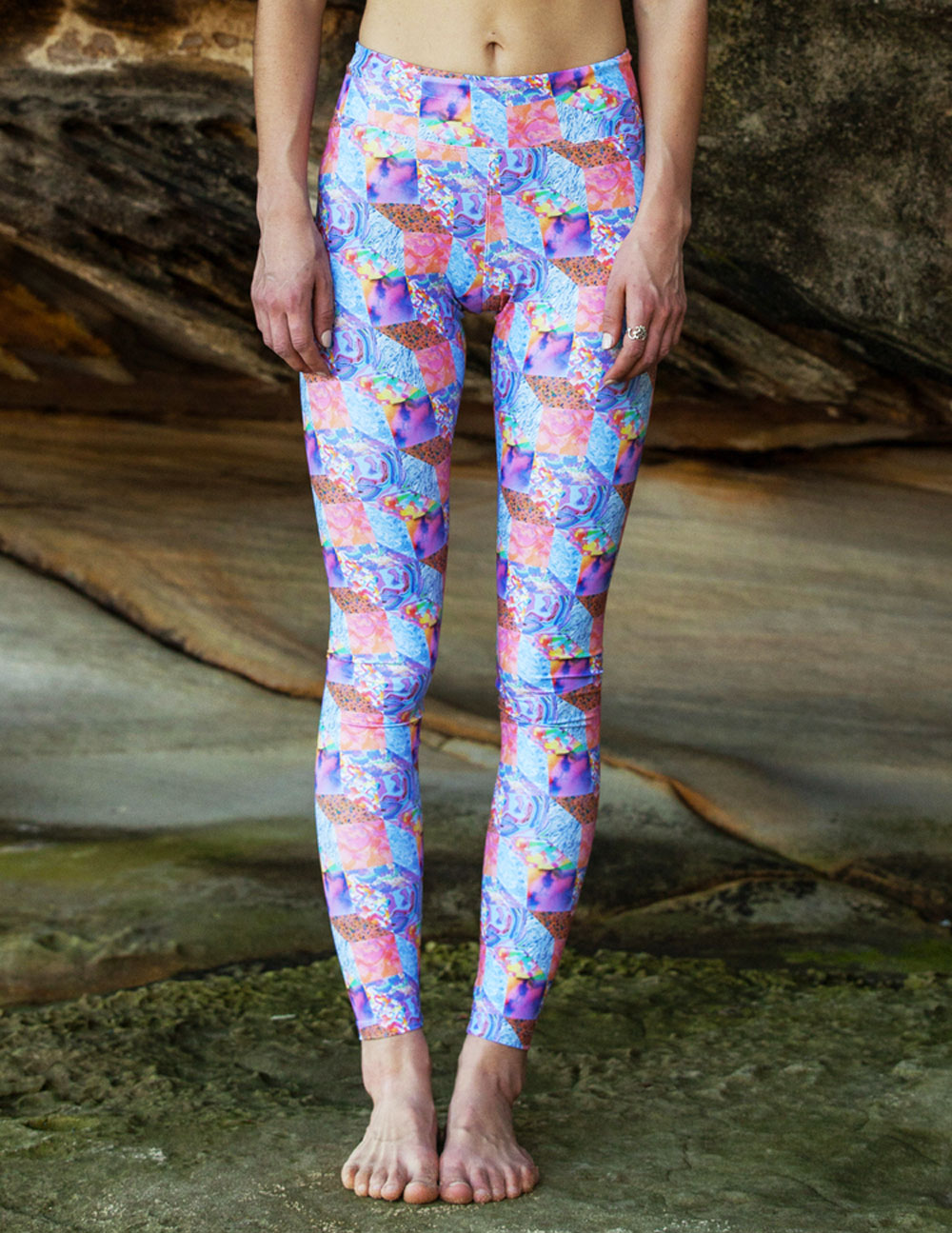 3. Patagonia
A brand very blunt about their social impact, Patagonia is one you've probably seen before! Patagonia talks much about their Fair Trade Certified program, something we all need to get behind! So not only do they do ethical trading, on certain products of theirs, they pay a premium that puts the extra money back into the hands of the workers and their communities. This initiative helps them create free child-care centers, buy food, hygienic products, and support health programs! Here are some of my favorite products for all your outdoor adventures that are Fair Trade Certified. You can check out their full collection, here.
4. Teeki
Hailing from California, this brand is super transparent with their process. All labor done in the U.S.A, they're sure to fairly treat their employees and provide jobs for people within our country. Not just that, being made in the U.S. makes for a smaller carbon footprint, plus the fact that all their polyester is made from recycled bottles, and they use only organic cotton with eco-friendly dyes! Definitely, a brand staying conscientious of our planet, and honestly, this brand's bell bottom pants are 100% my aesthetic, so you can bet I'm gonna grab one! A fun brand that fully appreciates the Earth and everything it has to offer, check out one of my favorite picks, here!
5. Lululemon
Built on love for yoga, they promote health and wellbeing, hosting complimentary yoga classes in their stores every week. Lululemon has posted their ethical and fair trading practices on their website, letting you read everything in clarity! They pay unannounced (as well as announced) visits to their facilities to make sure everything is in check for legal, humane, and ethical standards of production! Here is one of my favorite trendy items from Lululemon:
6. Hiptipico
One of the hidden treasures I found! Handmade in Guatemala, I immediately fell in love with their intricate embroidery and detailed authentic Mayan textiles! Each product is hands down a work of art! For all our yoga addicts that want something eye-catching and unique, as well as top quality, environmentally conscious, and humane, check out their yoga bags and straps!
Or have you ever been on vacation or a cruise and attended a fitness class abroad? These bags are great for quick trips to the gym while keeping that colorful fun vibe! Who am I kidding, even as a normal bag! Repurposing discarded textiles (saving the environment) while providing a dignified job to indigenous artisans to raise them out of poverty (fair wages), AND gorgeous, unique pieces? Did I mention that in addition to leather items, they've included vegan options for us? Excuse me, but Michael Kors who??? No shade, but keep these in mind when gift giving! Here is pick for you:
7. Threads 4 Thought
These guys are all about sustainability and keep their social responsibility in check! They've got a full line of activewear from bras, to leggings, to tops, although sadly no loose pants for my Muslimahs. Chic and sporty, their active line is like that of what you may see in the Forever 21 active section, except responsibly made! Their materials are all made from organic or recycled material, contributing to minimizing waste and pollution and keeping things WRAP and Fair Trade certified. Check out these trendy pieces: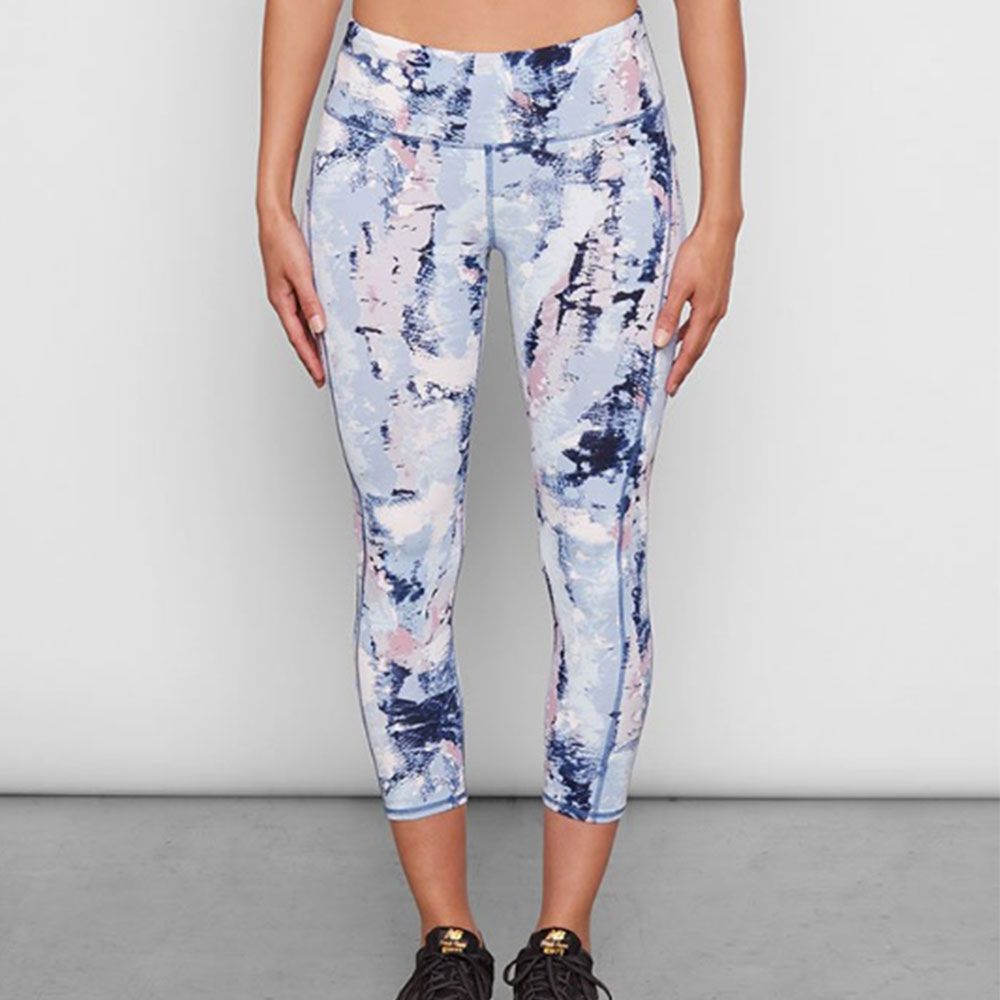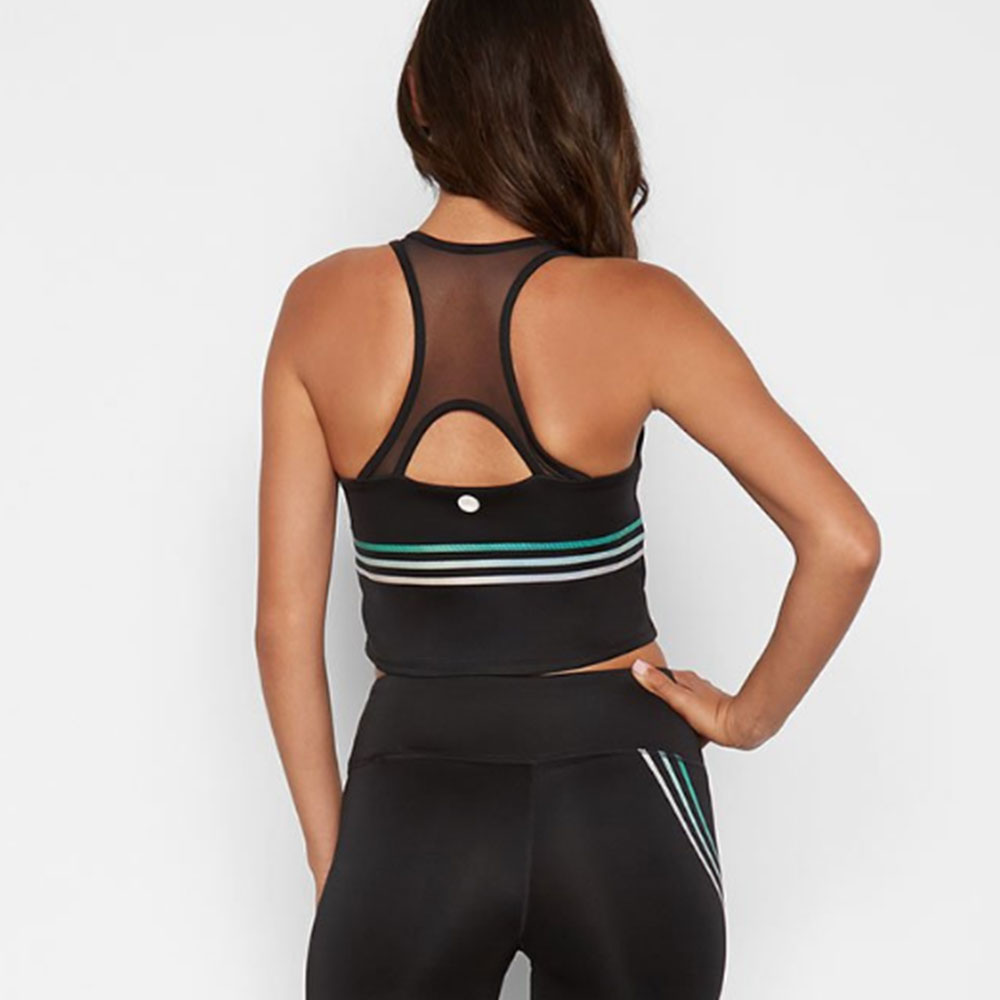 8. Elle Evans
Another brand based in Australia, Elle Evans comes exclusively from a team of two! Fabrics made from recycled plastics, reducing waste and handmade by a single seamstress, they've got my green light. To make them even better, they are a brand that focuses on swimwear, and as a byproduct, all of their activewear are dually functional and can be worn in the water as well! As a Muslimah, this is so important to me.
I'll never forget when I was younger and going to the lake with my friends. I wouldn't wear swim bottoms, and I for sure didn't want to wear those long loose basketball shorts my dad got me that made me look boyish (in my opinion), so I opted for yoga pants. BAD DECISION. As they got wet, they weighed me down, and I often found myself pulling them back up and stretching them — it ruined the experience for me completely. To my parents' dismay, I always declined when they wanted the family to go to a waterpark. I wish I had found these leggings earlier! Check out some of my favorites, here.
9. Synergy Organic Clothing
Another brand that uses organic cotton, they are all around conscientious, keeping it fair trade and using GOTS certified methods of cotton production, and making sure all their seamstresses are paid a living wage in safe working conditions. They also use recycled polyester, keeping them environmentally conscious! I am so glad this brand is around because they've also got a full line, and actually a pretty large variety of everything to choose from! If I could describe this brand in a word, it would be "staple;" they don't have just active wear, but also dresses and other fashion items to keep your wardrobe ethical and classy all around. Synergy Organic Clothing has plenty of simple patterns, lots of solid colors, and a couple of graphics, so you can concentrate more on cut and style (and I found some loose pants for anyone it concerns!)! Shop their collection, here!
10. Satva Sustainable Activewear
A brand that prides themselves over their sustainability, Satva uses organic cotton and recycled polyester, our favorite! Not just that, but they also work to promote and sponsor education for young girls in villages where their cotton is cultivated (through Kerala and Gujarat). Knowing how important livestock is for the people living in these areas, they also help to sponsor immunization and medical assistance across 20 villages in India, hoping to make a lasting impact on these farming communities.
One more big plus? They've got more than five styles of loose pants for you loves to choose from, along with their collection of cute leggings! That's something you don't see much of!
Environmentally friendly and for a great cause, check out my Satva pick, here!
I hope this list helps anyone looking to make a difference in the world, even with the little things like where you buy your sports bras. Remember, every dollar you spend counts as a vote on how you prefer to have your clothes made.
---
Alavia Khawaja studied Art & Design and Psychology at the University of Texas at Dallas with a passion for makeup and fitness. Being Pakistani and Filipino, she's had the pleasure of immersing herself in a multitude of different cultures, leaving her strongly opinionated when it comes to racial and cultural issues but always interested to learn more. A self-proclaimed chai-addict, you can catch her loitering around Dallas in athleisure despite her beat face.