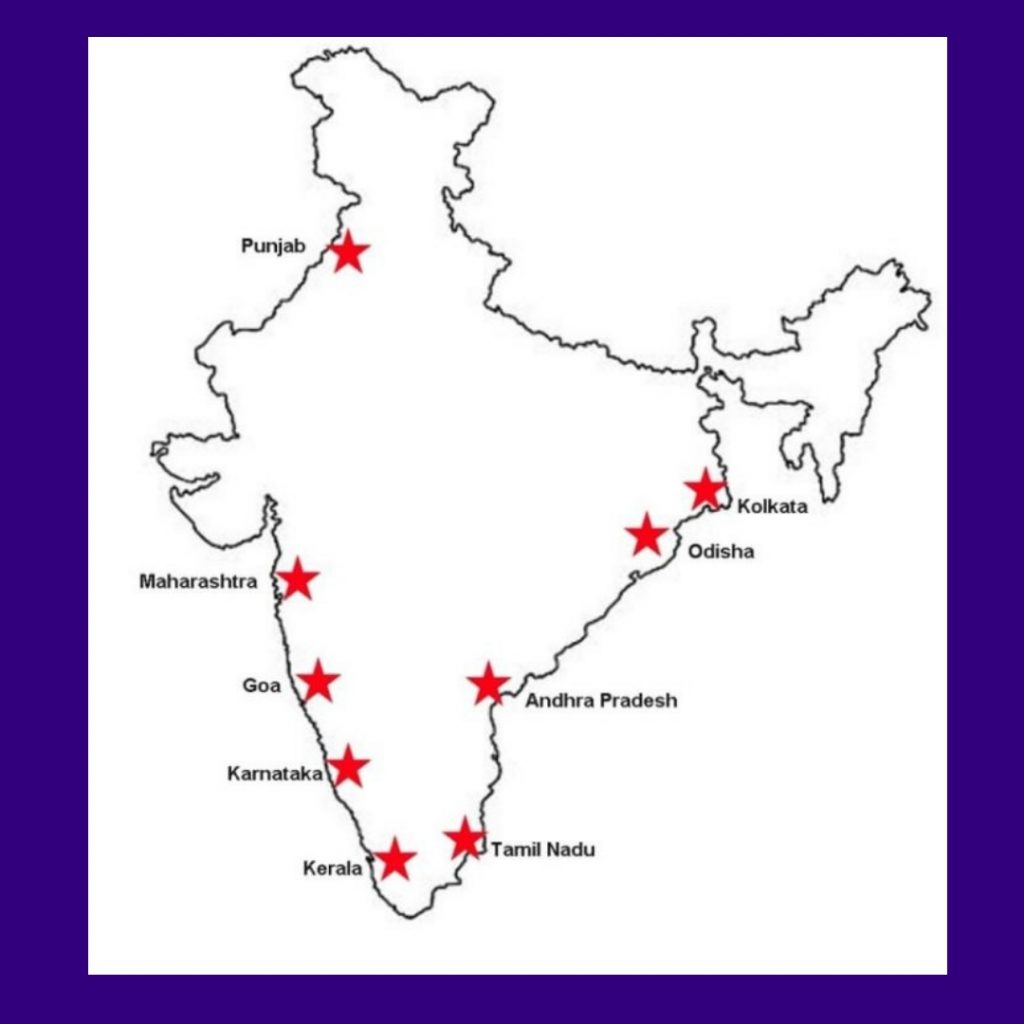 The following post was originally published by Avani Sarkar of Modi Toys — makers of the first-ever mantra-singing Baby Ganesh™. Visit their website to learn more. 
If you're ever going to take some time off from work for a religious holiday – mostly so you can have a cup of coffee on your couch uninterrupted for once – early spring is the time to do it. From Vaisakhi in Punjab to Ugadi in parts of South India, and celebrations in all parts of India in between, it seems as though the entire country is celebrating all month long.
Various states within India celebrate their new years during the beginning of spring, a fitting time to celebrate a fresh start and renewal. While exact dates and rituals may vary, all involve stuffing your face (always), incorporating the spring harvest and a clean slate for the upcoming year.
Ugadi
Telegu and Kannada New Year, celebrated in the states of Andhra Pradesh and Karnataka, is celebrated in March or April and celebrated by drawing rangoli (or muggulu in Telegu) on the floor, visiting temple and eating pachadi – a food that combines sweet, sour, salty and bitter flavors, a reminder that one must expect all sorts of experiences in the new year.
Vishu
New Year celebrations in Kerala also include sitting down to a family lunch consisting of all of the flavors, along with fireworks, new clothes and waking up to money, silver and rice arranged on a tray.
Gudhi Padwa
Marathi and Konkani new year, celebrated in the states of Maharashtra (home to Mumbai – and Bollywood) and Goa (home of Indian spring break), is also celebrated in March or April with rangoli, festivities and Brahma's flag decorated with flowers, mango leaves and topped with a silver or copper vessel. Being both Marathi and Konkani, I personally celebrate by stuffing myself with sweets, but that's basically how I celebrate every holiday, Indian, American and secular (Earth Day cupcakes, anyone?)
Rongali Bihu
Although now, I may celebrate Assamese New Year, because the holiday, often celebrated on April 14 or 15, features feasting for a full week. Traditionally, the farmers prepare to cultivate paddy and special sweets are prepared.
Cheti Chand
Similar to Ugadi and Gudhi Padwa, this is new year for Sindhis, and often falls around the same time. In the Sindhi community, the holiday marks the birth of Uderolal, who saved them from a tyrannical Muslim ruler by preaching that Muslims and Hindus deserve the same religious freedoms. He became a champion for both Muslims and Hindus in the Sindh region, located south of Pakistan and north of Gujarat, bordering Rajasthan.
Chaitra Navratri
The second-most celebrated Navratri (the first being the garba-filled one in autumn), this one falls right around the spring harvest, and marks the onset of the summer season. It's celebrated by Hindus and Jains, and some devotees fast during this time, preparing their body for the ensuring summer season (I'm pretty sure they didn't have "bikini body season" in ancient Hindu texts, but this may be the closest thing).
Puthandu
Tamil New Year, falling in mid-April, is observed as family time, during which people clean up the house, light incense, go to pay respects to elders and eat together. Since the Tamil diaspora stretches out around Asia, this is celebrated by Tamils in Sri Lanka, Singapore and Malaysia.
Pana Sankranti
The new year is celebrated in April in Odisha, both my Buddhist and Hindus in the state and often coinciding with Vaisakhi. Setting this holiday apart from the others is the fire walk – people dash over a sheet of burning coal while onlookers cheer and consume pana, a lassi-like mango drink.
Pahela Boishakh
Always landing on April 14, Bengali New Year is celebrated, like many of the others, with rangoli, singing, processions and family time. It's celebrated in Bengal and it's a national holiday in Bangladesh, where Hindus and Muslims alike celebrate with festivities. It's also very similar to another Indian holiday, the Sikh celebration of Vaisakhi.
Vaisakhi
The Sikh holiday, celebrated primarily in Punjab, is two parted: it celebrates a spring harvest festival, but also the birth of the Sikh order after the execution of Guru Tegh Bahadur after refusing to convert to Islam under the Mughal Emperor Aurangzeb. Sikhs often celebrate by visiting Gurudwara, holding community fairs and festivals.