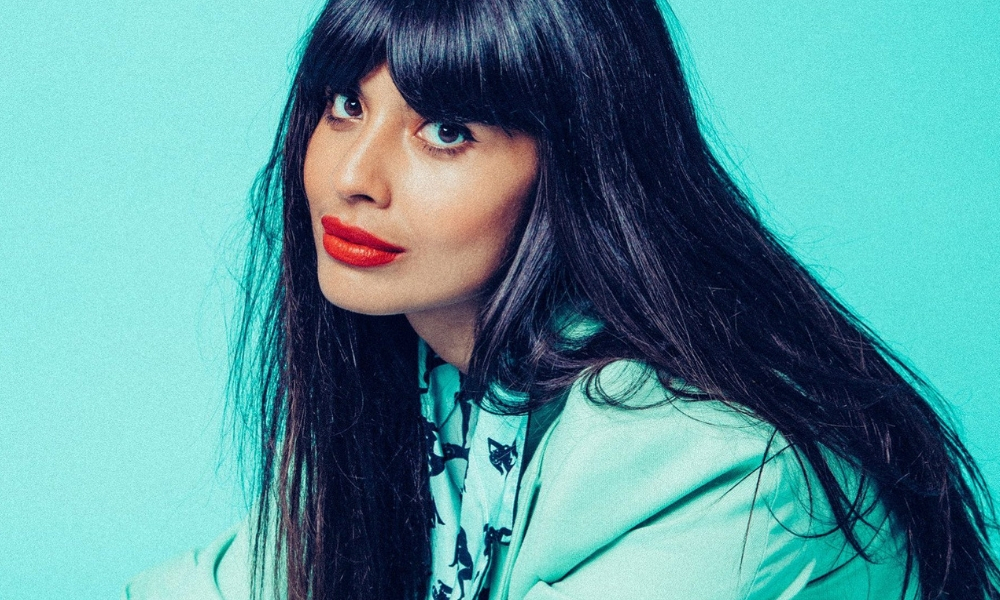 Actor, feminist, humanitarian — just a few words that describe the dynamite who is Jameela Jamil. It was February 2009, when this quirky, tall and slightly nervous looking British South Asian presenter exploded on to U.K.'s Channel 4. The cynic in me, of course, assumed this was just a strategy to tick the "brown skin on-screen" box. How wrong was I?!
Born with both an Indian and Pakistani heritage, Jamil is one of the few television personalities of colour in mainstream media from the U.K. who has had the courage to use her platform to disrupt traditional narratives of how women should be moulded to fit into society. Speaking out openly on her history of anorexia and calling out fat-shamers and air-brushing, here are ten reasons as to why we ALL need a BFF like Jamil!
1. Bringing diversity into mainstream media across the globe
Starting her career off in the U.K. as a weekend presenter, whilst juggling her full-time job as an English teacher, Jamil went on to host various television and radio shows until her spontaneous decision to expand her career into the United States — and what an impact she has had. She bagged a major part in NBC's sitcom "The Good Place" and will soon go on to host a new game show.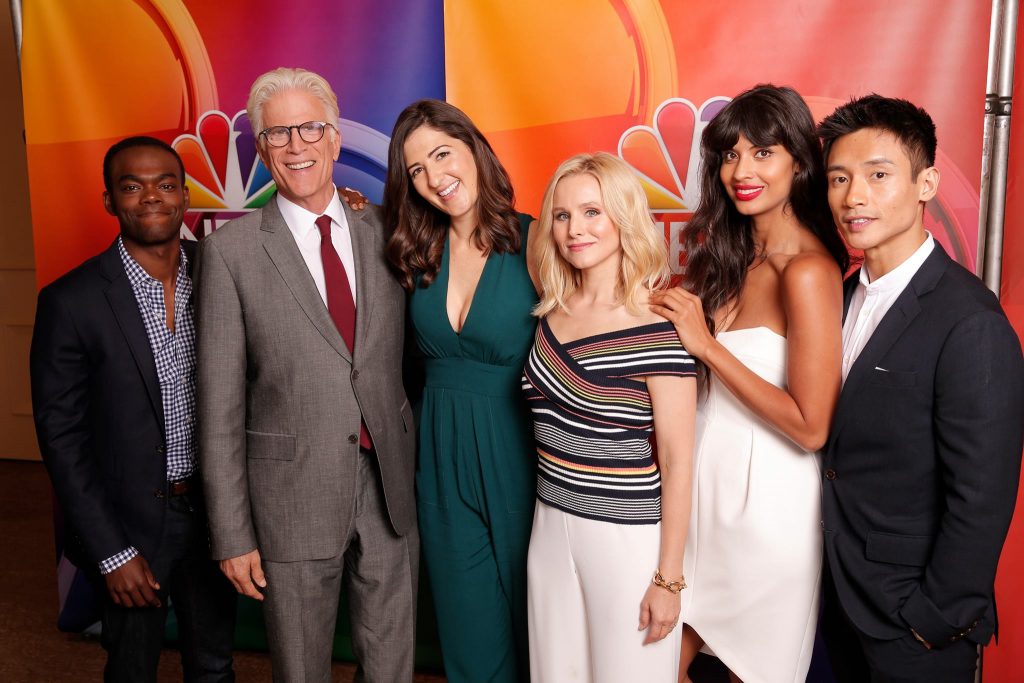 2. THAT interview with Channel 4's legendary newsreader Krishnan Gurunathan
Not one to hold back on her direct views, Jamil's reaction on social media to the Kardashian sisters promoting appetite-suppressing lollipops went viral. Describing the promotion as "toxic," Jamil was invited by Gurunathan in a one hour Channel 4 interview, "Ways to Change the World" — validating her justified response from her own experiences with anorexia.
https://www.facebook.com/Channel4News/videos/jameela-jamil-on-the-kardashians/289531241838716/
3. Creating the "I Weigh" campaign
In response to the overwhelming support for calling out the Kardashians on their lack of social responsibility whilst in the public eye, Jamil created an Instagram account, "I Weigh" — dedicated to and encouraging fans and loved ones to share posts on how they "weigh" their happiness.
https://www.instagram.com/p/BqfQj1RFiai/?utm_source=ig_web_copy_link
4. Calling out on ALL fat shamers!
It's not just the celebrities who endorse unhealthy eating habits that face the wrath of Jamil's sharp tongue — ANY product that deviates away from the benefits of a healthy diet by enticing young impressionable girls into quick wins to "get trim quick" are equally and rightfully shamed.
https://www.instagram.com/p/BqtJdRCHUID/?utm_source=ig_web_copy_link
5. Why Not People? Creating a voice for disability
At the mere age of 17, Jamil was involved in a car accident, which resulted in a severe spine injury and forced her to spend more than a year learning to walk again. This experience catapulted her determination to never take a day for granted and she continued to voice her support for disabled people's rights and facilities. She has since formed her own company called Why Not People to allow for normal gigs to be hosted for people with disabilities.
6. BBC 100 Women 2018
Rightfully so, the BBC listed Jamil in their Top 100 women who are trailblazing their talent and voice across the globe.
"I suffered from eating disorders as a teenager and so I know how damaging 'perfect' images in magazines can be."@jameelajamil is one of this year's #100Women https://t.co/hrG67DLavv

— BBC 100 Women (@BBC100women) December 2, 2018
7. Winning BIG at the Women in Film and Television awards
At the mere age of 32, her role as an activist on body shaming led her to win The ITV Studios Achievement of the Year Award.
https://www.instagram.com/p/BrGiLOelooh/?utm_source=ig_web_copy_link
8. Saying NO to airbrushing
Embracing stretch marks — my kinda gal!
https://www.instagram.com/p/BqdSZu_lmum/?utm_source=ig_web_copy_link
9. Contributing to the #MeToo movement
In September, Jamil revisited her BBC roots, to create a podcast called "The New Age of Consent," discussing how consent to sex is defined in a modern and digital world. With the #MeToo movement creating a global storm, Jamil's own contribution was widely received.
10. Once upon a time, along came a Disney role!
Yep! Our very own Jamil will be cast in a major role in the Disney Indian-inspired series, "Mira, the Royal Detective" which is scheduled to debut in 2020.
THRILLED TO ANNOUNCE I AM A CASTMEMBER IN AN ALL INDIAN @Disney SHOW WITH A SMART GIRL AS THE LEAD!(My inner child is screaming) ???????????????????? #miraroyaldetective https://t.co/LP0fpkouVx

— Jameela Jamil (@jameelajamil) November 29, 2018