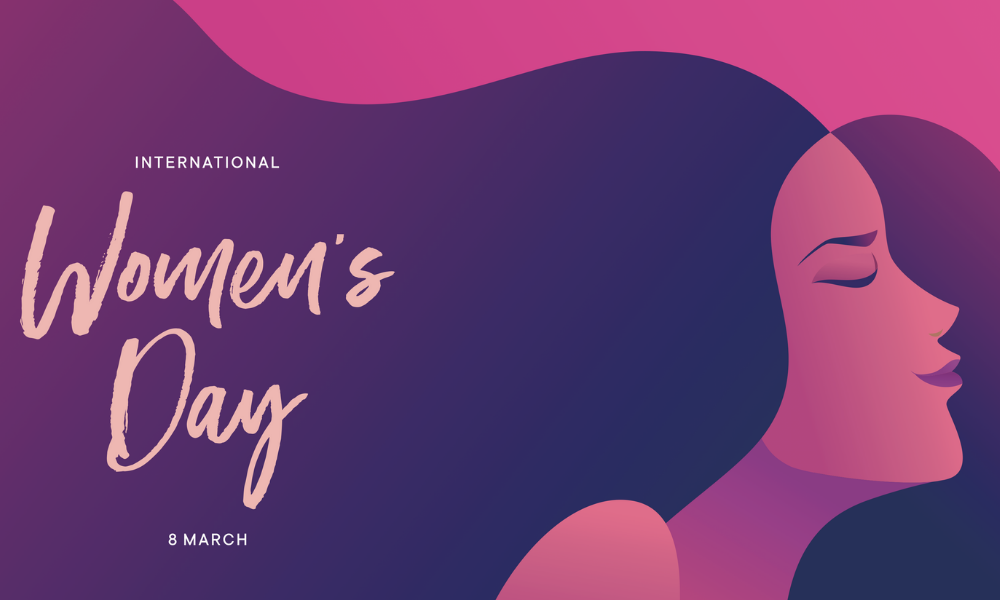 International Women's Day is a celebration of women's rights and our fight to dismantle the patriarchy. It's a show of how far we've come, and how far we still have to go. At Brown Girl Magazine, we're constantly pushing for equality and highlighting injustices all over the world — our fight is all year round, not just today. With that in mind, we want to celebrate 10 women who have been breaking barriers and speaking out for equality since day one.
Rupi Kaur
Named "The New Republic's Writer of the Decade," Kaur is smashing the stereotype of the quiet, timid South Asian woman. Her poetry pioneered the genre of Instapoetry and her photo series on the taboo of menstruation gained global attention.
View this post on Instagram
Mindy Kaling
Mindy has been championing the South Asian experience in Hollywood for what feels like forever and her new show tackles stereotypes, colourism and diversity in a classic coming-of-age story. She's loud, she's proud and she champions other women — we love everything about her. 
View this post on Instagram
Tanuja Desai Hidier
A critically-acclaimed author, Tanuja has written about the immigrant experience and coming of age as a South Asian woman. Her most famous novel is "Born Confused," creating a role model for young women when there wasn't one already.
View this post on Instagram
Madame Gandhi
Madame Gandhi is making waves in the music biz with her awesome electronic beats. Her music focuses on female empowerment and fourth-wave feminism, centring in on bodily autonomy and intersectionality. Her playlist "The Future is Female" on Spotify showcases and supports female talent.
View this post on Instagram
Deepica Mutyala
Seeing the gap in the market, Deepica filled it with perfect Huesticks for us all, to use for eyes, lips and cheeks, or as a colour corrector. Her products challenge beauty norms across the globe and send a clear message: We exist, we deserve better. 
View this post on Instagram
Jameela Jamil
Actress, presenter, activist, is there anything Jameela can't do? She's using her privilege to highlight injustices around fat-shaming, trans rights and abortion and we are loving it.
View this post on Instagram
Lilly Singh
From Youtube videos in her bedroom in 2010 to becoming the first openly LGBT and South Asian late-night talk show host, Lilly Singh has come hella far. But what hasn't changed is the way she champions women and what we're capable of, all with witty humour and relatable sketches. We can't wait to see what she'll be doing by 2030!
View this post on Instagram
Kavita Krishnan
An avid women's right activist, Kavita was a key figure in the "Freedom without Fear" movement following the 2012 gang-rape of Nirbhaya in Delhi. She is Secretary of the All India Progressive Women's Alliance and smashes the patriarchy on a daily basis.
View this post on Instagram
Noor Inayat Khan
The first woman to be sent to Nazi-occupied France as an operator, Noor defied all the nay-sayers who thought she was too timid and conspicuous to be a spy. She was betrayed and executed at Dachau concentration camp. Her last words were, reportedly, "Liberte."
View this post on Instagram
Sophia Duleep Singh
The legacy of the Sikh Empire, Sophie was the granddaughter of Maharaja Ranjit Singh. She was an ardent supporter of women's suffrage and a key figure of the Women's Tax Resistance League — no taxation without representation! She defied the king and government in her fight for women's right to vote.
View this post on Instagram
These women have all made huge strides in raising up South Asian women, but there's still work to be done. This International Women's I'll be celebrating the gains we've made and supporting my sisters wherever I can. We don't have equality until all of us are equal, but let's take the wins where we can.