by Rachna Hukmani – Follow @whiskeystories
This post was originally posted on Rachna Hukmani's personal blog. 

Recently, I found a couple of photos of my dad from when he first visited New York City. It was around the time my nephew was born and he had just discovered that all three of his daughters would be moving here, and there was nothing he could do about it. So, before NYC became our humble abode, he wanted to make sure he checked things out. Dad said the reason for his visit was only to meet his new grandson but we knew that there was obviously more to that story.
He lived in NYC for six months and would walk around for hours exploring the city, taking notes, making judgments while shaking his head (at anything he disliked), and generally feeling he knew better than everyone he met. Literally, everyone.
The night before I was leaving for the Big Apple, he took me aside and said, "I've got some do's and don'ts for you. Here is how you own it in the city." Of course, I was intrigued. My dad had never used expressions like "own it" before.
So in case you're looking to move or are visiting post all the new year celebrations, here's how to "own it" in NYC, according to dad Hukmani:
1. Eat a lot of Chinese food for lunch, and then the early bird special dinner.
The food is cheap and if you go to one place often enough, they'll give you a discount.
[According to Dad Hukmani, you must eat a lot of Chinese food when in NYC. Guess you can't go wrong with that! Photo courtesy: www.dogonews.com.]
2. If a man whistles at you on the street, tell a policeman.
3. If someone throws garbage on the street, tell a policeman.
4. If you get lost, show no fear.
Keep a straight face. Ask a policeman for help or directions.
5. People scream, fight, argue at subway stations.
Report it to a policeman.
6. Wear turtlenecks to work.
All "successful" women I see in NYC wear turtlenecks.
7. If it snows, tell your boss you're going home.
Your safety is of the utmost importance.
8. Leave work once it starts to get dark and (obviously) go home.
9. Leave any place you're at once it starts to get dark.
Unless it's your sister's house.
10. Stay away from Times Square. Never go to Times Square.
(And you would think this guide would tell you that this is the FIRST place to stop on your site-seeing adventures, right?!)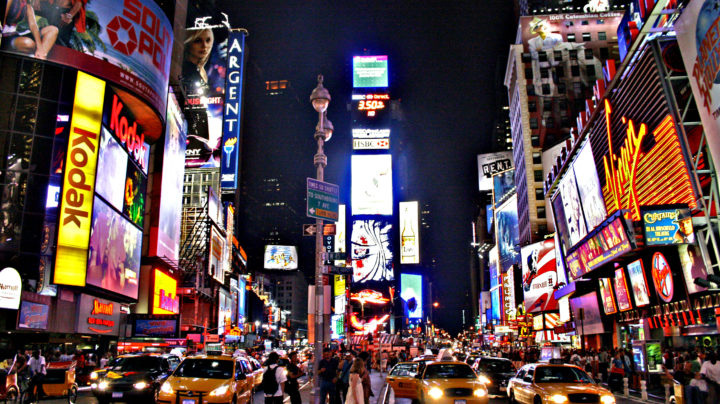 [As alluring as Times Square may look, Dad Hukmani advised to STAY AWAY. But it's seriously a beautiful place to experience many cultures and the true vibe of NYC.]
11. Women wear very short dresses all year round in NYC no matter how cold it is.
Their parents taught them nothing.
12. Carry plastic bags in case you have to throw up.
Don't do it on the street like others. They're hooligans. Are you a hooligan?
And this list isn't it, but I wish I remembered all of them. There were a lot of tips and tricks my dad suggested I consider. Living every day without my him is hard but remembering and writing about him is easy and cathartic. Miss you dad. Hope this list helps you while planning a move/visit to NYC. Here's hoping you'll "own it."
---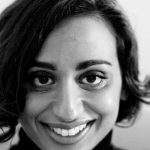 Rachna Hukmani lives in NYC and is very passionate about writing about her Greek/Indian upbringing. Youngest child of 5 siblings, she has a lot of witty anecdotes to share and loves storytelling. In fact, she is the owner/founder of Whiskey Stories. Having worked in the whiskey industry for several years, she is well-versed in the art of whiskey making, barrel aging, and mixology. Whiskey Stories is more than a whiskey tasting class. It is a sensorial immersive experience that combines her passion for storytelling as well as pairing obscure whiskies with other artists talents ranging anywhere from authors & musicians to actors & comedians. It is unlike any other whiskey class in NYC! (Bio Photo Credit: © Katarina Kojic Photography)