2016 has seriously been a legendary year in music history. Rihanna, Beyonce, Frank Ocean, Kanye West, Drake, The Weeknd, John Legend, and Ariana Grande among many others absolutely slayed us with new album drops. Just when you though you might've recovered from Beyonce's "Lemonade," Frank Ocean released "Blonde" after a four-year hiatus. Besides the major album releases, a lot of independent artists came out with singles or EPs that gained well-deserved fame. Chance the Rapper gained attention after appearing on Kanye's album and made his own mark with his unsigned album "Coloring Book." Zayion McCall and Zay Hilfigerrr created the biggest viral hit on YouTube and had the entire country dancing to "Juju on that beat." And a variety of good music was definitely much needed to get through this crazy year.
Bollywood, on the other hand, had a pretty lukewarm year when it came to new music. But it didn't fail to deliver a few hits that quickly became cult classics for every dance party, whether at a wedding or in your car. These songs got every aunty, uncle, and child up on their feet.
As difficult as a task it was, I attempted to gather 16 songs in 2016 that had us dancing through the year. Here is a round-up of eight Bollywood and eight mainstream songs in no particular order that kept us up when we were feeling down.
16. "Nashe Si Chad Gaye" | Arijit Singh | "Befikre"
Even though it's a newer release, this song has us grooving all day and all night. Low key very upset that this wasn't released earlier in the year.
15. "Cheap Thrills" | Sia | "This is Acting"
Sia makes the catchiest songs, and with Sean Paul added to the mix, this track is addictive.
14. "The Breakup Song" | Arijit Singh, Jonita Gandhi, Badshah, Nakash Aziz | "Ae Dil Hai Mushkil"
Didn't know there could be such a thing as a happy breakup song. Whether you're going through a breakup or not, this song will have you dancing through it.
13. "Formation" | Beyonce | "Lemonade"
So when are we making this song our national anthem? Actually, is it possible for an entire album to be an anthem?
12. "Kar Gayi Chull" | Badshah, Fazilpuria, Neha Kakkar, Sukriti Kakkar | "Kapoor and Sons"
Try to not bust a move when this catchy, feel good song is playing.
11. "Starboy" | The Weeknd ft. Daft Punk
We're thankful for The Weeknd, who dropped this EDM-esque single. The album, which later released on Thanksgiving, is full of songs that will soon be popular club songs.
10. "Baby ko Bass Pasand hai" | Vishal Dadlani, Shalmali Kholgade, Isheeta, Badshah | "Sultan"
One thing you can always expect from a Salman Khan film is good music. This song was the perfect track to hit off the summer wedding season with.
9. "Famous" | Kanye West ft. Rihanna, Swizz Beatz | "The Life of Pablo"
Besides being one of the most drama-surrounded releases of the year, this is a song that will get a crowd hype. No wonder Kanye started his first Saint Pablo show by performing this song.
8. "High Heel te Nachche" | Meet Bros. ft. Jaz Dhami and Aditi Singh Sharma | "Ki and Ka"
This song kicked off our Bollywood dance playlist this year. With one of the first releases of this year, Kareena Kapoor and Arjun Kapoor, had us warming up our dancing shoes.
7. "This is What You Came For" | Calvin Harris ft. Rihanna
This song is exactly what we would expect from a Calvin Harris and Rihanna collaboration. It turns my car into a club. I hope they work together again and again.
6. "Beat pe Booty" | Sachin, Jigar, Vayu, Kanika Kapoor | "A Flying Jatt"
This catchy song went viral when people started taking up on the "Beat pe Booty Challenge" on social media. While my dancing skills are far from anything close to what Tiger Schroff can do, this song still gets me moving.
5. "Cold Water" | Major Lazer ft. Justin Bieber and MØ
Thank God 2015 wasn't the last we saw of Justin Bieber or Major Lazer. Bieber's "Purpose" album and Major Lazer's "Lean On" were some of the biggest hits of 2015. This year, they came together to release "Cold Water," which did not disappoint. Try staying still while listening to this song.
4. "Let's Nacho" | Badshah, Benny Dayal | "Kapoor and Sons"
Another song from "Kapoor and Sons" that had us dancing this year. The high energy and catchy beat will make you get up and Nacho.
3. "Work" | Rihanna ft. Drake | "ANTI"
Another song to remind us that Rihanna is queen. The Rihanna and Drake pairing had everyone shook. You'd think by now I'd be sick of this song, but it still makes me move whenever it plays.
2. "Kala Chashma" | Amar Arshi, Badshah, Neha Kakkar | "Baar Baar Dekho"
Hands down, the catchiest song Bollywood released this year. This has everyone of every age in every situation want to get up and dance. That is, if you can get away from watching Katrina Kaif's dance moves on repeat.
1. "One Dance" | Drake | "Views"
If there's one song I would remember 2016 by, it's this one. It's overplayed, yet I can't seem to get sick of it. This is that one song that will get everyone to dance.
This is just a few of many big hits this year that had us all dancing through 2016. Share with us what had you up on your feet this year on our social media accounts. What would you add to this list?
---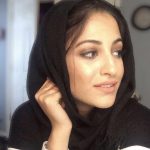 Hera Ashraf is a Bollywood lover, dessert enthusiast, and coffee addict who believes in science and is currently living in the mild (mid)west.