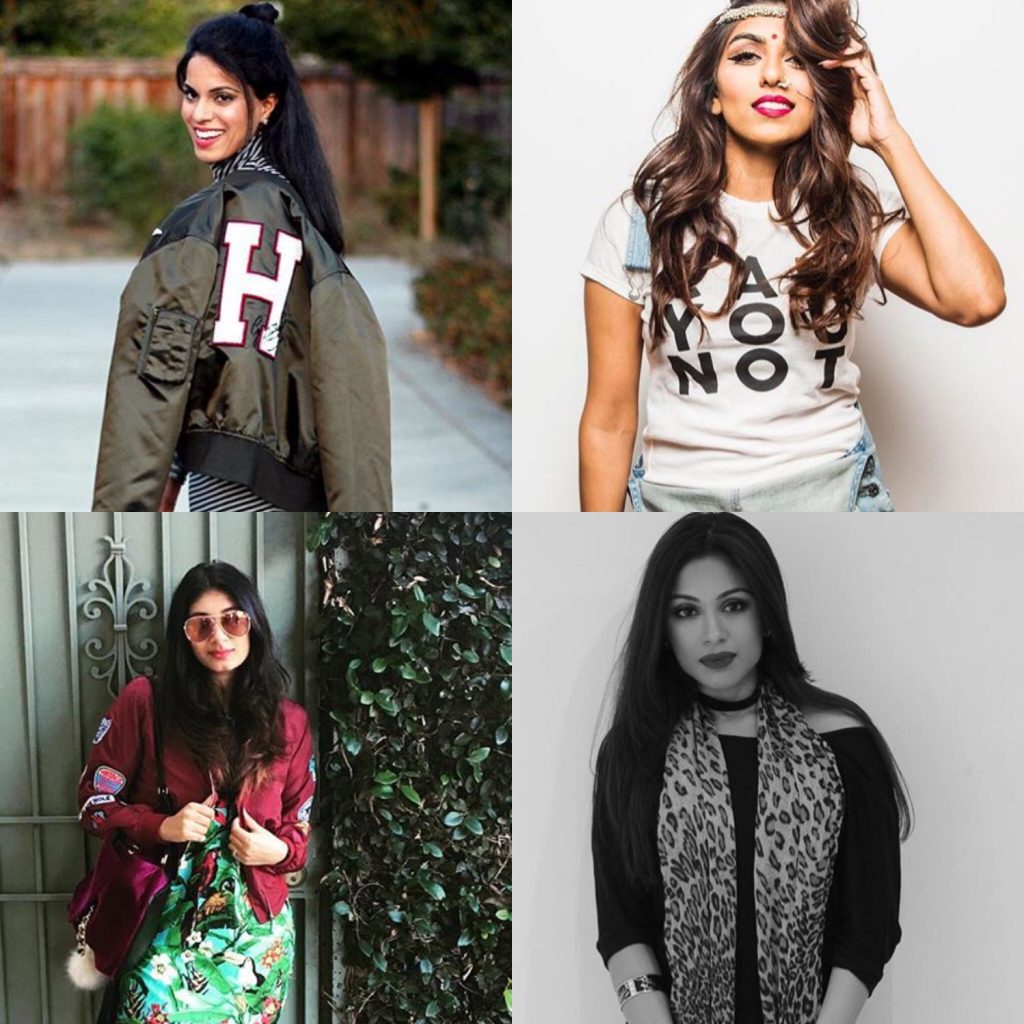 2016 was easily the year of many fashion revelations. If you're a true fashionista, then you know exactly what we're talking about—yup, the major comeback of the choker (and it seems like it's here to stay); the chunky, almost platform-type, sandals that actually had us channeling our inner Spice Girls this summer; and what about the most recent pajama trend that had everyone feeling comfortable even outside the bedroom?
The Trendy Tops
1. The oversized look:
T-shirt dresses, cardigans, jackets, and over-coats—basically, doesn't everything oversized just look absolutely remarkable? Any oversized piece can be used to layer and give that extra dramatic effect to your outfit. And if you're wearing an oversized tee, chances are you can easily pass it on as a dress and wear it with a cute pair of sneakers for a casual lunch, or spice it up with a bold pair of heels for an evening look. 2016 was all about accentuating drama in anything and everything oversized.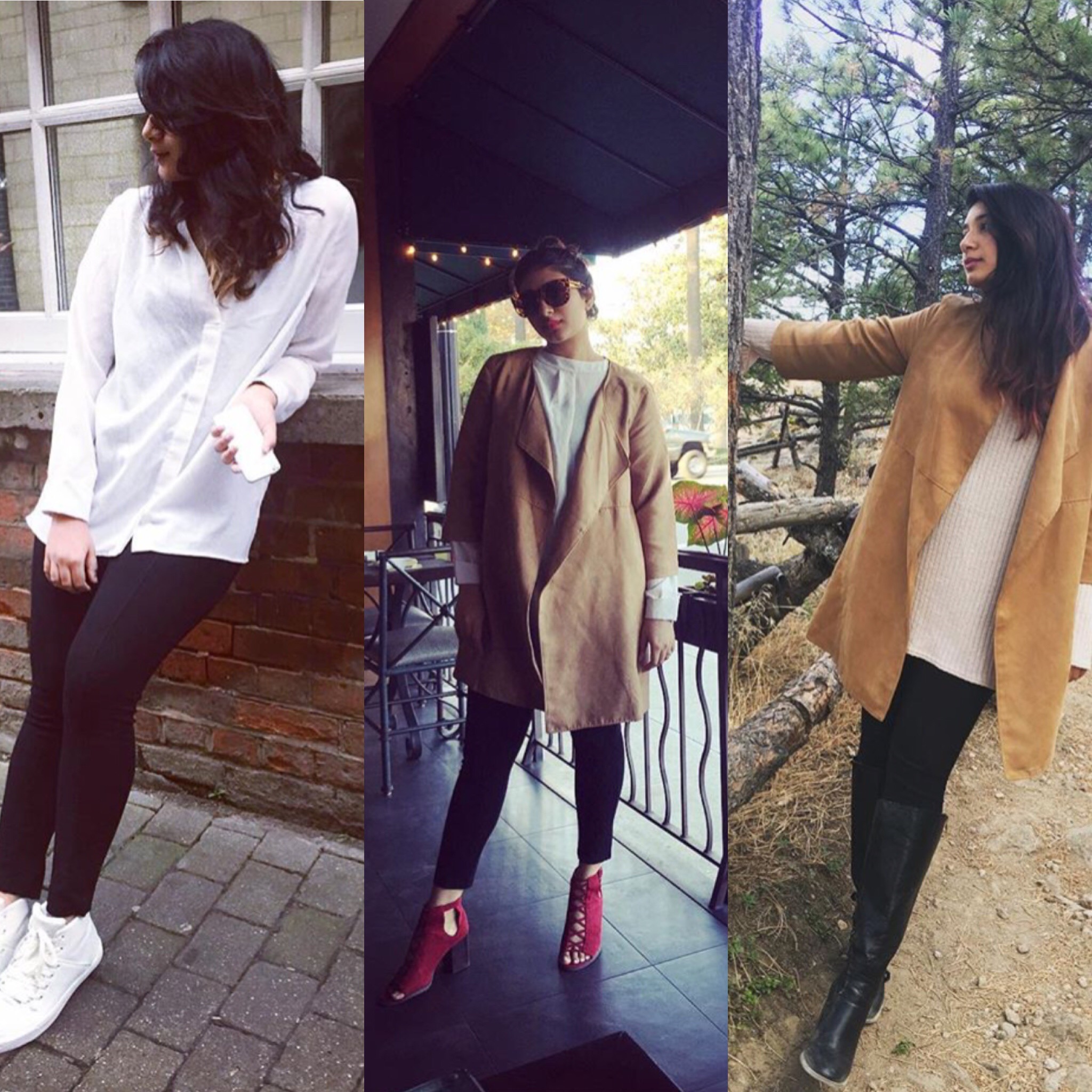 [An oversized dress shirt or coat with dramatic lapels? Why not both? BG Aishwarya shows us how to rock the most trendiest look of the year. But wait, she's a step ahead—did you catch the sneakers and knee-highs? Photos via Instagram: @ash_ravi.]
2. A 'bomb' bomber jacket:
This jacket became a wardrobe staple in 2016. A simply constructed design, available in various colors with embellishments, a bomber jacket can really amp your streetwear look and make you look extra chic from every angle. It's not too late to get your hands on one of these babies and step into 2017 with style.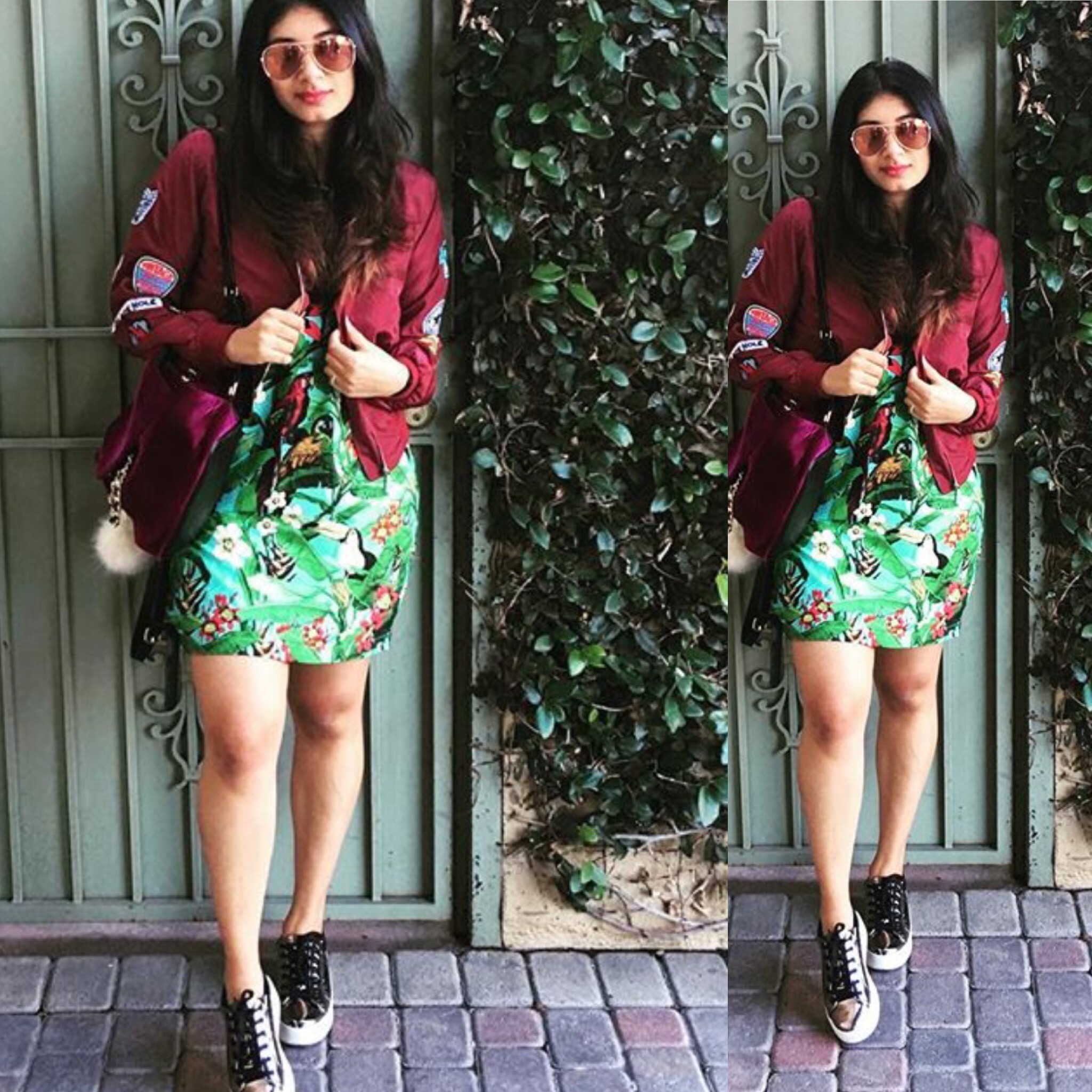 [Photo via Instagram:  @ash_ravi.]
3. Dare to bare the shoulders:
More commonly known as the "off-the-shoulder" trend, dresses and tops that bared the shoulders were a summer must-have! Seriously what top didn't come with a bit of the off-the-shoulder look? This summer '16 trend was a happy medium between classy and edgy, and you can't go wrong with that!
[The off-the-shoulder look comes in so many styles and BG Kamana wears two different variations above. Her looks are perfect for any spring/summer day. Won't you agree? Photos via Instagram: @socialandstyle.]
And if these styles weren't enough to get you through your shopping spree, add these tops to your basket:
The iconic bodysuit, perfect to pair with a skirt, high-waisted pants, and pretty much anything else you can think of.
The go-to jumper—top and bottom all-in-one. Convenient and trendy, don't you think?
A vented top, ideal for pairing with leggings and jeans; or even with a cutesy short!
The Not-So-Basic Bottoms
1. Distressed Denim:
When it came to pants, this trend easily stole the show. Fashionistas around the world were so inspired by the distressed denim, that there are now thousands of DIY tutorials on how to rip your own pair of jeans! Distressed denims are definitely NOT a faux-pas, so go ahead and be a damsel in distress-ed jeans!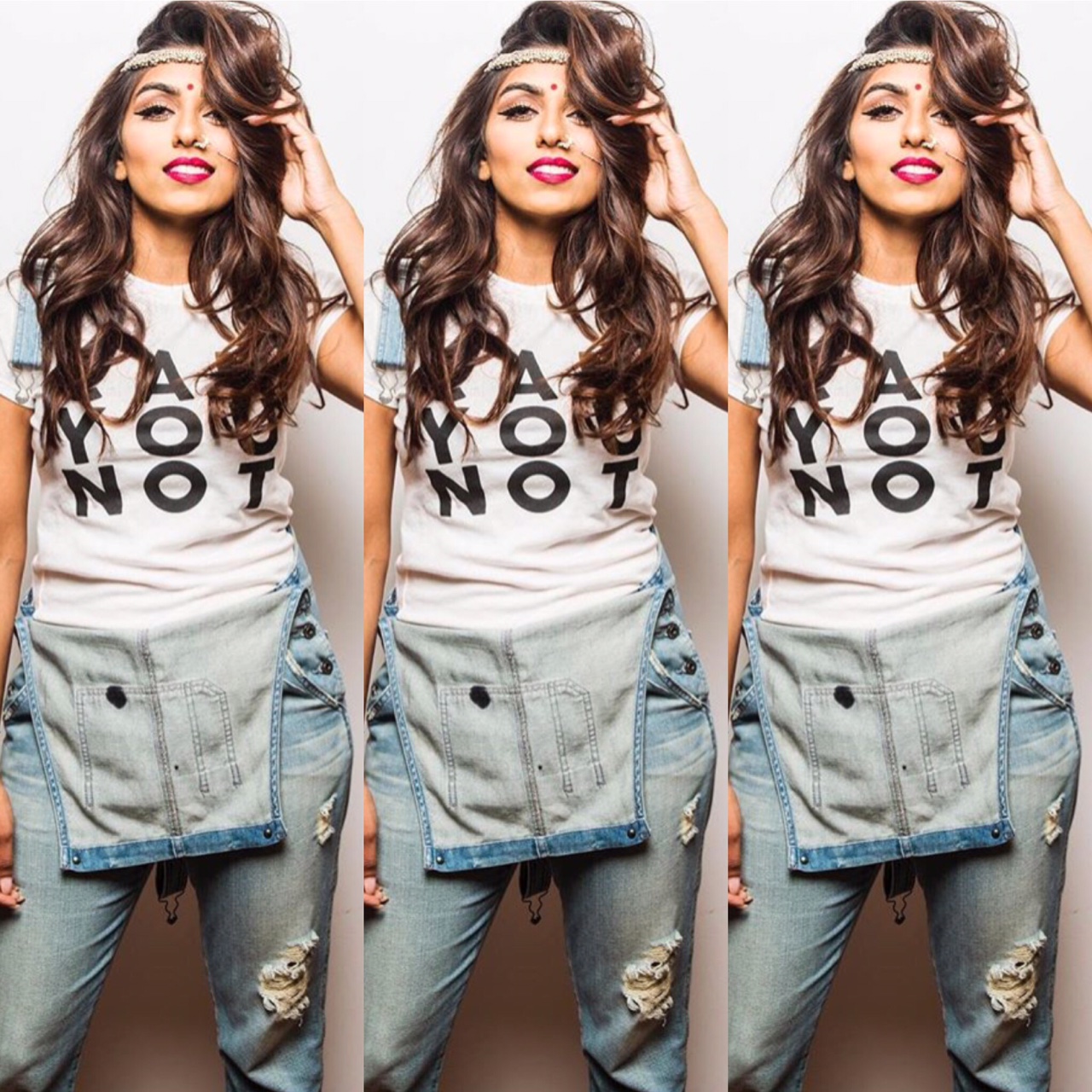 [BG Payal definitely inspires us to be damsels in distress-ed jeans with this look which is exclusively styled by @picturepayal. Photo via Instagram: @payalmua.]
2. Stylish Skirts:
2016 fashion trends saw an array of spiffy skirts. They ranged from the classic midis to puffy a-lines—but these were all trends of the past. So what new was introduced this year you ask? Do the accordion and slit skirts sound familiar? I bet they do because this spring and summer every fashionista was geared up to rock one or the other.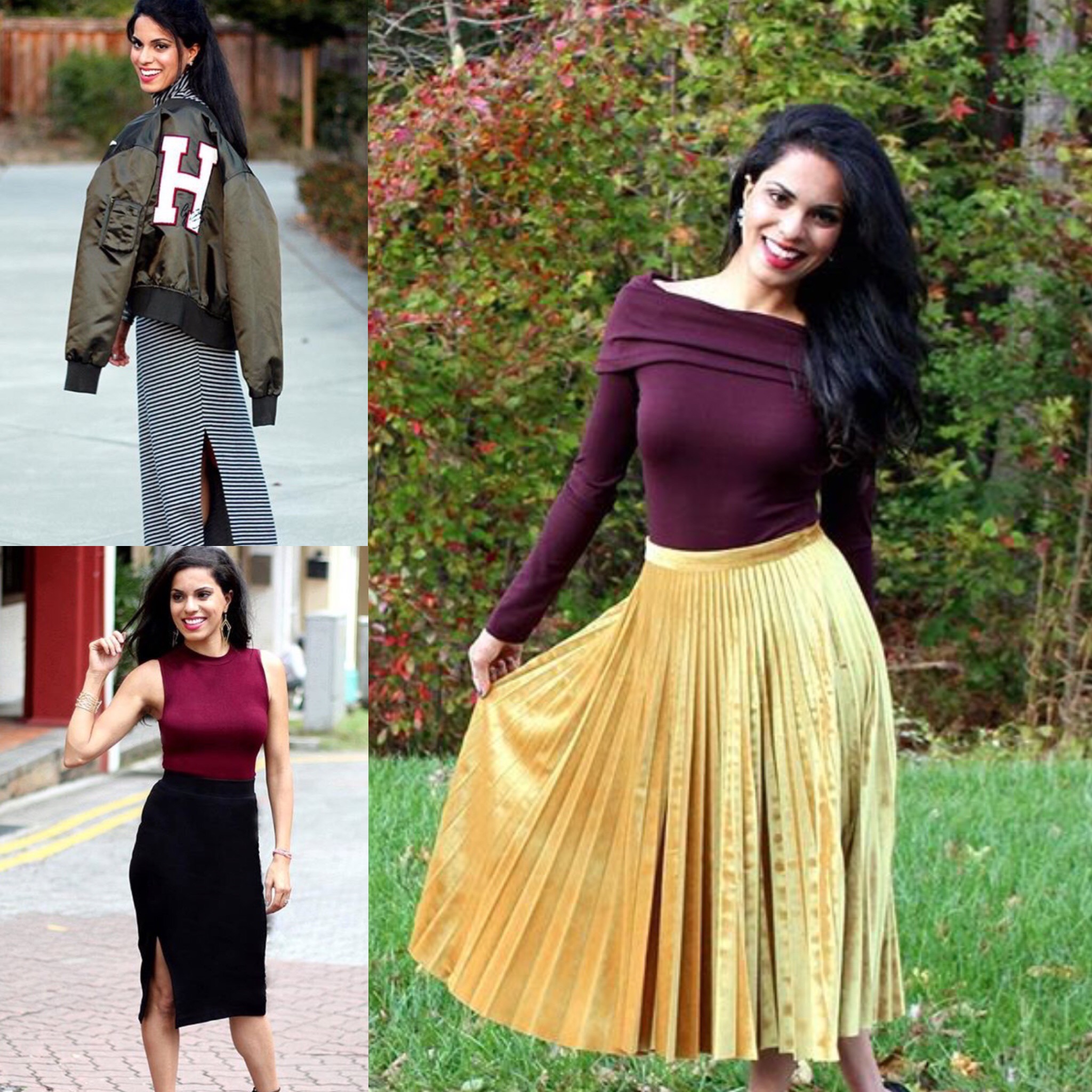 [Accordion skirts and ones with slits were all for the win in 2016 and check out how Kamana styled hers throughout the year. Photo via Instagram: @socialandstyle.]
Shoes, shoes, shoes
1. The Over-the-Knee Boot:
Did you think Kylie Jenner was the only one who could rock this 2016-fav with verve? Think again, because here's our very own BG Priya giving us some serious fall/winter boot inspo.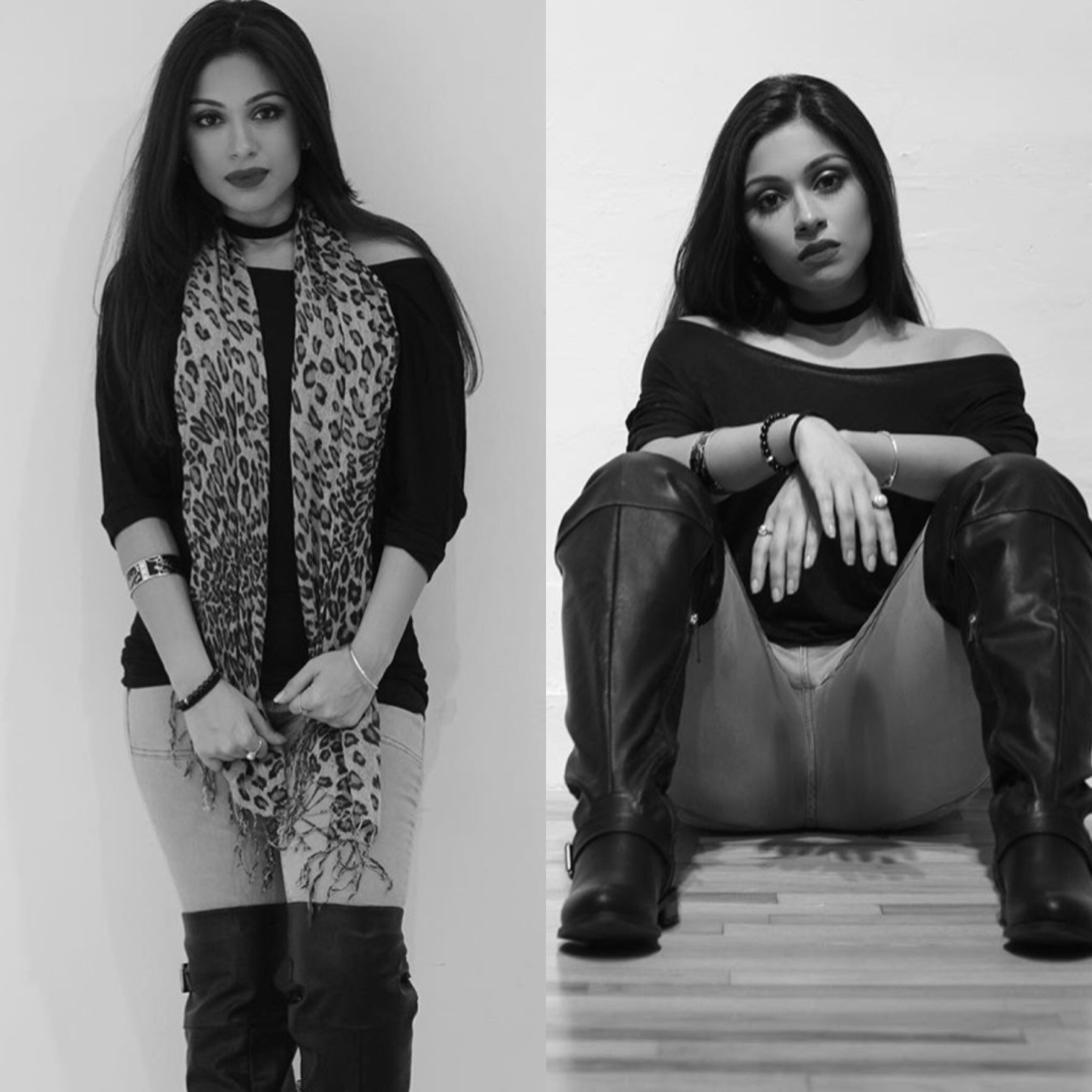 [Over-the-knee boots can be worn in different ways, but BG Priya shows us the classic way of rocking the "it" boot this season. Photo via Instagram: @priyamooky.]
2. The Staple Sneaker:
This trend seriously picked up a lot of steam in 2016—it has literally been worn with EVERYTHING. Gone are the days when a pair of white sneakers were only worn with tracks. This year highlighted the versatility of every pair of sneakers and heightened demand! Wear them with a dress, jeans, or skirt—actually how about with your lehenga the next time you dress traditionally? We dare you!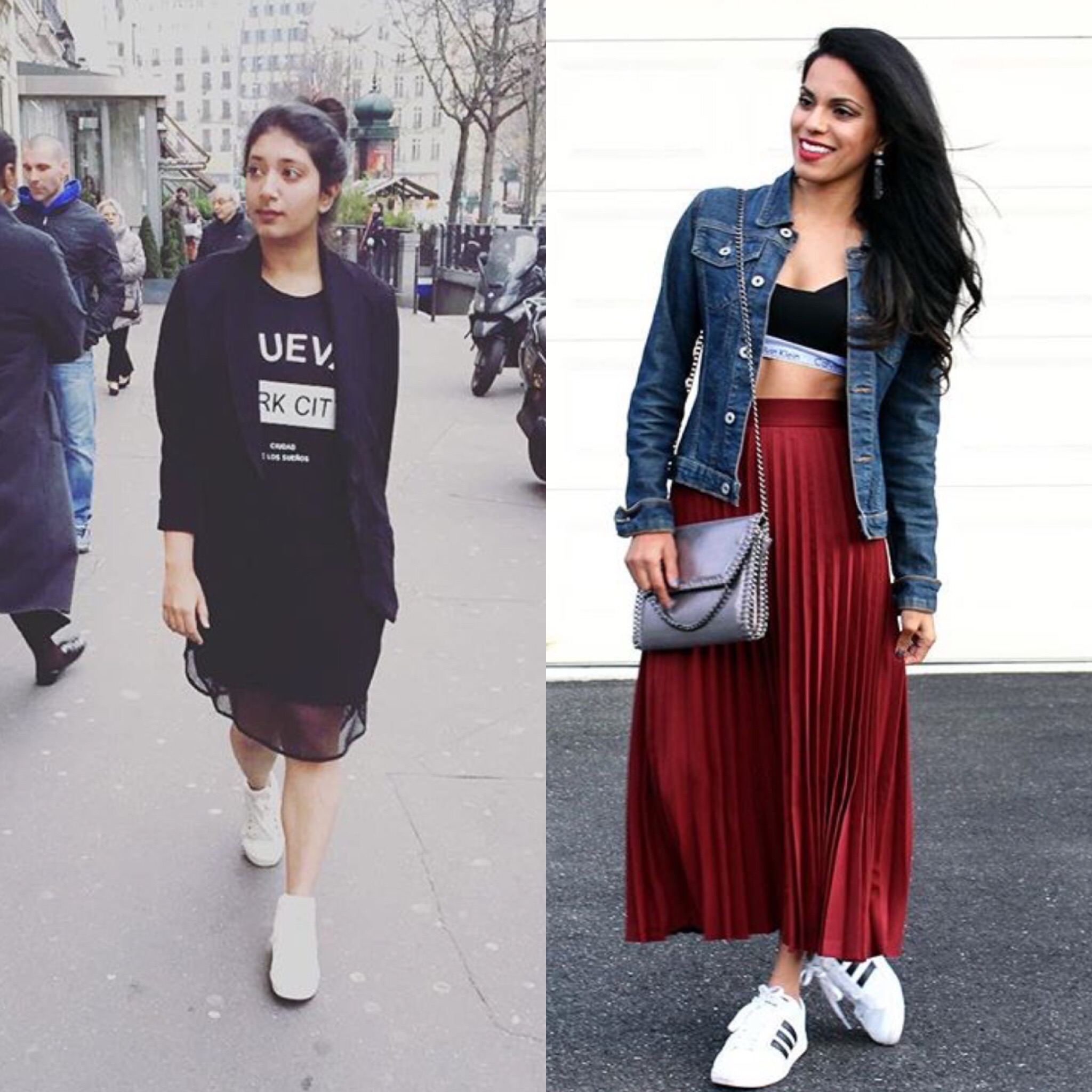 [We can't get enough of the signature white sneakers and neither should you. Trust us. Photo via Instagram: L: @ash_ravi; R: @socialandstyle.]
3. That Open-Toe Doe:
Need we say more?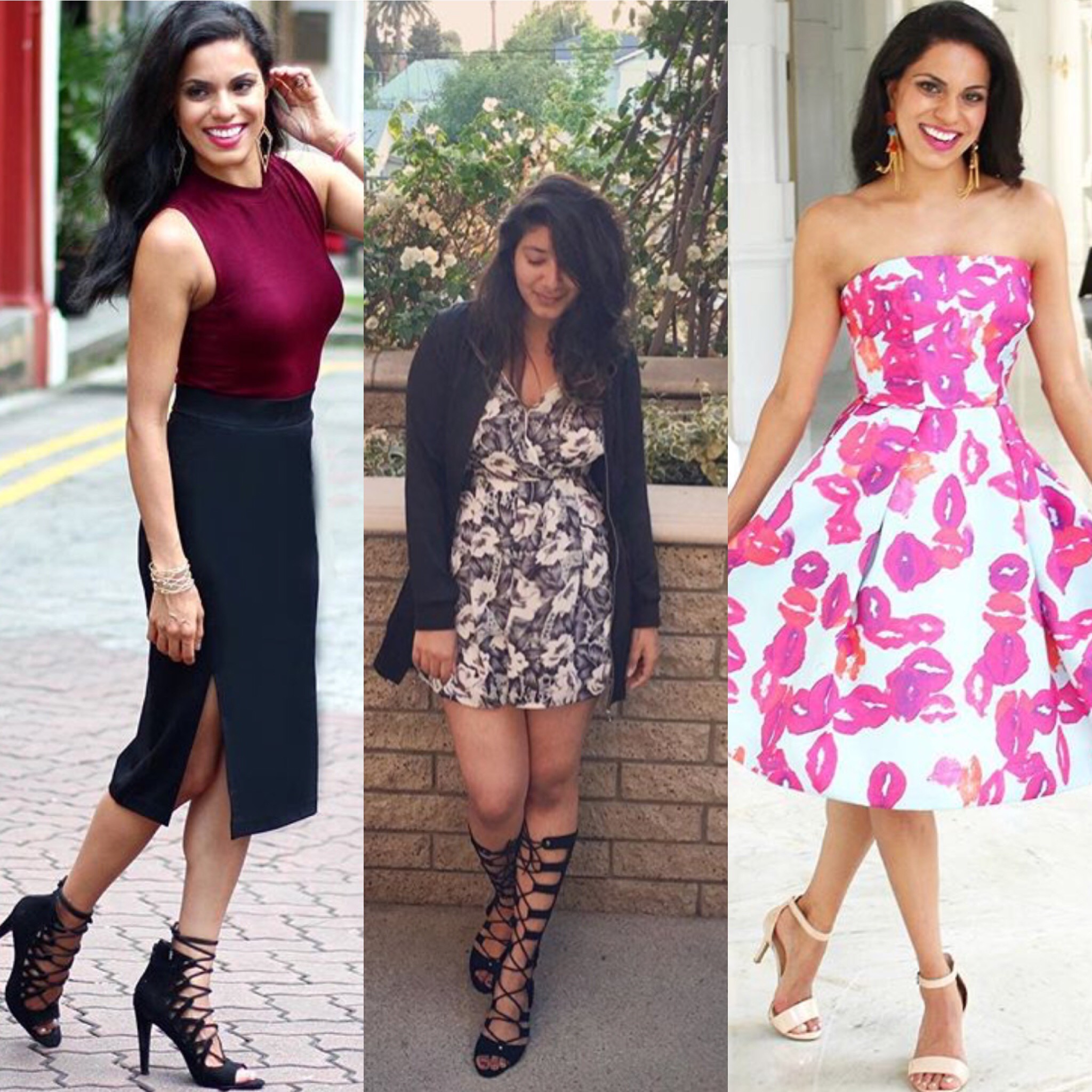 [Fresh pedis are uber important for this fashion statement. And oh, try socks with it while you're at it and you'll definitely make an entrance! Photo via Instagram: @ash_ravi; @socialandstyle.]
An Attractive Accessory
1. Choker necklaces:
We know everyone from the 90s had these tucked away somewhere, all in hopes that one day this style statement would make a comeback! Well, ladies, we didn't wait in vain because the choker necklace was 2016's most sought-after neck piece and here's how some of our very own BGs styled it this year: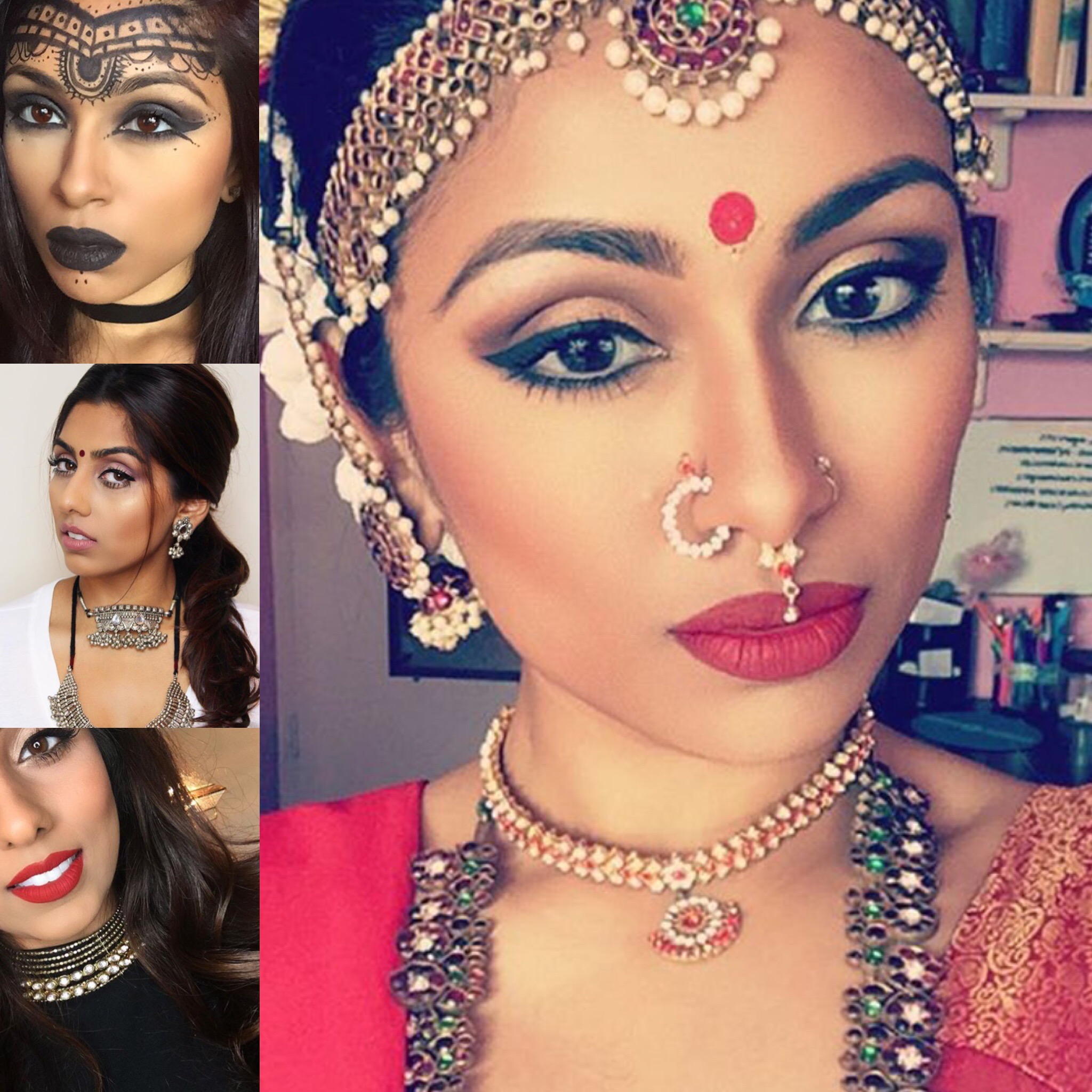 [Chokers don't have to be just for your western gear. Check out the ways in which these BGs have styled this iconic accessory. Photo via Instagram: @payalmua (photo in middle (left)- styling by @navedacouture; @priyamooky.]
2. Basking in bags:
Everything from backpacks to cross-bodies is fair game! Backpacks became go-to for every BG who was traveling long-haul; and a fun, glamorous crossbody is just kinda-sorta a must-have for every diva! (A special shout out to our sponsor Simitri Bags for giving us some serious fashion bag goals.)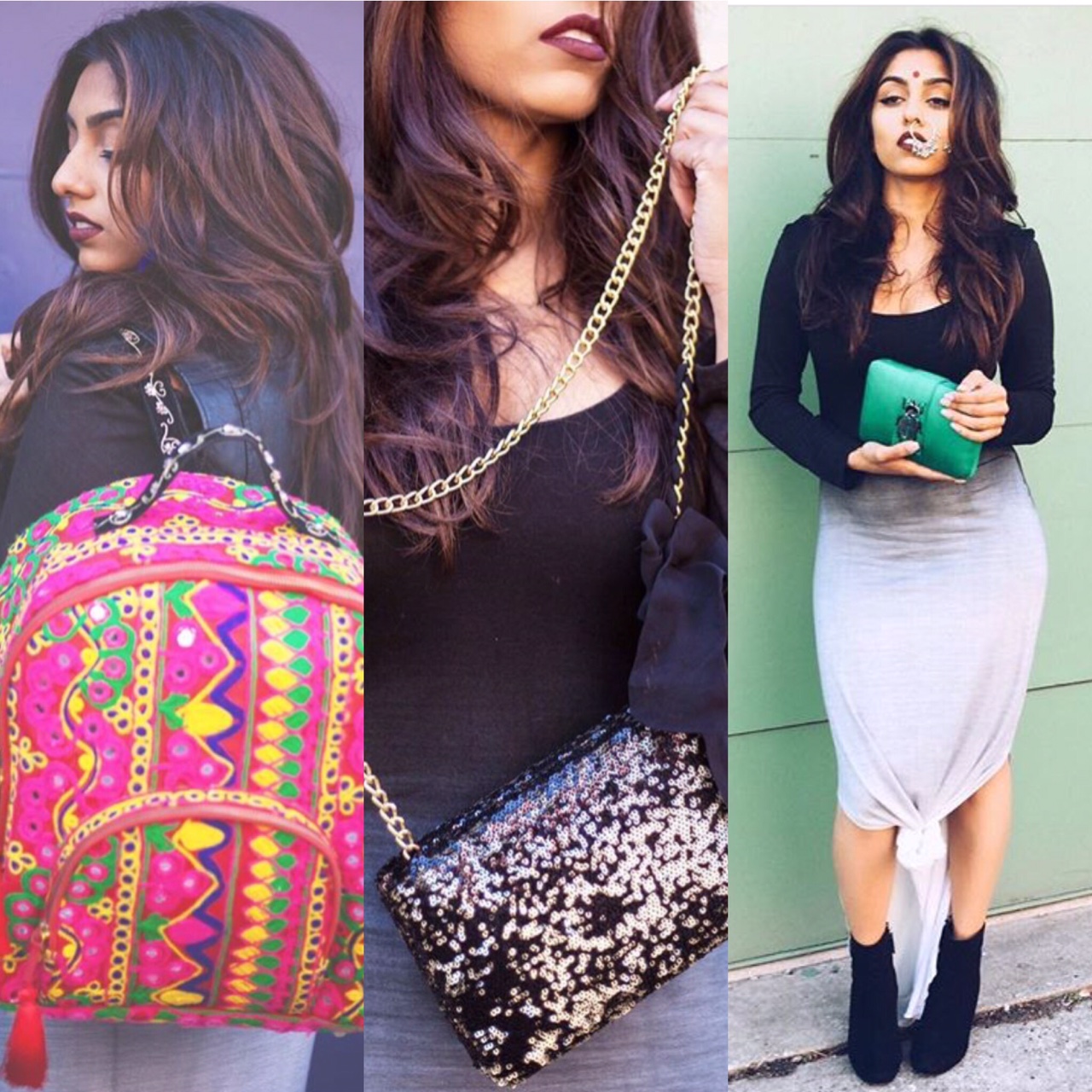 [How do you feel about these beautiful bags? We sure love 'em! Designer bags are courtesy of @simriti_bags. Photo via Instagram: @payalmua.]
3. 
Accessor-eyes:
Tune in below to see how shades just made their style statement a bit more stronger this year—pictures really speak louder than words, ladies.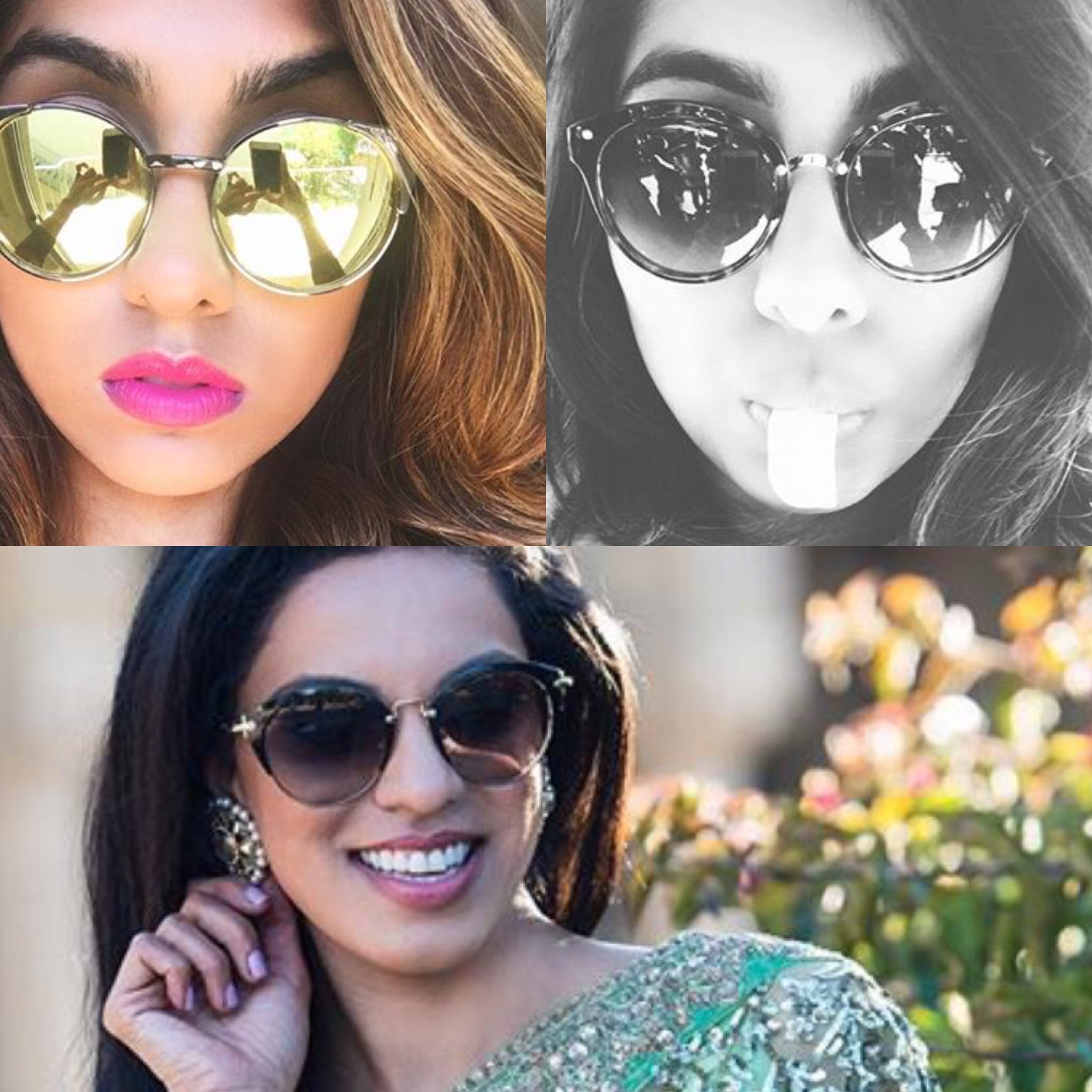 [Who wants some shade when they've got the hottest accessory in town, shades. Photo via Instagram: @payalmua; @socialandstyle.]
As 2016 comes to an end, one thing we can assure is these fashion trends will be must-haves for the new year. But not to worry, if you missed those boxing day sales or pre-Christmas Day specials, a bit of splurging never hurt nobody. Happy New Year, fashionistas! XO
---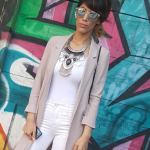 Sandeep Panesar is a legal editor, and freelance writer, based out of Toronto. She enjoys everything from the holiday season to the cold weather, and the warm beverages available in the winter months- a true Canadian, eh? When she's not binge-watching her favorite Bollywood movies, or sipping on tea and gorging on pakoras (or Timbits), she's keen on highlighting the pulse of community issues through her writing assignments. Sandeep is driven by her passion for fashion and writing, and uses both as catalysts to express her individuality; she's an avid believer in the power of the word.