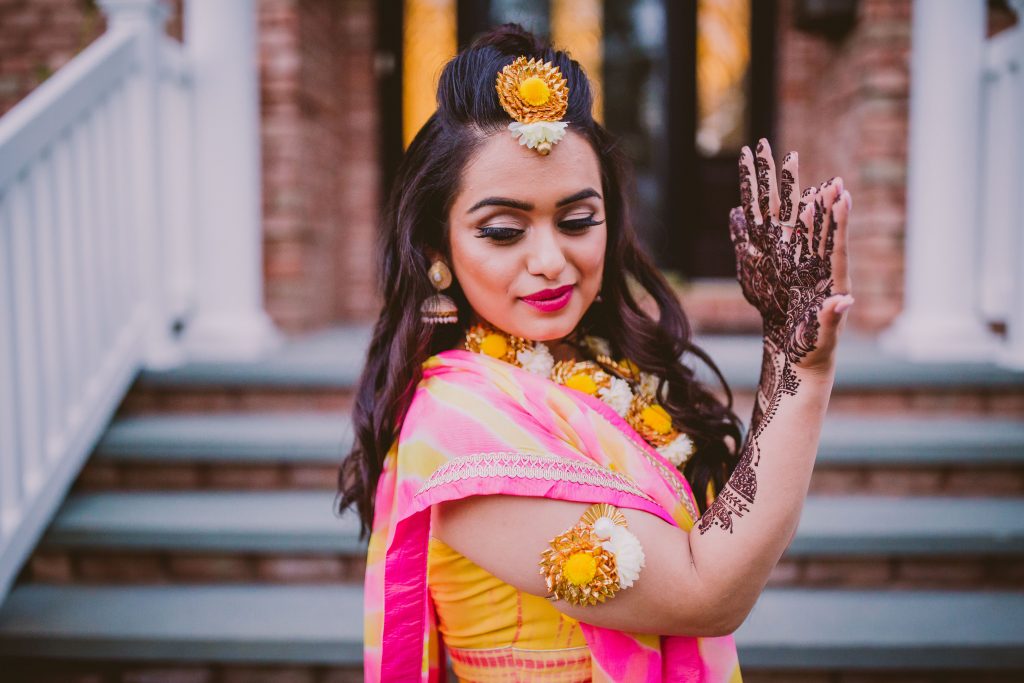 Over the past decade, mehendi has become increasingly popular, globally. While this has been an ancient tradition for many African, Middle Eastern, and South Asian cultures we see many fashion trends in the bridal world that didn't exist ten years ago!
If you're a soon-to-be bride and are looking for a little pop of inspiration on how to do your mehendi for your big day, I've got you covered! Trends change all the time, so for 2018 here's what I anticipate!
1. Patchwork
Are you the kind to mix-and-match? If so, then patchwork style mehendi is for you! Not only are the designs symmetrical but they're in varying styles, not just floral!
2. Negative Space
Negative space designs are becoming the rage! Instead of the traditional floral flowing patterns, we have mehendi carved into solid backgrounds — can't say this trend won't be a hit!
3. The Love Story
This year we see a rise in "love story" mehendi designs which were pioneered by Sara's Henna. This design is a custom twist on the traditional raja/rani style where brides customize their henna and incorporate symbols of their love story within the piece. While this style can be intimidating, there are ways to add aspects of your love story into the final product without losing the traditional beauty of the mehendi!
Need some inspiration? Here you go.
Add symbols such as sports teams or colleges logos within the design.
Choose to create respective skylines on the forearm.
Incorporate your favorite animals or pets.
Make the raja/rani custom portraits of the bride and groom.