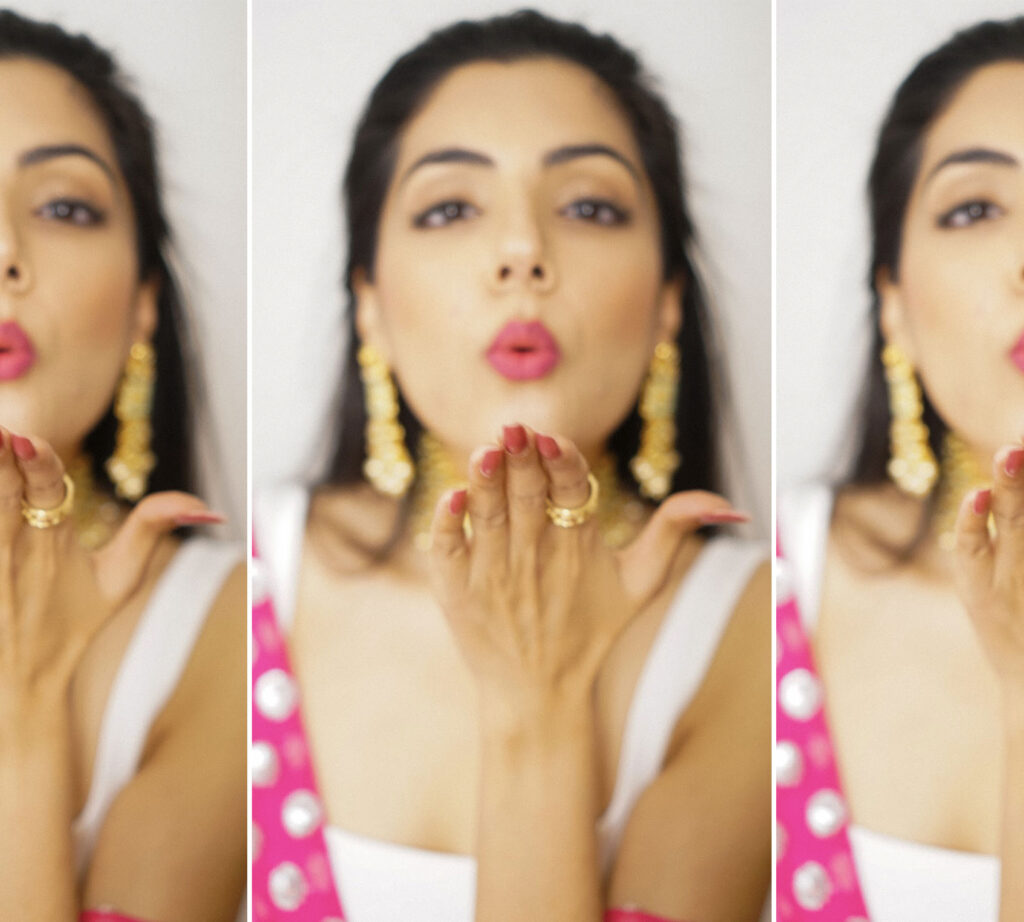 Here we are again. Another major holiday around the corner, and we're still in quarantine. November is always one of the most beautiful months of the year — we get stunning fall foliage, Starbucks rolls out its holiday cups, and most cities start putting up their holiday decorations as soon as the Halloween ones come down.
As a Pakistan immigrant to the United States, sharing holidays, festivals, and special occasions with my family and friends is what I miss most about life back home. For the last 4 years, I've lived in New York City, I've tried to stave off some of the shaadi season FOMO by hosting celebrations whenever I could, and enforcing a strict desi dress code for all of them (when else will my lehengas and saris ever be worn?). I've hosted major Eid dinners at my place for all my family and loved ones. I've celebrated the arrival of Spring by ringing in Holi with (what always felt like) the entire South-Asian diaspora under 35 in the tri-state area. I've attended Diwali celebrations for the last two years in Brooklyn, hosted by one of my closest friends from my time at Columbia.
For most of us, Diwali this year will be spent much like our birthdays, Eid, Navratri, and every other holiday — socially distanced, with those we've been quarantining with since March, and lots of group Zoom calls and Facetimes.
Diwali this year may be a more intimate celebration than what we're used to, but if there was ever a season to celebrate the triumph of good over evil, it's the last few months of 2020. So deck the halls in diyas, draw your rangoli, eat all the gulab jamuns, and break out your finest attire, even if people will only be seeing your face on a phone screen!
The Traditional Look: You Can Never go Wrong With a Silk Sari
Immigrant life means few occasions to drape myself in a sari, so I never let a desi festival pass by where it's not my first choice of attire. This look is as traditional as it gets, from the meenakari jhumkas and the Brown Girl bindi that was the perfect finishing touch. Fun fact: This is a vintage silk sari that I bought from a seller in Rajasthan who sources beautiful pieces and sells them in his online shop.
The Contemporary Desi Girl: Traditional Craftsmanship Meets Modern Silhouettes
When I was younger, I never liked wearing anything made out of chiffon. I hated the struggle of trying to find the perfect lining underneath and the discomfort of trying to handle such delicate material. Now, I can't get enough of floaty chiffon statement pieces — a blinged-out dupatta as the perfect topper to a shalwar kameez, or a versatile cardigan like this Aara by Sana piece.
Pro-Tip: Most people will only be seeing you from the waist-up on video calls. If your existing options are limited, you can get away with wearing something that's more casual and go-all in on the accessories. Wear your blingiest jewelry, and finish the look off with a bright or bold lip.
Classic Diaspora Dress Code: The East-West Fusion
I call this look "this-dress-was-lonely-hanging-in-my-closet." I love a good jewel-toned silk dress, and this H&M number has been patiently waiting to be taken out for a spin for months. A center-part, teeka, and a red lip later, I'm ready for a night in — full of Zoom calls with friends, my furbabies, and all the faral I can eat.
Happy Diwali! Have a safe and responsible festive season!