You get a mask! I get a mask! We all get a face mask!
This is starting to sound kind of like a giveaway, right?
Well, I can't promise that you'll get a free face mask by the end of this post, but what I can guarantee is that you'll have four different face masks to choose from when it comes to making the right decision for your skincare routine. So, without further delay, I'm going to jump right into this.
Here are four face masks that I swear by, and soon enough, you will, too!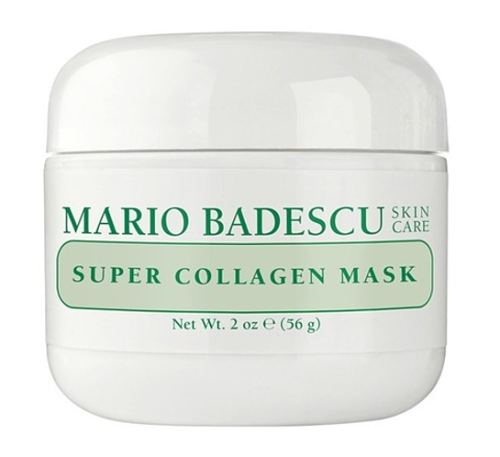 This is one of those OG masks. It's a classic collagen mask that helps to plump and smooth the look of fine lines and gives you firmer, more youthful looking skin. I use this mask twice a week on a fresh-looking face.
It makes my face feel rehydrated and nice and tight! But not in that gross can't-move-your-face kind of way. It's more of an I-just-gave-myself-something-good kind of way.
I definitely recommend this mask if you're looking to firm up.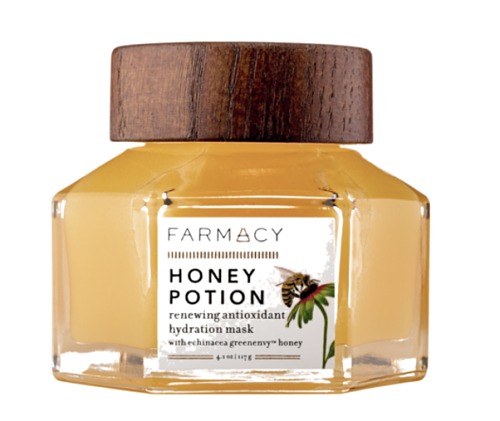 Though this one is a little pricey, I love everything it stands for. All the ingredients in this mask and their other products are locally sourced by farmers in New York, and cosmetic experts, to create bioactive skincare treatments.
This mask is full of potent natural antioxidants and is made only by bees that live on Farmacy's farm. Cool right? The natural honey is super purifying and hydrating.
It's packed with a ton of Vitamin B to enhance natural skin renewal for younger looking skin. It's great for dryness, fine lines, and wrinkles and is made without parabens and sulfate. This entire line is amazing, to say the least.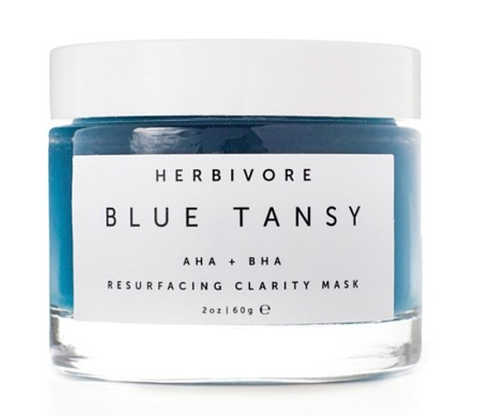 This mask is made out of a gel and feels super tingly all over! The ingredients include blue tansy, which is known for its calming properties, fruit enzymes and white willow bark which helps exfoliate and smooth the skin. There are no artificial ingredients in this mask. No animal ingredients, artificial coloring, or anything! This mask is all natural, and that's just another reason why I am obsessed!
My skin pretty much feels soft like a baby's butt after using this face mask. Like, no joke.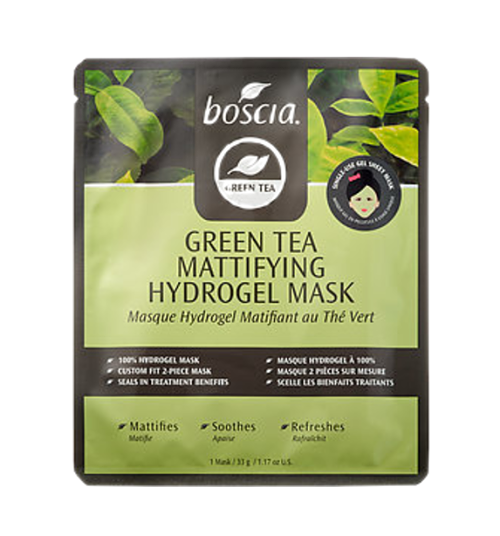 This face mask is so basic, and that's exactly what does the trick! bosica's ingredients are simple:
Marine Collagen: Supports anti-aging to help the skin become firmer and softer.
Japanese Green Tea: Reduces sebum production by up to 50 percent, reducing acne-causing bacteria and diminishing breakouts.
Trehalose: Rehydrates the skin to retain moisture without adding shine or contributing oil production.
Arginine: Helps repair damage to the skin caused by breakouts.
This boscia face mask is pH-balanced, naturally deep cleaning, and contains 100% vegetable fiber. It is free of preservatives, artificial fragrance, color, ethanol alcohol, gluten and is vegan-friendly.
These are my go-to masks, folks! What are some of your favorites? I'd love to test them since I have found my new OBSESSION!