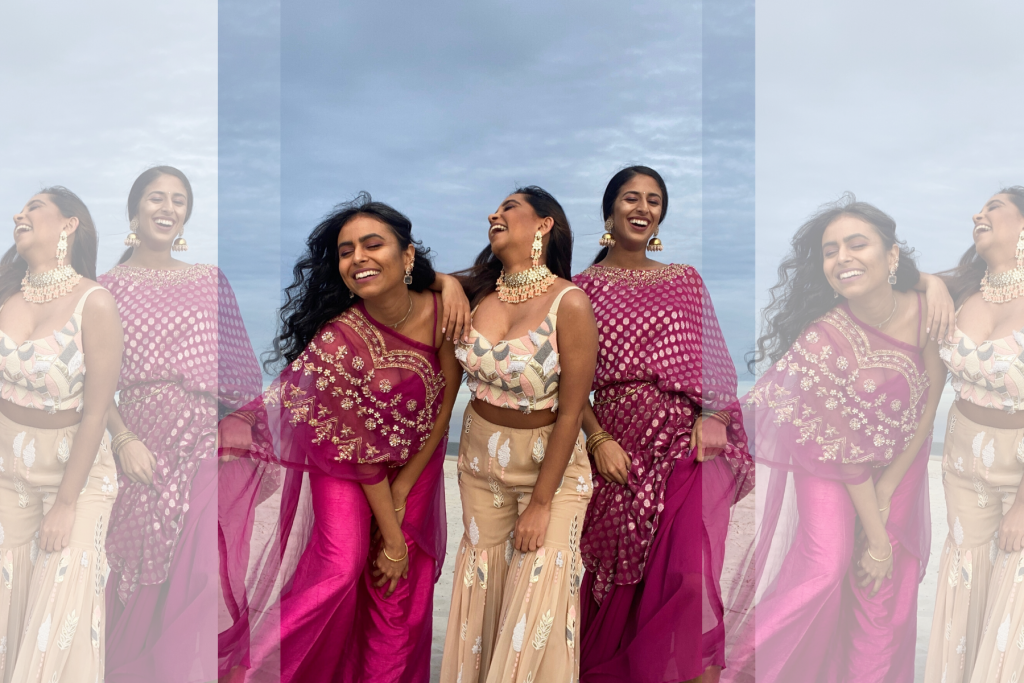 The following post is brought to you by LUKH — an online rental service committed to giving everyone an equal opportunity to participate in our culture through fashion.
It's Saturday morning and instead of grabbing Mimosas poolside with the girls dressed in matching "Bride Tribe" robes, I'm yet again in "sweatpants, hair tied, chilling with no make-up on." I can't help but be bummed at the thought that this weekend was supposed to be my intended sister-in-law's bachelorette party, but due to the pandemic, our plans have drastically changed. 
As a maid of honor, I can only imagine what my brother and sister-in-law are going through emotionally as they reschedule their nuptial celebrations. They met when they were in the military and have been engaged since 2015. They were finally going to tie the knot on April 25, 2020, but due to the pandemic they have decided to postpone their wedding.
I know that planning a wedding is stressful enough, and adding a global pandemic makes matters much more complicated. If you're feeling frustrated by the lack of control you have in the situation, and find yourself struggling with wedding planning (or replanning…) while in quarantine, this article might be your 'saving grace.'
Brown Girl Magazine has taken time to speak with online South Asian clothing rental service LUKH, bride-to-be Priya Mukhopadhyay and Sofia Charania, and wedding planner Rupal Patel of Malenia Events. We have come up with a few tips and tricks to help you navigate access to South Asian fashion, guest communications, vendor management, and decor/color scheme for your nuptial engagements during COVID-19. So put down the quarantine snacks, pick up your journal, and get ready to take the power back for your big day!
Access to Indian Fashion
With heightened travel and shipping restrictions around the world, we've heard that it's been difficult to shop for wedding outfits for brides, bridesmaids, and wedding guests.  If you're concerned about a current order being delayed after alterations, you'll want to check in with your designer to see what their COVID-19 policies are.
Priya Mukhopadhyay, a bride and physician based in New York City, was supposed to travel to India this March to purchase her wedding attire. 
She said,  "[When] I got the news that India wouldn't allow any traveling visas. I cried and cried for a day and then I packed up all those emotions and took myself to work. Being in the hospital first hand I get the immensity of this crisis, I am also devoting myself to it. On the other hand, I am a 2020 bride and this was supposed to be MY year, the disappointment lingers and planning is paused, but I am hopeful and excited to make use of all the amazing South Asian brands available to me here in the states." 
If you find yourself in a similar situation to Priya, and are struggling to find the perfect outfit for yourself, bridesmaids, and have wedding guests who are in need of fashionable advice, do what Priya did and browse LUKH. 
LUKH is an online rental service dedicated to helping brides, bridal parties, and wedding guests look and feel confident at any Indian wedding or event. They are the perfect fit for any bride or guest who wants a fusion, minimal, and modern design that exudes luxury.  
To help make the process of finding the perfect outfit easier, LUKH is offering virtual consultations any day of the week. If you share your mood boards or preferred color/style preferences, LUKH will present you with a personalized selection of gorgeous, chic, and fashion-forward options from their virtual showroom.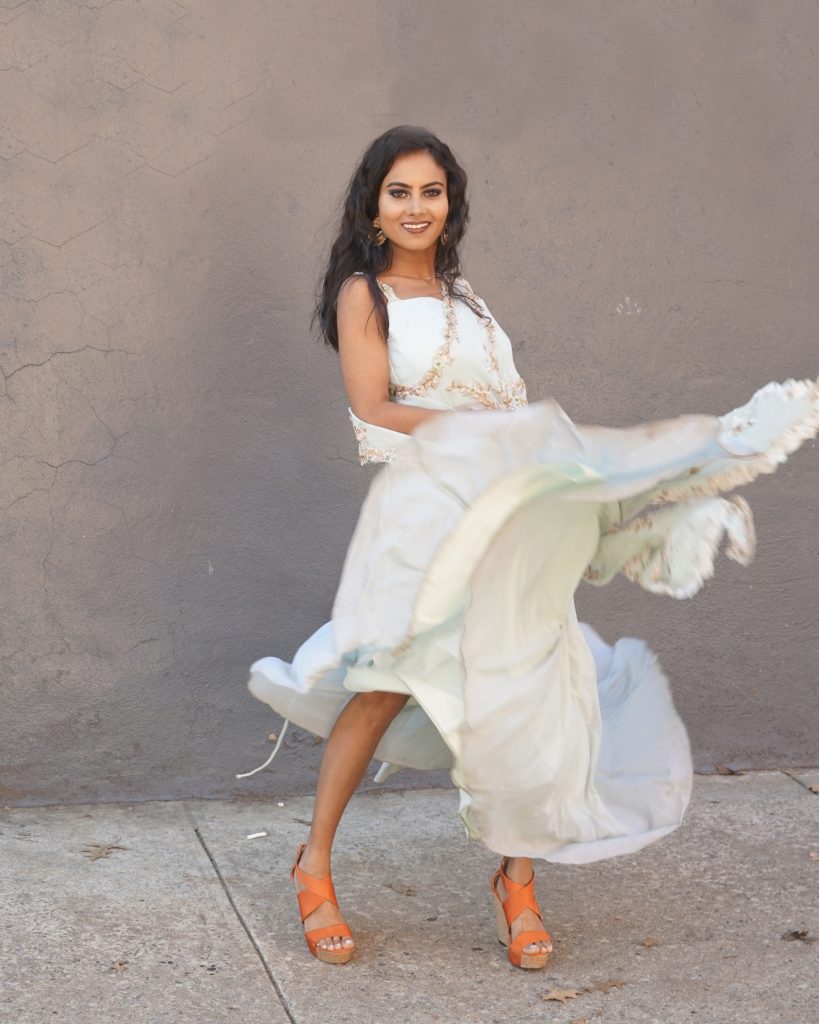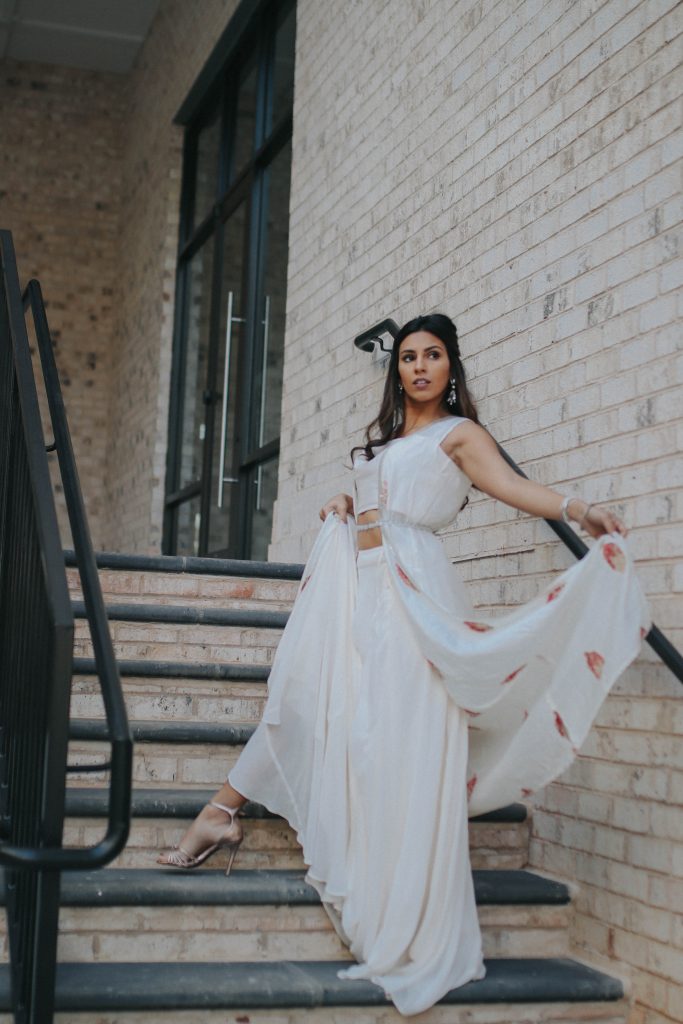 Co-founders Karen Desai, Kinney Sheth and Rajul Parekh want every bride and groom to know they have a well-stocked inventory of outfits for yourself, your bridal party, and wedding guests.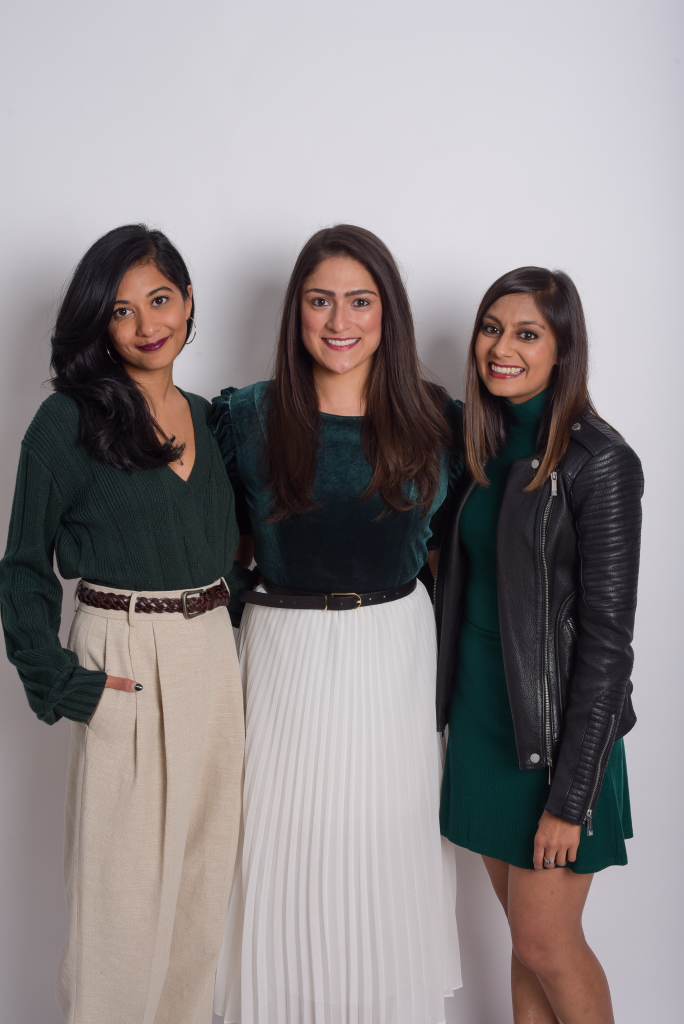 As for your guests, we know you would hate to see your favorite aunty in a velvet long sleeve sari at a summer wedding or your favorite cousins dressed in a light spring lengha in subzero temperatures now that your spring wedding is rescheduled to the winter.
LUKH's seasoned stylists recommend the following outfits for their wedding guests: 
1. The
Bindaas Anarkali
is bright, bold and perfect for a mendhi or sangeet.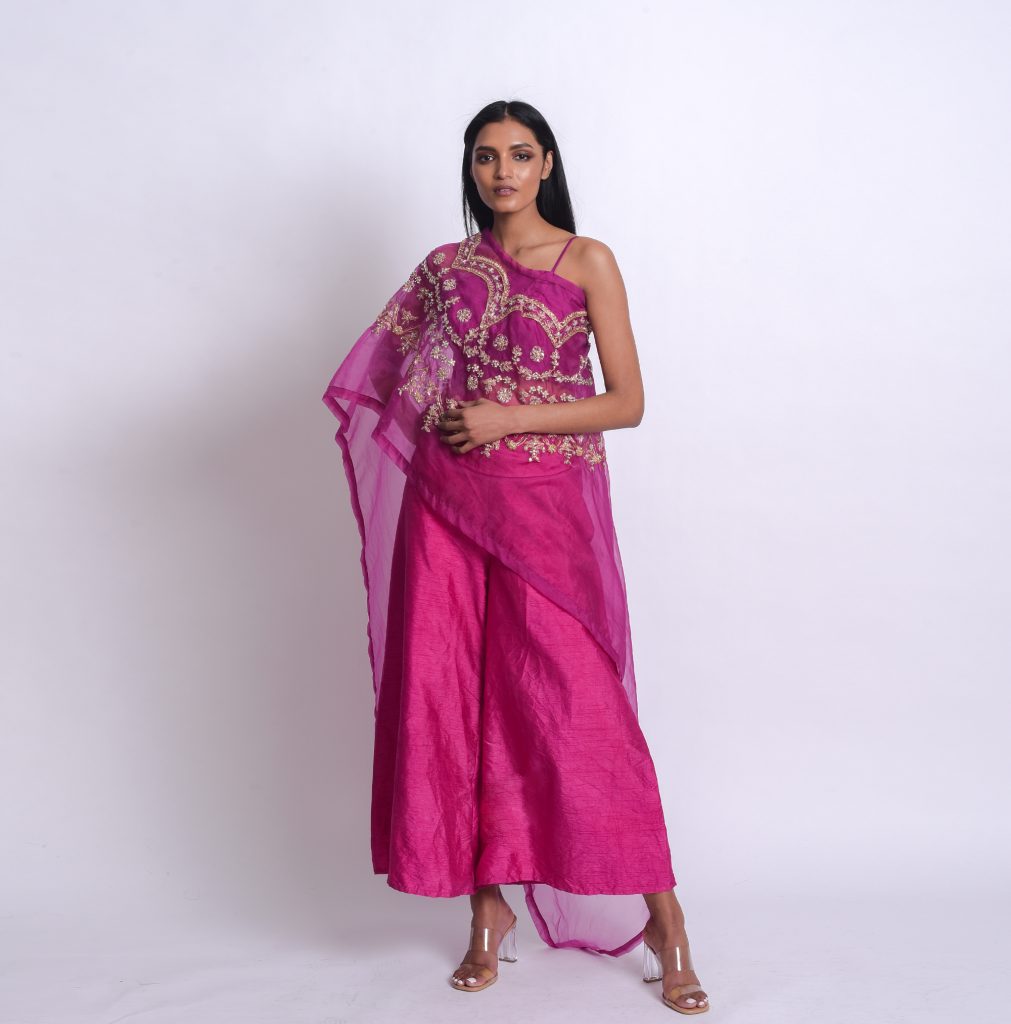 2. The
Roshni Lengh
a is versatile and the perfect pop of color for a wedding ceremony any time of the year.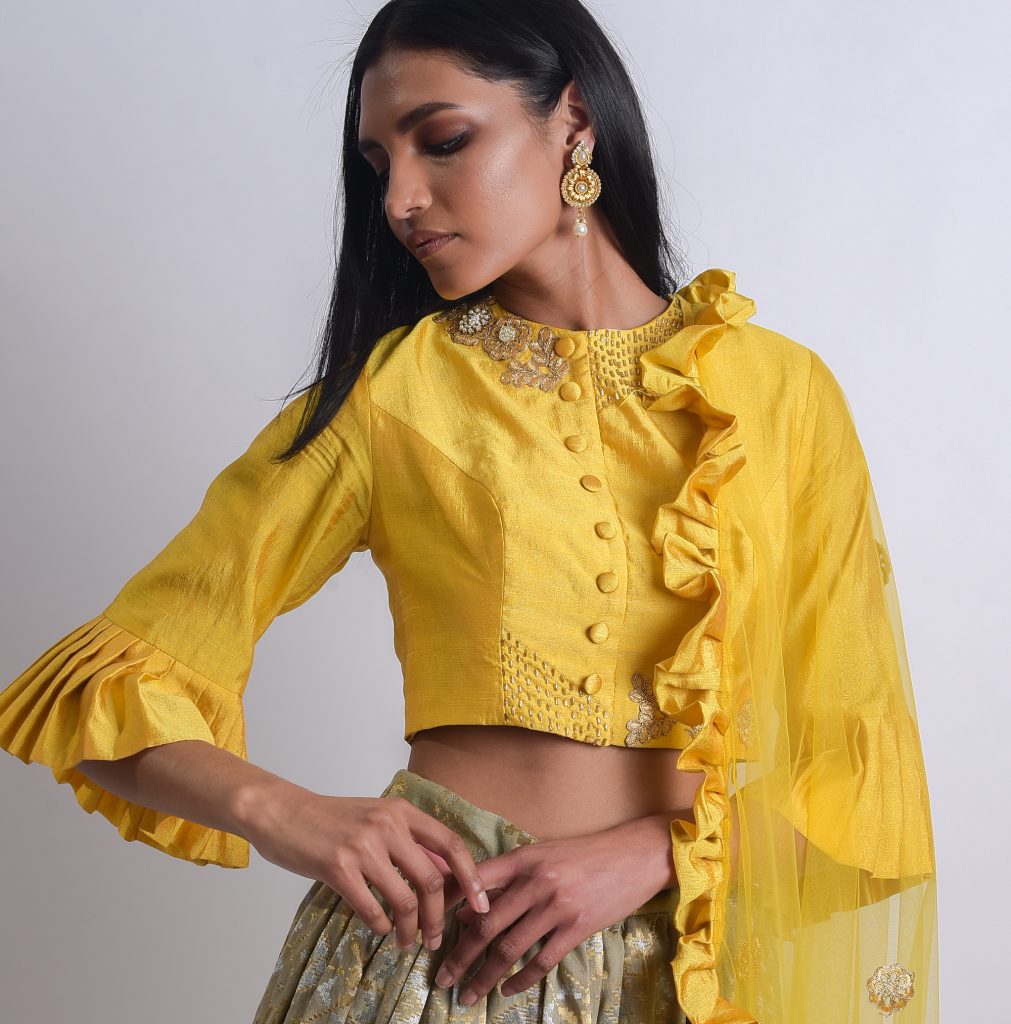 3. The
Tamarind Lengha
is a look that is always fresh for a reception and can be jazzed up or down with accessories.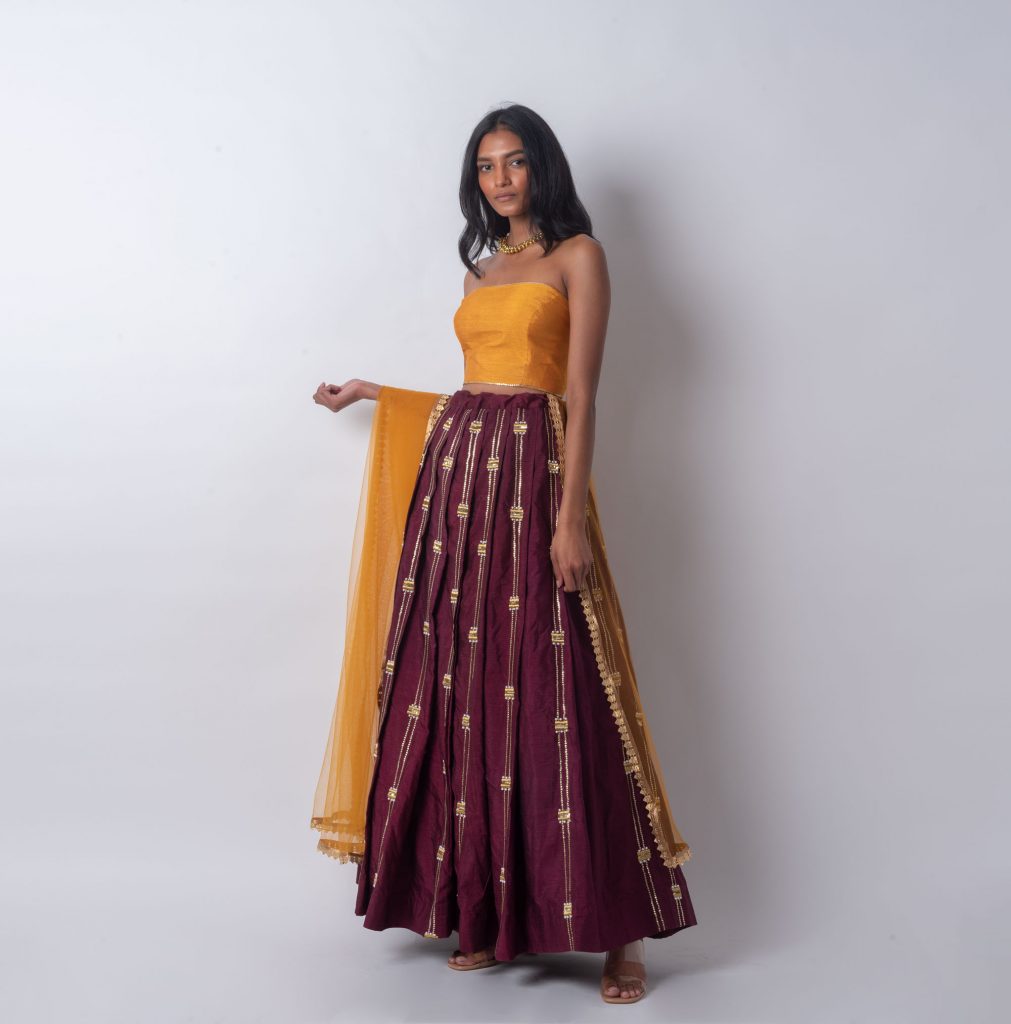 All of their handcrafted clothes have adjustable features built into them that allow you to loosen or tighten the fit according to your body shape, eliminating the need for alterations. For example, a size XS/S can fit a woman between a size 00 to size 4. What's even more amazing is that their styles can be rented at affordable prices;  starting at $75.00 for a 4-day rental. 
LUKH is more than an online service, they have fashionable solutions and resources ready to help ease some of the anxiety and stress you and your guests are facing. To set up a virtual consultation, you can book an appointment here. 
Guest Communications
With all the uncertainty you and your partner are facing in regards to travel restrictions and physical distancing, it can feel like you are caught in wedding limbo. For instance, deciding whether you want to postpone your wedding or follow through with the date you have already booked is a huge decision.  
Bride and medical student Sofia Charania shared her current thoughts on this situation.
"My fiance is from Bombay, and his entire family still lives there, so our biggest concern right now is whether travel restrictions will prevent them from coming to New York this August, as well as whether or not it will be safe for them to make the trip even if it is allowed. We have accepted that we may have to push the wedding, and we have communicated that with each of our guests, but the most challenging part is that we don't have a definitive plan yet." 
The faster you communicate with your guests regarding the status of your wedding, the easier it will be for them to make arrangements accordingly. If you have family and friends traveling from out of state or the country have them contact their travel agent or the airline they purchased their tickets from as soon as possible. From our research, we have gathered that most airlines are helpful and will give credit or full refund, while some third-party sites may only offer a credit. If you or your loved ones decide to get credit, be sure to ask your airline if the credit that is being issued has an expiration date before accepting the offer.  
If you and your partner are not sure about rescheduling your wedding, you should communicate to your guests that the postponement of your wedding due to COVID-19 is still a possibility.  Try to be as detailed and transparent as you possibly can when having these conversations. Don't forget to acknowledge how grateful you are for your guests making the necessary arrangements to celebrate with you. 
Your wedding website is the best place to keep everyone up to date on your wedding plans during the COVID crisis. Whether you're considering rescheduling or not, be sure to keep it up to date. Once you know that you're officially postponing it, the best thing to do is call your guests and send them an email. Don't feel like you need to do this alone – ask your parents, fiance, or immediate family members for help with calling relatives and friends if needed. If you would like to follow up with formal communication, work with a graphic designer or Canva to create a customized postponement announcement that matches your invitation. You can send the postponement announcements with the new date via mail,  e-mail, or simply upload it to your wedding website!
Vendor Management 
Regardless if you postpone your wedding or not, it's important to get in touch with your vendors as soon as possible. You'll want to contact your venue first to find out what dates they have available, or if they will be open for the date your wedding is currently booked. If you have decided to reschedule, ask the venue to place a soft hold on your top three selections of the new dates they presented you with. Then check in with your must-have family members and wedding party to confirm which date works best for them.  
To keep things organized and easy to manage, try creating a list of all your vendors or potential vendors from the highest level of importance to the lowest. If you have a wedding planner, they should be able to assist you with contacting them. If you don't have a wedding planner, and find yourself overwhelmed, don't be afraid to ask your bridal party, and immediate family to assist you with some of these tasks.
It's important to keep an open mind when working with your vendors if you are rescheduling your wedding. You may need to be open to another day of the week or a later date, as many vendors have already filled their availability for the rest of 2020. 
Remember to have written communication via email or text with vendors when (re)negotiating any contracts. This can be an overwhelming time for everyone involved, and details concerning (re)negotiations can be forgotten or misconstrued later on. Make sure you amend your contracts or create new ones that reflect your new wedding date and details. Luckily, a lot of vendors are willing to reschedule as long as they have availability. However, if they are already booked,  ask for a refund for any security deposits you have paid. It is not guaranteed that they will comply, but it's definitely worth a try! 
Decor & Color Scheme 
If you are planning or replanning your wedding for another season, consider how your decor and color scheme (color palette) can complement it.
According to expert wedding planner Rupal Patel of Malenia Events, "Some people say changing color palettes from one season to another can be extremely difficult, but it doesn't have to be. Your wedding vision does not need to change at all if you don't want it to. You can always take your current palette and enhance it…"

She continues, "If you look at the fall and winter palettes here, you'll notice some pastel tones that are similar to spring colors. You could add in an accent color to your neutral color palette to deepen it.

Spring and Summer brides tend to lean towards the blush, ivory, gold color palette or fuschia/purple with gold accents."
For those postponing weddings from spring/summer to fall/winter, Rupal suggests:
"Take your current palette and enhance it to fit into more of a fall/winter theme. Use your original color palette and then deepen the [color of] florals and lighting. If you tend to have more of a neutral palette, add a bold pop of color, like black or a jewel tone. Consider bringing in gold accents through mercury candles, geometric shapes, and glassware. Always keep this in mind: all color palettes are acceptable all year round." 
If your bridesmaids have not purchased their wedding attire, choose a color for their outfits that complements your color scheme. For example, if you want to stick with a neutral or pastel color palette,  consider pastels like blush pink or the mint green for your wedding party. LUKH's pastel 'Chamak Lengha' is both elegant and whimsical. It is the perfect addition to a neutral color scheme.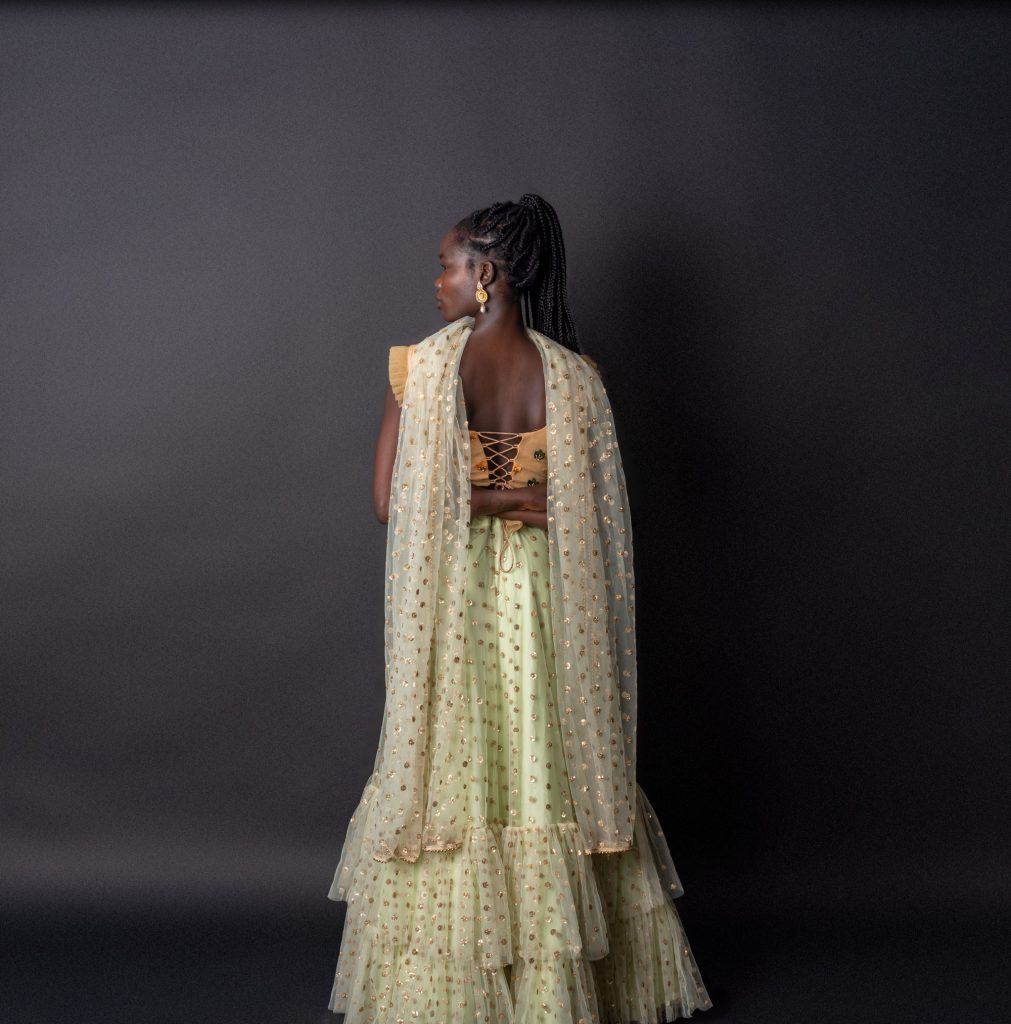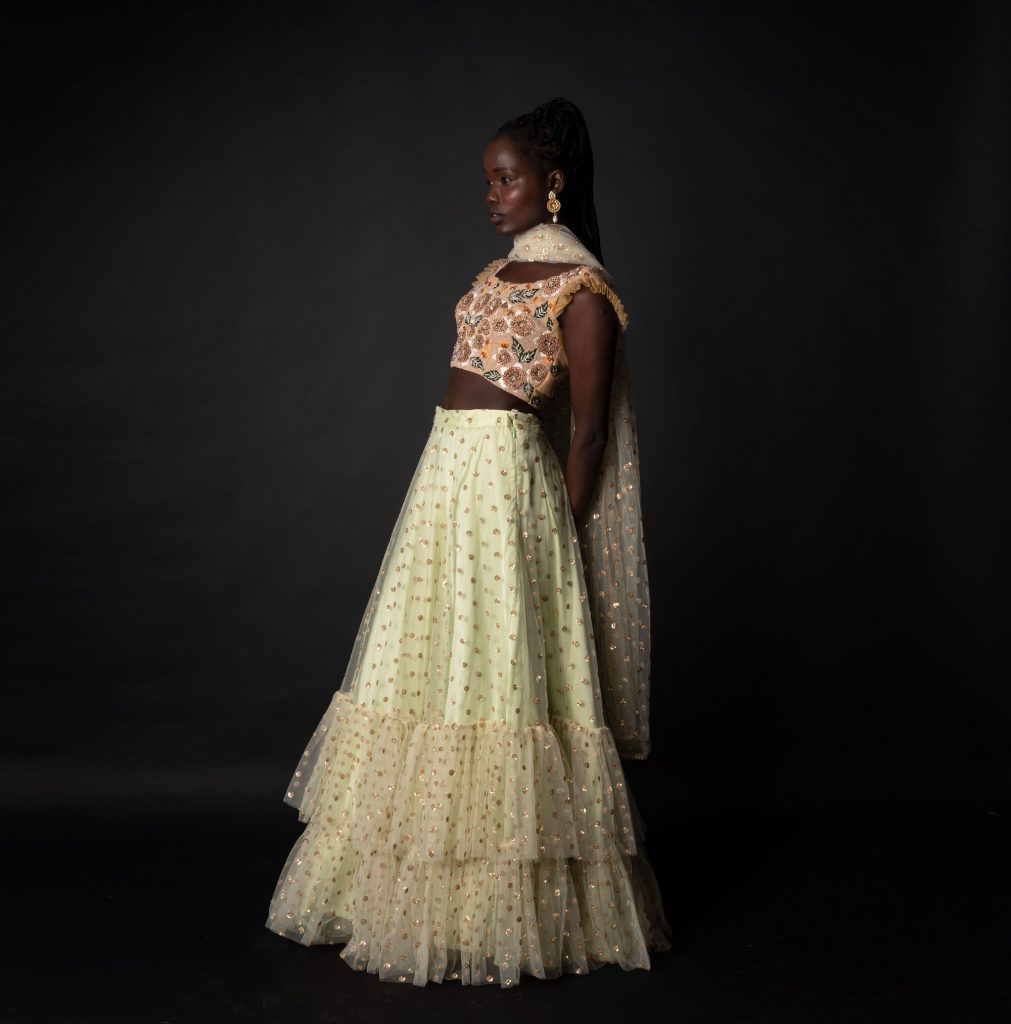 [Chamak Lengha by LUKH]
If you want to add a pop of color to your existing neutral palette,  have your bridal party wear a bold color like magenta or fuschia, and include gold accents. The Rani Kaftan is a perfect example. 
 [Rani Kaftan by LUKH]
Interested in a fall or winter color scheme?  Consider having your wedding party wear jewel tones like the gorgeous emerald green Nakhra Lengha.
 [Nakhra Lengha by LUKH]
If you are still having trouble deciding how to incorporate your color scheme, don't worry. These details take time to confirm. Try talking to your wedding planner or use Pinterest to solidify your wedding's aesthetic and help you bring your vision to fruition. 
While you navigate the nuance of your wedding outfits, guest communications, vendor management, and decor/color scheme, remember to take time to lean on your family and friends, wedding planner, vendors, and your partner as you make decisions about what to do next.  Give yourself permission to express all the emotions you are feeling, and to find the silver lining in this situation. If you are in the middle of replanning your wedding, I hope you find solace knowing that your guests are grateful for giving their well-being priority. As time moves on and your wedding date gets closer, the world will continue to heal, and sooner rather than later you will be in front of your loved ones celebrating your special day!