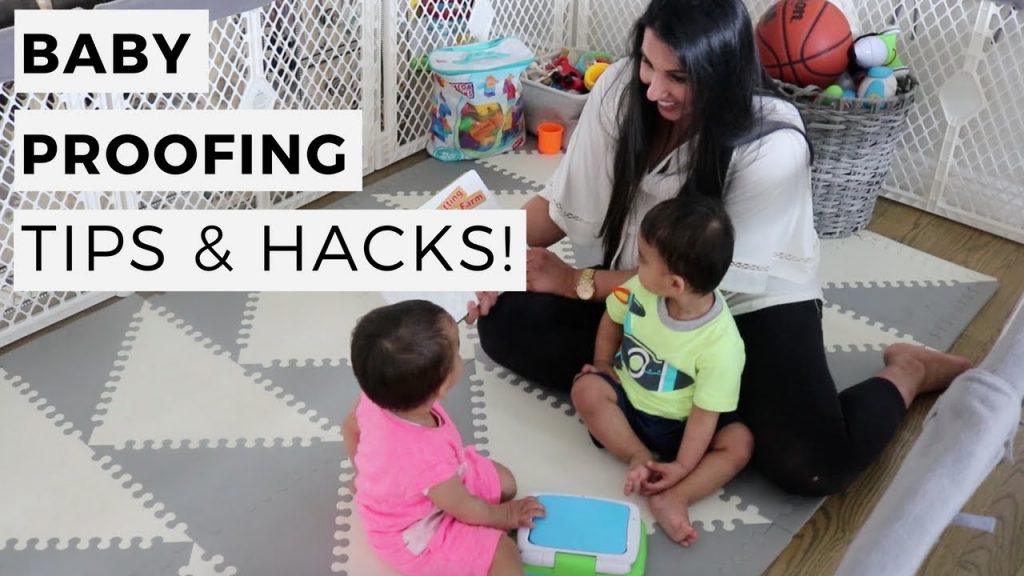 When you have little ones, it seems like you can't babyproof your home enough since there are dangers lurking everywhere! Here are some of my very own babyproofing tips and hacks that have been lifesavers with my toddler twins. From baby gates, safety locks to play yards, I have lots of ideas here for all parents!
Here are some of the highlights of the babyproofing tips from the video:
1. Safety Gates
Mesh gates fit broader spaces great and they retract, so are definitely more discreet! They are also pretty taut so keep little ones out of trouble.
2. Child Safety Locks
Magnetic locks work better than plastic ones and are again discreet. I bought little felt stickers that I placed where the magnets are, so we know where to hover over.
3. Crib Rail Covers
Felt crib covers are great to cover the rails as your children get through the teething stage and want to gnaw on everything!
4. Play Yard Rails and Covers
A play yard is a must-have for a toddler who is busy walking and exploring. I can place my twin toddlers in the play yard and know that they are safe as I run off to the bathroom! A cover for the play yard is important and you can use a felt one with strings to tie around the fence.
5. Play Mat
A great quality play mat is essential for easy cleanups. Do get one with thick cushioning for the comfort of those little bums!
Hope these babyproofing tips helped you! Do let me know what you are your favorite hacks for baby safety. I would love to hear them!