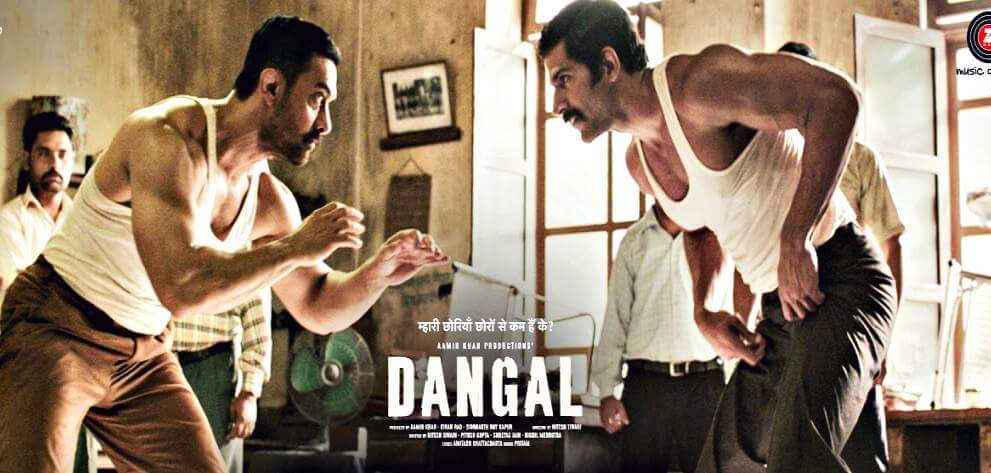 The holidays are a time to relax, reconnect and make memories with the family. Here are five Bollywood movies to watch with the kids this year as you cuddle together, munch on popcorn and pass on the love of Bollywood. I have included a mix of old classics and new movies that are appropriate to be watched with children.
1. Mr. India
Like any kid from the '80s would vouch, I love Mr. India! This movie stays a classic for children even today with unforgettable characters like Mogambo and lots of slapstick humour!
2. Krrish Series
Bollywood has its own superhero now! The Krish series are fun action-packed movies to watch with the family. The kids would love the thrill and excitement of Krrish 3 along with the other two in the series: Koi Mil Gaya (2003) and Krrish (2006).
3. Dangal
Dangal is an inspirational movie to watch with your children and is all about girl power! Watch the struggles and triumphs of two sisters and their father, as they achieve heights no one thought possible for them.
4. Taare Zameen Par
This lovely story about a dyslexic eight-year-old and his teacher, played by Aamir Khan, is a truly sweet watch for this holiday season and will spark some great conversations about various disorders, empathy and treating everyone with kindness.
5. I am Kalam
This movie is an inspiring story of a little boy and won many international awards. It can be watched with the whole family and is also available on Netflix.
Do you watch Bollywood movies with your children? Which ones would you add to this list? Would love to hear your thoughts on which Bollywood movies to watch with the kids!