Are you looking to put your bookends to good use? Here's a list of books we want to put on your radar!
1. "Shukr: An Inspirational Dua and Gratitude Journal for Women" by Gabrielle Deonath
Strengthen your connection to your faith with Shukr, an Islamic prayer journal designed specifically for Muslim women, featuring inspirational duas, hadith, and verses from the Qur'an. As women, we are often required to wear many hats that come with various obligations, both in our careers and our personal lives. It can feel as if there is little time left for self-care—physically, mentally, emotionally, and especially spiritually. Your vessel on a journey of deep devotional reflection, this journal aims to bring greater meaning to the words you may hear, read, or recite in worship and offers an opportunity to truly absorb and connect with them. With guided prompts and space for reflection, this book will help you think about the religious significance and context of each dua, hadith, and verse and will encourage you to contemplate how you can apply them to your daily life. Undated entries offer space to reflect any time of the year and flexibility for even the busiest of schedules. Take your spiritual connection to the next level with Shukr. Order your copy here!
2. IN SENSORIUM: Notes for My People by Tanaïs
"IN SENSORIUM: Notes for My People" brilliantly weaves together eons of South Asian history, erotic and religious texts, survivor testimonies, revolutionary political upheaval and material culture with Tanaïs' personal history, transforming the object of perfume into both archive and art. At once memoir and reckoning, "IN SENSORIUM: Notes for My People" offers a visionary reimagination and alternate history of South Asia from an American diasporic Bangladeshi Muslim femme perspective, radically centering voices of people long-marginalized, while illuminating the great crises of our time with the language of liberation. Order your copy here!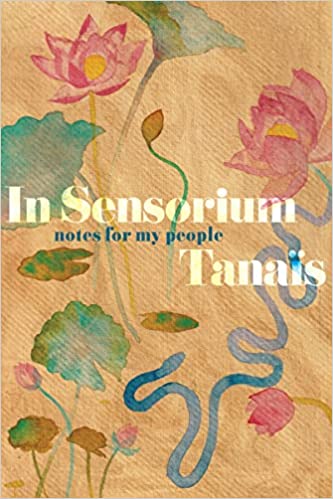 3. "Morsels of Purple" by Sara Siddiqui Chansarkar
"Morsels of Purple" is a collection of short fiction that represents the mosaic of a woman's life—girlhood and its impoverishment, womanhood and its heartbreaks, wifehood and its travails, motherhood and its responsibility, childlessness and its curse. The stories, spanning across cultural and geographical boundaries, offer a glimpse into the lives of women in different situations and stages of life—a Muslim girl who doesn't understand why her mother fasts during Ramadan, a Hindu girl born to a widow who's the center of unwarranted attention, a Muslim girl facing gender discrimination in the family, an Indian girl being taught the proper wifely behavior by her mother, an immigrant woman who's not allowed to bring a jar of achaar from India to the USA, a childless woman in Ohio who steals a baby, an American girl who drops out of school to marry her high-school sweetheart, a woman who describes life with an alcoholic husband. Order your copy here!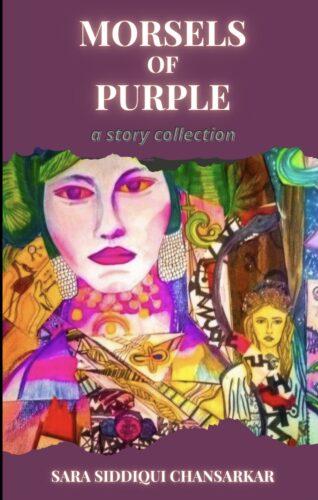 4. "The First, The Few, The Only" by Deepa Purushothaman
Women of color are one of the fastest-growing segments in the corporate workforce, yet often we are underrepresented—among the first, few, or only ones in a department or company. For too long, corporate structures, the social zeitgeist, and cultural conditioning have left us feeling exhausted and downtrodden, believing that to "fit in" and be successful, we must hide or change who we are. As a former senior partner at a large global services firm, Deepa Purushothaman experienced these feelings of isolation and burnout, and she met with hundreds of other women of color across industries and cultural backgrounds, eager to hear about their unique and shared experiences. In doing so, she has come to understand our collective setbacks and the path forward in achieving our goals. The result is her book "The First, The Few, The Only: How Women of Color" Can Redefine Power in Corporate America, a roadmap forward for us to make a profound impact within and outside our organizations while ensuring that our words are heard, our lived experiences are respected, and our contributions are finally valued. Order your copy here!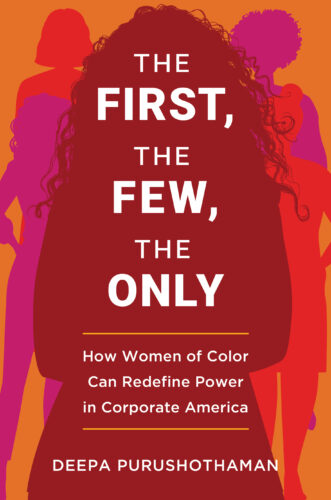 5. "Beautiful People: Women of Color Decentralizing Innovation in Beauty" by Sadichchha Adhikari
"Beautiful People: Women of Color Decentralizing Innovation in Beauty" details the beauty industry's history, tracing back the origins of its renowned and beloved companies. It also tells the stories of women of color who founded companies to diversify and decentralize product development to create successful brands. In a sea of cookie-cutter brands, these women defied the odds to create products for others like them and paved the way for more independent, diverse businesses. Order your copy here!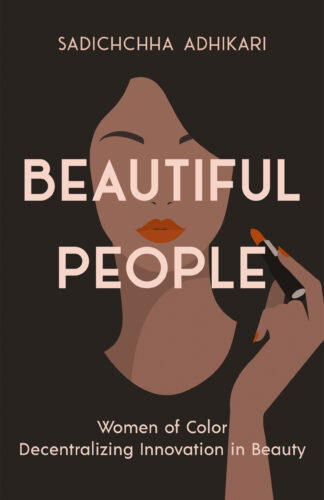 Happy reading!