With World Book Day on having just passed, here are some recommendations of some South Asian LGBTQIAP+ books! These books cover a range of topics in this lens of representation, from fictional contemporary to fictional fantasy to autobiographies. These books are recommended based on reviews that rave about their willingness to explore provocative and moving themes.
All five of these books have been released in recent years, in the 2010s at least, demonstrating how literature is expanding to represent communities that have been underrepresented for far too long. While there is still work to be done, this is certainly a commendable start in sharing much-needed stories that depict communities who need wider portrayals and allow those who are not part of this community to gain insight into an experience different than their own. With that, let's get to the recommendations!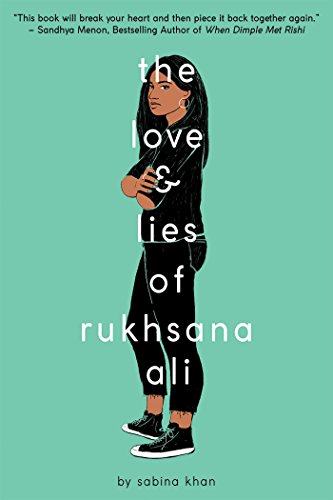 The Love & Lies of Rukhsana Ali is a moving young-adult contemporary about 17-year-old Rukhsana Ali, a Muslim Bangladeshi-American teen who has managed to keep her relationship with her girlfriend, Ariana, a secret for long enough that she thinks she is on the brink of freedom. Unfortunately, this happiness soon fades when her parents discover that she is a lesbian. Rukhsana is subjected to some abusive behaviors from her parents to turn her back "straight." The Love & Lies of Rukhsana Ali discusses existing homophobic mindsets in the South Asian community in a way that respects both LGBTQIAP+ people and South Asian people, including important cultural intricacies. She depicts the growth that is possible when one allows themselves to learn about other experiences.
*Note: This novel does deal quite intensely with themes of homophobia, abuse, and includes a hate crime. Please be aware of that before reading it.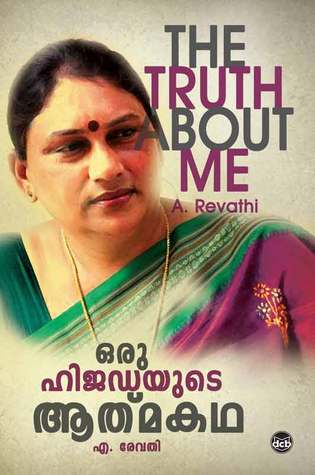 Originally written in Tamil but now available in English, The Truth About Me: A Hijra Life Story is an autobiography by Revathi. She writes about her truth as a woman and the transphobia she had to face after discovering her true identity. As a book that has changed minds and opened hearts, Revathi has been praised for her candor in discussing issues that far too often go unnoticed, and for being brave enough to share her own story.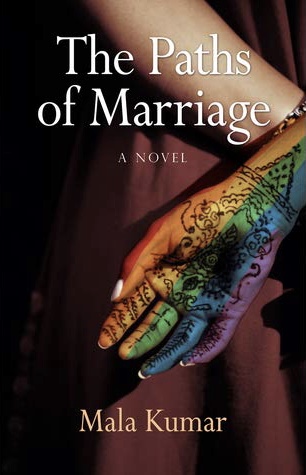 About a family originally from Chennai, India that then relocated to the United States, The Paths of Marriage is a multigenerational story that explores Indian and Indian-American identities. First, there is Lakshmi, who immigrates to America to provide a better future for her family. But she then forces her daughter, Pooja, into an arranged marriage due to the hold that tradition still has on her. Pooja's daughter, Deepa, faces her own struggle in her identity as a lesbian and has to decide whether to come out to her family for the girl she loves. A novel that breaks boundaries and explores important themes, The Paths of Marriage has received rave reviews from many readers.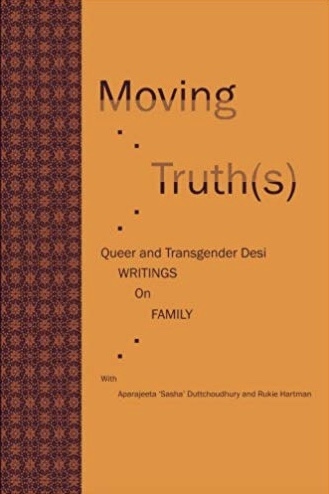 Moving Truth(s) is an anthology that captures a variety of voices and experiences. Multiple LGBTQIAP+ South Asians contributed to this anthology and share their stories of discovering their identity, accepting their identity, and learning how and when to share their identity with their family. Moving Truth(s) is an honest anthology about the pain and beauty that comes with being in the LGBTQIAP+ community.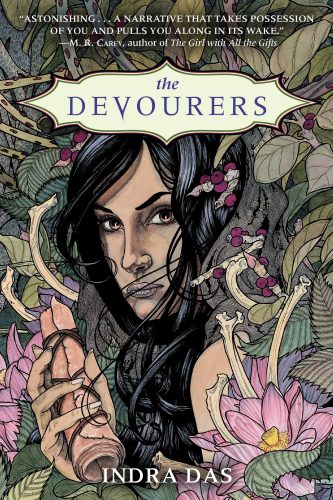 Indra Das' first novel, The Devourers is a fantasy novel set in Kolkata with a twist on Indian folklore. Alok, a history professor, meets a mysterious man who begins telling him a story but doesn't finish the story; however, he does ask Alok to transcribe the story and Alok can't help but agree. The chapters in this book alternate between Alok's perspective and the story he is transcribing. Though this is a fantasy novel, The Devourers does not shy away from discussing important themes of gender identity, sexuality, masculinity, and rape. *Trigger warning: this novel does deal with the theme of rape. 
As society progresses, so does literature. South Asian LGBTQIAP+ books are slowly making its way into mainstream media and exploring a wide variety of themes in this lens.