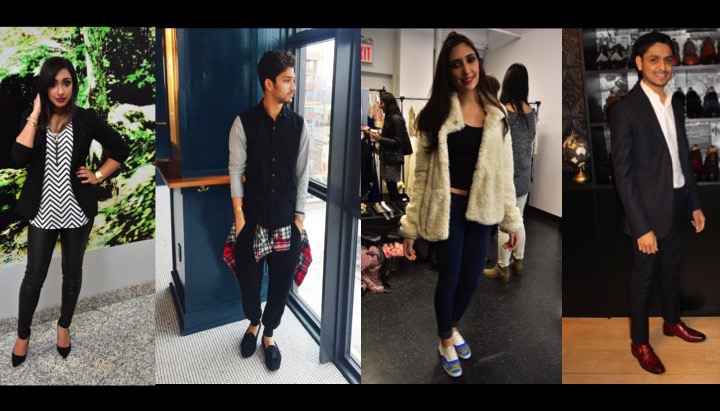 Ah, a new year. A fresh start. Time for some resolutions that you'll keep…and some overly ambitious ones that you'll try again for next year. Here's one that we're handing you the keys to successfully fulfilling: stepping up your fashion game! Whether it's locking in that new job, impressing the guy/girl you've been crushing on or simply wanting to slay when it comes to style, here are our top picks for what you need in your closet to dominate 2016 in:
LADIES:

1. If there's one trend we aren't sick of seeing, it's the faux fur fuzzy jacket in a chic winter white!
This piece is as cuddly as it looks and we found an amazing option here for under $100. Best of all, it's extremely versatile and can be paired with jeans and sneakers for a casual look like this or dressed up with your favorite LBD (little black dress) and heels for a night out!
2. The shoe that looks great on everybody (seriously)? Ankle boots!
They instantly elongate your stems and are perfect with skirts, dresses or leggings. Instead of keeping it basic in black, opt for a neutral tan like these that you can rock through springtime.
3. Fashion 101: a black blazer.
This needs to be in every woman's closet and we promise this staple will be a lifesaver time and time again! Invest in a good quality one, without breaking the bank, like this one for interviews, date nights and a go-to layering piece for travel.
4. Two words: structured crossbody.
The handbag that's stylish enough to strut around town with yet practical enough so you can be hands-free at a concert or ball game. We love this one that has a subtle fringe detail!
5. And finally, a statement watch.
You don't need to spend a ton of money on a showstopper timepiece that will be the envy of all your friends. Check out this modern meets vintage option here that's under $25! Run, don't walk.
GENTLEMEN: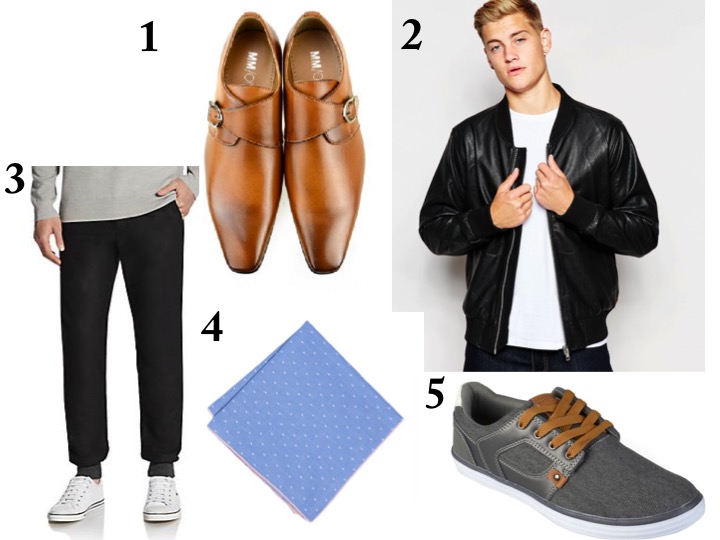 1. It's time to elevate your shoe situation, gents.
A pair of oxfords can go a long way, especially ones with a twist like these monk-straps at a price too good to be true. Pair them with a sleek suit and wow your co-workers like this or wear with jeans a button-down for a laid back, dapper look.
2. There's nothing we love more on a guy than a leather jacket.
He automatically exudes confidence and impeccable style. Grab one like this that's wallet-friendly and fiercely fashionable.
3. In case you haven't heard, sweatpants are now a thing and completely acceptable to wear out, as long as you have the right pair.
Spend a few extra bucks and get a luxe pair like these. Need some styling tips? Here you go!
4. Accessorize, accessorize, accessorize.
Pocket squares aren't just for weddings for formal affairs. Throw one on like this with a blazer the next time you meet the dudes for dinner and be prepared for some major man crushing.
5. And last but not least, a fresh pair of kicks is always a necessity.
Leave the gym sneaks at home and opt for some texture, color and spunk like these. You'll be stylin' and profilin' in no time.
[All photos are courtesy of DRESS FOR THE DAY.]
---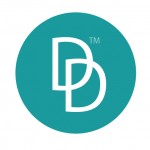 DRESS FOR THE DAY (DFTD) DFTD is a fashion website and mobile app designed to help men and women figure out what to wear everyday and for specific events based on your personal style, weather, and budget. Follow them on Instagram, Facebook and Twitter.