Summer is right around the corner. While this season means plenty of fun things to do, like breaking out your favorite sundresses and enjoying happy hour outdoors, it also means that the heat and humidity can bring out new levels of frizz and poof in any brown girl's thick and unruly hair.
Obviously, I don't mean to generalize, our hair types are just as diverse as our diaspora — I love it! But if you're like me, and have been struggling with frizz for the past 13 years, then hopefully you'll find some relief with the following affordable drugstore products that have been tried and tested by yours truly (and some reliable girlfriends who I called upon to help me assemble this list).
1. Frizz-Ease by John Frieda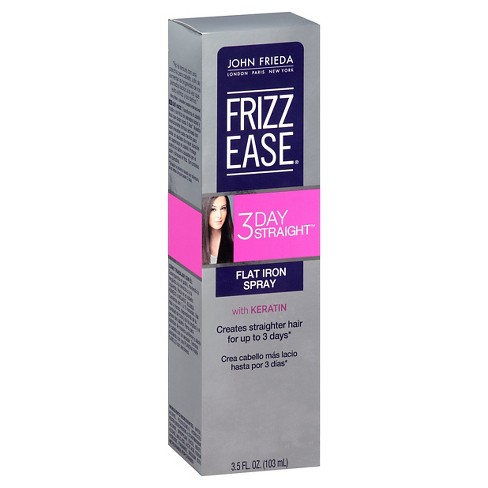 I have used the Frizz-Ease line by John Frieda line for years, which offers multiple products, including serums, shampoos, conditioners, spray, gel, and more. My current favorite Frizz-Ease product is the "3-Day Straight Flat Iron Spray" which I use as a heat protectant. It's also my best friend in helping me keep my hair smooth and silky for three (and sometimes even more) days after I straighten it.
2. Renewing Argan Oil of Morocco by Organix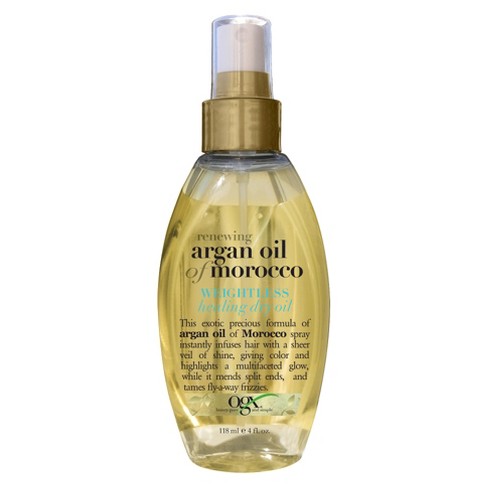 I know sometimes we can be partial to coconut oil since that's what we grew up with, and trust me, the benefits of coconut oil know no end, particularly in getting my mom to stop nagging me about using it. I started using Renewing Argan Oil of Morocco around four years ago and now live by it. Just a few drops minimize frizz on wet and dry hair, and it smells amazing. Argan oil has additional benefits for hair growth and health, as well. Organix sells an inexpensive bottle that's available at most drugstores.
3. Beach Babe Texturizing Sea Salt Spray by Not Your Mother's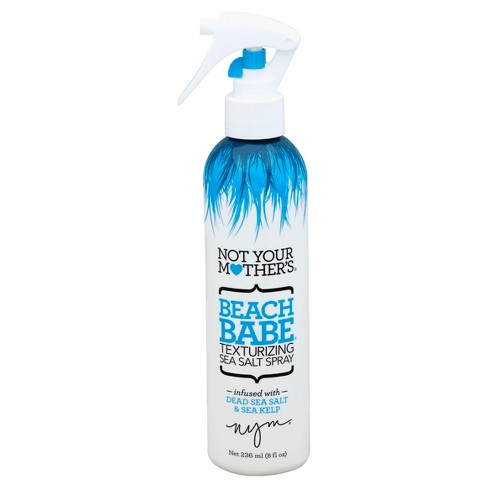 Summer is all about that beach time, am I right?! Well, sometimes we don't get that effortless beachy waves look we're going for, and there are two reasons why! It's either we're too busy to make it to the beach or, even worse, the beach betrays us and turns our hair into a tangled mess! Enter Beach Babe Texturizing Sea Salt Spray by Not Your Mother's. I love this spray because it enhances my natural waves, while simultaneously managing frizz to create a tousled, curly look. Oh, and it also smells really good. (I swear I'm not just suggesting products based on smell, although that does give them bonus points.)
4. Smoothing Combing Creme by Pantene PRO-V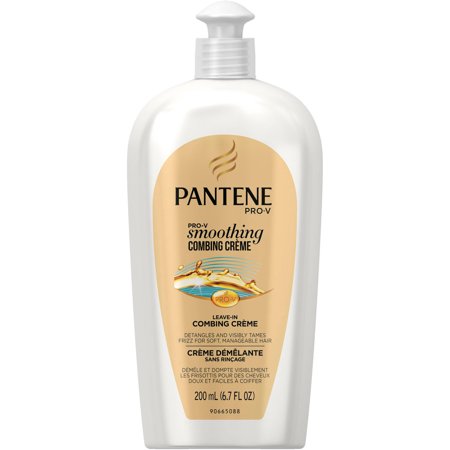 There's nothing I love more than a leave-in conditioner. I'm always concerned after I shampoo and condition my hair because it feels like I didn't condition enough. So, a leave-in conditioner lulls me into a possibly false sense of security that my hair is getting all the conditioning it needs. The Smoothing Combing Creme by Pantene PRO-V is a leave-in conditioner that effectively detangles and tames frizz. Just pump some into your hair after a wash and comb it through with a wide-toothed comb.
5. Thermal Creations Heat Tamer Spray by Tresemmé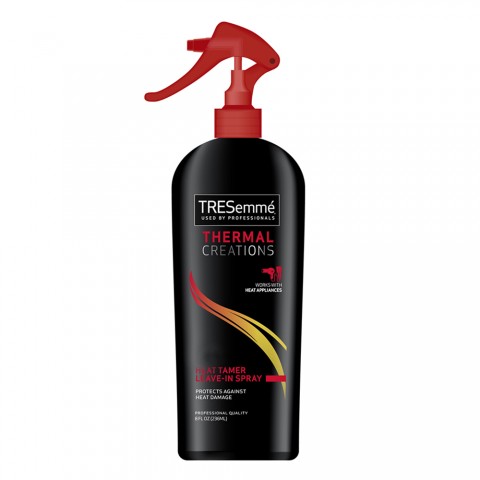 I know this is my second heat protectant spray here but that's because I'm a huge advocate of these products. Think about how many times you've styled your hair with heat tools, blow dryers included. The cumulative years of heat can take a toll on your hair. Heat protectants not only help prevent this damage but are also exceptionally good at controlling frizz! It makes sense because most of the styling we do to our hair has the intention of eliminating frizz, so these products work in conjunction with that. The Thermal Creations Heat Tamers Spray by Tresemmé is one that I really like, and it just so happens that it smells wonderful, too!