This entire fall season Khaadi has been an ultimate love of mine. I have worn some of their kurtas to gatherings and parties. The outfits exhibit a blend of western fashion with eastern embroidery, which makes them stand out from the crowd. During New York Fashion Week, I wore some of the most stunning outfits by Khaadi.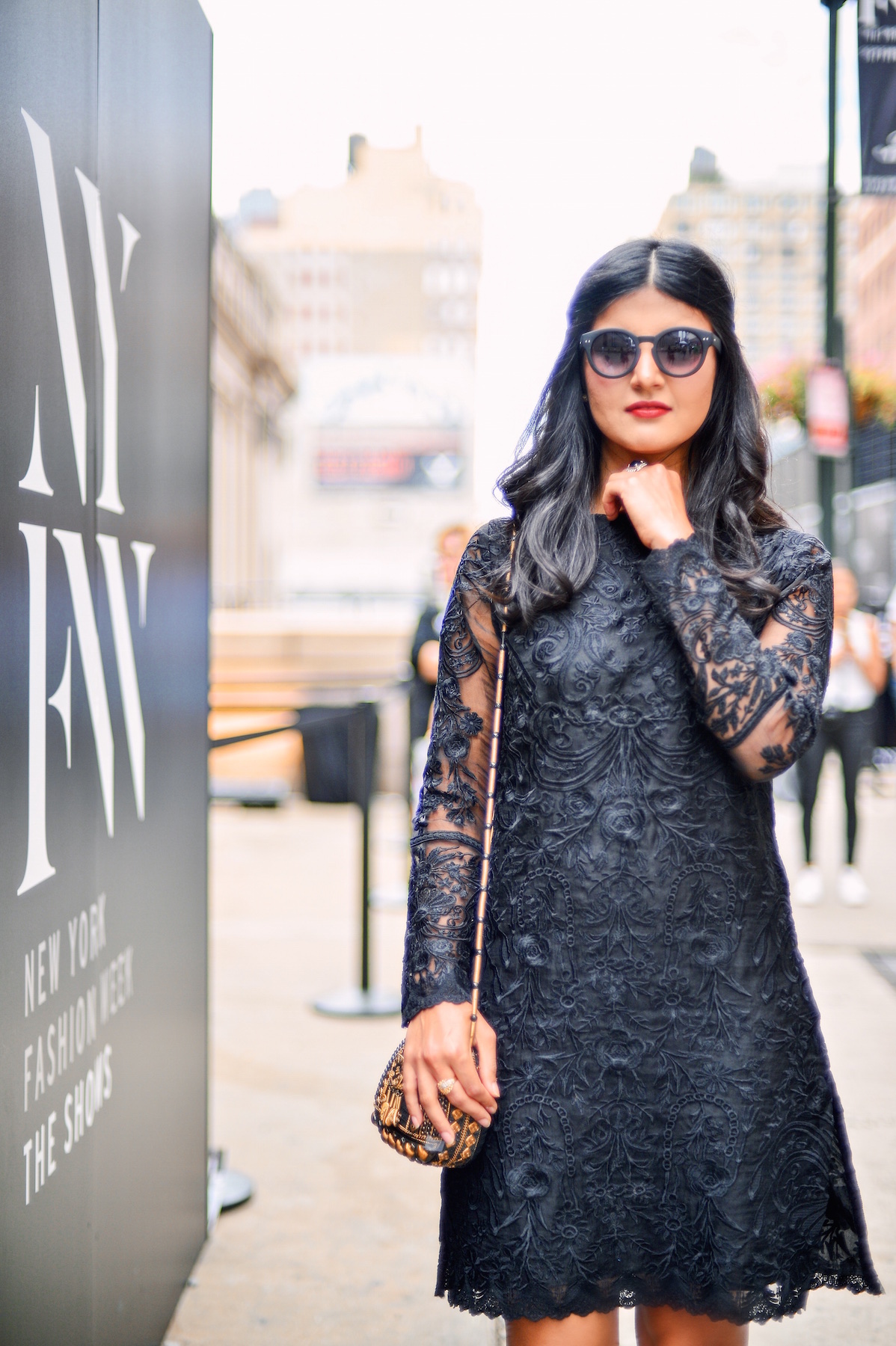 One of the dresses I wore at NYFW was this lace knee-length dress, which had an intricate floral print. It was the perfect combination of Eastern and Western fashion. The buttons on the sleeves gave more structure to the overall look. I paired the dress with a vintage gold boxy clutch and my Jimmy Choo heels.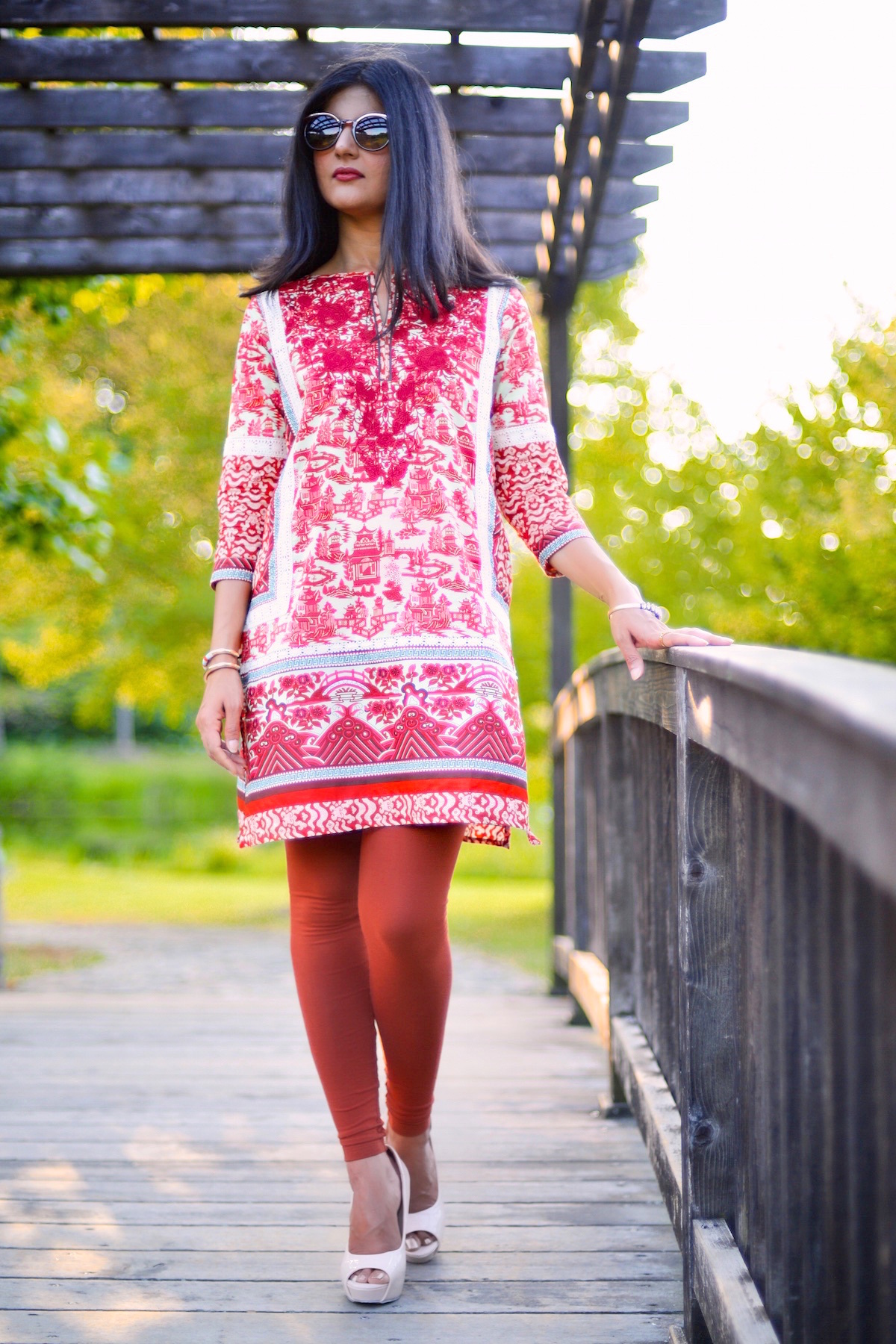 On to the kurtas! Well, yes, this lovely piece is by Khaadi as well. The rust colored kurta is available online for just $29 and in all sizes.  This is perfect for a casual day out or a family gathering where you have to dress with traditional flair.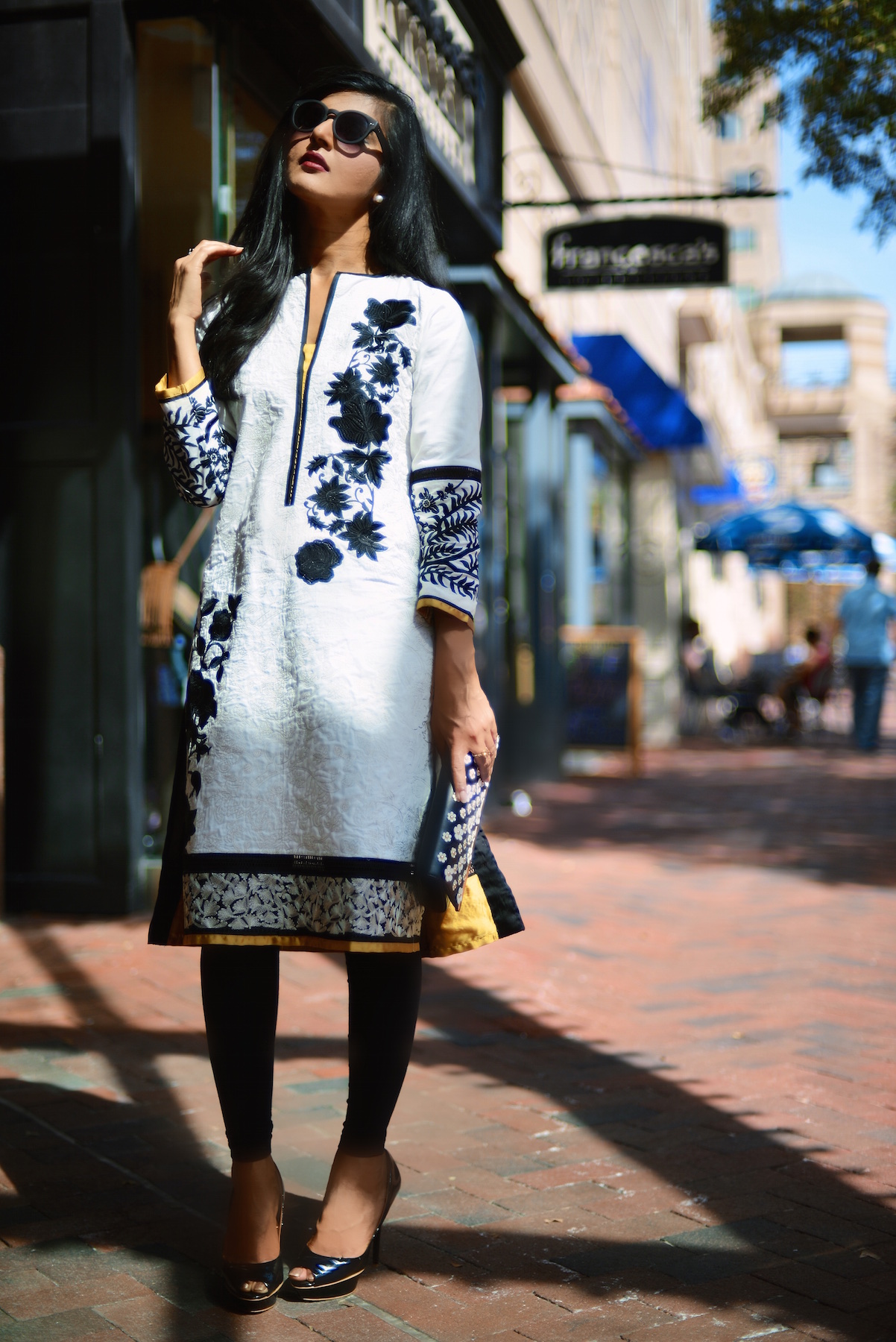 Khaadi has a wide variety in Pret Eastern. The monochrome kurta is the perfect example of delicacy and class. The look is chic but also has a classy side to it. I love the kurta and the design because of the low tone blends. You can pair it with white or black heels and the overall look is stunning.  What can I say? This fall season, kurtas will be a major part of my wardrobe.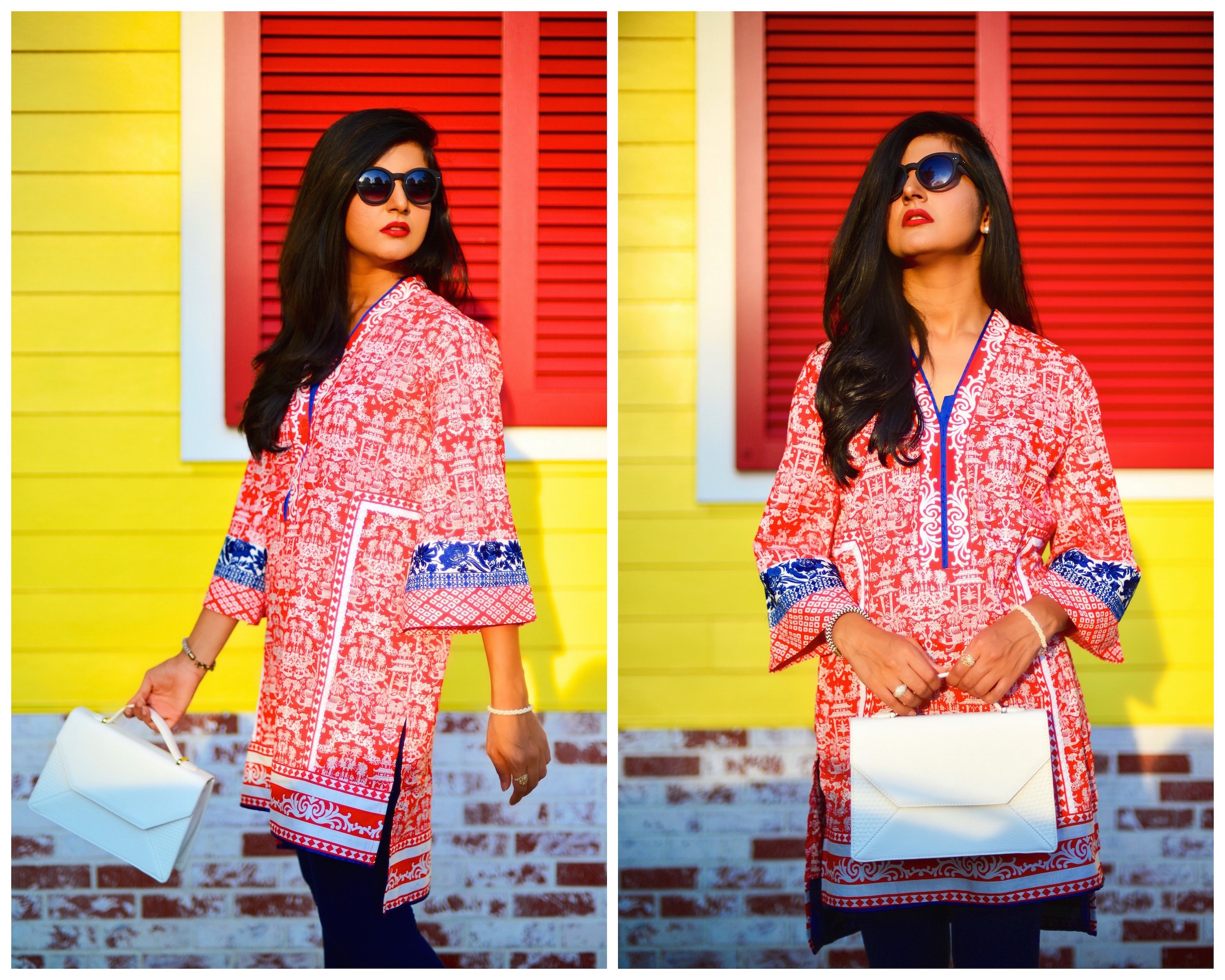 The Khaadi High Low Kurta is a mixture of modern design and traditional fashion. I have never worn so many shades of orange, but this color tone is perfect. Bell sleeves are another feature that made me choose this particular kurta. Not to mention, it is only $27 and available online. 
Finally, this is the most beautiful jacket by Khaadi that I fell in love with. I love the colors and the pattern. The jacket speaks of heritage from the core. The floral design and the vibe to the entire outfit are what had me from the start.
That is it for today, catch you pretty ladies, soon!
---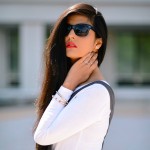 Zunera Mazhar is the highest earning fashion blogger in Washington D.C. Her blog, Zunera & Serena, is about fashion, inspiration, confidence and she occasionally includes photos of her five-year-old fashionista, Serena! The blog has been featured on ABC, FOX and she is a featured guest on CNN. She has worked with some of the top designers and retailers in the fashion industry and is the international brand ambassador of "Labels." She contributes/writes for Self Magazine, AOL's Stylelist. and POPSugar. When she is not blogging, she works as a program manager for Refugee Asylum and International Operations for the U.S. Immigration Services.