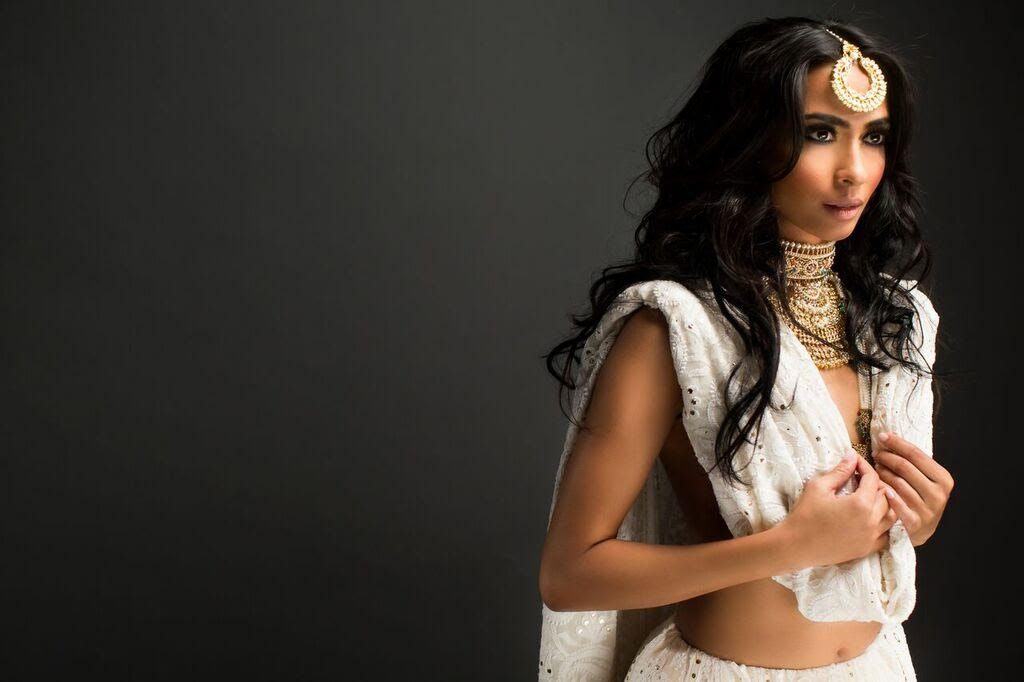 by BG Staff
[All photos and videos are courtesy of Karuna Chani]
In her latest beauty story, Balancing Bollywood Accessories and Beauty, Karuna Chani, gives South Asian brides-to-be the perfect way to balance our favorite statement jewelry with equally show-stopping desi-fusion outfits.
Never too much, and always in balance, Karuna created five stunning looks, on model Nilisha Patel. Some of the looks break traditional Hindu "rules," such as wearing white for your wedding and others embodying all things romance, through the simplicity of a well-placed pearl tikka, a blush outfit, ruby lips and kohl-lined eyes.
If this story doesn't inspire your makeup looks for the rest of the year, we don't know what will!
1. Boho meets Indian—this outfit is all things angelic, soft, natural and ethereal.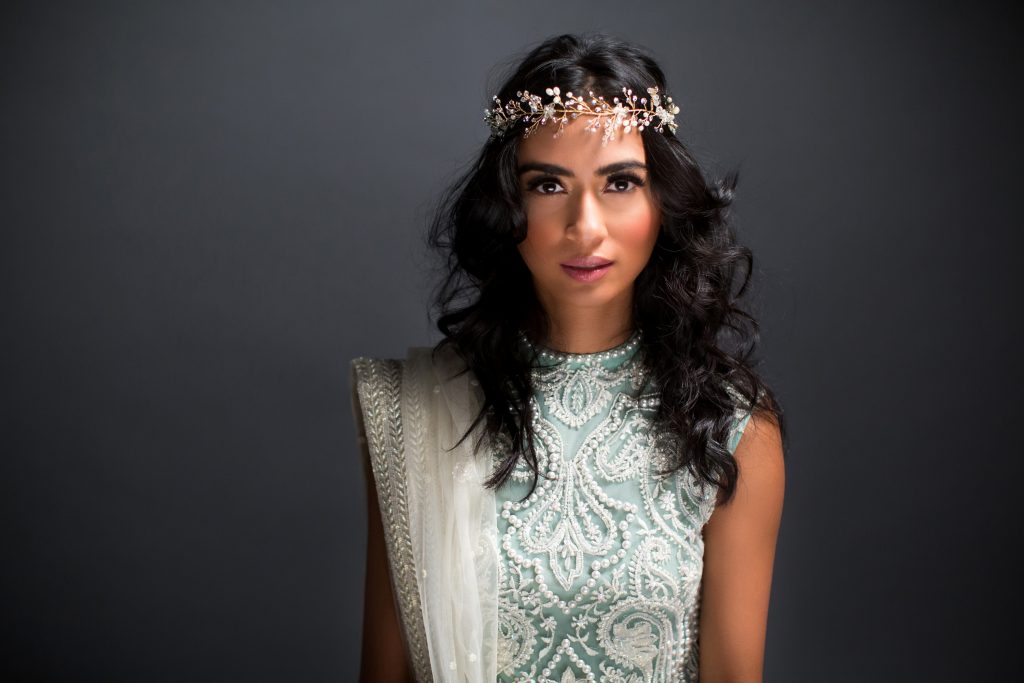 Mint & Pearls Tunic – CTC Mall in New Delhi, India | Tulle Skirt | Crystal/ Pearl Tiara
2. Bold—classic red lip, smokey eye—the perfect match for this dark outfit.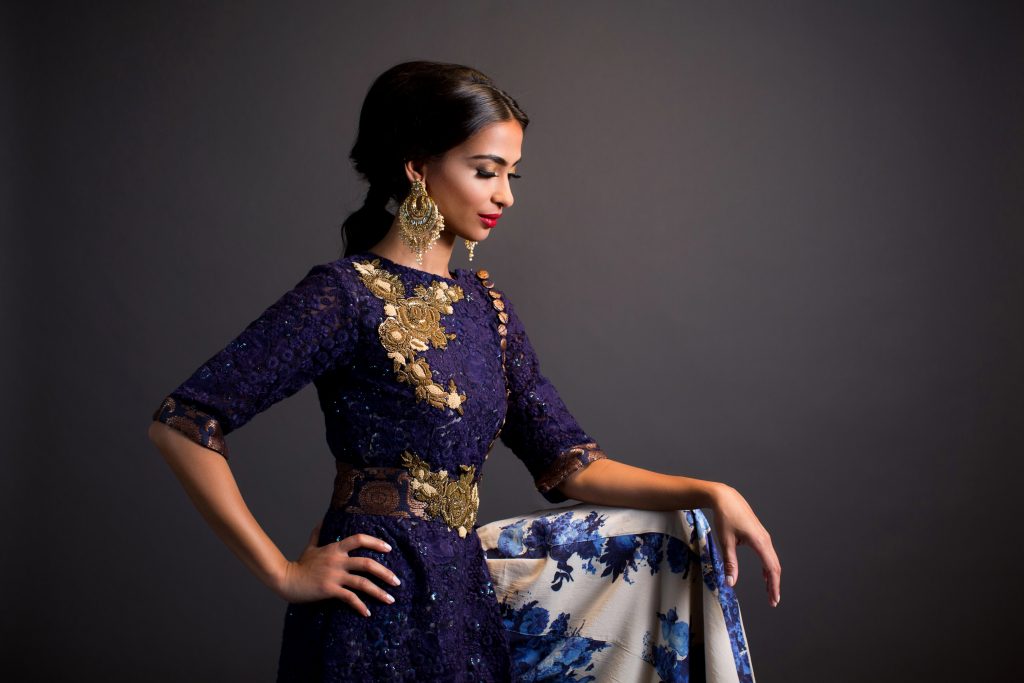 Navy Blue/ Gold/ Floral- Evoluzione Boutique in New Delhi, India | Large Gold/ Pearl earrings- House of Marigold
3. Romance—the perfect way to describe this look: simple crop top, bejeweled length bottom and pearl tikka. The ruby lips and kohl-lined eyes make a bold beauty statement.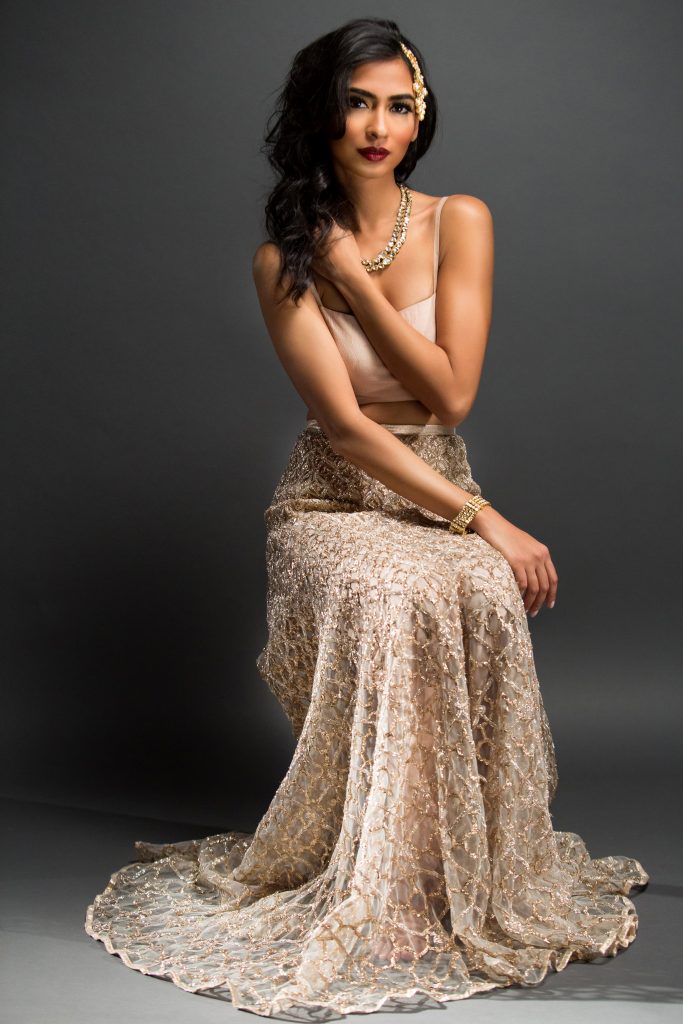 Blush crop top & Rose Gold appliqué lengha by Payal Singhal | Necklace: Surana Jewellers of Jaipur | Headpiece: House of Marigold
4. Dazzling Gold—This gold appliqué and rose petaled outfit with an emerald encrusted headpiece is nothing short of a showstopper. Paired with sheer smokey eyes and soft coral lips, the look is the perfect balance to this glamorous look.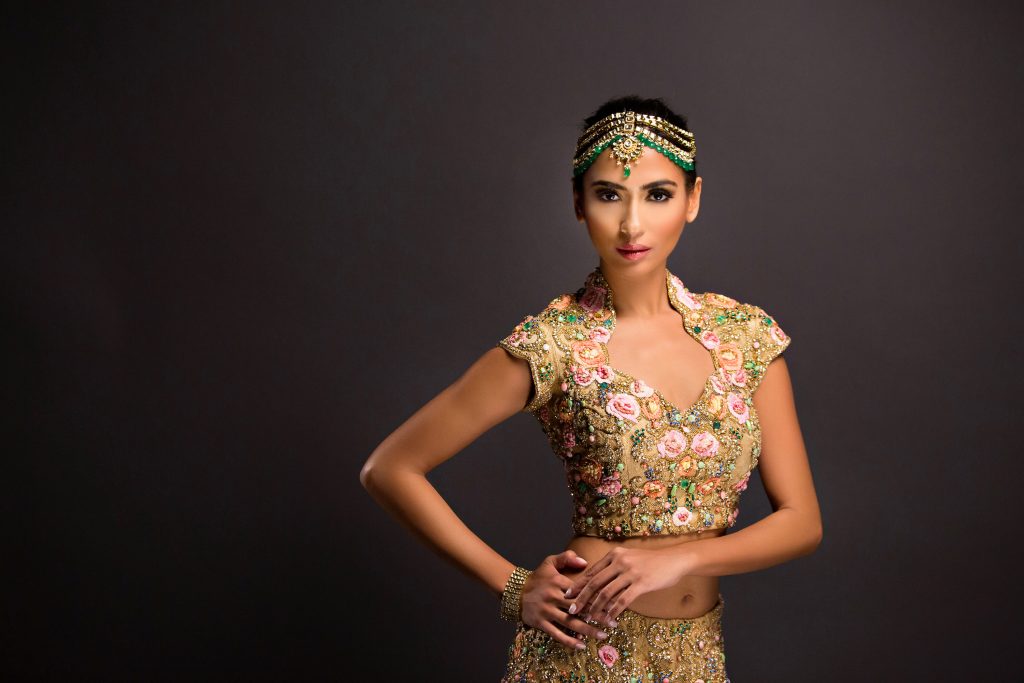 Multi Color Pastel Floral Applique Blouse & Lengha custom by Pallavi Jaikishan | 3-layer diamond/emerald headpiece by House of Marigold in New Delhi, India
5. White on White—Wearing the color white for an Indian wedding is very risque as it is the color of death/funeral for Hindus, but this wedding season it seems that the "tones have turned." Neutrals, nudes and blush tones are all the rage with elite brides from Manhattan to New Delhi to Europe. And what better way to make an all white outfit really make an entrance with jet black smoked eyes and super nude lips!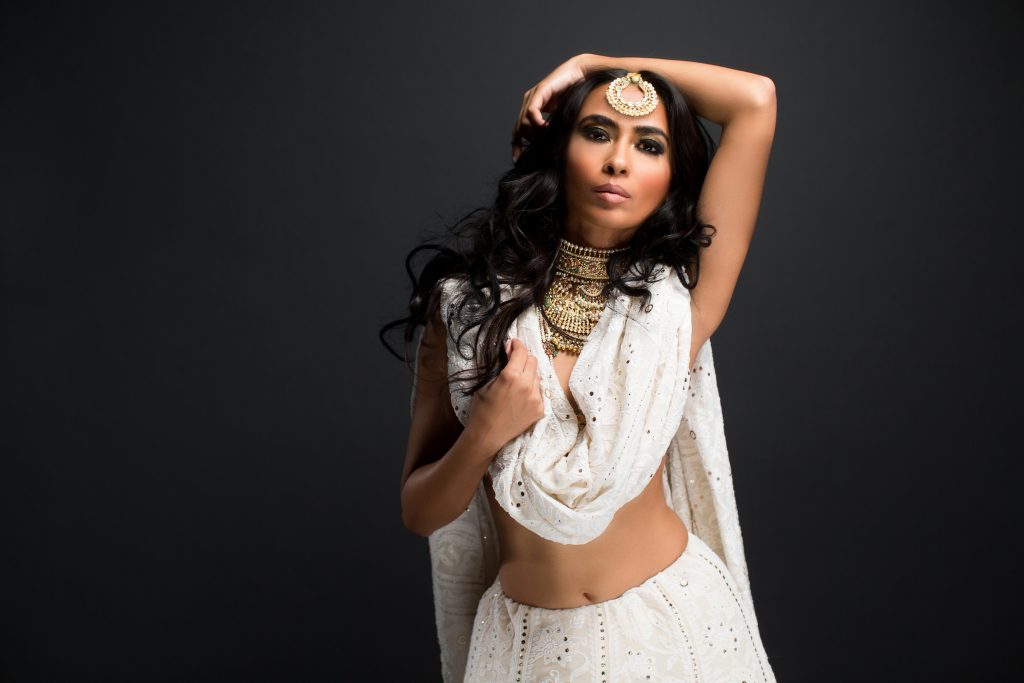 All white outfit from Karuna Chani's private collection | Necklaces- Surana Jewelers of Jaipur | Tikka- House of Marigold New Delhi, India
---
The following photo shoot was brought to you by:
Hair/Makeup: KC Makeup by Karuna Chani | Photographer: Tara Sharma | Stylist: Kollin Carter | Video: Brian Choy @ BC Films | Model: Nilisha Patel of MSA Model Agency
---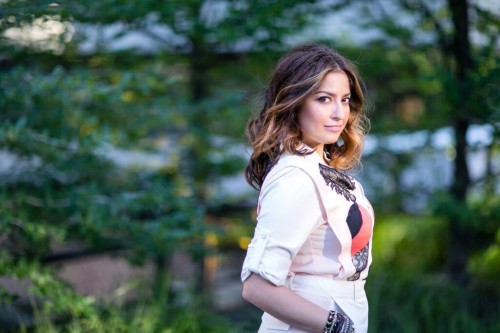 Karuna Chani is an internationally recognized makeup artist, image and skin care consultant. With a background in fashion from Parsons, Karuna is known for her fashion-forward makeup looks and ability to perfectly 'marry' eastern cultural elements with western beauty trends. Bridal clients seek out the KC Makeup touch for that contemporary bridal look with elements of timeless beauty.
Going wherever the client is, Karuna has been to Bali, Hong Kong, Singapore, India and Africa to make bridal client dreams come true. As securing a date with KC Makeup to become the 'ever exclusive' #KCBride is an important part of a bride's wedding process, many book as much as 18 months in advance! Fashion clients look to KC Makeup for edgy beauty concepts, with flawless execution. Always photographing beautifully, Karuna Chani and the KC Makeup teams bring their passion for beauty to every client, always delivering.

An avid contributor to magazines and press outlets, just some of the media that Karuna Chani has worked with includes; Vogue India, Atelier Magazine, Maharani Weddings, Cosmopolitan Indonesia, Women's Health India, Marie Claire India, PARADE Magazine, The Daily Makeover, India Abroad, Wedding Affair Magazine, Bridal Guide, Femina and Hello! Magazine India; Karuna Chani's expertise is sought after by beauty editors, bloggers, tastemakers and photographers all over the world. Notable clients include Priyanka Chopra, Shahana Goswami, Caroline Scheufele (Co-president of Chopard), Amrita Singh and Chandrika Tandon.