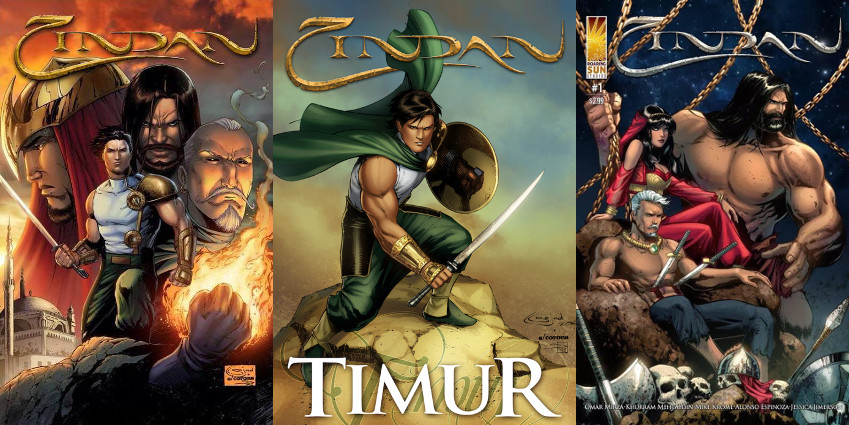 "Zindan," a new South Asian historical comic book, has just released.
Here are 5 reasons you should read it as soon as possible!
1. It takes place in 17th century India (think Shah Jahan and Taj Mahal era).
Although the plot doesn't revolve around the Mughal Empire specifically, it highlights that time period through its characters, scenery, and dramatic situations.
Artist Sajad Shah brings the story to life with his intricate sketches. Shah said his love for drawing comics started when he started copying art from the comics his brothers brought home. When it came to drawing for "Zindan," the decision was a no-brainer.
"This time period is full of some amazing stuff and people haven't sent it yet in this medium," Shah said.
2. Its main characters may or may not remind you of 17th-century versions of Ranveer Singh and Arjun Kapoor.
The plot follows two orphans who are taken up by a group of nobles, called the Ansaars. (Remind you of "Gunday" at all?)
Okay, so maybe not exactly like "Gunday," but how can you not love anything that remotely reminds you of the Singh-Kapoor jodi?
The Ansaars devoted their lives to guarding a notorious prison, and one day, after returning from a quest, brothers Zain and Timur find the prison overrun. It's now up to the two brothers to save humanity from all the evil that escaped.
Honestly, this totally sounds like a future successful Bollywood film plot—say bye to Bala and Bikram and hello to Zain and Timur!
3. The creators are real-life superheroes.
When the creators of "Zindan," Khurram Mehtabdin and Omar Mirza, aren't writing and planning the next issue, they're busy saving lives as doctors in New York City. (Sorry ladies, they're married).
Growing up, Mehtabdin had an interest in history and majored in international relations and political science—with a focus in the Middle East and South Asia—in college. Mirza's passion for comics started at an early age when he received his first comic in the third grade. Since then, he has become an avid comic collector.
"Being a life-long fan of comics, it was always a dream to be part of creating my own comic book," Mirza said. "It did not become a realistic idea until I graduated medical school and actually began to have a regular income."
When they became roommates during medical school, the duo discovered a shared love for comics and enthusiasm for history. This started to spark ideas, which eventually led to the creation of "Zindan."
4. It's a history lesson for an overlooked time period and region.
"Zindan" is one of very few comic books that tells a story based in the South Asian region. It takes place in an era and region that is often neglected.
"We chose this time period because we wanted to create a story that romanticizes our own South Asian history," Mehtabdin said of their creative choice.
5. It's breaking stereotypes the media created about South Asian countries.
Mehtabdin and Mirza hope that readers will have a newfound appreciation for South Asian history and culture after reading "Zindan."
"We want brown skinned superheroes represented in the media," Mehtabdin said. "We want kids in the region to be able to look up to characters that they can relate with, by name and overall identity."
Mirza said that while he hopes "Zindan" inspires people to learn more about South Asia, he wants readers to walk away with smiles.
"Just having a good time would be a win for us."
The good news for all of us is that we can now purchase our own copy of "Zindan" on the official website, or via the mobile app, Comixology. You can even help fund the next issue, by buying a "Zindan" T-shirt on Booster.
The team also travels to various Comic Cons, so check out their Facebook page for up-to-date news!
[Photos Courtesy: "Zindan"]
---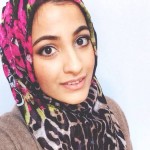 Hera Ashraf is a graduate with a Biology degree, hoping to pursue medicine. She is a self-proclaimed foodie with a passion for desserts. Coffee and Bollywood are her two most favorite things. She loves to read, even though she barely gets time for it anymore. Brown Girl Magazine allows her to write about the things she loves, and then shares it with the world. Her ultimate goal in life is to become a world wanderer.