by Shezda Afrin
As an international actress and singer, Priyanka Chopra has it all. She is said to be no less than a superwoman since she's known to juggle multiple projects at once. Informally knows as Piggy Chops, everyone knows that the actress is also a style icon and many await her presence on the red carpets.
Aside from her sultry voice, it has been said that her lips have always been one of her most attractive features— some even compare her pouts to that of Kylie Jenner's. And the best part is, she's always seen experimenting with lip colors. One day she is seen sporting a light pink, matte, lip and a bold red the other.
No matter what the occasion is, Chopra never fails to give a statement through her lips. With each shade, she tells a different story, or so it seems. So here's revisiting some of her most popular lipstick looks yet! 
1. The Classic Red
She got that red lip, the classic kind we all like! This cherry red, matte, lipstick reminds me of MAC's "Ruby Woo" and pairing it with a plain white blouse speaks more than a thousand words. You can see yourself carrying this look at a brunch, or actually, just about anywhere! It can never fail.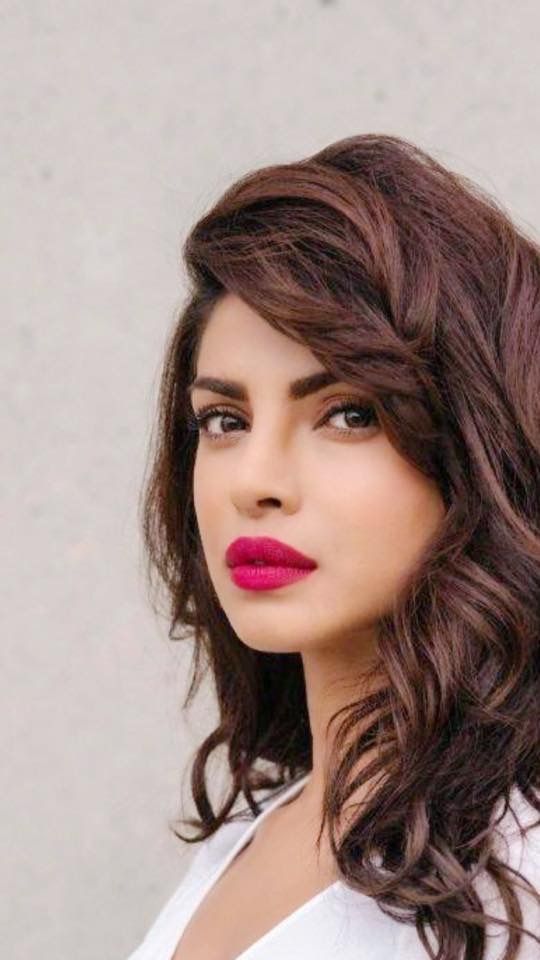 [Chopra looks absolutely ravishing in this shade of red, don't you think? Photo courtesy: Pinterest.]
2. The Perfect Purple
Who says your outfit and lipstick can't share the same shade? Many are self-conscious when it comes to wearing the same lip stain as the color of their outfit. Well, say goodbye to that fear of yours, because Piggy Chops shows how it's done. Whether it's faint purple or glossy magenta, be bold and wear a similar (probably a little lighter) shade as your outfit. The purple look below is a combination of Lime Crime's Velvetine lipstick in "Fetish" and Dose of Color's Liquid Lipstick in "Berry Me 2."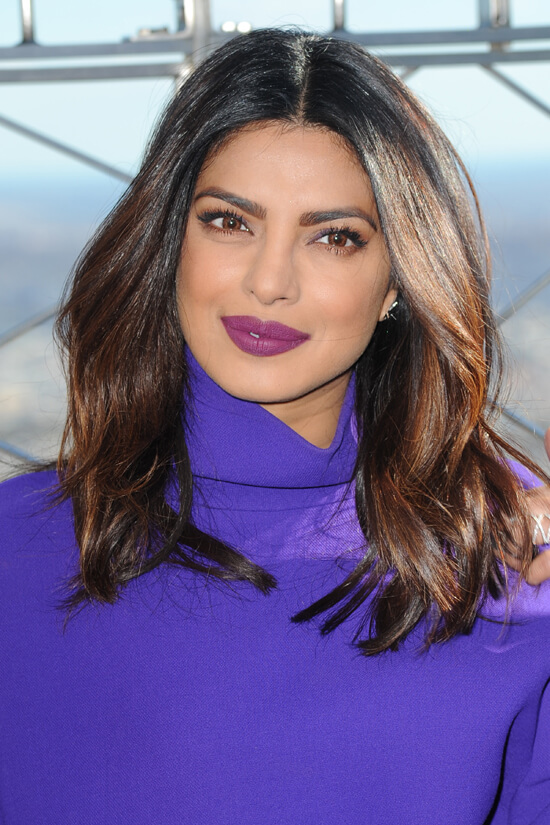 [The Quantico star won much praise for her "all purple" look earlier this year. Photo courtesy: TomandLorenzo.com]
3. The Bold Burgundy
This desi girl was seen flaunting a fall look on Jimmy Fallon. My personal favorite of hers is this shade of burgundy. It is the quintessential color for autumn! You can try Urban Decay's "Bruise" to get this look! 
[The desi girl reiterates the importance of sporting the autumn staple, a burgundy lip. Photo courtesy: popsugar.com]
4. The Touch of Nude
Now, this is a definite party look we all strive for! A glamorous outfit with a simple makeup look. The Quantico star seems to be carrying a shade almost similar to MAC's "Runaway Hit."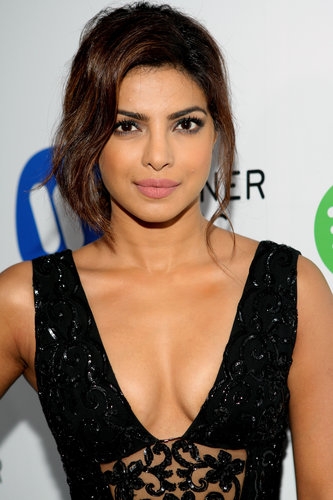 [This look defines glamour and simplicity all-in-one. And yes, that's possible! Photo courtesy: Health and Glow.]
5. "Moon" from Kylie's Lip Kit
Saving the best for last! Chopra gave the girls on Instagram a complete ooh la la moment with this one. Do I hear Kylie Chopra? She surely is seen setting a standard with this one. Chopra mentions that she is a fan of Kylie Cosmetics and that this sensuous lip color is from the very specific line. Try the shade "Moon" from the infamous kit to get this look!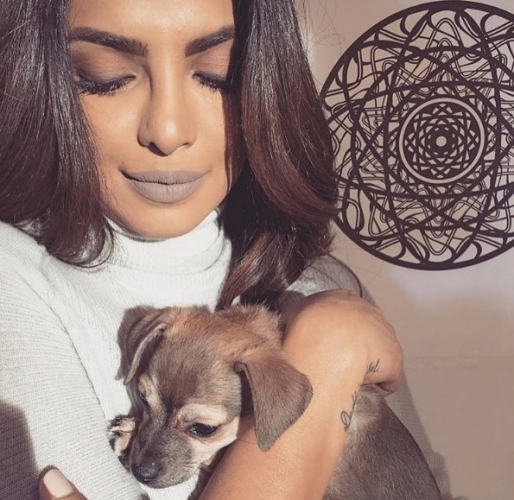 [Chopra is seen wearing the color "Moon" from the infamous Kylie Lip Kit and has even said that she loves her colors! Photo courtesy: Elle.in.]
---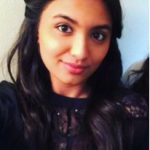 Shezda Afrin is a college sophomore from Pennsylvania studying on the Pre-Med track, with a focus in Public Health and Writing/Publishing. She loves to travel with her family and witness different cultures. You will probably find her spending her Friday nights watching Bollywood movies with a plate of mini samosas in hand. She hopes to highlight the many talents of our South Asian youth in America through Brown Girl.