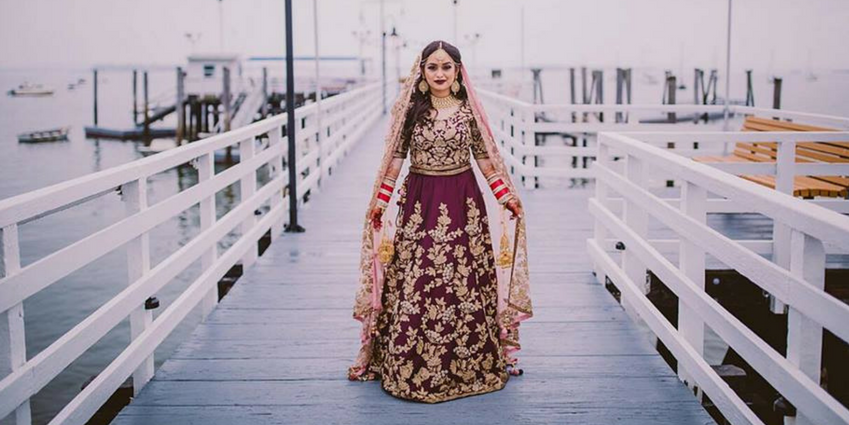 Getting married is one of the most important moments in a woman's life—no matter how much you loathe the wedding planning. What may come second to finding the right guy is finding the perfect bridal outfit. While red, pink and gold tones are the hues for traditional desi bridal wear, the newest trends are all about moving beyond conventions and reflecting your personality through your lehenga, sari, or gown.
Keep reading below to see which bridal personality suits you best and happy planning, ladies.
1. The Ethereal, Floral Bride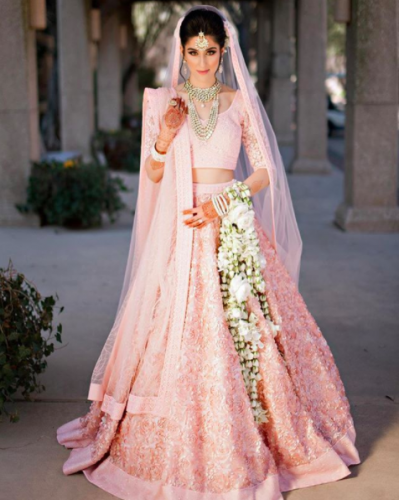 People always dream of their fairytale wedding, but lawyer and designer Natasha Arora actually looked the part! A pastel-colored, simple lehenga accessorized with flowers (which can also complement your wedding decor) like this one can really set you apart from the heavier, richer outfits many brides choose. Pretty in pink indeed!
2. The Regal Bride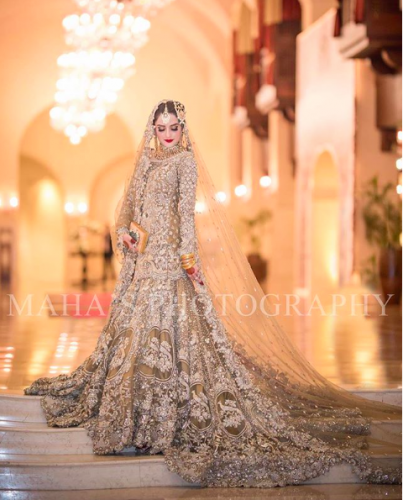 [Photo Source: Maha's Photography]
This bride definitely looked like royalty in this drop dead gorgeous embroidered outfit. Seriously, is there any part of this attire not filled with intricate lace detail, beading, or sparkles? A neutral-colored lehenga or salwar like this one screams grandeur and is sure to be a show stopper at your ceremony.
3. The Traditional South Indian Bride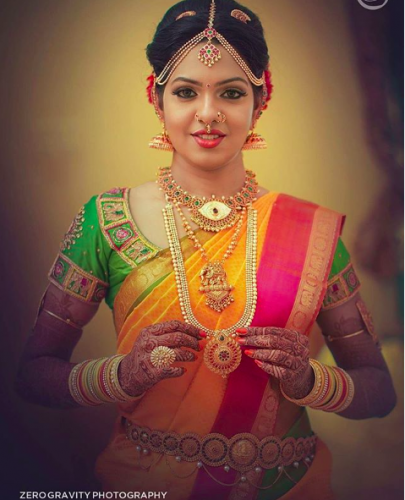 [Photo Source: Zero Gravity Photography]
Old is gold, as they say. The bride owned this simple, traditional South Indian outfit and jewelry on her wedding day, and you can too. Following your cultural and religious traditions and even reusing a family sari can add a personal and meaningful touch to your big day.
4. The Modern, Indo-Western Bride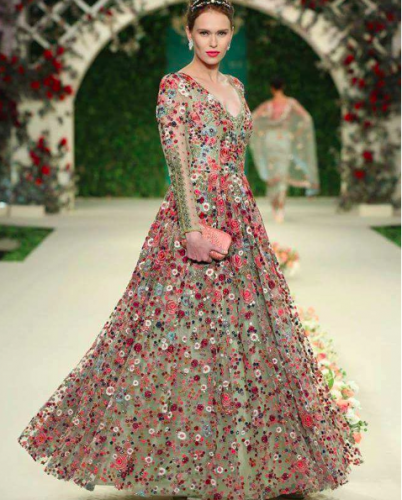 If wearing a one-piece dress without a dupatta is more of your thing, a piece like designer Varun Bahl's gown may be the right pick for you. Not only is the light blue hue non-traditional, but the floral details are all the rage today. This gown may be especially perfect for an Indo-Western fusion wedding.
5. The Edgy Bride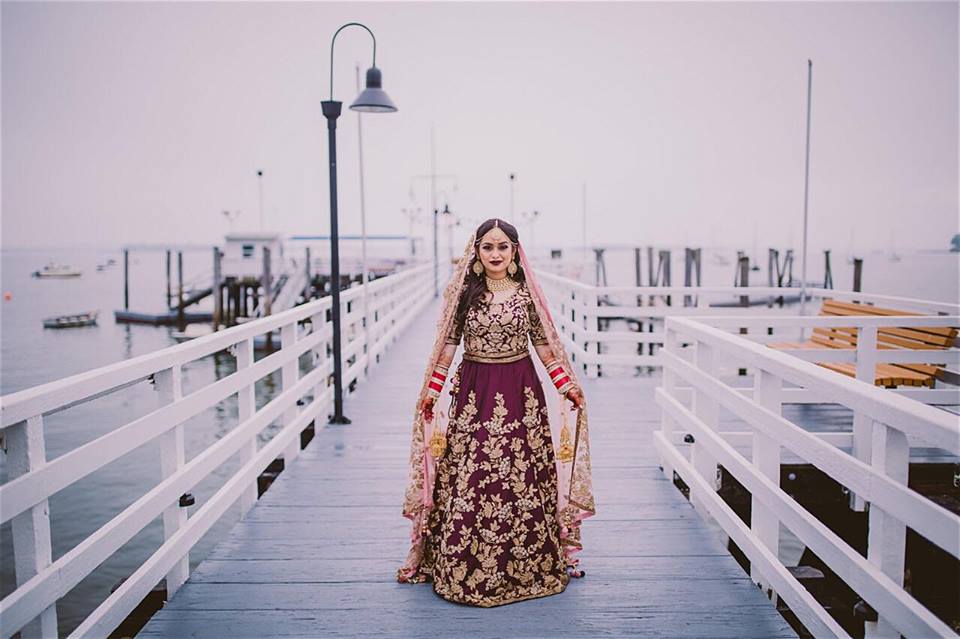 [Bride: Trisha Sakhuja-Walia | Photo Source: A.S. Nagpal Photography]
Although she adhered to the traditional Punjabi tradition of wearing churas as part of her bridal outfit, our very own Brown Girl, and bride Trisha added some subtle hints of edginess and personality to her look by leaving her hair down, choosing a rich burgundy color for her lehenga, and wearing a dark lip color to match. We love the way she kept some traditional elements while changing things up a bit —it sure paid off, as she made a flawless dulhan!
6. The Sabyasachi Bride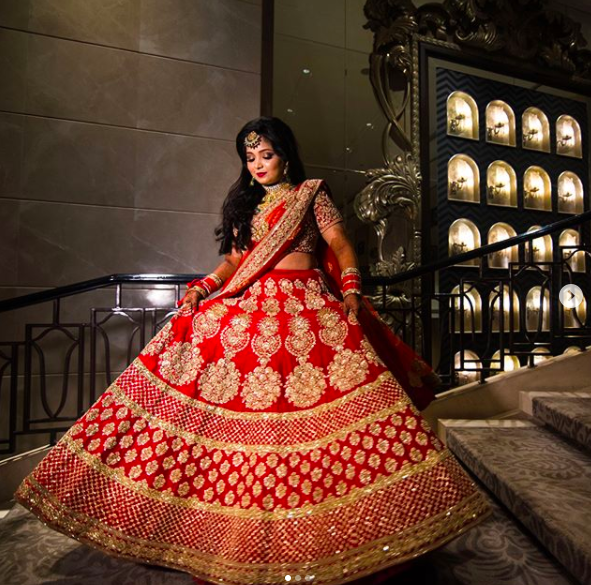 [Photo Credit: Instagram @fotografia9_india]

The Sabyasachi bride deserves its own highlight because let's be real, Sabyasachi Mukherjee makes bridal dreams for a living. The rich red elegance and ornate detail on every inch of his bridal gowns can be spotted from miles away. Bride Nisha Gaud takes our breath away with every step she takes.
When planning your own wedding outfit, don't be afraid to add YOU to your look.
What kinds of trends do you like to see in desi wedding wear? Let us know in the comments below!