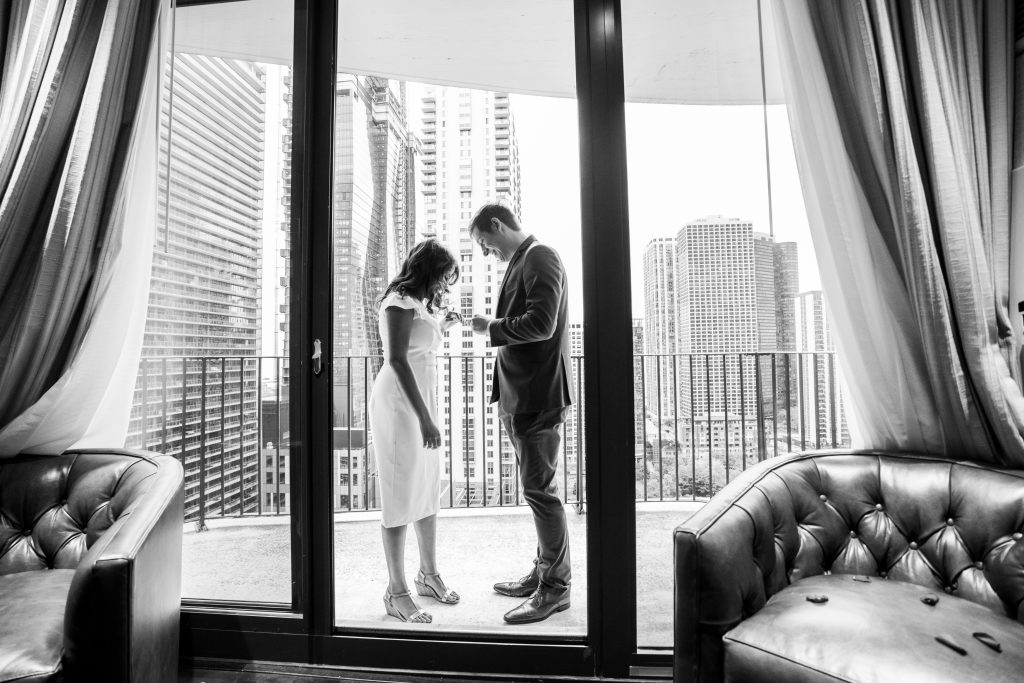 Getting engaged is an exciting and anxious process. Everyone has a unique way that they imagine their proposal. Whether it's an intimate moment with just the two of you or an extravagant surprise surrounded by your loved ones; it is important to hint to your significant other what you would like them to consider. Some people may want to plan their engagement and co-propose, while others would like one person to take the initiative and be creative. No matter how you both envision this special day, here are some tips to consider as you dive into the next big chapter of your life. 
1. Discuss important topics before getting engaged
Where do you see yourself in five years? Where do you want to settle down? How do you manage finances? Do you both want kids? How will you separate chores in the house? How do you both argue and is it effective? What is the most important value in your life, career, relationships, family, kids? What are your faiths and how do you practice?
2. Go ring shopping
 before getting engaged
If there is one thing you may not want to be surprised about, it's probably the ring. If your significant other is spending a pretty penny on your ring, you two should go ring shopping. It is super fun and you get to see what styles you like. Pinterest will not be the same. When you try that rock on your finger, you see how much sparkle you want, what color you won't get sick of, and how big of a diamond you want. Usually the bigger the carat doesn't mean better. You don't want a diamond or gem that overwhelms your finger. Talk about budgets. Look at different places to see their insurance policies, ring resizing and cleaning, as well as if your gems are ethically sourced! 
3. Hint what you want in a proposal
Do you want to be completely surprised? Do you want your hair and nails done? Do you want it to be intimate or with a bunch of your loved ones around? Do you want it to be during dinner or on vacation? I told my fiance that I did not want a restaurant proposal and I wanted my nails done. It is ok to say what you want and still allow them to be creative. 
4. Pre-engagement anxiety is so real
So if you both have talked about getting engaged and you give a window of when you'd like to be engaged, know that you'll keep thinking the proposal is happening and it won't. The anticipation of thinking "it's going to happen today" and then it not happening is frustrating. You get all dressed up, everyone around you assumes it's going to happen, and when it doesn't, you have a lot of explaining to do. It's exhausting. 
If this happens to you, have an open and honest conversation with your significant other. Express that the anticipation is stressing you out and you'd like to know what they're going through. My fiance and I had gone to Cancun and Europe during the "window" of opportunity and there was no proposal. I figured during our first trip he was busy with interviews, but because he suggested traveling to Europe, I really felt like it was going to happen then. 
Towards the end of our trip, we had a deep conversation about my anxiety towards waiting and his vision of creating "the perfect" proposal. Now that he proposed I see what he meant. Europe would have been a cop-out for him because he wanted to do something more extravagant and creative. So also, it is best to be patient! However, if the anxiety is consuming your thoughts and you are unable to focus, it is imperative to communicate. 
5. When they propose you will not remember what they said
I still don't remember what my fiance said when he got down on one knee. I didn't even let him talk that much and I think I said yes without him asking the full question! I was just so excited and all my loved ones were watching. Luckily, my fiance knew he wouldn't get a word in, but I do wish I had I let him speak!  
6. The proposal will be amazing no matter what
It's a special time for the two of you. Enjoy the moment and do not post on social media until you've told your close friends and family and feel ready to share your happiness with the rest of your world.