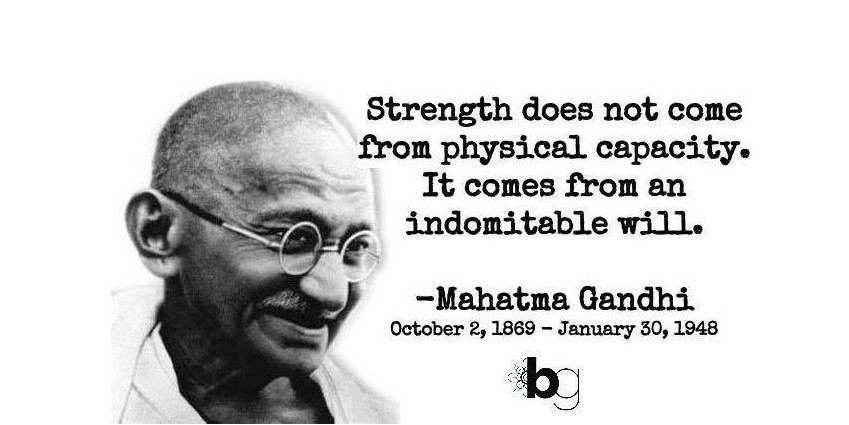 by Raji Ganesan
Everything comes to a quiet halt in the Ganesan household so we can watch "Gandhi" (1982), the Oscar-award winning movie about the great freedom fighter's life.
I watch my parents slow down and listen, their eyes celebrating the screen. My father nearly absorbed by his lazy-boy couch, is resuscitated when Gandhi utters the words:
"If they kill me, they will have my dead body. Not my obedience."

"What a man," my father sighs.
My mother, unable to totally stop her domestic duties, washes the same dish over and over again, enamored by this human being's capacity for peace.
My father is immune to the boredom of repetition, so it is likely that he may watch the movie again in a matter of days.
He is one of many immigrants in this country who was driven by a dated vision of the American dream. And, as a result, is hungry for institutional validation. The tentacles of Western success suctioned their way into his textbooks, which he studied by the flickering light of Indian streetlamps. He has never said an ill word against his abusive father—honoring his roughness in life, and death. He eased the rebellion out of his younger brother, turning him away from a life of aggression and neglect, and pushed him towards one of responsibility.
I think of all of this, and I wonder if my father has learned anything from Gandhi. I have never heard him speak unkindly of an American institution, and I was never encouraged to push back against authority. I was never warned that I may experience unfairness, and that has made me angry.
It still does.
Because we have so much to fix in this country. I am not numb, nor am I hopeless, but we cannot expect to improve our homes if we do not own up to their imperfections.
And then, it hits me.
My father has been living in America for 30 years. He sits transfixed in front the Indian TV channels instead of attending a town hall meeting. My Appa has worked as hard as he has, and saved to accumulate as much as he has, so that every now and again, he can go back home.
"Even for a minority of one, the truth is still the truth," Gandhi said.
What a gift Gandhi had—such a tremendous sense of belonging. That sense is exactly what gives us the strength to believe that what we do and say matter. And not because of guaranteed result, rather because of guaranteed change. Who are we to think that our words or actions don't play a role in that change? I feel at home here. I hope that one day, I can share my home with my father.
---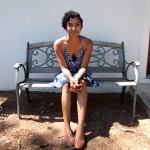 Raji Ganesan an undergraduate student, performer, teaching artist, and activist in Arizona. She is a grateful first-generation Indian-American woman, who looks to dance as her translator. In her artistic practice, she is fascinated by women, humor, myth, and diaspora communities. She is passionate about education, socially responsible uses of technology and creative placemaking. Raji believes safe creative spaces strengthen communities and unlock our capacity for compassion and personal transformation.