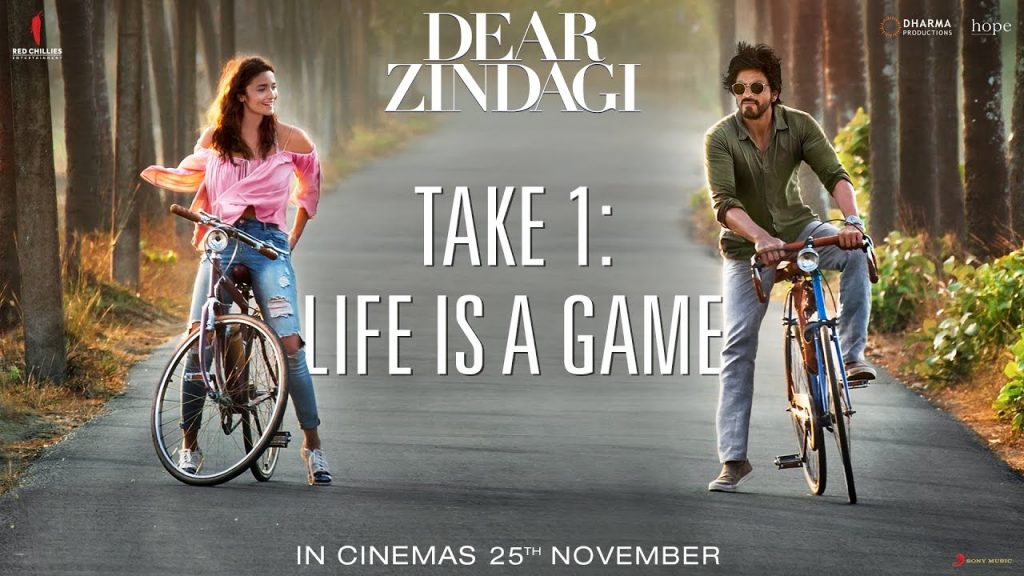 Netflix is so popular around the world for a reason — it offers you any movie you feel like watching, anytime you want to. Do you remember those relaxing evenings that almost require a movie from your favorite genre? That's what the Bollywood movies on Netflix are here for.
The worldwide movie streaming may go through massive promotion thanks to its TV shows and original production. However, Netflix is more than that. The platform has a team of experts who make monthly updates in the movie offer. Old and unpopular productions leave room for fresh and well-received movies. This also happens in the Bollywood movies list, which might just be broader than you think. If you didn't get to it yet or didn't investigate it thoroughly, we have compiled a list of the must-see Bollywood movies on Netflix — all available now.
If any of the below movies sounds tempting for somewhere in the future or you've taken interest in the Netflix Bollywood category, you can subscribe to specialized websites that show streaming updates. Many also want to watch mainstream productions, aside from the Bollywood ones so this is where websites like Netflixguides come in handy.  
1. Manorama Six Feet Under (2007)
This mystery drama came as a unique surprise that stood out from the abundance of mainstream musicals. Manorama Six Feet Under discusses the reality of Indian bureaucracy and its horrors. The movie was so popular and abnormally charming that it was nominated for a Best Actor award at the Annual Central European Bollywood Awards. Abhay Deol may not have received a trophy, but he switched the public's attention back to his career, instead of his personality.
A Junior Engineer at the Lahkot Municipality's Public Works Department live a middle-class lifestyle with his family. Aside from taking a bribe, he is also a failed writer. After losing his job, Satyaveer unwillingly becomes a private detective that becomes implicated in the murder of two lovers.
2. Pink (2016)
The drama is well-ranked on movie platform and in the hearts of its viewers. The courtroom movie is a metaphor of society's views on women and the scenarios such stereotypes can lead to. It might involve three women, but Pink earned seven movie awards and eight nominations.
Three women are seen as guilty of a crime they didn't commit. However, they asked for it when committing another unwritten social crime – they were outside at nighttime. A lawyer decides to take her case and transform it into a mean to change how men should treat women.
3. Black Friday (2004)
The seventh favorite movie of Indians, according to iMDb, also has two award nominations. Black Friday discusses the consequences of the bomb attacks in Mumbai from 1993. The movie tries to come with a thorough and balanced explanation that involves authorities, victims and even perpetrators.
After the bomb blasts, there was a need for an explanation. The movie comes with complete stories of all the people involved. Even middlemen are visible in this plot.
4. Shahid (2012)

Shahid is a biographical movie about Shahid Azmi. The lawyer faced a constantly risking and demanding life and a tragical end. Rajkummar Rao artistically outlines the fine line between hope, joy, sadness and despair. The movie may be controversial for Indians, but it gathered nine awards and seven nominations.
Shahid Azmi was a Human Rights lawyer who considered himself an ordinary India citizen who committed to justice. However, his life turned around plenty of times due to his passion for equality.
5. Talvar (2015)
The biographical drama may seem like a lobby for the devil. Talvar depicts the case of real-life murder of a 14-year-old boy. The story has made headlines when it occurred, and it also became a movie story. Talvar brought together actors Irrfan Khan and Konkona Sen Sharma, and director Vishal Bhardwaj.
Investigator Ashwin Kumar is faced with plenty of theories regarding the homicide and its authors. He also faces its own challenges, as well as realities.
6. Kahaani (2012)

This movie was so successful that it even came with a sequel – Kahaani 2, in 2016. The film earned 12 award winnings and 12 nominations. Vidya Balan became a well-known actress after playing in this national Indian hit.
Vidya Bagchi is a pregnant woman in a city she doesn't know, Kolkata. She is searching for her husband in a world where no one takes women seriously or remember to have met him. Vidya travels and starts to ask questions after receiving negative answers about the existence of her beloved one.
7. Dear Zindagi (2016)

This Indian coming-of-age drama received 5 award nominations and local fame in India. The film had a commercial success and positive critics.
Kaira is a cinematographer who focuses on finding the ideal life. She meets a man who manages to change her perspectives and find joys in the small imperfections of real life.
That's a Wrap!
There are so many Bollywood movies on Netflix to choose from, so grab a coffee, some popcorn and maybe even warm a samoasa because the options are limitless. And most of all, make room for a film that will change your views on how old school Bollywood once was, the plot, new-age style of storytelling and actors might surprise you!