I first heard about Colourpop Cosmetics and their Matte Liquid Lipsticks about a year ago when YouTubers raved about their quality and affordable prices. Before that, I think the craze was with NYX's Soft Matte Lip Creams. This particular product was gaining popularity and is still one of Colourpop's bestseller.
I owned a couple of lippies from NYX, but Colourpop stood out to me with the way it was marketed and the variety of colors available. Being a lover of makeup, with my first pay cheque, that's where my money went. I bought some liquid lipsticks, and I was extremely excited to have them arrive. This was the first time I was buying something online and with my own money, the satisfaction I felt to have had my hard work pay off, was gratifying. Treat yourself, sis!
My shipment arrived less than a week later, and the packaging and card that came along with it was so cute. Colourpop Cosmetics hadn't launched their free international shipping then but I didn't really mind. I was too busy admiring the lipsticks anyway.
I got seven shades, all of which I think would be universally flattering. There are some pinks, nudes, reds, burgundies and even some chocolate-y tones.
Being dark-skinned, "Beeper" is not a color I would naturally gravitate towards; I'm afraid they would go on pale and make me look sickly. However, I'm glad I got them because they're super wearable.  Even if you think they're light for you, lining your lips with lip liner should do the trick.
BEEPER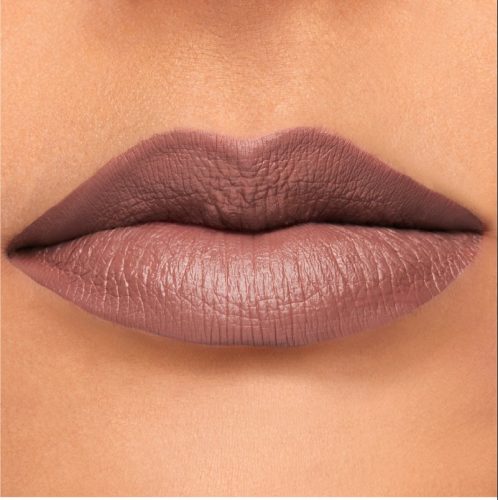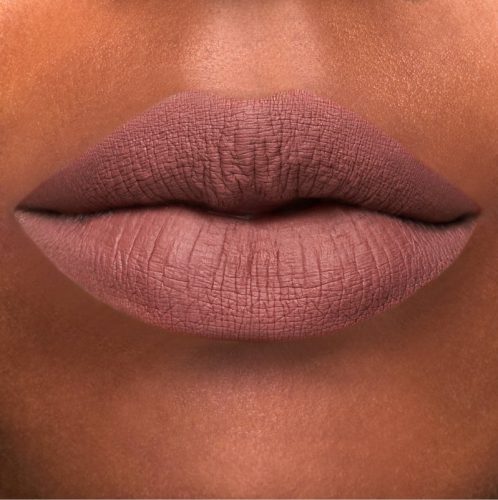 When watching and reading countless reviews on the Ultra Matte Lips, everyone's favorite seemed to be "Tulle," a deep dusty burgundy shade. It's such an everyday color as well, not too dramatic and definitely noticeable.
TULLE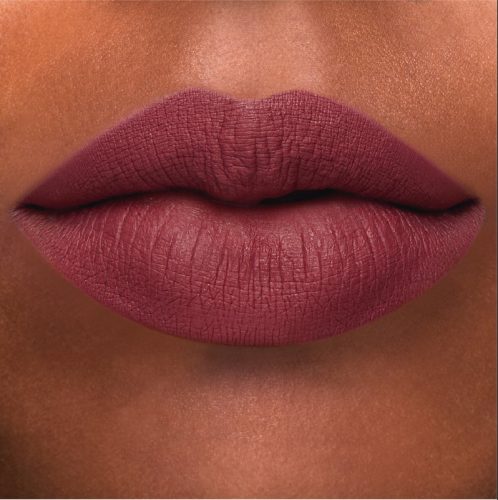 "Are & Be" is that perfect mauve-y pink shade in contrast to "More Better," the classic Barbie pink.
"Avenue" had an orange tint to it the first time I wore it. I find orange tones look a tad too weird on me. I didn't reach for it for a while, but when I wore it again, I realized it was the PERFECT red! Even with no makeup on, red lipstick makes me feel confident and powerful.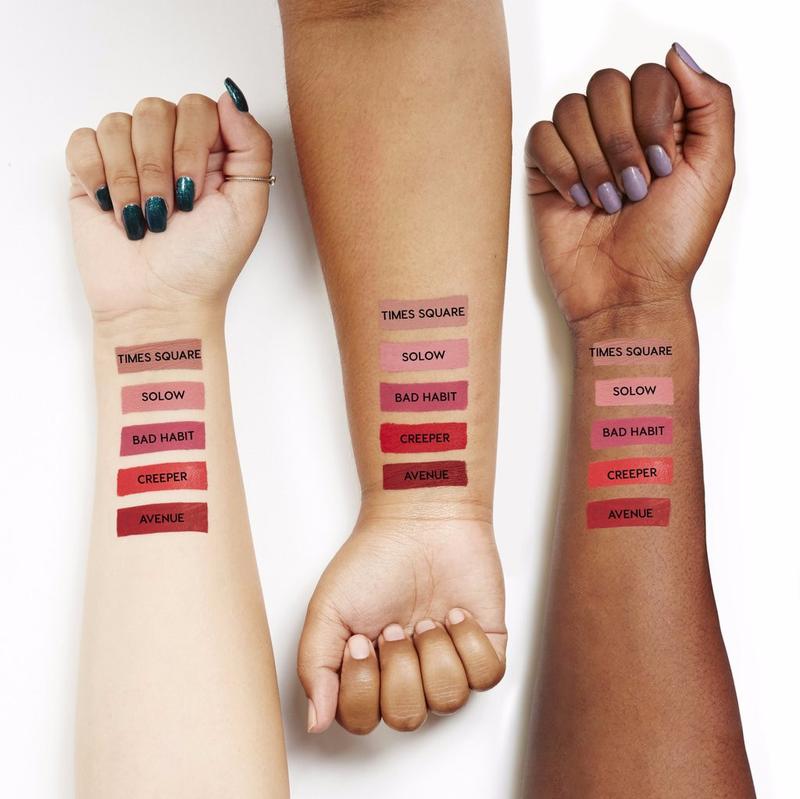 On the other hand, "LAX" is a vampy red, perfect for that night out or even spooky Halloween looks.
LAX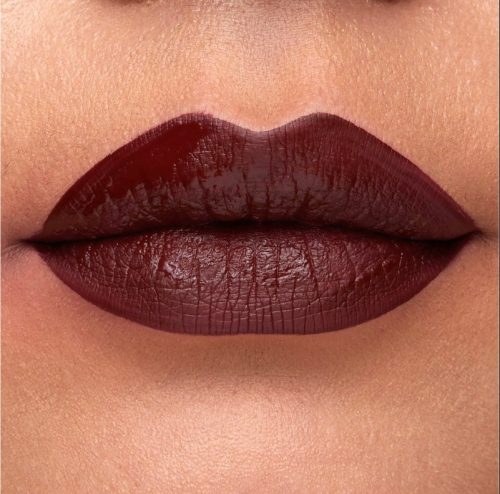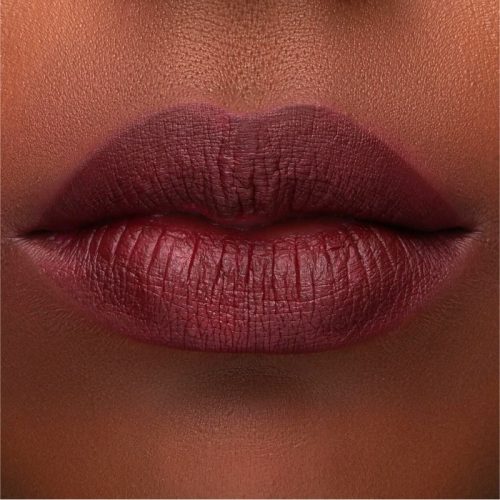 "Limbo"  reminds me of cookies, chocolate, and autumn leaves. This deep chocolate brown would complement copper and neutral tones beautifully.
LIMBO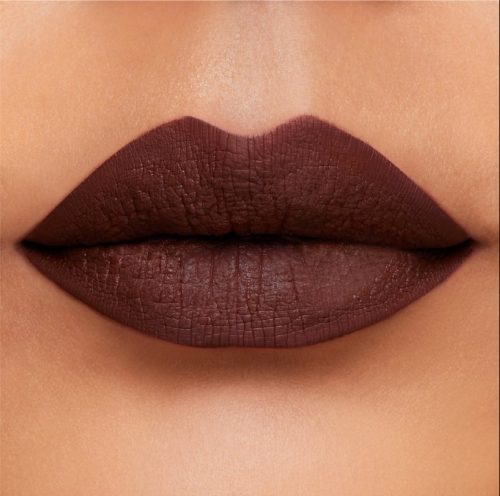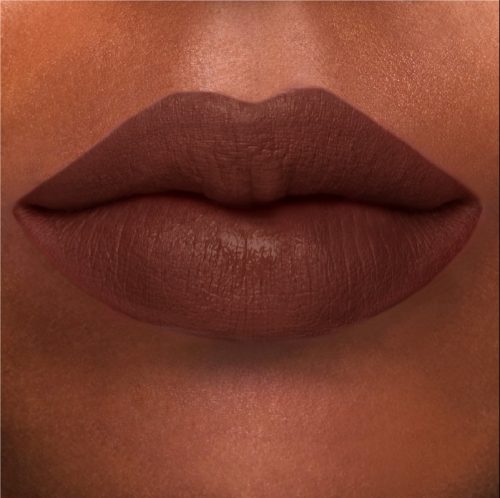 So, if you're looking for the perfect way to jazz up your lippies games, then Colorpop Cosmetics if the way to go — they're on-trend and lit AF! So get clicking, girls!
---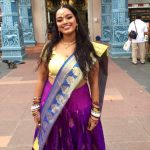 Tricia Ferdinandt is a Malayalee, Tamil and Gujarati girl born and raised in Singapore. She practices the Indian Classical art form, Kathak and cites Kangana Ranaut as her role model. When is not looking at art and sipping on chai (or working to pay the bills), she spends her time watching Indian films of many languages.