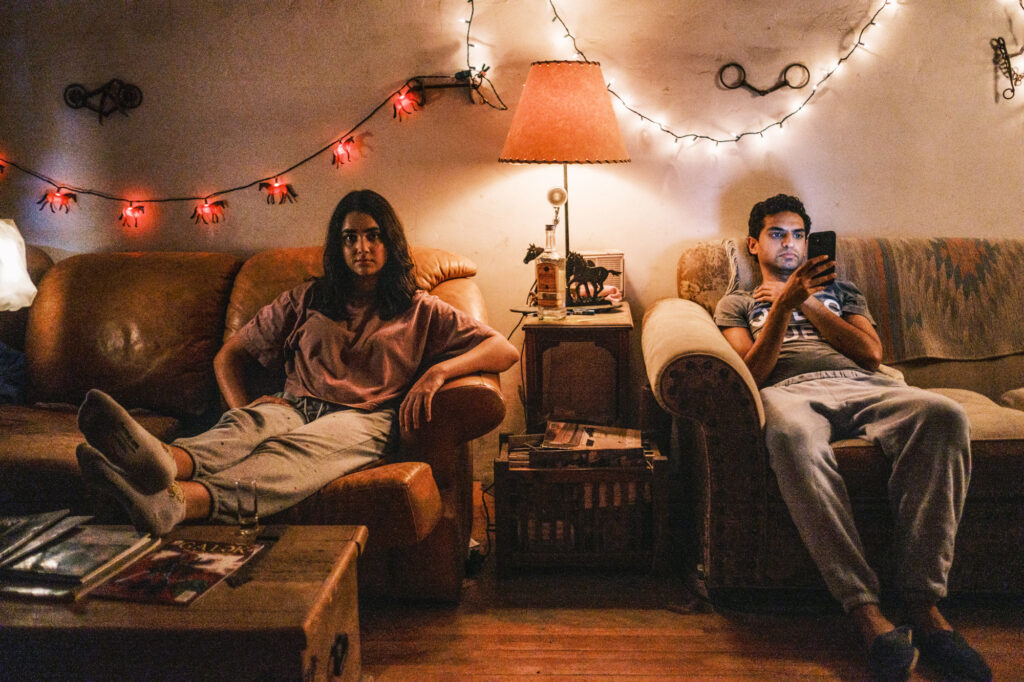 Geraldine Viswanathan and Karan Soni star in a new rom-com "7 Days," in which both characters are set up by their parents via Shaadi.com in hopes to get their children married to a good Indian spouse. Taking place right before the world went in to shutdown, this film features my favorite kind of trope, is it Stockholm syndrome or is it love?
Just kidding. Maybe.
The movie starts off with the two on a first date at a park, awkward, uneasy, and endearing for the audience to watch. Their date is interrupted by their phones going off with notifications about the world shutting down. Ravi (Soni) ends up having to stay with Rita (Viswanathan) for 7 days. And that's where the real story begins. Lots of truths and unlikely pairs come together in odd and funny ways.
"7 Days" is written by partners, Roshan Sethi and Karan Soni (with Sethi as director), their first time collaborating on a project together. "It was our saving grace during the pandemic." Soni said during our interview. Created at the height of the pandemic in 2020, Soni and Sethi wrote the script within a week and knew they wanted to cast Geraldine for the role of Rita. She said:
"It was inspiring to work on this film. It was the peak of COVID, and if anyone was going to make it work [shooting the film] it was these two guys."
Check out the rest of the interview below:
Despite a pandemic-centric premise and a lot of COVID talk, the central themes of "7 Days" are universal. The film premiered at the 2021 Tribeca Film Festival, and won best first feature at the 2022 Indie Spirit Awards. The film was released in theaters on March 25 and now is available on demand and digital (you can also pre-order on iTunes and Amazon Video).