When I first started wearing makeup, I was overly dependent on YouTube tutorials. Moisturize, color-correct, apply foundation, conceal, bake, contour, do the eyes, highlight. Fast forward to 2018, makeup and beauty are not about following steps to achieve the "perfect" look. Instead, it is what it was always supposed to be – a way to express yourself. There are only a few things in life where you can break the rules according to your desire, and thankfully, breaking makeup rules is one of them.
First and foremost, we have got to erase the boundaries between what is "day" and "night" makeup. Yes, of course, you may not want to wear glittery eyeshadow at your 9 AM conference. However, the line between what is appropriate for day/night makeup is getting blurrier day by day. So, there's room there to experiment a little bit.
Along with that tip, here are a few makeup rules that you can break without thinking twice!
1. Do NOT wear colorful eyeshadow
Err… A pop of color is all the hype! You do not have to keep up with a warm or cool tone anymore. A few months ago, we would have thought twice about wearing bright yellow, orange, or green eyeshadow. Now, adding bright eyes to your look is what Summer 2018 is all about! Don't worry about whether or not you can pull it off – just go for it with a matte-daytime look! And for some inspo, let the fashion queens of Bollywood show you how it's done!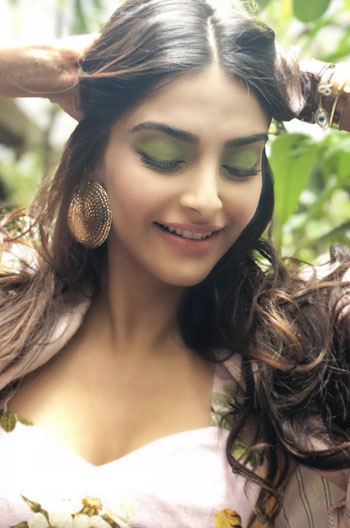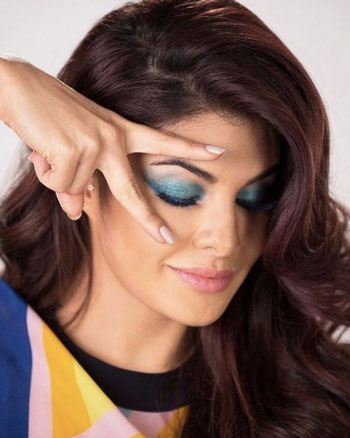 2. A winged eyeliner is the best way to style eyes
We have always heard the saying "May your eyeliner be sharp enough to kill." What if I told you that there are more ways to shape your liner and still slay? Even if you do not have a winged eyeliner to top off your look for the day, you can still pull off a stunning face. How about a straight line from start to finish? Maybe you prefer no liner at all! If you want to try something totally unique, you can add colorful eyeliner to finish it all off!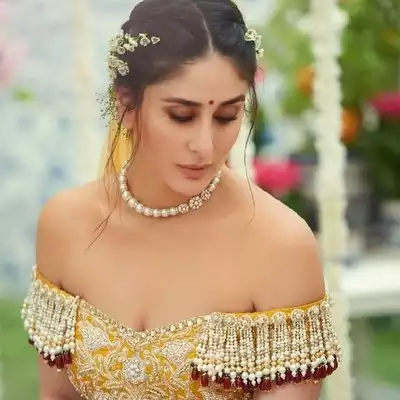 3. Do NOT wear dark lips with bold eyes
Chuck this one out the window right now because wearing a dark lip shade with bold eyes is not only the trend but also a representation of how expressive you can get with makeup! You do not have to worry about wearing a red or maroon lip with a smokey eye. I mean, just look at these beauties slaying their looks while breaking the rules.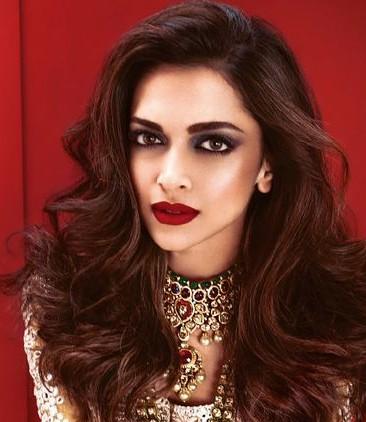 4. A darker lip pencil is the only way to go
Who says?! Use a similar shade matching your lipstick or gloss to amp up your lips! I'll let this look do all the talking.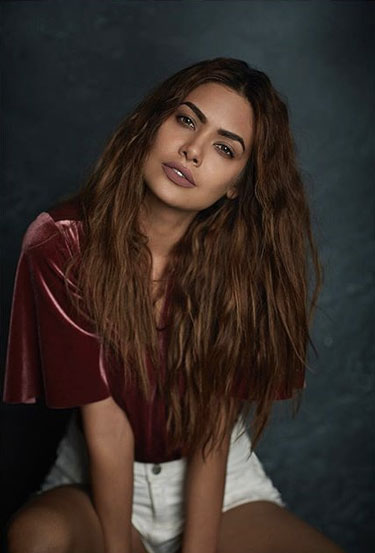 5. You have to have perfectly drawn eyebrows
Perfection has a different definition when we discuss eyebrows and we are LOVING it! While the signature Deepika Padukone or Aditi Rao Hydari brows are to kill for, this trend ain't that bad. Groom your brows any way you would prefer – so natural! Can this get any better? It reminds me of the young Kareena Kapoor Khan from her Refugee days.
6. Highlighter is only for the cheekbones and the corner of your eyes
I love putting highlighter all over my face before applying foundation! Why? Simply to glow! I am starting to become aware of the fact, that with makeup, you do not necessarily have to follow the "procedures." In addition to skincare products that aid glowing, putting highlighter wherever you prefer, be it the forehead, nose bridge, chin, or your collarbones, is totally permissible!
7. You have to use brushes or a beauty blender to apply your makeup
When I was doing makeup for an event with my grandma next to me, she suggested just using my fingers – it is easier and quicker! Even YouTube makeup artists go for using their fingers to apply their makeup for a smoother finish. Try it out! Take a break from the Kabuki brush and your beauty blender. To add a twist, use a lighter pink or peach lipstick to swatch it over your cheeks and blend with your fingers!
Break free of the makeup rules, ladies! Be your own guru, that's what #BrownGirls are! Let us know of other rules that you tend NOT to follow while doing your makeup!