The annual Women's March is set for Jan. 19 in New York City and many other cities around the country. The march was formed as a reaction to President Trump's victory in 2016 and exists to fight all forms of bigotry and discrimination with the prime objective of uplifting the voices of women who are often drowned out by others.
The first march had as many as 500,000 people, some showing up in the iconic pink knit hats known as the "pussy hats." Many other women's marches also took place that day in Chicago, Washington, D.C., Los Angeles and even Zimbabwe and Antarctica.
There is a common misconception that the Women's March prime purpose was to only support women's rights. However, it was designed to support many causes, including reproductive rights, criminal justice, climate change, and immigrant rights, Muslims, gay and transgender people, and the disabled—all of whom were seen as vulnerable under Trump's administration.
This year's Women's March is fraught with tension that stemmed from severe allegations directed amongst the leaders/founders of the march. Teresa Shook, the founder of the march, has accused the co-chairs of the Women's March of associating with factions promoting racist, anti-Semitic and anti-LGBTQ sentiments, thereby polluting the mission and values of the March.
Meanwhile, the co-chairs have hit back at Shook, stating their open rejection of such bigotry and implying that credit for the actual work is being stolen from them. This controversy has allegedly led to several regions canceling their respective marches.
We think it is a shame for what started out as such a powerful, empowering movement to be tarnished with this controversy. We think it's still important to raise our voices and be heard on this very important day.
Here are a few items that you'll want to be sure you check off before attending the march:
1.  Don't forget your poster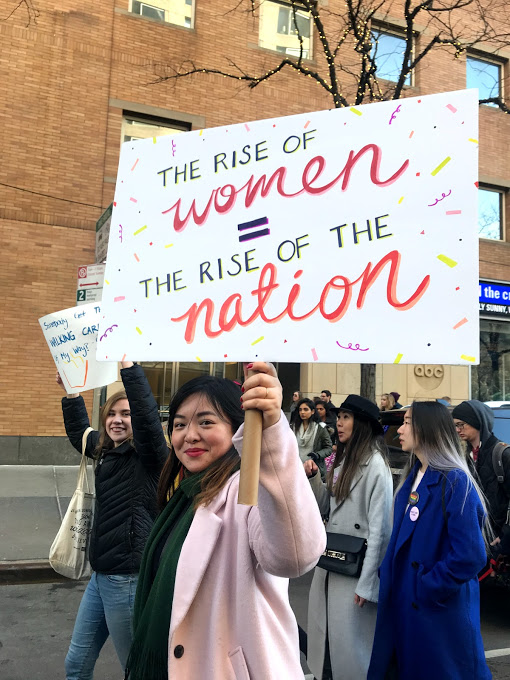 Hopefully, you've gathered your friends together and made posters for the day's event, you can show what you stand for through your sign. And if you're having a hard time thinking of something clever to write, you can use inspiration from previous marches.
2. Pack lightly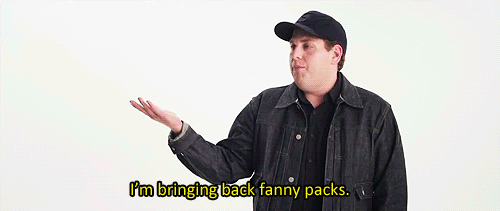 You'll want to pack a water bottle, snack and some chapstick in a small backpack or fanny pack since your hands will be full with the poster and it will be very crowded around you— better to be prepared.
3. Introduce yourself to others and network!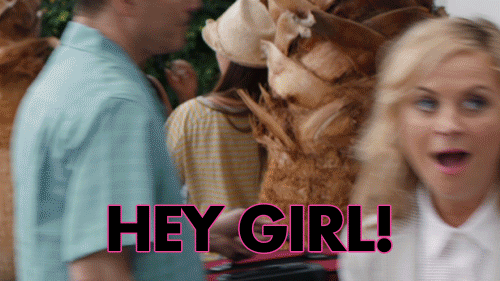 People have their own story and unique reason for why they marched. I met someone who experienced sexual assault and the injustice of the justice system so she attended to build awareness in the South Asian community. Growing up around harmful stigmas about sexual assault, she was there to represent those who can't come forward themselves.
4. Be mindful of the little children around you!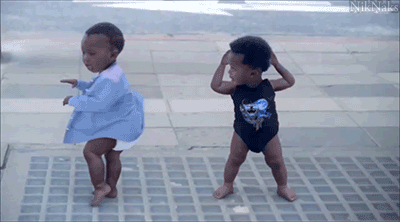 Not only will there be adults marching, but there will also be many younger children. Fighting for their rights and the generations to come, children are the voices of the future (and it's never too early to be involved). If you're bringing kids with you to the march, be sure they stay nearby and have a designated location to meet up in case you are separated, as well.
5. Wear comfortable shoes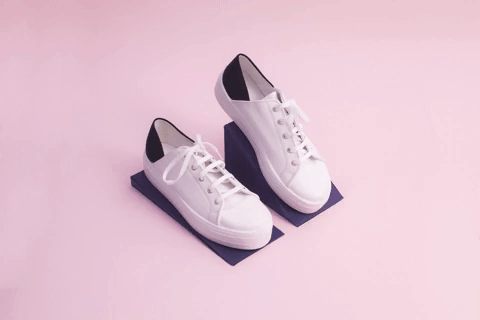 You will be standing around for a long period of time and will be walking for a few hours so comfortable shoe wear is essential.
6. Get familiar with the Women's March map!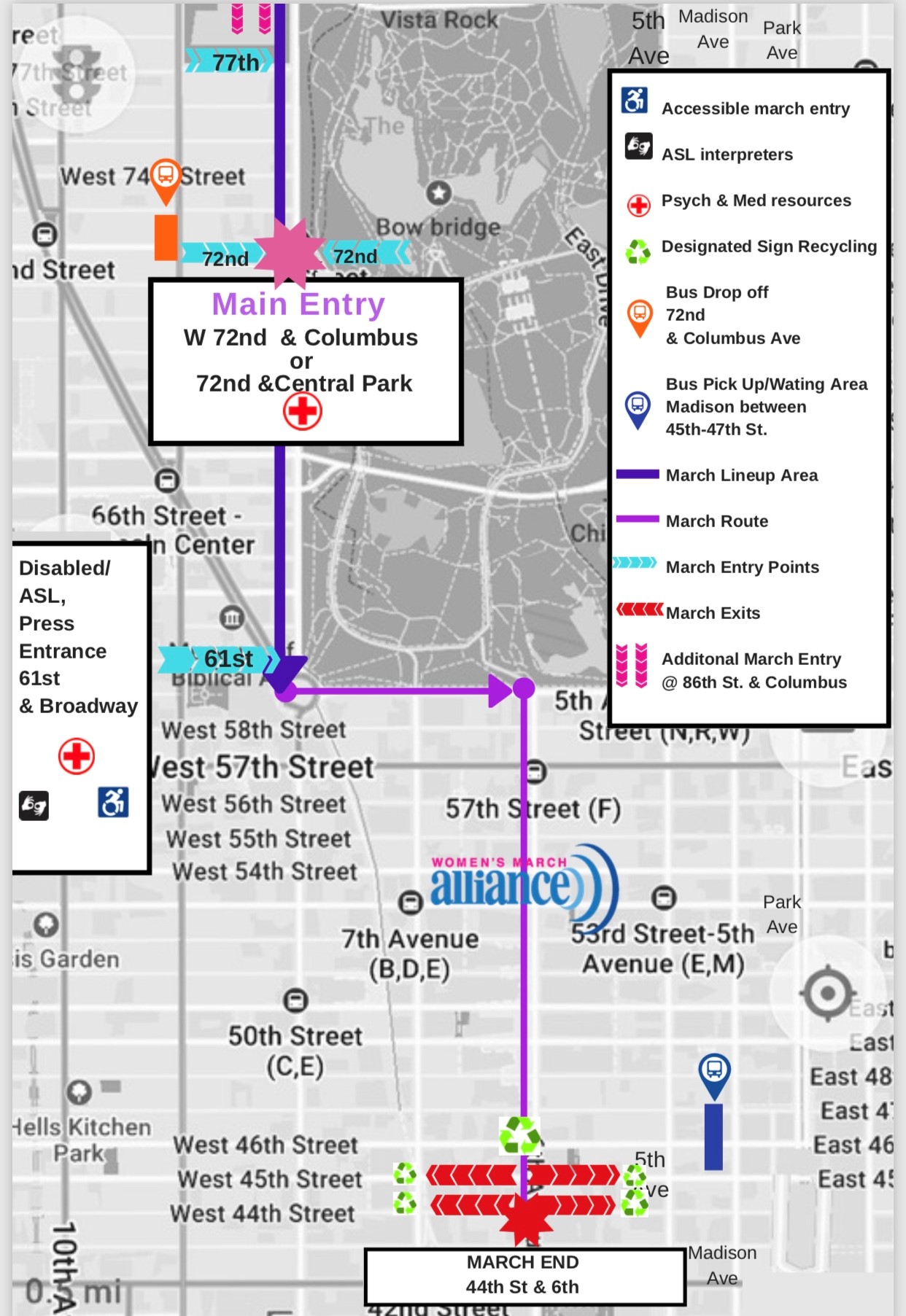 You should familiarize yourself with the Women's March map so you know where to start, take pit stops, and dispose of posters. This way you'll be prepared and won't have to worry about pulling directions up on the internet since the connection will be low because of the high volumes of people that will be attending.
7. Arrive early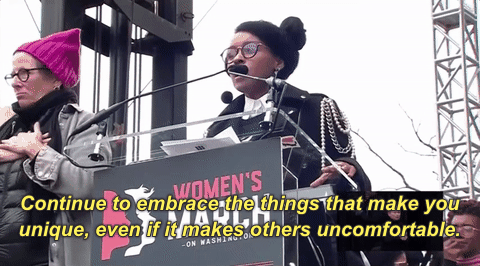 If you get to the march early, you will see incredible speakers—Janelle Monae was even at the Washington, D.C. Women's March last year! If you're spotted in the front you can possibly also be interviewed by different media outlets to share why you came to the Women's March and empower women around the world. Be ready to make history and be at the front lines of smashing the patriarchy.