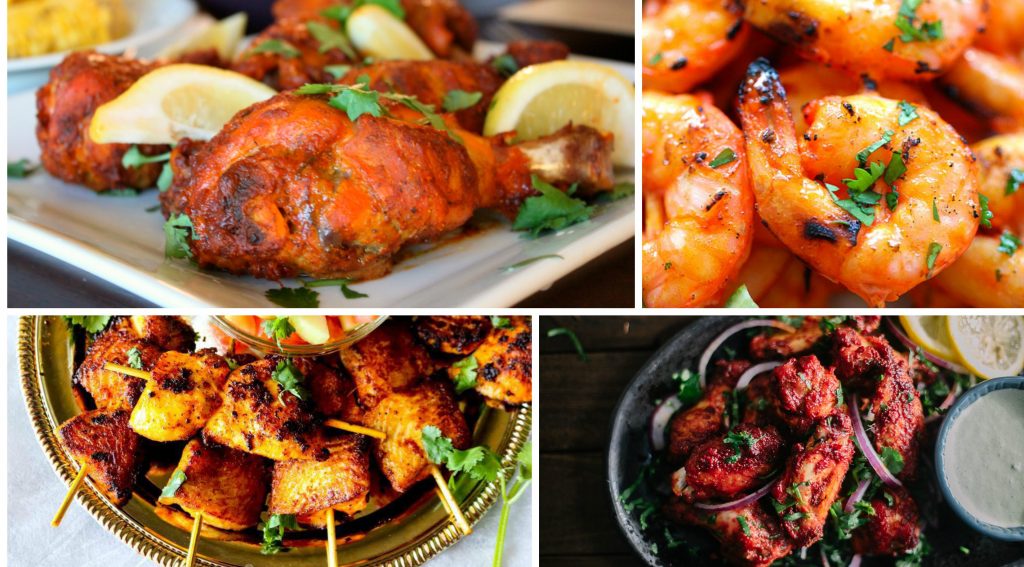 When you think back to a signature dish at home, what is it? For me, one of those dishes is my dad's Tandoori Chicken. In our house, we had two head chefs growing up, my mom and my dad. My dad was always at the tandoor and grill experimenting with recipes, feeding us homegrown vegetables and herbs, encouraging us to "play" with our food and relish each moment. Dad's seem to love the grill and all things associated with it, so we've rounded up 7 Tandoor dishes for dad to help you celebrate this Fathers Day.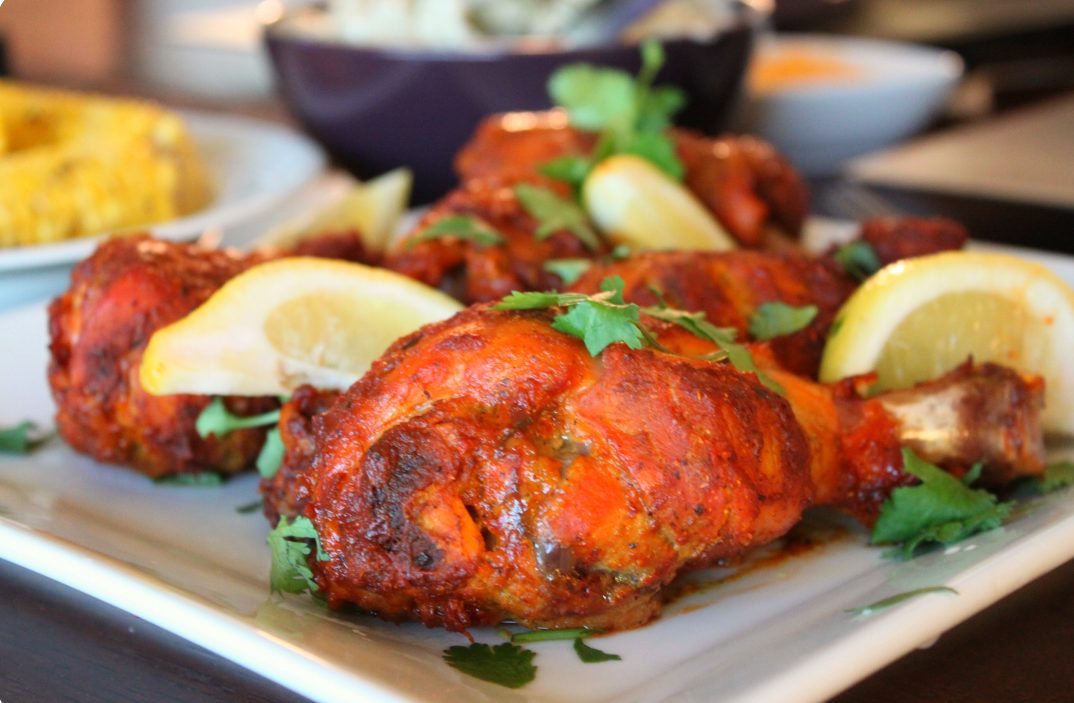 The classic Tandoori Chicken: tender, juicy chicken, marinated with yogurt and tandoori spices. This recipe includes how to cook it three ways (tandoor, grill or oven)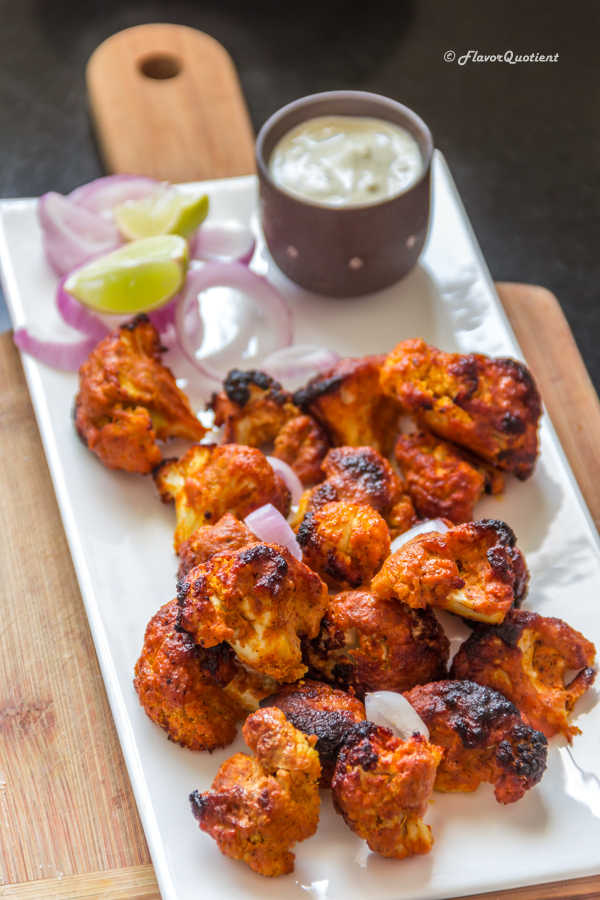 Tandoori gobi or Tandoori cauliflower puts a spin on the normal non-vegetarian dish. The spice along with the crunch of the oven roasted cauliflower is a perfect combination of flavors.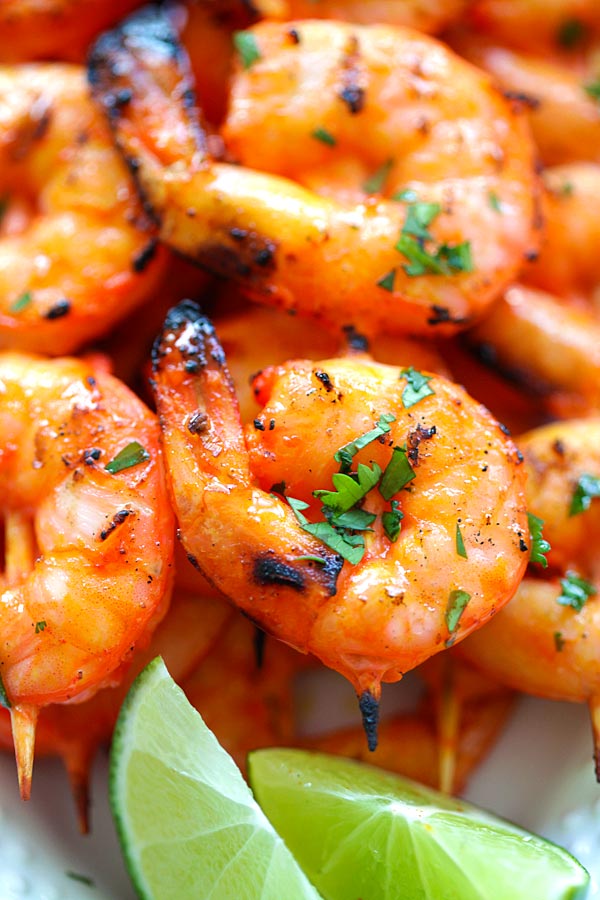 Any seafood lover will fall for these juicy, fresh, firm and perfectly grilled Tandoori shrimp that are bursting with amazing flavors.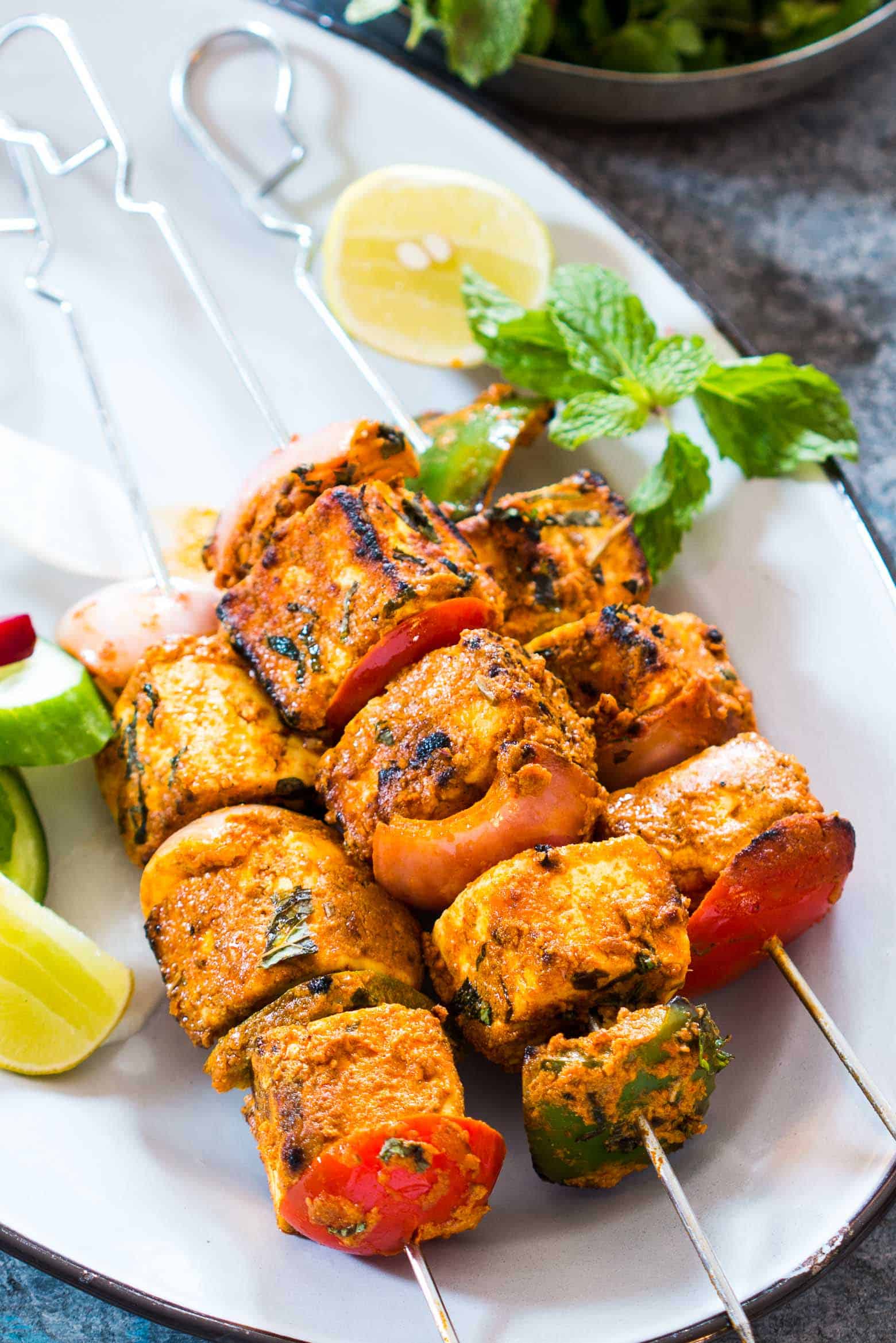 Restaurant style paneer tikka. Once baked this paneer is crispy on the outside and soft on the inside with a kick of flavor.
Baked wings that don't need to be marinated yet are tender as ever.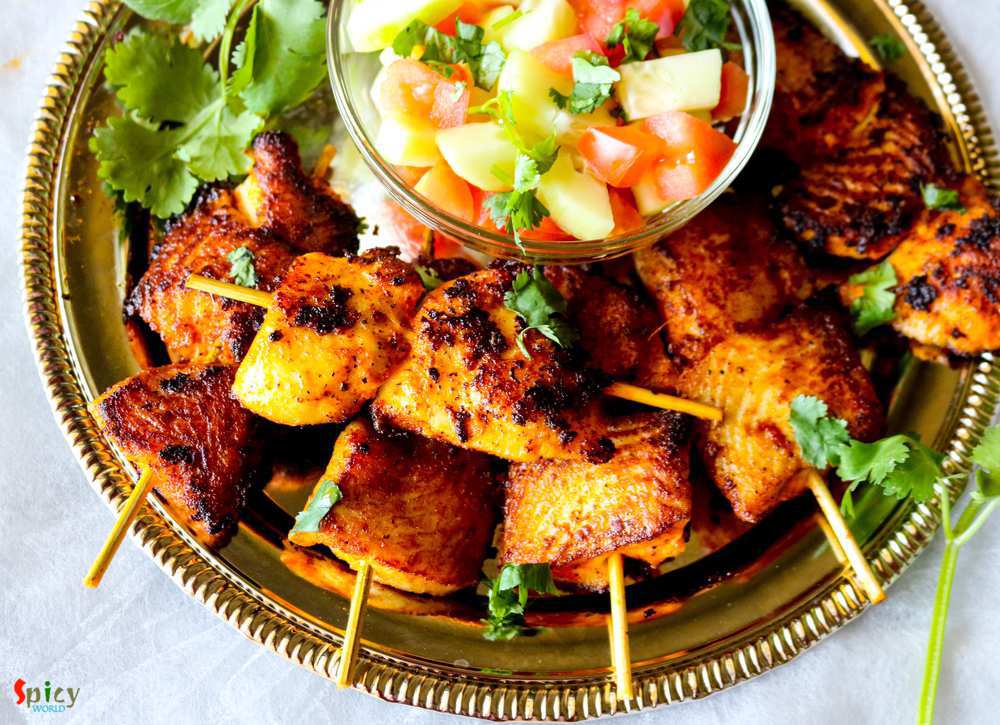 Simple white fish gets a flavor upgrade with tandoori spices.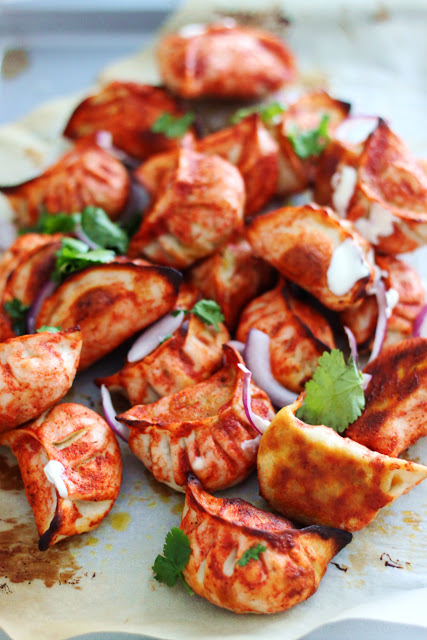 Classic Nepali dumplings, slathered in Tandoori marinade and cooked under intense heat for that heavenly charcoal smokiness we all know and love.