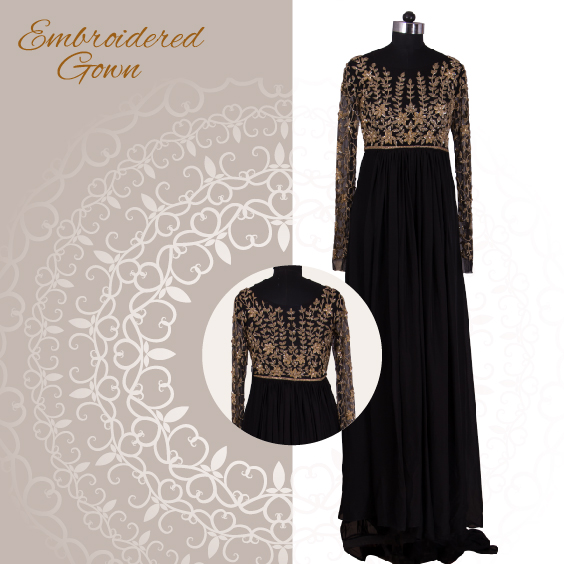 The following post is brought to you by our sponsor, IndiaBoulevard.com— a curated marketplace for Indian fashion. The looks below are put together by India Boulevard and all photos are courtesy of the IB team. 
Diwali is an occasion to recognize the triumph over evil and delve in the beautiful lights shining from all directions. The festival of lights encourages people to decorate everything from their shops to the inside of their homes, and of course the vast courtyards back home.
But it's more than just the lights that we want to see shine this Diwali. You should shine too! So with all the house-prep completed, why not take out some time to work on jazzing up your own style, and adding a bit of oomph to your Diwali outfit this year?
Since recent trends have been all about mixing-and-matching, we have created some inspiring looks to merge modern and traditional together. IndiaBoulevard brings you 7 creative looks to help you modernize your Indian outfit and stand out this Diwali.
This trend keeps you intact with your traditional side but also adds just enough modernity to your look. A touch of intricate, Indo-spired embroidery reminds you of any traditional ensemble while adapting the long length of an evening gown, fit for any English-inspired outing. A Diwali daawat, anyone?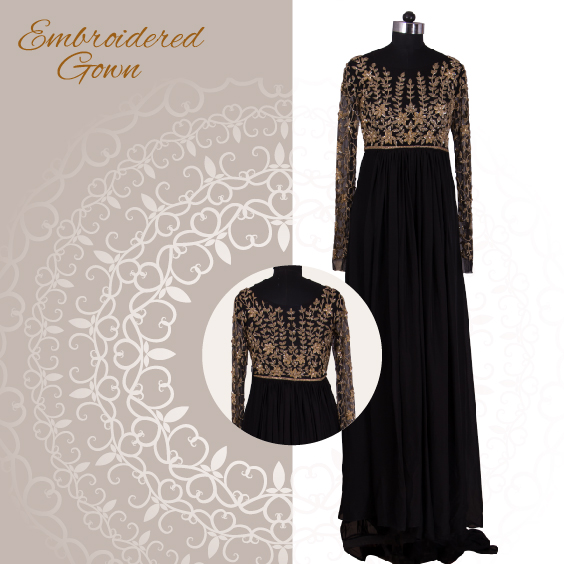 Inspired by the kimono, the cape blouse provides for an elegant look. Add a touch of the sheer cape blouse to any sleeveless anarkali, or lehenga, and make a statement entrance at your next Diwali party.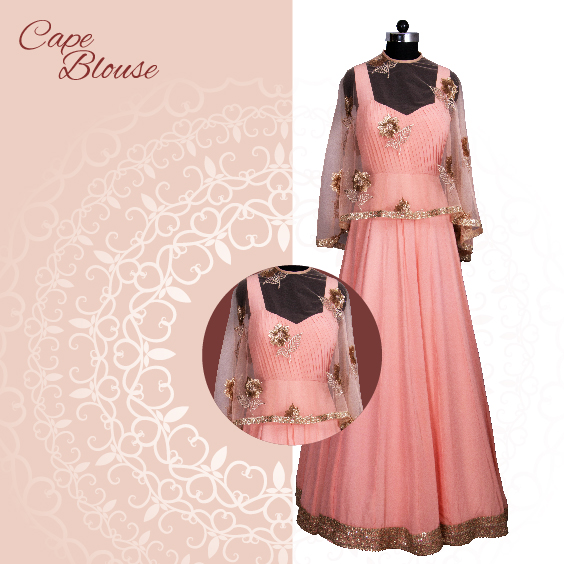 Hailing from various states in India, the dhoti is a traditional garb for both men and women. So how did we turn this classic into a contemporary? By transforming it into a skirt! You can wear this form-fitting skirt while still maintaining the dhoti look thanks to the long pleats. Pair it with any given blouse and you're party-ready.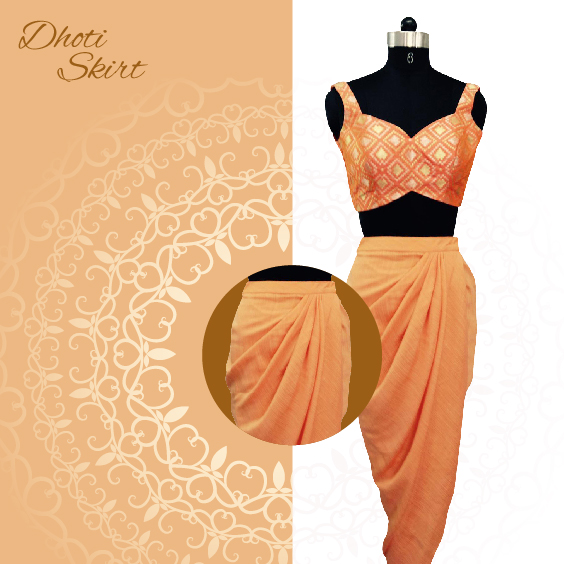 By skipping to adorn the dupatta, it's needless to say that you can turn any lehenga into a "skirt and top" combination. Embrace the Indian flare with your vintage lehenga but for a touch of modernity leave the dupatta hanging on the hanger. Plus, you won't have to worry about it on the dance floor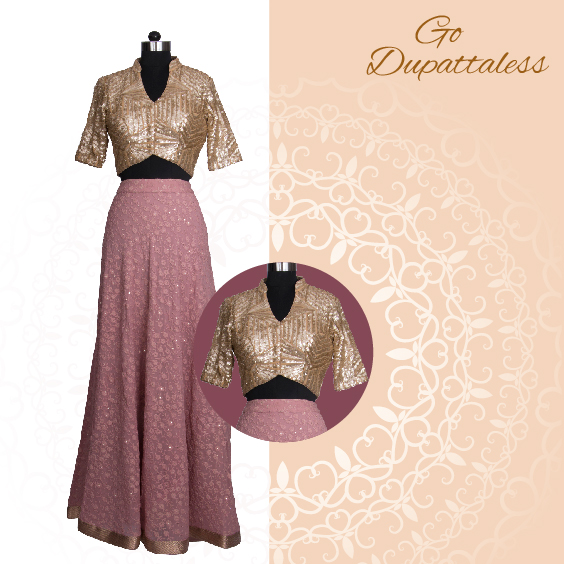 How about swapping your saree blouse for a fun bralet? Traditional blouses are cut and made for lehengas and sarees. But a bralet is versatile. You can pair it with a beautiful lehenga (as seen in the image below) or a pair of high-waisted trousers! Way to be creative, right?!

This trend speaks for itself—modern because it's a combination of a crop top and a fun, flared skirt, and traditional because this type of two-piece ensemble can still pass a lehenga. You can easily transition from a Diwali pooja to a fun party with this attire. It's seriously versatility at it's best!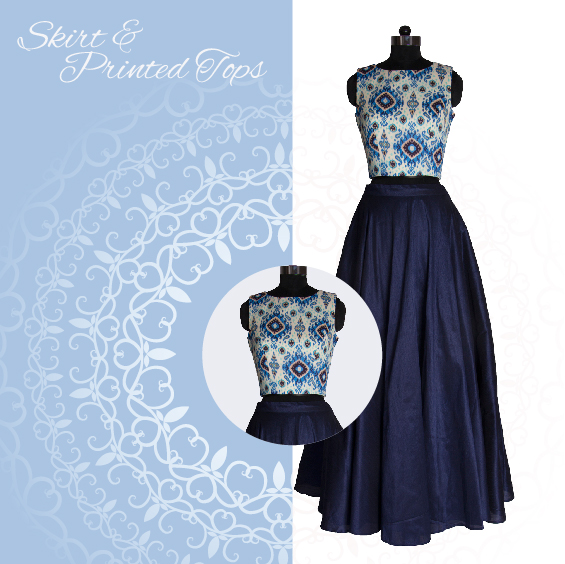 Nothing speaks sophistication like an elegantly draped saree and a gorgeous evening gown. You can have the best of both worlds this Diwali by stepping out in this trend and sporting a modern, yet classic, look.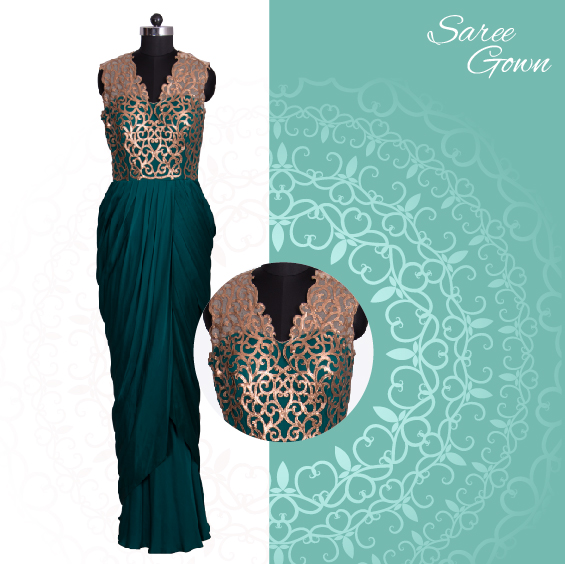 ---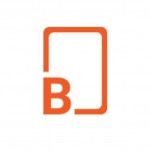 IndiaBoulevard is a curated marketplace for designer fashion. We connect customers from all over the world with a variety of designers, to make custom made outfits. We believe that every individual is unique and has a personal style. Our team combines your style inspirations with your spending preferences to customize the perfect design for you. Our mission is to make designer wear accessible to everyone everywhere.