Thanksgiving is a uniquely American holiday, but the food many immigrant cultures prepare include variations of their native dishes. As Indo-Caribbean-Americans, adapting tastes from home and merging with American dishes felt like the most natural way to celebrate: Pushing the turkey aside to make space for a whole roasted jerk chicken;  or, Trinidadian macaroni pie gets served instead of macaroni and cheese and while we may have added mashed potatoes, we never got rid Guyanese potato balls served with mango sour.
Growing up, mom made macaroni and cheese for my brother and I as a way to help herself assimilate into American food culture. She cooked the dishes she thought were most American based on what she saw in her environment—television commercials, sale items in the grocery store, and cooking shows. We wanted American food, after all, that's what we were eating in school and what our friends ate, too.
When Thanksgiving came around my brother, and I contributed the more American dishes like cranberry sauce, stuffing, and classic apple pies, but whether we ate mom's Guyanese pholourie or not, they had a place on our table because it's what connected her to her place of home. As an adult, and now an avid cook, I understand mom's thought process when it came to food. If it tastes great and makes people feel happy and nostalgic, then it belongs on a dinner table where people gather to reflect and be thankful. That is the motive behind all of my Thanksgiving dishes.
Where there's togetherness, there's always chatter about food and memories and what could be more American than a culture of immigrants embracing their identity through food?
Here are 7 West Indian Thanksgiving dishes we enjoy, and I'm sure your guests will love them, too.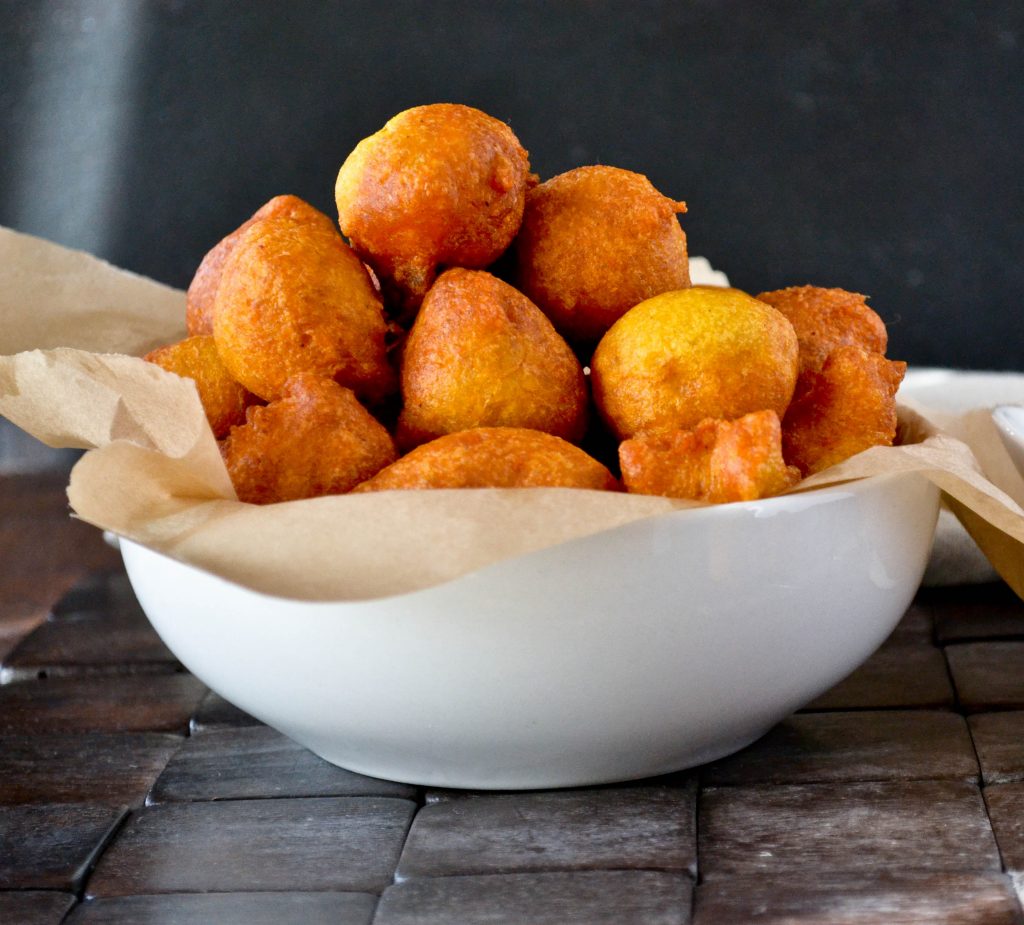 A spiced split pea fritter. Soft and full of flavor. Pair with tamarind chutney or mango sour.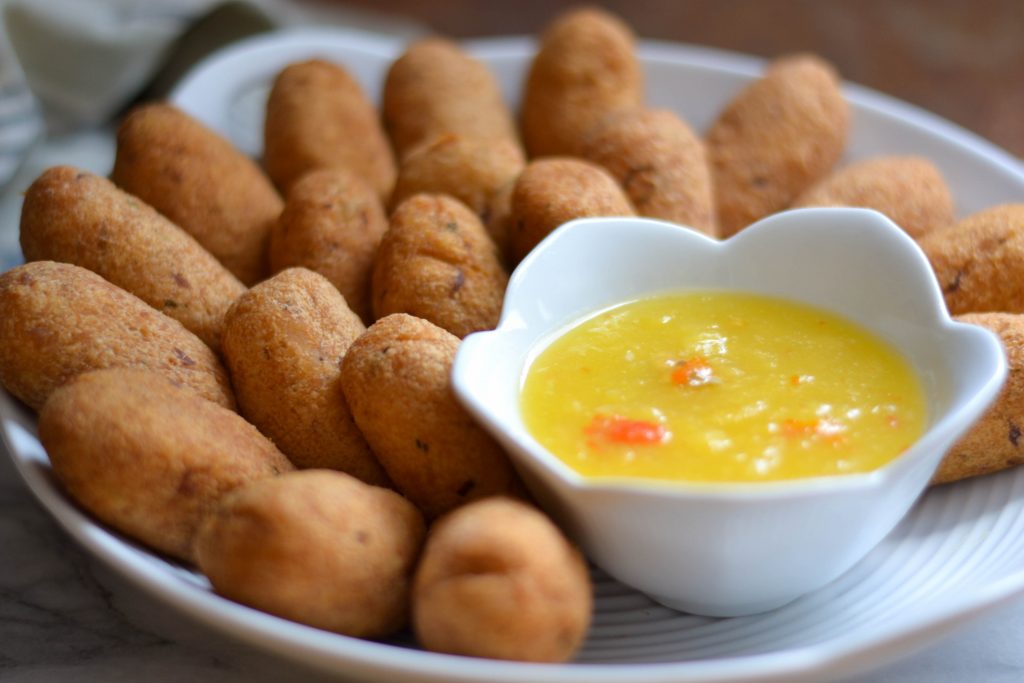 Salted codfish mixed with mashed potato, garlic, scallions and hot pepper is everything you'll want in an appetizer.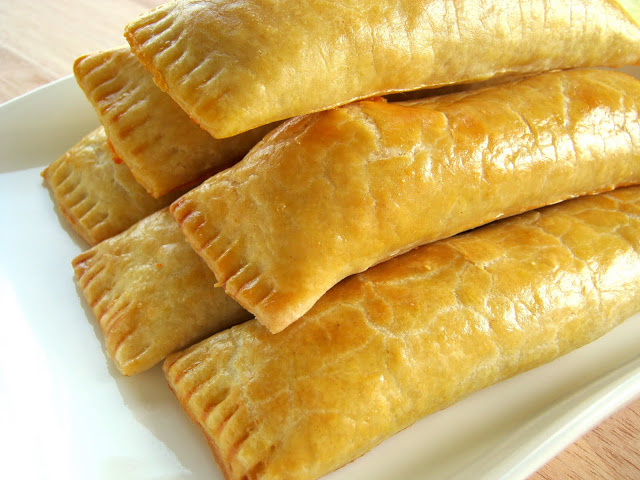 What's not to love, spicy cheese enveloped in a flaky, buttery pastry. Make them smaller for a larger crowd.
Give your whole roasted chicken (or turkey) a makeover with heavily spiced jerk flavors.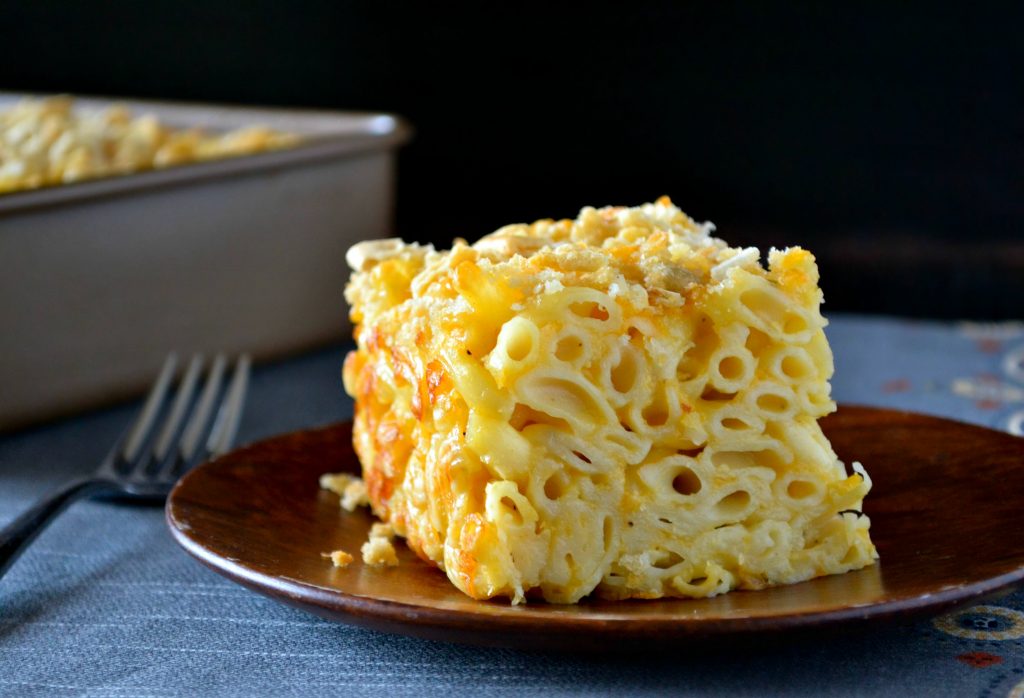 Mac and cheese gets a makeover with added flavor than baked until stiff. This is one side dish your guests will keep reaching for.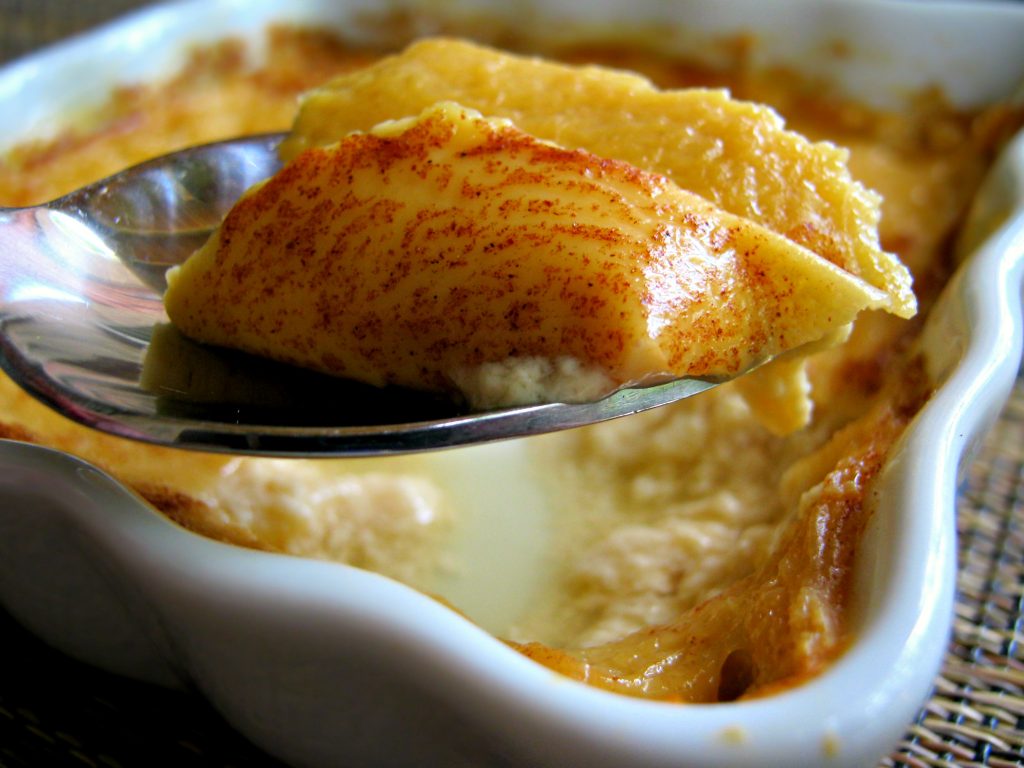 Flavors of cinnamon, nutmeg, and brown sugar make up this egg custard. A great alternative to pie.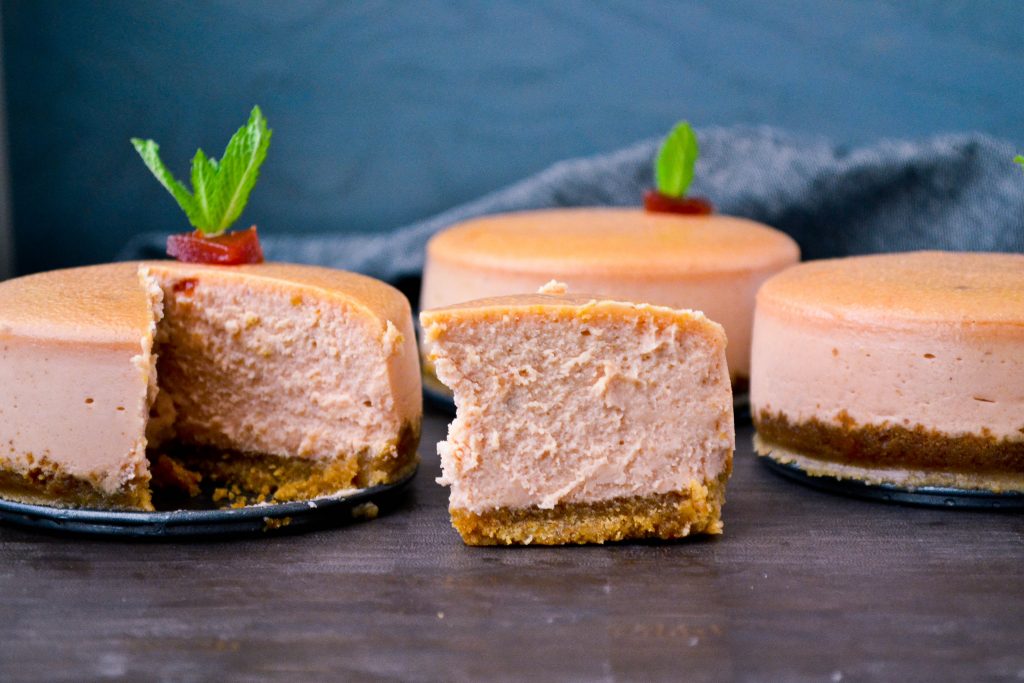 Ok, so not inherently West Indian, but this flavor combo is magnificent! Plus this will be a stunner on your Thanksgiving table.
---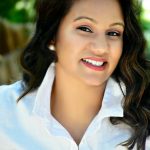 Alica Ramkirpal-Senhouse is an Indo-Caribbean blogger, marketing professional, and work-at-home mom. She is the editor and founder of Alica's Pepperpot, a food blog focusing on West Indian/Caribbean-American cuisine. She is the daughter of Guyanese immigrants and originally from Queens, NY. She currently resides in sunny Florida with her husband and two sons.